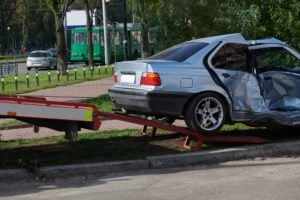 The roads of Florida are well-known for being a high-risk place to drive due to the number of car accidents that happen each year. Many accident victims who have suffered severe injuries or damage to their property come to our law firm to figure out what type of compensation they are entitled to. Although all motor vehicle accidents are unique, and the settlement you can receive will vary, it is important for victims to know how the legal system works in Florida and to understand the process of getting a settlement.
If you have been involved in a T-bone car accident and are unsure how much compensation you could get through a settlement, you should get in contact with our law firm today. Here at The Law Place, we pride ourselves on having over 75 years of experience in getting car accident settlements for our clients. Our priority is always to ensure that you are fairly compensated for any damage you've suffered, including medical bills, property damage, pain and suffering, or wrongful death.
Once you contact us, we will put you in touch with an accident lawyer from our law firm who will advise you on how personal injury lawsuits work and how you can receive the maximum amount of compensation in your car accident settlement. An attorney will take over your case completely and do everything in their power to ensure you receive a fair and sufficient settlement.
Call us today to schedule a free consultation with an accident lawyer from our firm at (941) 444-4444. Our phone lines are open 24 hours a day, 7 days a week.
What Is a T-Bone Accident?
T-bone accidents are a frequent occurrence on the roads of Florida, and those involved often suffer severe injuries or even death. This type of accident happens when the front end of one motor vehicle crashes into the side of another. It is common for these car accidents to happen at busy intersections as a result of another driver running a red light or due to a failure to obey traffic signals.
Several factors can determine the extent of the injuries those involved suffer, including the weight and size of the vehicle that collides into the side of the other and the speed the car was traveling at. Regardless of how serious your injuries were, however, you may still be entitled to financial compensation for the pain and suffering you have endured. Call our law firm today to discuss what type of settlement you may be able to receive for your T-bone car accident.
Our team of dedicated attorneys fight and win for Floridians.
Determining the Amount of a T-Bone Car Accident Settlement
As mentioned above, the level of economic damages you can receive from a T-bone car accident depends entirely on the particular facts of your case. For this reason, it is difficult to state what the average settlement for these types of car accidents is. When filing a personal injury claim for your car accident, an experienced accident lawyer could claim the following for you:
Medical bills – If you have suffered injuries as a result of the T-bone accident, you can claim medical expenses to cover the costs of your hospital appointments, transport to and from these appointments, medication, physical therapy, and any future medical care you require if you have long-term injuries. If you have suffered severe injuries, the settlement you receive will be higher than if your injuries were minor.
Property damage – It is possible to get economic damages to cover the cost of damage to your vehicle or any valuable items that were damaged as a result of the car accident.
Lost wages – Victims of car accidents can claim for any lost wages if they have been left unable to work because of their injuries. This can include any potential future earnings if you are unfortunately unable to work long-term.
Pain and suffering – An attorney can help you claim financial compensation for any emotional or physical distress you've suffered because of the T-bone accident. These damages can be difficult to quantify, but if the crash has caused you to endure mental pain and suffering, such as PTSD, anxiety, depression, or other mental injuries, this can be included in your settlement.
Wrongful death – Devastatingly, many families lose a loved one as a result of T-bone accidents. An injury lawyer can file a wrongful death claim under Florida Statute 768.21 to cover funeral expenses and a loss of income to the family household.
What Is a Good T-Bone Car Accident Settlement?
Although each T-bone accident case is unique and it is difficult to give an average amount, there are several factors that will determine whether the amount offered is a good settlement. Firstly, a good settlement offer will be equal in value to the damages that you have suffered and will be all-inclusive. This means that it should cover all of your medical expenses, lost wages, pain and suffering, property damage, and wrongful death if applicable.
Secondly, if the damages you have suffered are severe, you should be rewarded a higher amount of damages than a person who has suffered minor injuries. This is important as it ensures not only that all of your medical expenses are covered but also that there is a higher value put on the pain and suffering you've endured.
Lastly, a good car accident settlement offer will determine that the at-fault party is held liable for the harm they have caused you. Accountability is an essential element of all personal injury claims, and it is important that settlements determine who is at fault for your collision.
We're Florida's top litigation team with over 75 years of combined experience
No-Fault Laws in Florida
As provided under Florida Statute 627.7407, it is required that all drivers in Florida have a personal injury protection insurance policy of at least $10,000 in addition to property damage insurance of the same amount. This is to ensure that all victims of car accidents can recover some form of compensation for injuries or damage to property they've sustained.
However, it's important to be aware that Florida is a no-fault state, meaning your own insurance company is required to compensate you up to your policy limits. In general, insurance companies will cover up to 80% of your medical expenses and 60% of any wages you've lost as a result of your injuries. However, if you have suffered serious injuries that go beyond the limits of the policy you've taken out with your insurance company, you will have to file a personal injury claim to recover the full extent of the economic damages you are owed.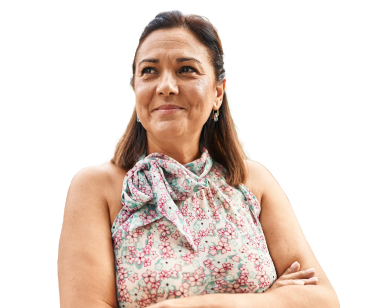 From the initial call to updates on your case status, we are here to get you answers.
How Long Does It Take to Get a Settlement Offer From a Car Accident in Florida?
Florida Statute 627.4265 provides that if a victim and an insurance company agree in writing to a settlement offer, the insurance has up to 20 days to pay you out. If it is not paid by this point, 12% of interest will be added to the claim per year.
If you have made a personal injury protection claim, Florida Statute 627.736 states that insurance companies have up to 30 days to compensate you from the date the injury claim is submitted.
Common Injuries Sustained in T-Bone Car Accidents
In order to get any sort of car accident settlement, it is necessary to show that you have suffered injuries as a result of the collision. The settlement amount you receive will depend on the extent of the injuries you've suffered. Some common injuries seen by attorneys from our law firm include:
Sprained, fractured, and broken bones.
Bruises, gashes, lacerations, cuts, and bruises.
Neck injuries, including whiplash.
Brain injuries, including traumatic brain injury (TBI).
Back and spinal cord injuries, which can result in paralysis.
Organ damage and internal bleeding.
Concussions.
Soft tissue damage.
Your car accident settlement will be much higher if you have suffered serious injuries and severe pain and suffering. Nevertheless, if your injuries were minor or if the damage you suffered was not a personal injury, an attorney from our firm will help ensure that you receive as much compensation as you deserve. They will speak with your own insurance company, the insurance companies of the other parties involved, or a judge to ensure that you receive the maximum possible settlement for your T-Bone collision.
What Should I Do Following a T-Bone Collision?
Road accidents are extremely stressful and can be a traumatic experience for everyone involved. Many people are unsure what they are supposed to do if they get into this situation. Although it can be difficult, it is extremely important that you try and remain calm and carry out some steps to ensure not only that you are safe but to maximize the settlement amount that you receive.
If you have been involved in a T-Bone collision, we recommend that you do the following:
Ensure you are safe – The first step and the most important one following any road accident is to make sure that you get to safety. This includes getting to a safe distance from the road as soon as possible to ensure that you don't suffer any further injuries.
Check for any injuries – Next, you should check your injuries and seek medical assistance regardless of whether you think you have been seriously hurt. This will be important when you are trying to reach a settlement with your insurance company or through a lawsuit, as often, your delay in seeking assistance can be used as evidence against you and against the seriousness of your injuries. Further, Florida Statute 727.736 provides that in order for your injuries to be included in your personal injury claim, you must seek medical assistance within two weeks.
Ensure the safety of other parties – Once you have checked your injuries or sought medical assistance, you should try to ensure the safety of the other parties involved in the collision. This could also be beneficial to you when trying to reach a fair settlement.
Call the police – Florida Statute 316.062 requires that you contact the police as soon as possible following a road accident. This is to make them aware of the existence of the collision, the location, and the parties involved. You should get in contact with the police within 10 days of the crash; however, we recommend contacting them as soon as possible.
Gather evidence and witness details – When trying to reach a settlement for the car accident, the more evidence you have, the better your chances of getting a high amount of compensation rewarded. At the scene of the accident, you should collect as much evidence as possible. This includes taking photos of the vehicles involved, any evidence from the road, and of the surrounding traffic signals. In addition, you should take the information of any witnesses to the scene, including their names, contact details, and their account of the scene.
Collect the other driver's information – It is important that you get the personal and vehicle information of the at-fault driver, including their full name, contact details, driver's license, registration number, and insurance information.
Contact your insurance company – Florida law requires that you contact your own insurance company immediately following a car accident. If you fail to do this, you will most likely be unable to reach any form of settlement for your injuries. Our law firm recommends that you are careful about the information you divulge as insurance companies are known for devaluing claims and offering low settlements.
Seek legal assistance – To ensure that you receive the highest possible settlement for your car accident in Florida, you should seek legal assistance as soon as possible. An attorney can fight on your behalf to ensure that insurance companies don't devalue your claim and that you receive the maximum damages that you are owed.
Determining Liability for a T-Bone Car Accident
Each car crash case is unique, and there are a number of factors that could determine who the liable party is. Some parties that liability could be established on for the auto accident include:
The driver – In a large majority of car accidents, liability can be established on the other driver involved. Throughout Florida, all drivers owe each other a duty of care to prevent accidents from happening and to ensure the safety of all other road users. When drivers breach this duty of care by acting negligently, including texting while driving, speeding, failing to obey the rules of the road, or driving under the influence (DUI), they can be found liable for the auto accident and the damages they've caused you.
Vehicle parts manufacturer – If the auto vehicle responsible for the collision has faulty parts or has been manufactured incorrectly, you can make a compensation claim against the vehicle manufacturer.
Mechanic – It is possible to make a claim against a mechanic who has recently attempted to repair the car involved in the collision if they have carried out repairs, inspected, or maintained the vehicle incorrectly. It will be necessary to prove that the faulty repairs caused the vehicle to crash.
Government entity – If it can be shown that the car accident was caused by exterior circumstances, including poorly maintained roads, missing traffic signs, or general bad road design, you can file a claim against the local governing body responsible.
Regardless of who was at fault for your auto-vehicle crash in Florida, you are entitled to compensation for the injuries and pain and suffering you've endured as a result. Call our law office today for a free consultation, and an attorney will give you a value on how much damages you are owed for your injuries.
Call The Law Place Today
If you or a loved one have been involved in a T-Bone accident in Florida and you are wondering what the average settlement for these types of cases is, you should contact our law firm today. As we have discussed throughout this article, there are many factors that will determine how much compensation you can receive, including the extent of your injuries, the extent of the other party's liability, your insurance policy, medical treatment, your pain and suffering, and whether you have lost out on wages due to your injuries.
Putting a value on the damages you've suffered is essential for getting you the justice you deserve. A lawyer from our firm will help you every step of the way to ensure that your settlement is not a low-ball offer and that it reflects the harm you've endured.
Our office has over 75 years of experience with making settlements for clients, and our proven track record of achieving the maximum amount of compensation for our clients means we have built up a strong attorney-client relationship.
Call us today at (941) 444-4444 to schedule a free consultation. Our lines are always open.