A car accident in Florida can occur in only a few seconds, but it can leave victims suffering from their accident injuries for the rest of their lives. Car accident cases that involve a victim suffering a pinched nerve are typically worth a generous settlement amount. However, all car accident cases differ greatly. Therefore, it is very difficult to suggest what the average car accident settlement for a pinched nerve is. There is no such thing as an "average" car accident settlement for nerve damage.
If you or a loved one has suffered accident injuries in a car accident that has impacted your quality of life, you should contact a car accident lawyer at The Law Place today! An attorney-client relationship at our law firm is built on a great deal of trust and commitment. If you have suffered severe pain, our personal injury lawyers will do all they can to win you the justice that you deserve. No amount of compensation can ever take away your trauma and pain, but it can help ease the financial stresses and burdens you may be encountering as a result of your car accident.
If you have been the victim of a car accident and think you may have a personal injury case, you should contact one of our lawyers at our law firm. To schedule a free consultation with us, call now at (941) 444-4444.
Where Is the Pinched Nerve?
The amount of compensation that you will receive in a car accident settlement for your personal injury claim will depend on where you have suffered your pinched nerve. Following a car crash, you may have suffered pinched nerves in the following places:
Neck.
Back.
Wrists.
Hands.
Feet.
Legs.
If you have suffered pinched nerves, you may experience pain, numbness, or weakness. The result and longevity of nerve damage due to pinched nerves will differ from person to person. If you have suffered a pinched nerve in your lower back, you may experience a great deal of back pain and find that standing for long periods may be difficult or near impossible. If you suffer nerve damage in your wrists, you may find it difficult to work and suffer lost wages as a result.
No matter where you have suffered your auto accident injuries, if you are suffering from chronic pain, one of our injury attorneys will be able to offer you some legal advice in a free case evaluation. We can help you claim for pain and suffering damages in a car crash settlement.
Our team of dedicated attorneys fight and win for Floridians.
How Is Nerve Damage Caused After an Auto Accident?
Nerve damage can very easily be caused by car accidents. A victim of a car collision can suffer damage to nearly every part of their body, meaning that nerve damage is a real threat to anyone involved in car accidents.
Nerve damage is typically caused by the force of the impact of the auto accident. In these injury cases, victims have typically been thrown against their dashboard, steering wheel, or door. In a car collision, a victim can also suffer nerve damage by being crushed. Many car drivers and passengers will suffer nerve damage in their legs, arms, hands, and shoulders, depending on where they have suffered their auto accident injuries.
What Are the Common Injuries Sustained in Car Accidents?
Victims can suffer nerve damage from a variety of injuries in Florida car accidents. Some of the most common injuries sustained in auto accidents are:
Neck injuries.
Back injuries.
Spinal injuries.
Traumatic brain injuries.
Lacerations, bruises, and avulsions.
If you have been injured in an auto accident in Florida, you need to seek medical treatment immediately. You do not need to fear medical bills. Our injury lawyers will help you claim back medical expenses from your insurance company. Your health should be paramount and deserves all of your attention and care. We can help to get you compensation from your insurance company covering your property damage, medical treatment, pain and suffering, emotional distress, other non-economic costs, and much more! Contact us today for a free consultation to find out more.
We're Florida's top litigation team with over 75 years of combined experience
How Much Is a Nerve Injury Worth?
Every nerve damage injury and the following settlement amount is different. The worth of a nerve damage settlement will significantly depend on several factors, these include:
The severity of your nerve damage injuries.
The cost of your medical treatment, physical therapy, and much more.
Pain and suffering.
Clear and proven liability.
Your insurance company policies.
If you have suffered pinched nerve damage and are wondering how much you could achieve in a settlement, get in contact with The Law Place today. In a free consultation, a lawyer at our firm will be able to briefly examine your case to get you a rough approximation of what your injuries could be worth in compensation.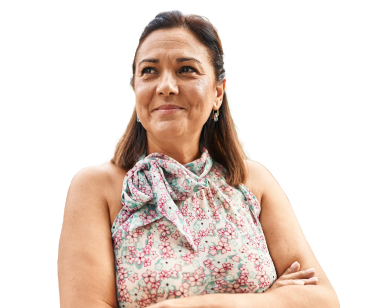 From the initial call to updates on your case status, we are here to get you answers.
How Much Should I Settle for Pain and Suffering?
Pain and suffering is difficult to quantify. These damages cover the emotional trauma and distress you have experienced as a result of your vehicle crash. There are no receipts or reports that state these costs, so seeking them in compensation can be a real challenge. If you want to claim for these damages, it would be a good idea to seek professional legal advice and the help of a reputable injury lawyer.
Lawyers at our firm have helped countless clients receive compensation for pain and suffering, and they can help you too. We have over 75 years of combined experience, so you can feel confident that your case will be worked on by very capable lawyers. We will do all that we can to ensure that you receive the maximum financial settlement possible for your injuries. If you have any more queries or questions concerning pain and suffering damages, please don't hesitate to get in contact with us today for a free consultation.
Can You Get a Pinched Nerve in Your Back From a Car Accident?
You absolutely can get a pinched nerve in your back from suffering a vehicle accident. You can suffer a pinched nerve due to a herniated disc, whiplash, and other injuries. Pinched nerve injuries are very common. However, their symptoms differ greatly depending on the person. The best thing you can do if you have suffered an injury in a vehicle accident is to seek treatment from a medical professional. If you are feeling numbness, soreness, or weakness, a medical professional may assign you any of the following treatments:
Rest, immobilization, and medication.
Physical therapy.
Chiropractic care.
Corticosteroid injections.
If you are experiencing chronic pain, you should not have to suffer in silence. Seek the medical help you require. Our legal team will be able to help you claim back any costs later from your insurance company. If you have suffered a back injury through no fault of your own, we can help you achieve the justice that you are entitled to.
Can You Sue for Nerve Damage After a Car Accident?
Whether you can sue for your nerve damage will depend on the severity of your damage and injury. The State of Florida is a "no-fault" state for car accidents and insurance companies. This means that state law prevents injury lawsuits under many circumstances. However, spinal injuries, such as nerve damage, and other serious head and neck injuries, will typically be an exception to this rule.
You can only sue and file accident lawsuits for the most severe injuries. If your nerve damage is classified as "permanent" or equates to more than $10,000 in damages, it may be possible for you to sue for your nerve damage. We strongly recommend that you get in contact with a lawyer at The Law Place if you are considering suing for your nerve damage. We can offer you some honest and unbiased legal guidance and make you aware of all of the legal avenues available to you.
When Should I Contact a Personal Injury Attorney?
If you have suffered a pinched nerve in a vehicle crash, you should seek legal help as soon as possible. Florida's statute of limitations only enables accident victims four years to claim for their injuries after their accident, which is outlined under Florida Statute 95.11. You may think that this is plenty of time, but the years can pass rapidly. Once these years have passed, your injury case will be barred, and you will be unable to ever achieve a compensation settlement. This is why it is important to speak to our car accident lawyers as soon as you are well enough to do so.
How Much Does a Personal Injury Lawyer Cost?
There is a frequent misconception in the State of Florida that hiring an attorney is unaffordable for most people. We understand that hiring an attorney can feel daunting, but we can assure you that it is easier and more affordable than you may believe. By hiring an attorney at The Law Place, you will be losing nothing. This is because we work on a contingency basis, so you do not have to pay us a dollar upfront. All of our legal fees are deducted from the final settlement that we achieve for our clients. This means that if we are unsuccessful in winning you the compensation you deserve, you do not have to pay us anything!
Our contingency work, along with the contingency work of all other law firms in Florida, is monitored by The State Bar Association. We abide strictly by all of their rules, so you can feel assured that you will never be cheated out of your hard-earned money. If you have any questions or queries regarding our fee structure, we will happily be able to explain this to you in more detail in a free consultation.
Should I Contact The Law Place Today?
If you have suffered a pinched nerve in an auto accident, you should absolutely contact The Law Place today. The sooner you contact one of our lawyers, the better.
We have practice areas all over the State of Florida, so no matter where you have suffered your injury, we will likely have a Sarasota personal injury lawyer ready to help. If you are a motorist who has been injured in an accident through no fault of your own, you should not have to suffer alone. Let us help you achieve the justice you deserve.
Our phone lines are open 24 hours a day, 7 days a week, so matter when you call us, we will be able to help you. To schedule your free case consultation with a reputable attorney, please call us now at (941) 444-4444.