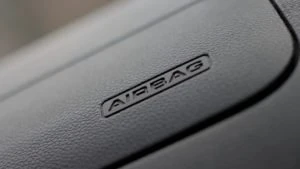 In a car accident, there is, unfortunately, a very small chance of technical faults occurring with important safety features like airbags. A failure in airbags deploying can significantly worsen the personal injury suffered, and due to a wide range of factors affecting the accident, an average settlement is very difficult to determine.
If you have been involved in a car accident in the State of Florida and your airbags failed to deploy at a time when you needed them most, then contact our team of legal professionals today. By getting in contact with The Law Place today, we will be able to walk you through the legal support available to you and determine an approach to receiving your entitled settlement. The Law Place team of personal injury lawyers have a combined experience of 75 years in handling cases. Please contact us today and schedule your free consultation with one of our trusted lawyers. Call us at (941) 444-4444. Our phone lines are open 24/7.
What Factors Affect Your Settlement Amount?
The greatest factor in determining the seriousness of your case and, therefore, the settlement amount is the severity of the injuries you sustained as a result of the airbags failing to deploy in the vehicle accident. Usually, the settlement claim is greater if the injuries are more severe, and if the injuries are less severe, then the settlement claim will be smaller. Though it isn't as simple as this, other factors are important in assessing your case, such as analyzing the impact functioning airbags would have had in preventing the injuries you suffered. After all, deploying airbags would mean there is no reason to claim as they have done their job.
The Seriousness of Your Injuries?
If, in the unfortunate instance, your airbags do not deploy and you suffered injuries that alter your quality of life, then your settlement will tend to be higher. Devastating injuries such as a loss of limbs, traumatic brain injuries, and spinal cord injuries will each fundamentally change the way an individual is able to live, as they may become dependent on a carer or have to highly adapt their lifestyle in order to keep their independence. This will not only increase medical expenses, but you are also likely to require longer-term care and a potential loss of income, which could all be caused if your airbags fail to deploy. If the car accident has resulted in a fatality and the airbag did not deploy to protect the passenger or driver, then a wrongful death claim by surviving family members may result in an increased settlement amount.
How Have Defective Airbags Affected Your Injuries?
A settlement figure will be significantly affected by the airbag deployment not functioning. This is along with your seat belt, is a piece of protection that is designed to prevent serious injuries and death. If you are able to prove that injuries you sustained in the car accident were preventable with an airbag deploying, then this will give your case greater strength and ultimately receiving a higher settlement figure. To put it simply, you must be able to prove that the lack of airbag protection in the car accident directly worsened or caused the injuries you suffered.
How Much Insurance Coverage Is Available to You?
In a car accident with these circumstances, multiple parties may be liable for causing your accident, of which may have different levels of insurance coverage available to pay for your injuries. As per the Florida Department of Highway Safety and Motor Vehicles (FHSMV), a personal insurance policy that covers an at-fault driver must meet a minimum amount. However, in more severe car accidents with serious injuries, the cover may not be enough to pay for expenses.
There is also potential for even greater insurance coverage if you are able to hold the airbag manufacturer liable as they are responsible for your airbag not deploying. Product liability is a responsibility that all manufacturers must adhere to if they cause an accident or harm, meaning this avenue for further insurance coverage is certainly worth exploring.
Who Are the Parties Who Could Be Responsible for Airbags Failing to Deploy?
If you have been injured in a car accident in which airbags failed to deploy, you may potentially have a claim against many parties. The potentially liable parties may include:
Airbag manufacturers.
Designers.
Distributors.
Auto manufacturers.
In most cases, the airbag manufacturers and/or designers are mainly responsible for airbag failure. It is also possible for auto manufacturers to have liability for the airbags not deploying. The reason being, if auto parts that connected the airbag were faulty or defective in some way, the airbags may not have been capable of functioning to deploy.
How to Prove Liability in Car Accidents Involving Airbag Failure
Florida product liability law applies in a car accident involving a faulty consumer product, which is different from more regular car accidents. A product liability case usually does not require you to prove that the manufacturer or company was negligent or careless when creating the product, in this case, the airbag. Instead, companies can be strictly liable for your injuries caused. In other words, they are liable for the injuries you suffered as a result of the product. The airbag should have been deployed, so the defective product automatically places liability on them, the company.
Despite the fact that the manufacturer (or other companies) may be strictly liable for the injuries of an airbag failure, you must be able to prove some elements of your claim. You must provide evidence that:
The airbags were defective in some way, e.g., faulty electrical components.
The airbags have not been deployed at the required moment.
No changes have been made to the airbags inside your vehicle.
There was pain and suffering caused by the airbags not deploying.
If you can provide evidence of the criteria listed above, then you can begin to develop a settlement with the insurance companies, resulting in a claim to the responsible parties for worsening your crash.
What Are the Damages in Airbag Deployment Failure Cases?
In an airbag deployment failure case, you may be eligible for different types of damages, though this is dependent on the nature and extent of your injuries. You may also be able to seek economic damages, which involve certain financial losses, such as:
Medical bills.
Lost income while you are unable to work due to injuries.
You may also be able to seek non-economic damages that involve compensation for physical pain and suffering, permanent disability, and emotional trauma.
Your Case Has a Time Limit
Despite the fact that the average settlement for airbags not deploying may differ significantly, you should still take quick action to get information about your legal rights when you are in this situation. You do have a limited time to get legal support and file a lawsuit to recover compensation for your injuries in the car accident. A failure to meet the deadline in your case can result in you missing out on a settlement award entirely. This deadline is outlined in the Florida Statute 95.11, which is four years for an injured person to claim.
How Much Will a Personal Injury Lawyer Cost me?
In the State of Florida, it is widely misunderstood that entering a legal case is met with high costs that price many people out. Whilst we understand that hiring an attorney may be daunting, we are able to promise you that the process is simpler and more affordable than you think. The Law Place has a contingency plan in place so that you do not have to pay us a dollar upfront. The legal fees are deducted at the end of the case and when the settlement has been rewarded to our clients. Therefore, if we are unsuccessful in winning you your case and compensation, you, the client, will not be required to make any payments to The Law Place.
We religiously follow all of The State Bar Association rules, so you can feel calm and confident that your case is in safe hands. If you are feeling unsure and have questions about our fee structure, a free consultation can be arranged to give you an opportunity to receive more information and details. Please don't hesitate to call The Law Place today, and we will be happy to help you!
Contact a Personal Injury Lawyer at The Law Place Today and Book a Free Consultation
If you have been involved in a motor vehicle accident that involved a defective airbag, then please call The Law Place today! One of our personal injury lawyers may be able to make all the difference in this challenging time of your life, starting with a call to book a free case evaluation.
Please get in touch today and arrange your free consultation with an experienced personal injury attorney. Call (941) 444-4444. Our phone lines are open 24/7.