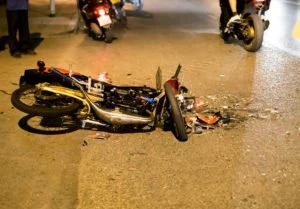 Motorcycle accidents happen at all kinds of speeds, including at low speeds. A study published by the National Highway Traffic Safety Administration (NHTSA) stated that 29.8 mph was the median speed of all of the 900 motorcyclists studied before the motorcycle crashes occurred. These statistics, therefore, suggest that many motorcycle accidents occur at speeds slower than 30 mph.
Many people assume most motorcycle accidents occur at high speed, but this is simply not the case. Motorcycle riders speeding is a common cause of accidents in Florida, but not the sole cause. If you have been injured in a motorcycle accident in Florida, you should speak to a personal injury attorney at our law firm today. Accidents involving motorcycles or another vehicle can be very serious. If you have suffered injuries, our attorneys can help you.
At The Law Place, our personal injury lawyers have over 75 years of combined experience. We have helped countless clients win the maximum amount of compensation that they deserve following their motor vehicle accidents. For some honest and unbiased legal advice, contact us today to schedule a free consultation with one of our attorneys at (941) 444-4444.
What Is the Most Common Cause of Motorcycle Accidents?
Accidents involving motorcycles are not more frequent than any other kind of vehicle accident. However, they are far more like to result in fatalities. There are many common causes of motorcycle accidents in Florida, and these are listed below.
A Car Making a Left-Hand Turn
A car making a left-hand turn is a very common cause of accidents involving both a car and a motorcycle. In fact, this accounts for 42% of all accidents. It is common for a car to strike a motorcycle when the motorcycle is either going straight over an intersection, attempting to overtake the car, or passing the car. These accidents are common between cars as well. However, the small size of motorcycles makes motorcyclists far more vulnerable, as they are less protected and not as visible.
Motorcycle Lane Splitting
This occurs when a motorcyclist drives between two lanes occupied by slow-moving cars. You will frequently see motorcyclists doing this in heavy traffic. Lane splitting is a very common cause of motorcycle accidents in Florida for a few reasons. The close proximity of a motorcycle to cars greatly heightens the chance of an accident. The reduced space that the motorcycle has to use can also play a factor in an accident. Furthermore, cars don't always expect that a motorcycle will be passing them in traffic, and this is another reason why lane splitting is so dangerous.
Speeding
Speeding is a very common cause of road accidents in Florida. When a high-speed motorcycle accident happens with a car involved, a motorcyclist will be in a great deal of danger. A motorcyclist is very vulnerable on their bike. They do not have the same kind of safety features to protect them as cars do. When motorcycle riders crash while speeding, they will suffer a severe injury. Unfortunately, many motorcycle accident deaths happen at high speed.
Driving Under the Influence
Motorcyclists or car drivers who operate their vehicles under the influence of alcohol and/ or drugs pose a huge risk to other road users. Driving under the influence (DUI) can greatly alter a person's judgment skills. DUI can result in drivers changing lanes dangerously and threatening the lives of innocent road users. It is a criminal offense to be intoxicated whilst driving. If the motorcyclist or car driver in your crash was driving under the influence, they would be at fault for the accident, and you will be able to claim compensation.
Road Hazards and Poor Road Conditions
The small size of motorcycles makes them far more vulnerable to road hazards and poor conditions. Potholes, dead animals, poor weather conditions, and much much are huge threats to the wellbeing of motorcyclists. If you are a motorcyclist, you must be aware of the risk and examine road conditions well.
Our team of dedicated attorneys fight and win for Floridians.
How Common Are Head-on Collisions?
Head-on collisions are, unfortunately, far too common in the State of Florida. These motorcycle accidents happen when the front of a motorcycle and the front of a car crash and collide together.
These motorcycle accidents are incredibly severe for motorcyclists because they are directly hit by the oncoming car. Unlike a passenger and driver of a car, a motorcyclist does not have a feature on their motorcycle that can absorb the impact of a crash. This force alone can leave a motorcyclist with life-threatening and permanent injuries.
In the best-case scenario, motorcyclists will be able to survive these crashes. The fatality rate for these accidents involving motorcycles is tragically high. If you have been injured or have lost a loved one in a head-on motorcycle collision with a car, you need to contact The Law Place today.
Where do Most Fatal Motorcycle Accidents Happen?
According to the National Highway of Traffic Safety Administration (NHTSA), the State of Florida has the highest number of fatal motorcycle accident deaths in the country. In data they published from a study in 2015, there were 584 lives lost in motorcycle accidents that year. Since 2015, the annual number of deaths has been slowly reducing. Nevertheless, the statistics highlight how Florida has the most motorcycle-related deaths in the country.
We're Florida's top litigation team with over 75 years of combined experience
How Fast do You Have to Go to Die on a Motorcycle?
Fatal motorcycle accidents can happen at any speed. Every motorcycle collision is dangerous, and fatalities are not uncommon. Motorcycle riders driving at higher speeds will typically cause more dangerous collisions and suffer more severe injuries. However, a motorcyclist can die in a collision after driving at any speed.
You should contact our personal injury attorneys today if you have tragically lost a loved one in a motorcycle accident. Fatalities are awful, and no family should have to experience such trauma. If someone you love has been the victim of a motorcycle crash, we want to share our deepest condolences with you. Let us help you during this incredibly tough time. An attorney at our law firm will be able to handle all of your legal negotiations and paperwork, so you don't have to. To find out more about how an attorney can help your case, don't hesitate to get in contact with us.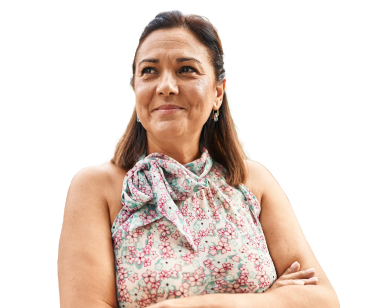 From the initial call to updates on your case status, we are here to get you answers.
Is It Dangerous to Ride a Motorcycle in Florida?
The State of Florida has the highest number of motorcycle accident-related deaths in the United States. However, this does not mean that Florida is a dangerous place to ride your motorcycles. There isn't an obvious reason why so many severe traffic accidents involving motorcyclists happen.
One reason why so many motorcyclists are involved in accidents in Florida is because of how many motorcycles are registered in the state. Florida is an incredibly popular place for motorcycle riders. The more motorcycle riders on the road, the more accidents involving motorcycles will happen.
Florida's year-round heat and scenic routes make the state an ideal place for riding a motorcycle. It, therefore, comes as little surprise that the state experiences a great number of accidents. If you or a loved one has suffered injuries in an accident, you need to contact our personal injury lawyers today for a free consultation. You could be eligible for compensation.
Do Most Motorcycle Crashes Occur on Freeways?
A high number of motorcycle crashes do take place on Florida freeways. Often, the fault of the accident lies with vehicle drivers who fail to see motorcyclists approaching them from behind.
An accident can also be caused on a freeway by road debris. The small size of motorcycles makes them much more vulnerable when they come into contact with road debris. Motorcycles that encounter cargo spills, trash, and rubber from blown-out tires on freeways risk being involved in an accident.
What Compensation Could I Achieve for My Motorcycle Accident?
If you or a loved one has suffered an injury in an accident, a personal injury attorney at The Law Place can help you. Florida is a no-fault state, so you will have to approach your own insurance company for compensation to begin with. Our attorneys can help you file a claim for the following damages:
Medical bills.
Past, present, and future medical treatment.
Lost wages.
Reduced earning capacity.
Pain and suffering.
How Can I Avoid an Accident While Riding My Motorcycle?
If you enjoy going for a ride on your motorcycle, there are a few things that you can do to help prevent you from being seriously injured in an accident.
You should wear as much protective gear as possible. It is true that helmets save lives, and you should wear one every time you ride. The Insurance Institute for Highway Safety (IIHS) has published data highlighting how helmets are approximately 67 percent effective in preventing a rider from suffering brain injuries and 37 percent effective in preventing deaths.
We would strongly recommend that you take a motorcycle safety course if you are new to riding motorcycles. Spending your time and money on these courses will be very valuable to you in the long term. The more knowledge you have about motorcycle road safety, the safer you'll be.
When Is the Safest Time to Ride My Motorcycle?
According to a study published by the NHTSA, the majority of motorcycle accidents happen at the weekends between the hours of 3 PM and Midnight. Although the statistics have found that most motorcycle accidents tend to happen in the evenings, they can happen at any time of day.
Whenever you ride your motorcycle, you need to be aware of all of the risks. There is never a completely safe time to use your bike, but as long as you remain aware of all of the hazards and you abide by the rules of the road, you will more than likely be able to avoid an accident.
What Are Common Motorcycle Crash Injuries?
A motorcycle crash injury of any kind can be incredibly traumatic for a person. The brutal nature of motorcycle accidents means that the injuries suffered are typically severe. Some of the most common injuries sustained in these accidents are as follows:
Traumatic brain injuries.
Road rash.
Head injuries.
Spinal cord damage.
Broken bones and fractures.
Should I Contact The Law Place Today?
If you or a loved one has suffered an injury in an auto accident in Florida, you should call our law firm today. Motorcycle accidents tragically happen all the time and at all kinds of speeds. No matter the details of your case, our legal team will be able to help you win the justice that you deserve.
Our legal team has over 75 years of combined experience. We have helped countless victims of motorcycle accidents. If you call us today, you will be able to schedule a free case evaluation with one of our reputable attorneys. An attorney will be able to offer you some honest advice about what options you have available to you.
The Law Place has practice areas all over the State of Florida, so no matter where you have been injured, our personal injury attorneys are ready to help you. Our phone line is available 24 hours a day, 7 days a week if you ever want to give us a call. To schedule your free case evaluation, call now at (941) 444-4444.