If you have sustained personal injuries from a car accident that was not your fault, then look no further than a lawyer from The Law Place. Our team of personal injury lawyers has a history of helping clients who reside throughout the State of Florida.
Personal injuries lawyers at The Law Place have a reputation for adeptly handling a large proportion of compensation cases. Cases such as car accidents, workplace accidents, medical malpractice, or slip and fall accidents. Our lawyers have the relevant skills, knowledge, and experience to give your case the utmost attention it requires. We will collect and collate all the necessary evidence, seek the advice of specialists, and make sure you receive the compensation you rightly deserve as a result of your accident.
You can be assured that our teams have the resources to handle your case to completion, even if that involves going to trial. Our lawyers are highly knowledgeable with over 75 years of experience between them. So please be assured that your case will be handled with sensitivity, professionalism, and competence.
If you have any questions about your personal injury case, then please do not hesitate to speak to one of our personal injury lawyers now. For your convenience, our phone lines are open twenty-four hours a day, seven days a week. Talk to us today. We're here to help.
Contact The Law Place on (941) 444-4444 to schedule a free consultation today, and a personal injury attorney will help you get the compensation you are entitled to.
What Causes Arm Pain or Elbow Pain After a Car Accident?
After a car accident, it is normal to encounter pain as well as a range of emotions from shock to anger to grief. After all, your body has just experienced a trauma. And like the great design it is, your internal alarm system will have been activated, alerting you to the fact that something urgent requires your attention. So, what determines a normal amount of pain after a car accident, compared to the type of pain that requires medical attention?
The Duration of the Pain
The length of time that you experience pain after a car accident will determine whether you need medical treatment. A number of factors will require your consideration, such as:
Whether you were wearing a seatbelt.
Where you were seated.
The speed of the collision vehicle(s).
The size of the vehicle(s) you were in collision with.
The size of your vehicle.
Whether you were aware of any pre-existing injuries or medical conditions.
Delayed Pain
Not all injuries are immediately apparent after a car accident. It's not unusual to experience delayed pain, even days after the car accident. Don't assume that this means the injury is of less severity. We all experience pain differently, and so it is a good idea to keep track of all your symptoms as they come up. Seeking medical advice immediately after your car accident is advisable. However, if you haven't been to see a specialist yet, then don't delay any longer. If you're worried about the costs of treatment, then a lawyer can help to advise you on any compensation that may be available to you through taking legal action.
Our team of dedicated attorneys fight and win for Floridians.
Medical Treatment for Arm Injuries After a Car Accident
After an initial physical evaluation, the specialist will be able to offer a qualified opinion as to the nature of your particular arm injuries. If an elbow injury involves a dislocated joint, the specialist may be able to maneuver the joint back into position. Should you need a cast or a sling, in order for the injury to heal, they will be able to assist you with this. You may need to have an X-ray or an MRI. Ultimately, it all depends on the type of injury as a result of the car accident. Arm injuries without broken bones are not so severe and may need nothing more than some ample rest and the application of ice packs to reduce any swelling.
Arm and Elbow Anatomy
An understanding of the arm and elbow anatomy will help you understand better the pain you are experiencing as a result of your car accident. Three bones make up the arm. The upper arm bone, which is the longest bone in the arm, is known as the humerus. The ulna and radius are the two bones that constitute the forearm. The ends of the bones are covered with cartilage. Ligaments hold together the bones of the elbow joints, and they work collectively to create the movement of the elbow joint.
We're Florida's top litigation team with over 75 years of combined experience
Types of Arm and Elbow Injuries After a Car Accident
Pain is a symptom of injury, and any part of the upper region of the arm can be injured in a car accident. The area in your arm where you are experiencing pain can help to categorize the type of injury that has been inflicted. Notice whether you are experiencing numbness or a tingling sensation. In addition to these symptoms, you may also be experiencing sharp, stinging, stabbing, or burning sensations in your arm.
Upper Arm Injuries
The various types of upper arm injuries include the following:
Brachial plexus injury – The brachial plexus is a network of nerves that sends signals from your spinal cord to your hand, arm, and shoulder. This injury occurs when the nerves are stretched, compressed, or in the most serious cases, ripped apart/ torn away from the spinal cord. The most serious brachial plexus injuries tend to occur as a result of a car accident.
Broken arm – A broken arm is a general term that refers to a fracture in one or more of the three bones in your arm – the ulna, radius, and humerus. Treatment depends on the specific bone in the arm that is broken as well as the site and severity of the injury.
Humerus fracture – The upper arm bone, the humerus, when broken, is called a humerus fracture. This is not an easy bone to break, but a severe fall or a high-impact car accident can result in a humerus fracture. A complicated humerus fracture may require surgical intervention for realignment or nails or screws to help keep the bone in place during the healing process. Simple casting may be all that is needed if the broken bone stays in place.
Distal humerus fracture – The term distal humerus fracture is given to an injury that occurs closer to the elbow.
Forearm Injuries
This is the area between the wrist and the elbow of the arm. It only consists of two bones, the radius, and the ulna. Injuries to the forearm can cause a fair amount of disruption to everyday life activities. In most cases, an injury to the forearm can be managed with rest. Common forearm injuries include:
Radius fracture – A break to this bone tends to occur when falling onto an outstretched hand. This can happen in car or bike accidents as well as a sports-related injury. Types of treatment include a cast to help heal the broken forearm, or in more extreme cases, surgery may be required in order to lessen the impact of displaced fractures and large bone fragments.
Ulna fracture – At the same time as a radial fracture, an ulna fracture may also be found to have occurred. This type of injury can be treated by wearing a cast, or it may require surgery.
Elbow Injuries
If you have injured your elbow and the pain is severe when you try to bend or straighten your elbow, it is important that you see a doctor immediately. It might indicate a fracture to any of the specialized bone parts, namely the humerus, radius, and ulna, which make up the elbow joint.
Elbow ligament damage – This occurs when a ligament that holds the elbow joint together has been torn in a car accident.
Dislocated elbow – As a result of an extreme impact following a car accident, the elbow joint is pressured out of alignment. When this happens, the bones of the forearm no longer align with the humerus bone of the upper arm. Hence the term dislocated elbow.
Olecranon fracture – This is the elbow point, in other words, the part that sticks out when the arm is bent. It is a bone that can be easily dislocated or snapped. An olecranon fracture is quite common as either an isolated injury or part of a more complex one.
Condylar fracture – This occurs when the elbow joint ruptures at the humerus. The injury sustained may be known as a lateral condyle fracture, a supracondylar fracture, or a medial condylar fracture. It all depends on which part of the joint surface is affected.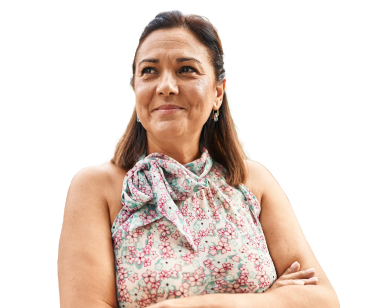 From the initial call to updates on your case status, we are here to get you answers.
Contact The Law Place Today
If you are experiencing arm and elbow pain after a car accident that heals without any treatment, then you do not need to consult with a lawyer. However, if you have ongoing arm pain or elbow pain injuries after a car accident and it was not your fault, then contact an experienced personal injury lawyer at The Law Place.
You can contact us on (941) 444-4444 to schedule a free consultation today, and a personal injury lawyer will help determine whether your case is eligible for support and assist you in getting the compensation you are entitled to.