In the quaint city of Tarpon Springs, Florida, renowned for its historic sponge docks and Greek culture, the issue of driving under the influence (DUI) remains a pressing concern. Notwithstanding the city's charm, DUI laws in Tarpon Springs, as in the rest of Florida, are notably stringent. Violations are met with severe penalties, emphasizing the importance of adhering to the state's rigorous regulations concerning impaired driving.
The DUI landscape in Tarpon Springs is part of a larger legal framework, intricately designed to keep our roads safe and prevent alcohol or drug-related accidents. A driver in Tarpon Springs is deemed legally impaired if their blood alcohol content (BAC) measures 0.08% or higher. A DUI arrest can also occur if there's reasonable evidence of impairment due to controlled substances. Understandably, navigating the complexities of these laws can be an arduous task for an individual, especially when facing the additional emotional burden of a DUI arrest.
This is where the role of a skilled Tarpon Springs DUI lawyer becomes pivotal. DUI attorneys possess in-depth knowledge of local and state DUI laws, ensuring that your case is handled professionally and competently. They can critically analyze your case, challenge questionable evidence, and explore possible defenses. Moreover, a proficient DUI lawyer can guide you through the intricacies of the criminal justice system, helping you understand the potential implications of a DUI charge and its related proceedings.
Whether it's your first offense or you've encountered similar charges before, having a skilled Tarpon Springs DUI lawyer by your side is crucial. Their expertise, negotiation skills, and aggressive defense strategies can significantly influence the outcome of your case, potentially saving you from harsh penalties, including hefty fines, jail time, or a long-term suspension of your driving privileges. In essence, a seasoned DUI attorney is an invaluable ally in your fight against DUI charges in Tarpon Springs, Florida.
The Law Place – Your Trusted Ally in DUI Defense
Navigating the challenging terrain of DUI charges demands exceptional legal expertise and unwavering support. That's precisely what you'll find at The Law Place, a leading law firm with a stellar reputation for DUI defense in Tarpon Springs and across Florida.
At The Law Place, we aren't just lawyers, we are your legal defenders. Our team is composed of seasoned attorneys who have a long history in DUI law, equipped with the knowledge and experience to handle every facet of your case. From challenging the validity of breathalyzer tests to arguing procedural issues, we leave no stone unturned when it comes to protecting your rights.
Our commitment to our clients goes beyond the courtroom. We understand that a DUI charge can carry emotional and psychological burdens, and we strive to alleviate these stresses by maintaining transparent and open lines of communication. We believe that informed clients make the best decisions, and we're dedicated to providing you with the information and advice you need at every step.
The Law Place isn't just another law firm – we're a stronghold of experienced Tarpon Springs DUI lawyers ready to combat your charges. But don't just take our word for it. We invite you to book a free consultation with us. This no-obligation discussion will provide you with an opportunity to learn more about our approach, our team, and how we can help you fight your DUI charges. Experience firsthand the difference The Law Place can make in your DUI defense.
Our team of dedicated attorneys fight and win for Floridians.
DUI Laws and Their Consequences in Tarpon Springs
In the picturesque coastal city of Tarpon Springs, Florida, maintaining the safety and order of its roads is a top priority. This commitment is evident in the stringent enforcement of its Driving Under the Influence (DUI) laws, which fall in line with the larger legal framework of Florida State. It's imperative for all drivers to understand these laws and the potential repercussions of a DUI conviction.
Florida law considers a driver to be under the influence if they have a blood alcohol content (BAC) of 0.08% or higher. This level drops to 0.02% for drivers under the age of 21 and 0.04% for commercial drivers. The law also applies to those impaired by substances other than alcohol, such as illegal drugs or prescription medication.
Additionally, the concept of 'actual physical control' in Florida's DUI laws widens their applicability. It states that a person can be charged with DUI if they are in the vehicle with the capability to operate it, regardless of whether they're actually driving. This could include scenarios where a person is found in a parked car with the keys in their possession.
Moving onto the penalties of a DUI conviction, the severity largely hinges on the offender's BAC level, the presence of minors in the vehicle, the occurrence of property damage or bodily injury, and previous DUI convictions. A first-time offense can lead to penalties such as a fine of up to $1,000, imprisonment for up to six months, probation for up to one year, up to 50 hours of community service, mandatory DUI school, and driver's license revocation for a minimum of 180 days.
However, these penalties escalate with subsequent offenses or aggravating circumstances. For example, a second conviction within five years may result in a fine of up to $2,000, imprisonment for up to nine months, and a mandatory minimum of 10 days in jail. The offender's vehicle can also be impounded for up to 30 days. These penalties continue to increase for third and subsequent offenses, with DUI being considered a felony on the third conviction within ten years or the fourth or subsequent conviction regardless of the timeframe.
In cases of DUI Manslaughter, where a death has occurred due to the defendant's impaired driving, the charge is classified as a second-degree felony, carrying penalties of up to 15 years imprisonment, 15 years probation, and a fine of up to $10,000.
The DUI laws and penalties in Tarpon Springs and Florida as a whole serve as a stern warning against impaired driving. However, a charge does not automatically equate to a conviction. With the right legal representation from experienced Tarpon Springs DUI attorneys, defendants can effectively challenge their charges and strive for a favorable outcome.
Legal Representation in DUI Cases: Legal Representation to Guide You Through Your Case in Florida, Tarpon Springs
Driving under the influence is a serious offense, and navigating the legal labyrinth that follows can be daunting. When faced with DUI charges in Tarpon Springs, one of the best decisions you can make is to enlist the services of an experienced DUI attorney. They play a vital role in providing legal assistance, acting as your advocate, and safeguarding your rights.
DUI attorneys bring in-depth knowledge of the legal system, local courts, and DUI laws. They are adept at interpreting the intricacies of the law and using this expertise to the client's advantage. For instance, they can scrutinize the circumstances of your arrest and identify if any of your rights were violated, or if there were any procedural inconsistencies during the arrest, field sobriety test, or breathalyzer administration. If such instances occur, they can challenge the validity of the evidence and potentially weaken the prosecutor's case against you.
Legal representation is not just about defending you in court. A DUI attorney also assists in managing administrative procedures, such as hearings with the Department of Motor Vehicles (DMV) regarding the potential suspension of your driver's license. Furthermore, they can negotiate with the prosecution to secure plea deals, reducing your charges or penalties.
The legal system can be unsparing when handling DUI charges. Convictions can result in hefty fines, license suspension, community service, mandatory DUI school, probation, or even jail time. The severity of the penalties often depends on factors such as the driver's BAC at the time of arrest, prior DUI convictions, and whether the DUI incident caused property damage, injuries, or fatalities.
Moreover, a DUI conviction carries indirect repercussions that extend beyond legal penalties. These can include increased insurance premiums, limited employment opportunities, and potential harm to your personal relationships and reputation. A skilled DUI attorney can help minimize these consequences, ensuring you have the best chance to move forward with your life.
Given the seriousness of DUI charges and the complexities of the legal system, the necessity of a competent DUI attorney cannot be overstated. An experienced attorney from Tarpon Springs can provide you with a lifeline, steering you through the stormy waters of the legal system and working tirelessly towards the most favorable resolution of your case.
We're Florida's top litigation team with over 75 years of combined experience
Pioneering Defense Strategies: The Law Place's Unique Approach to DUI Cases
In the face of DUI charges, one thing you need is an attorney who not only understands the law but can also navigate the complex legal system with finesse. The Law Place in Tarpon Springs, Florida, distinguishes itself with a unique, comprehensive approach to DUI defense that focuses on robust and aggressive strategies to protect your rights and freedoms.
Our process begins with a thorough case review, where we scrutinize every detail of your arrest. We evaluate the police procedures involved, checking for any breaches in protocol or violations of your rights that could render the evidence against you inadmissible. This meticulous case analysis forms the foundation of our legal strategy and helps us identify potential defenses that could be used to your advantage.
At The Law Place, we believe in the power of an aggressive defense. Our attorneys are well versed in DUI laws and experienced in the courtroom. We don't sit back and react to the prosecution's allegations; we take a proactive approach. This involves challenging the prosecution's evidence, cross-examining their witnesses, and poking holes in their arguments. Our aim is to put you in the best position possible, whether it's reducing your charges, negotiating a plea deal, or seeking a full dismissal of the charges.
However, our commitment doesn't end in the courtroom. We also represent you at administrative hearings concerning the status of your driver's license, helping you avoid or minimize license suspension. Furthermore, we provide guidance and assistance through the entire DUI process, ensuring you're never left in the dark about your case or the next steps.
An integral part of our approach is personalized attention. Every case is unique, and so is every defense. We tailor our strategies to the specifics of your case, your personal circumstances, and your desired outcome. We understand that a DUI arrest can be an overwhelming experience. Therefore, we aim to offer not just legal representation but also support and guidance during this challenging time.
Our team at The Law Place is not just equipped with the legal expertise but also the dedication and tenacity to fight for your rights. We are more than just your attorneys; we are your advocates in the legal system, ready to defend you relentlessly. With us by your side, you can expect nothing less than a robust and dynamic defense that relentlessly seeks the best outcome for you.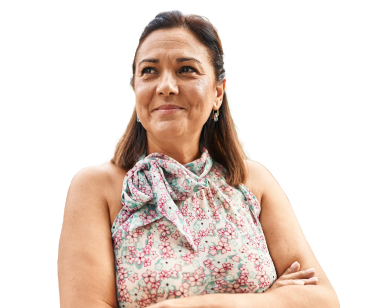 From the initial call to updates on your case status, we are here to get you answers.
From Apprehension to Judgement: Decoding the DUI Case Journey in Tarpon Springs, FL
The whirlwind of events following a DUI arrest can be daunting, and understanding the legal journey from apprehension to verdict is a crucial first step. A seasoned Tarpon Springs DUI attorney can help illuminate this path, providing you with insights on what to expect, making the process less intimidating.
Arrest – The journey starts with a traffic stop, often initiated by a law enforcement officer who suspects impaired driving. This could be due to erratic driving, a traffic violation, or following a checkpoint stop in Tarpon Springs, FL. Field sobriety tests, breathalyzer tests, or blood tests may be administered to determine blood alcohol content (BAC).
Booking and Bail – After the arrest, you will be transported to the police station for booking, after which you may be released on bail. Here, the importance of having a DUI attorney in Tarpon Springs becomes evident as they can expedite the process, reduce bail amount, or even achieve release without bail.
Arraignment – The arraignment is your first appearance in court where you enter a plea – guilty, not guilty, or no contest. An experienced DUI attorney can help you decide the best plea based on the details of your case.
Pre-Trial and Negotiations – If you plead not guilty, your DUI attorney will spend time gathering evidence, identifying possible defenses, and may negotiate with the state attorney's office for a plea deal, aiming to reduce charges or penalties.
Trial – If no agreement is reached or if it's in your best interest, your DUI case will proceed to trial. Your defense attorney will represent you, challenging the prosecution's evidence and presenting your defense.
Verdict and Sentencing – If you're found guilty, sentencing will follow which may include fines, community service, probation, DUI school, or even jail time.
Post-Conviction – Post-conviction, a DUI conviction may have implications like driver's license suspension. Your DUI attorney continues their role, helping to mitigate these impacts.
This DUI process underscores the significance of a DUI attorney from The Law Place in Tarpon Springs, ensuring that your rights are safeguarded at every stage of your DUI case.
Navigating the legal landscape of Tarpon Springs and broader Florida can be complex, particularly when charged with offenses like reckless driving. Although different from DUIs, reckless driving charges can still carry serious penalties. Reckless driving is often linked with excessive speed or dangerous maneuvers that display a blatant disregard for the safety of property and others. While a DUI charge stems from driving under the influence of substances, a reckless driving charge is centered around the manner of driving.
At The Law Place, our experienced criminal defense lawyers don't just focus on DUI cases. We're also well-equipped to represent clients facing reckless driving charges. Leveraging our robust knowledge of Florida traffic law, we evaluate the specifics of your case, contest evidence where applicable, and work relentlessly to secure the best possible outcome for you. It's essential to consult with us at the earliest to prevent a reckless driving charge from becoming a blemish on your driving record or leading to a suspended license.
Prosecutor Turned Protector: Our Advantage in DUI Defense
At The Law Place, we bring a unique advantage to your DUI case – our team is enriched with former prosecutors turned defense attorneys. Having been on the other side of the bench, we understand how the prosecution thinks, how they build their cases, and importantly, where they are most likely to falter.
Our time spent at the State Attorney's Office has not only equipped us with extensive insight into the prosecution's tactics but also fostered relationships and an understanding of the local criminal justice system that comes only with practicing law in Tarpon Springs for a long time. This insider knowledge allows us to anticipate the prosecution's moves, enabling us to develop proactive and effective defense strategies that put you in the best position possible.
From investigating the validity of your traffic stop to scrutinizing the administration of field sobriety tests, we leverage our unique background to ensure your rights are protected and your case is effectively presented. Our ultimate aim as your Tarpon Springs DUI attorney is to help minimize or eliminate the serious penalties associated with a DUI conviction.
Your DUI Defense Journey Begins Now
Being confronted with a DUI charge in Tarpon Springs, FL, can be a daunting experience. A DUI conviction can lead to jail time, hefty fines, and other serious penalties that can disrupt your life. Furthermore, it leaves a permanent mark on your driving record, influencing future insurance premiums and employment opportunities. However, this potential negative trajectory can be dramatically altered with the right legal representation.
At The Law Place, our seasoned DUI attorneys are committed to supporting and guiding you through this challenging journey. With our profound understanding of the Tarpon Springs legal landscape, coupled with our years of expertise in criminal law, we are poised to provide an aggressive defense to counter the claims of the State Attorney's Office.
Beyond DUI cases, we also represent clients charged with drug crimes and other criminal charges. Our broad-spectrum legal services extend to residents not just in Tarpon Springs but also in surrounding areas like Palm Harbor, Tampa Bay, and New Port Richey. Our DUI attorneys have successfully handled numerous traffic court cases, each time working relentlessly to ensure the best deal for our clients.
Our law firm offers a free consultation for new clients, providing an opportunity for you to share your case details without any obligation. During this consultation, you can gain insights into possible defenses for your DUI case, discuss your legal needs, and understand how we approach DUI charges differently. As a result, you'll see firsthand the value that our criminal defense attorney can bring to your case.
We understand that when it comes to your legal representation, you need a Tarpon Springs DUI lawyer you can trust. Our commitment to you extends beyond the courtroom as we work tirelessly to ensure your case doesn't become a burdensome part of your life. As a trusted law firm in the Tarpon Springs area, we stand ready to step in and advocate for your rights.
So, if you find yourself grappling with a DUI charge, or even another traffic-related crime, reach out to The Law Place today. The initial consultation is free, and it might just be the step you need to turn your case around. Let us become your trusted partner in navigating this trying time, turning potential stumbling blocks into stepping stones towards resolution. Your journey to defense starts now.