In the unpredictable terrain of criminal law, facing criminal charges in Tarpon Springs, Florida, can be an intimidating ordeal. The severity of the situation often leaves individuals overwhelmed, causing them to feel helpless and unsure of the path forward. This is where The Law Place steps in. Renowned as an experienced Tarpon Springs criminal defense law firm, The Law Place is your shield in these trying times.
With a comprehensive understanding of Florida's legal framework, The Law Place's team of seasoned criminal defense attorneys can effectively guide you through your legal journey. We strive not only to defend your rights but also to ensure that you're treated fairly throughout the process, creating a pathway towards a possible favorable outcome.
Criminal Defense in Florida
Florida's legal system, with its distinct criminal laws and procedures, can often appear complex and daunting for the uninitiated. Understanding its intricacies is pivotal to any person facing criminal charges, as the implications of various offenses can be severe.
Criminal law in Florida categorizes offenses into misdemeanors and felonies, with varying degrees of penalties. Misdemeanors, considered less severe, include petty theft and first-time DUI offenses, while felonies encompass more serious crimes such as drug trafficking, aggravated assault, and murder. Each of these categories can bring about penalties ranging from fines and probation to imprisonment.
In Tarpon Springs, just as in the rest of Florida, common criminal cases include drug crimes, traffic offenses, white-collar crime, and more. Drug crimes, for instance, can range from possession of a controlled substance to drug trafficking, each carrying its unique set of penalties under Florida law.
The potential implications of being convicted extend beyond immediate penalties. Having a criminal record can influence future employment opportunities, personal relationships, and even housing options. It can dramatically alter the course of a person's life, making the role of a competent criminal defense attorney crucial.
Our team of dedicated attorneys fight and win for Floridians.
Contact an Experienced Criminal Defense Lawyer at The Law Place Today!
The Law Place understands these complexities and is well-versed in the Florida legal system. Their team is dedicated to defending your rights, striving to achieve the best possible outcome in your case. Whether it's negotiating plea bargains, representing you in court, or working to get the charges dropped or reduced, The Law Place stands with you every step of the way. If you find yourself facing criminal charges in Tarpon Springs, securing experienced legal representation can be a game-changer in navigating the legal labyrinth of Florida's criminal law.
Safeguarding Your Rights – The Critical Role of a Tarpon Springs Criminal Defense Lawyer
Facing criminal charges in Tarpon Springs, or anywhere else, can be an overwhelming and stressful experience. It's in these turbulent times that the assistance of a dedicated Tarpon Springs criminal defense lawyer becomes paramount. At The Law Place, we understand the gravity of the situation and are committed to serving as your legal shield.
Our role extends beyond simple representation. As your criminal defense attorney, we are your advocates, advisors, and confidants. We navigate the complexities of criminal law on your behalf, build a comprehensive defense strategy tailored to your case, and fight tirelessly to protect your rights and freedom.
It's important to understand the distinction between a public defender's office and a private law firm like ours. Public defenders often juggle a high volume of cases, which may limit the amount of time they can devote to your individual case. On the other hand, our private firm ensures personalized attention, allowing us to invest the necessary time and resources into each client's case.
As your legal representative, we at The Law Place prioritize your best interest. We understand that each client and case is unique, requiring a tailored approach. Whether it's examining the details of your case, negotiating with prosecutors, or representing you in court, we stand with you throughout the journey, providing legal counsel and support. With us by your side, you're not alone in facing the daunting Florida legal system.
We're Florida's top litigation team with over 75 years of combined experience
Your Legal Ally – How The Law Place Can Assist in Your Criminal Defense
The battle against criminal charges can be daunting, but not when you have a committed team of professionals by your side. As a proficient Tarpon Springs criminal defense lawyer, The Law Place is poised to provide the robust defense you require. Our services encompass a broad spectrum of criminal law, ensuring you have an ally, regardless of the nature of your charges.
Broad Expertise Covering Diverse Crimes
In our mission to provide all-encompassing legal assistance, we cover an extensive range of crimes under Florida law. Our experience spans across various criminal law domains including, but not limited to, drug crimes, traffic offenses, DUI, white-collar crimes, and more. Irrespective of the charge you face, we bring our wealth of knowledge and strategic approach to your aid.
Handling of Drug Possession Cases
When it comes to drug-related offenses, such as drug possession, we understand the potential consequences and legal complexities involved. We delve into the specifics of your case, scrutinizing the validity of the search and seizure, the accuracy of the drug identification, and any violation of your rights. These meticulous assessments are instrumental in constructing a compelling defense and potentially having your charges reduced or even dismissed.
Skilled Defense for Traffic Tickets and DUI Cases
Traffic offenses and DUIs are common in Tarpon Springs, and they carry hefty penalties that could disrupt your life. From license suspension to high fines and imprisonment, the impact of such charges can be significant. Our attorneys at The Law Place are experienced in these cases, challenging the legitimacy of the traffic stop, the accuracy of breathalyzer tests, and other critical factors. Our aggressive approach in these cases aims at securing the most favorable outcomes for our clients.
Comprehensive Defense for White-Collar Crimes
White-collar crimes might not be violent, but they carry heavy penalties under Florida law. Our attorneys have extensive experience in dealing with cases involving fraud, embezzlement, identity theft, and other such offenses. We meticulously analyze the financial data, investigate the circumstances, and employ strategic defenses to contest these charges vigorously.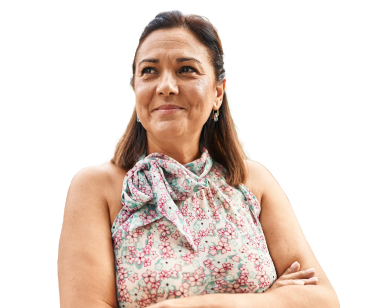 From the initial call to updates on your case status, we are here to get you answers.
Tailoring Aggressive Defenses Against Criminal Charges
At The Law Place, we believe in a tailored approach. We understand that every case, like every client, is unique, requiring a distinct approach. Based on the specifics of your charges, the evidence presented, and the relevant Florida laws, we construct an aggressive defense strategy.
We begin with a thorough evaluation of the charges and the evidence against you, identifying potential weaknesses in the prosecution's case. We then consider potential defenses, ranging from questioning the validity of the evidence, challenging procedural correctness, to asserting your constitutional rights. Our aim is to present the strongest possible defense in your favor.
Our attorneys are well-versed in negotiation and are not afraid to take your case to trial if necessary. Our objective is always to minimize the impact of the charges on your life, whether that means pursuing a case dismissal, negotiating a plea bargain, or arguing passionately in court.
Choosing The Law Place as your Tarpon Springs criminal defense lawyer means entrusting your case to a team that genuinely cares about you and your future. We work relentlessly, using every resource at our disposal, to help you navigate through this challenging time. From the moment you engage our services to the final resolution of your case, we stand by you, fighting to protect your rights and your future.

Your Queries, Our Answers: Criminal Defense FAQs
Why should I hire a criminal defense attorney in Tarpon Springs, FL?
Legal battles are often complex, stressful, and fraught with potentially life-changing consequences. The Florida criminal justice system is no exception. When you're facing criminal charges, it's crucial to have a knowledgeable advocate who can guide you through the process, protect your rights, and ensure you get a fair trial. An experienced criminal defense attorney can negotiate with prosecutors, challenge evidence, and develop effective defense strategies. Here at The Law Place, our attorneys are well-versed in Florida's criminal law and bring years of experience to your defense.
What types of cases does The Law Place handle?
We represent clients facing a wide range of criminal charges, including but not limited to drug crimes, traffic offenses, DUI, white collar crime, and more. Our team is equipped with the knowledge and resources necessary to handle even the most complex cases. No matter the charge, we believe everyone deserves a strong defense.
What's the difference between a public defender and a private criminal defense lawyer?
While public defenders play a crucial role in our justice system, they often carry heavy caseloads, which can limit the time and resources they have to devote to each case. In contrast, private criminal defense lawyers like us at The Law Place typically have more time and resources to dedicate to your case, allowing for a more personalized, thorough approach.
How does The Law Place approach a criminal defense case?
Our approach involves meticulous case evaluation, aggressive representation, and personal attention to each client. We scrutinize every detail, challenge the prosecution's evidence, negotiate plea deals where necessary, and prepare compelling defenses for trial. Above all, we prioritize open, regular communication to ensure our clients are fully informed and involved in their defense.
What if I'm facing charges for a crime committed in a neighboring city?
The Law Place offers representation not only to residents of Tarpon Springs, but also to those in surrounding areas, including New Port Richey, Palm Harbor, and Dade City. Regardless of where the alleged offense took place, we're prepared to defend you in the relevant jurisdiction.
How can I contact The Law Place for a free consultation?
We understand that being accused of a crime is a daunting experience. That's why we offer a free consultation to discuss your case. You can reach out to us via our website or give us a call. We're available 24/7 to listen to your concerns, understand your case, and start crafting a strategic defense plan. Remember, it's never too early to seek legal advice.
Empower Your Defense With The Law Place
Facing criminal charges in Tarpon Springs, Florida, can be a daunting experience that leaves you anxious about your future. The stakes are high, and the complexity of the legal process can be overwhelming. But remember, you don't have to navigate this challenging journey alone.
At The Law Place, our aim is to safeguard your rights, protect your reputation, and secure the best possible outcome for your situation. Our experienced team of attorneys brings a wealth of knowledge, legal services, resources, and dedicated personal attention to each case we undertake. Whether you're accused of a drug crime, DUI, or any other criminal offense, we're here to fight aggressively on your behalf.
Don't let a criminal charge define your future. It's time to take control, protect your rights, and invest in the quality legal representation you deserve. Contact The Law Place today to schedule your free consultation. Our law office is available 24/7 to provide the legal support and guidance you need in this critical time. So don't wait—reach out to us today and let a criminal lawyer from The Law Place fight for your future