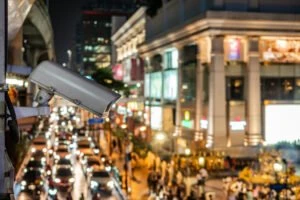 In recent years, Tampa, like many other cities across the United States, has seen a surge in the adoption of Flock Cameras. These advanced surveillance systems serve as a valuable tool for law enforcement agencies, helping them monitor public spaces more effectively. By capturing real-time information on vehicle movement, license plate numbers, and even instances of criminal activity, these cameras offer a new frontier in community safety.
However, as beneficial as these technologies may be for police and security agencies, they come with their own set of legal complexities. The information gathered by Flock Cameras isn't just useful for catching criminals; it also poses potential risks when it comes to civil liberties, privacy, and the risk of false identification. These considerations raise critical questions about how to balance public safety with individual rights.
As we delve deeper into this evolving technology, it's essential to understand both its merits and drawbacks. For every crime solved thanks to a Flock Camera alert, there may be a legal dispute waiting to happen due to an error or oversight in the system. Hence, the role of a Tampa criminal defense lawyer becomes increasingly significant.
This article aims to explore the multi-faceted implications of Flock Camera technology, giving you an insight into how it works, its advantages for public safety, and the essential legal issues that every citizen should be aware of.
How Flock Cameras Function in Real-Time Surveillance
Flock Cameras have revolutionized the way real-time surveillance is conducted. These high-tech cameras are typically mounted on streetlights, poles, or building facades, where they constantly monitor vehicular traffic. The primary focus of this technology is to provide instant alerts to law enforcement agencies, enhancing their ability to respond to incidents as they unfold.
Real-time Alert Systems
One of the most notable features of Flock Cameras is their real-time alerting mechanism. Upon identifying a suspicious vehicle or activity, the camera sends immediate notifications to police dispatch or directly to patrol cars in the vicinity. These alerts are often customized to suit the specific needs and objectives of the law enforcement agency, prioritizing instances like stolen vehicles, vehicles linked to wanted persons, or even those involved in ongoing investigations.
Critical Information Dispatched to Police
Flock Cameras do not just provide rudimentary information like license plate numbers; they offer a comprehensive data set that can be extremely useful for law enforcement. This information usually includes:
Vehicle Location: The camera pinpoints the exact location of the identified vehicle, allowing for immediate response.
Vehicle History: Alongside current location details, Flock Cameras often compile a history of past detections, offering law enforcement a pattern of movement that can aid investigations.
Vehicle Description: These cameras often capture enough detail to provide a rudimentary description of the vehicle, including make, model, and sometimes even color.
Timestamps: Each piece of information is stamped with the date and time of capture, allowing law enforcement to establish a timeline of events related to a particular vehicle.
This intricate web of data serves to empower law enforcement agencies, providing them with the tools they need to make quick decisions and take appropriate actions. However, while this information is incredibly advantageous for solving crimes and ensuring public safety, it also creates a landscape fraught with legal complications. As we will see in the following sections, the technology's benefits must be weighed against the concerns of privacy and potential for misuse.
The Risk of Unlawful Arrests and Legal Remedies
While Flock Cameras serve as an invaluable tool for law enforcement, their increasing prevalence brings up crucial questions about the potential for misuse, including the risk of wrongful arrests. The very features that make these cameras so effective can sometimes lead to errors or abuse, resulting in innocent citizens facing unlawful detentions or arrests.
Potential for Mistaken Identity
Given the real-time nature of the data provided, there's a possibility for law enforcement to act hastily, leading to cases of mistaken identity. For instance, a vehicle that matches the description of one involved in criminal activity could lead to the apprehension of an innocent person.
The Risk of Data Inaccuracy
Flock Cameras are not infallible; they are prone to mechanical and software errors, like any other technology. Mistakes in data collection, such as incorrect license plate numbers or vehicle descriptions, could lead to wrongful arrests.
Ethical and Legal Concerns
The use of such pervasive surveillance technology raises ethical questions, particularly in how data is managed and who has access to it. In some cases, there may be concerns about the unauthorized use or sharing of the data for purposes other than law enforcement.
What to Do If You Are Unlawfully Arrested
If you find yourself a victim of an unlawful arrest due to a Flock Camera error or misuse, it's imperative to act quickly to protect your rights. The first step should be to contact a legal team who can scrutinize the details of your arrest and potentially challenge its legality.
Contact The Law Place Immediately
If you believe you've been wrongfully arrested based on Flock Camera data, don't hesitate to contact The Law Place. Our team is experienced in navigating the complexities surrounding this new technology, ensuring that your rights are upheld and that you are adequately defended.
In conclusion, while Flock Cameras offer significant advantages in public safety and crime prevention, it's crucial to balance these benefits with the potential legal and ethical implications for ordinary citizens. Therefore, if you find yourself on the wrong side of a Flock Camera, know that legal avenues are available to contest any unlawful actions taken against you.
The Potential Pitfalls: Reliability Concerns
As with any technology that relies on real-time data and automated decision-making, Flock Cameras are not without their drawbacks. There are multiple aspects where the system's reliability can come into question, and it's crucial to understand these issues to adequately weigh the pros and cons of such surveillance systems.
Cases of False Positive Identification
One of the significant pitfalls of the Flock Camera system lies in its potential for false positive identifications. Even the most advanced algorithms are not foolproof, and false positives can occur for various reasons, including environmental factors like poor lighting or inclement weather. These false positives can result in unnecessary and potentially damaging police stops, affecting both public opinion and trust in the system.
Database Errors
Flock Cameras rely heavily on their integrated databases, which store vast amounts of information about vehicles and their history. Any errors in this database, such as incorrect data entry, outdated information, or system glitches, can have a cascading effect. Wrongful arrests could be made based on these inaccuracies, putting innocent people at risk and eroding public trust in law enforcement.
The Problem of Similar-Looking License Plates
License plates are designed to be unique identifiers, but the reality is more complicated. License plates can look incredibly similar, especially across different jurisdictions. This similarity can lead to instances where a Flock Camera system incorrectly identifies a vehicle based on a plate number that closely resembles that of a vehicle involved in criminal activities. Law enforcement agencies can then act on this incorrect information, with potentially serious ramifications for innocent citizens.
While Flock Cameras hold great promise for enhancing community safety and aiding law enforcement, their reliability is still a subject of concern. The potential for false positives, database errors, and the complexities surrounding similar-looking license plates are issues that need to be addressed to ensure that the technology serves the public interest without compromising individual rights.
The Personal and Social Impact of Misidentification
While the technical downsides of Flock Cameras are worth considering, equally important are the personal and societal repercussions when the technology errs. From the emotional strain on individuals to the broader implications for community relations and legal matters, the impact of misidentification is far-reaching.
Emotional and Psychological Toll on Individuals
Being incorrectly identified and pulled over by the police is a distressing experience. The emotional weight can be significant, causing anxiety, embarrassment, and in some instances, trauma. These experiences can have a lasting psychological impact, leading to a heightened sense of fear and mistrust toward law enforcement agencies.
Ramifications of Legal Disputes Stemming from Incorrect Pull-Overs
When Flock Cameras lead to an incorrect pull-over, the individual involved could face a host of legal complications. These can range from minor inconveniences like lost time and legal fees, to severe repercussions like wrongful arrests and criminal charges. The fallout can affect one's employment, social standing, and future interactions with the legal system.
Concerns About Racial Profiling
Given the existing concerns about racial profiling in policing, any technology that risks perpetuating these biases warrants scrutiny. Misidentification due to Flock Cameras may unintentionally aggravate the problem, especially if law enforcement agencies disproportionately deploy the cameras in communities of color. As a result, there are concerns that Flock Cameras could inadvertently contribute to systemic racial profiling, further eroding trust between law enforcement and minority communities.
Tthe personal and societal impact of Flock Camera misidentifications should not be underestimated. While these cameras offer some advantages in community safety and crime prevention, they also pose substantial risks on an emotional, legal, and societal level. Understanding these risks is crucial for assessing the real costs and benefits of this emerging technology.
Legal Implications: Evidence and Court Admissibility
As Flock Cameras continue to proliferate, it becomes crucial to consider the legal standards that govern their use, particularly concerning the admissibility of their footage in court proceedings. Below are some key aspects that must be evaluated:
Criteria for Video Evidence to be Accepted in Court
The admissibility of video evidence from Flock Cameras is subject to rigorous criteria. First, the evidence must be relevant to the case at hand, and its probative value should outweigh any prejudicial impact. Additionally, the evidence must be reliable, meaning it should accurately represent the events it purports to depict. The court will also consider whether the footage has been tampered with or altered in any way.
Importance of a Transparent Chain of Custody
For video footage to be admitted as evidence, a clear and unbroken chain of custody must be established. This ensures that the video has been properly preserved and has not been subject to unauthorized access or alterations. Law enforcement agencies must have protocols in place to log who has accessed the footage, when it was accessed, and any actions taken with it (e.g., copying, editing).
Issues Surrounding Relevance and Potential Bias in Video Footage
While video footage can offer a seemingly objective account of events, it is not devoid of potential biases. The angle at which the camera is positioned, the framing, and even the timing can all influence how events are perceived. Moreover, video footage usually captures only a segment of an event, which might lack context and thus lead to misinterpretation.
In conclusion, while Flock Cameras have the potential to serve as powerful tools for law enforcement, their legal implications cannot be overlooked. Strict criteria for admissibility and a transparent chain of custody are essential for ensuring that this technology aids, rather than hinders, the pursuit of justice. Understanding the legal nuances associated with Flock Camera footage is essential for both law enforcement agencies and the citizens they serve.
The Complementary Role of Body-Worn Cameras
Flock Cameras, as advanced as they are, represent just one piece of the broader surveillance ecosystem that is increasingly being deployed by law enforcement agencies. Body-worn cameras have also gained prominence as a complementary technology, providing an additional layer of evidence and context that can either validate or question the information gathered by Flock Cameras. Below are some key points illustrating how body-worn cameras add value:
How Body-Worn Cameras Can Validate or Refute Flock Camera Alerts
Body-worn cameras capture real-time, ground-level interactions between police officers and individuals, offering a detailed look at what transpires during incidents flagged by Flock Cameras. For instance, if a Flock Camera sends an alert about a potentially stolen vehicle, the body-worn camera can provide context to that alert by capturing the interaction between the officer and the vehicle's occupant. This helps to validate or refute the initial alert, offering a multi-dimensional understanding of the event.
The Objectivity Body-Worn Cameras Add to Human Witness Accounts
While eyewitness testimony has been a staple of criminal justice proceedings, it is susceptible to human error and bias. Body-worn cameras serve as an objective third-party observer, capturing events as they unfold. This can provide invaluable context when reviewing Flock Camera footage and other evidence, ensuring that a fuller picture of events is presented.
In summary, body-worn cameras enhance the reliability and comprehensiveness of surveillance data, serving as an essential counterpart to Flock Cameras. Their role in corroborating or disputing alerts and adding objectivity to human accounts makes them an indispensable tool in modern law enforcement. As these technologies continue to evolve, it will be essential to monitor how they interact and influence one another in the quest for justice and public safety.
How Legal Representation Can Make a Difference
The deployment of Flock Cameras and other surveillance technologies has added complexity to the legal landscape. As citizens navigate this new terrain, the role of legal representation has never been more critical. In this section, we delve into why experienced lawyers can make a significant difference when it comes to Flock Camera-related cases.
The Value of Experienced Lawyers in Handling Flock Camera-Related Cases
Lawyers with experience in surveillance technology cases are equipped with the knowledge to scrutinize the integrity of Flock Camera systems, identify flaws, and challenge admissibility in court. They can dissect the chain of custody, analyze the relevance and potential biases in the footage, and bring in expert witnesses to testify on the limitations of the technology. This kind of focused legal work can often make the difference between a conviction and an acquittal or dismissal.
Client Education on Rights and Tailored Legal Approaches
An informed client is an empowered client. Lawyers in this niche not only fight the legal battle but also educate their clients on their rights concerning surveillance technologies. This education extends to understanding what the police can and cannot legally do, what constitutes as admissible evidence, and what actions a citizen should take if they believe their rights have been violated due to misidentification or unlawful arrest.
Moreover, these lawyers can tailor their legal strategies based on the unique aspects of each case. Whether it's challenging the reliability of a Flock Camera identification or leveraging additional footage from body-worn cameras, an attorney can adapt their approach to the specifics of a situation.
In conclusion, as Flock Cameras become an integral part of law enforcement strategies, individuals who find themselves on the wrong end of these technologies would be well-served to seek legal representation that understands the nuances of these cases. The guidance offered by such lawyers can significantly influence the outcome, making their role indispensable in this evolving legal environment.
Frequently Asked Questions
What Exactly is a Flock Camera?
Flock Cameras are specialized surveillance cameras used primarily by law enforcement agencies to capture license plate information of passing vehicles. These cameras are often strategically located at key intersections and other points of interest to aid in real-time tracking and investigation.
How Accurate are Flock Cameras?
While Flock Cameras are generally effective, they are not foolproof. Instances of false positives, database errors, and misidentification have been reported. These inaccuracies can have significant legal and personal implications for the wrongly accused.
Can Flock Camera Footage be Used as Evidence in Court?
Yes, footage from Flock Cameras can be admitted as evidence in court, but there are criteria it must meet. Among these criteria are the reliability of the system, the integrity of the chain of custody, and the relevance of the footage to the case at hand. An experienced lawyer can challenge the admissibility of such evidence based on these and other factors.
What Should I Do if I'm Wrongfully Accused Based on Flock Camera Data?
If you believe you've been wrongfully arrested or accused based on Flock Camera data, it's crucial to consult an experienced lawyer immediately. They can assess the evidence, possibly challenge its admissibility, and guide you through the intricacies of defending your case.
How Can a Lawyer Help Me?
An attorney well-versed in cases involving Flock Cameras can be invaluable. From challenging the reliability of the footage to ensuring your rights are upheld during legal proceedings, an experienced lawyer can guide you through the complex terrain of dealing with this new form of surveillance technology.
Flock Camera Defense Lawyers – The Law Place
As we navigate the modern world's complexities, balancing public safety with the preservation of individual liberties becomes increasingly crucial. Flock Cameras serve as a poignant example of this delicate equilibrium. While these surveillance tools undoubtedly offer advantages in law enforcement and public safety, they are not without their drawbacks, from technical inaccuracies to the potential for misuse. The implications—both legal and personal—can be profound, affecting the lives of citizens in ways that may not be immediately apparent.
Thus, a nuanced and balanced approach is essential, one that capitalizes on the strengths of Flock Cameras for the benefit of community safety while vigilantly guarding against their potential pitfalls. When conflicts arise, legal experience in this specific area becomes not just helpful, but imperative.
For anyone who finds themselves entangled in the legal complexities surrounding Flock Cameras—whether you've been wrongly accused or simply wish to understand your rights and protections— legal advice is a must. Don't hesitate to reach out to a Tampa Flock Camera Lawyer who can provide experienced counsel and representation, ensuring that the scales of justice balance public safety with the liberties we hold dear.
Remember, knowledge is power, and in matters as complex and evolving as these, legal guidance can make all the difference.