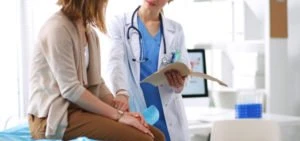 Yes, you can sue when a doctor gets your illness or injury wrong. This is called misdiagnosis and can be a type of medical malpractice or medical negligence.
Medical malpractice is a form of personal injury law, which is a civil matter rather than a criminal case. However, if the misdiagnosis was intentional or it resulted in death, then the case could have criminal elements.
At The Law Place, we have over 75 years of combined experience handling medical negligence and personal injury cases in Florida. Our attorneys will work tirelessly to fight for justice for our clients and secure maximum compensation.
Call us now for a free consultation at (941) 444-4444.
What Is Misdiagnosis?
A misdiagnosis is where a medical professional misread your test results or guessed your condition or injury wrong. This can lead to serious consequences, such as:
Unnecessary treatment could make your actual medical condition worse.
Delay in the correct diagnosis could result in a delay in proper care, which could make the medical condition worse.
Resulting in further harm, or even death, which could be grounds for a wrongful death
Misdiagnosis also applies if a doctor fails to give you any diagnosis. It is also possible for a pharmacist or the hospital to be at fault for incorrect or delayed diagnosis.
In order for medical malpractice lawsuits for misdiagnosis to be successful, it must be proven that the patient suffered as a result of misdiagnosis.
Common Misdiagnoses
Doctors have a fairly good success rate when it comes to diagnosing patients, around 95%. However, when a medical professional fails to properly diagnose a patient, it can lead to unnecessary or delayed treatment, which can make a patient's condition worse. Commonly misdiagnosed illnesses include:
Parkinson's – Misdiagnosed as stroke, Alzheimer's, or stress.
Lupus – Misdiagnosed as fibromyalgia, chronic fatigue syndrome, or rheumatoid arthritis.
Heart attack – Misdiagnosed as panic attacks.
Asthma – Misdiagnosed as recurring bronchitis.
Lyme disease – Misdiagnosed as depression, the flu, or mononucleosis.
What Do I Do If I Am Worse After Seeing a Doctor?
If it is an emergency, then phone 911 or go to an emergency room right away. An attorney can advise you on how to proceed with your case, but they cannot offer medical advice.
In order to claim damages, it must be proven that the doctor's misdiagnosis directly led to your suffering. Therefore, if you do act in any way that makes your condition worse, even after a misdiagnosis, then it could negatively impact the value of your claim. You should make sure that you:
Follow your doctor's advice unless it is making you worse or you see no improvement.
If the doctor's orders are making you feel worse, then you should tell them so they can advise you further.
Seek additional care when you need it, and not wait around until things are worse.
These are mitigating damages. In cases involving medical malpractice, the patient is analyzed as well as the doctor. If you are considered to have contributed to your injury, then it could lower the value of your claim. Or, if there is reason to believe you committed fraud by making your condition worse on purpose, then your case could be rejected.
Sometimes, it is possible to sue a doctor for your original injuries related to misdiagnosis, but any new injuries that happened while you were waiting around could be considered your own responsibility.
It is important to seek advice from an attorney quickly so that you can avoid these problems and fight for a strong case.
Preventing Wrong Diagnosis
A wrong diagnosis or failure to diagnose can have serious consequences. Therefore, you should do what you can to prevent it. Things like:
Ask questions if you are not getting better.
Ask for other possible diagnoses.
Find a new doctor.
Ask for a second opinion for your results to be reviewed again.
Write down directions and terms that you do not understand.
Make an appointment with a specialist.
What to Do After Misdiagnosis
You know your body better than anyone else. If you feel that something isn't right, then trust your gut. Return to your doctor and discuss your concerns, or seek a second opinion.
In Florida, in accordance with Florida Statute 95.11, you must start a medical malpractice claim within two years of discovering the injury or four years from when the malpractice occurred. This is known as the statute of limitations.
If you lost a loved one due to medical malpractice, then you have two years following their death to make a claim.
The sooner you speak to a medical malpractice lawyer, the better. They will advise you on steps you can take to give yourself the best chance of seeking compensation. We offer a free case evaluation so that anyone can seek initial legal advice when they need it.
We operate personal injury cases under contingency, monitored by The State Bar Association. This means that our personal injury lawyers are only paid if they win your case and as a percentage of your settlement. You will not need to find anything upfront. The attorney-client relationship is of the utmost importance to us, and we will always keep any sensitive or confidential information safe.
How Do You Prove Misdiagnosis?
In order to claim damages successfully in a medical malpractice claim for misdiagnosis, you must prove that they were negligent. Negligence has four aspects which you must be able to prove:
Duty: Doctor-Patient Relationship
The first step in any negligence case is proving that the person you are trying to hold liable had a duty of care to you. Under the doctor-patient relationship, medical professionals have a duty to act as reasonably competent.
Breach: the Doctor Acted Unreasonably
Next, you must prove that the doctor breached their duty of care. It is not enough for a doctor to misdiagnose an illness. In order to prove that they breached their duty, it must be proven that they did not act as a reasonably competent doctor would have.
Causation: the Misdiagnosis Made Your Condition Worse
Next, you must prove that the misdiagnosis led to your injuries or a worsening of your condition. If the outcome had been the same, even with a correct diagnosis, then you would not be able to make a claim.
Damages
Did the misdiagnosis lead to damages, such as larger medical bills?
What Can a Medical Malpractice Attorney Do for Me
An attorney will be able to advise you about what steps to take to give yourself the best chance at compensation. They will handle the legal battle for you and speak to insurance companies on your behalf. They will gather evidence and speak with medical professionals to get a clear picture of your case.
We will help you to seek records of your medical history, as well as second opinions from other doctors to prove the incorrect diagnosis. This is called differential diagnosis. Other doctors can be used as expert witnesses.
With one of our experienced medical malpractice attorneys on your side, you can focus on your recovery. The majority of our team of personal injury lawyers are AVVO 10.0 rated (the highest possible rating on the site) based on trial skills, associations, length of practice, awards, and client reviews. With your permission, we will discuss your case with our whole team so you can benefit from the whole team of lawyers.
Most medical malpractice cases result in large sums in damages that cover medical bills, lost wages, and compensation for your emotional suffering. An incorrect diagnosis can lead to a lot of stress and anxiety, and if you are left with any debilitating conditions, then it can seriously impact the way you live your life. Compensation for your emotional suffering, called pain and suffering damages, are highly subjective. But an attorney will ensure that you are properly compensated.
We offer a free consultation so you will know all of your options before committing to anything. When a doctor fails to diagnose you properly, you deserve compensation, and we can help.
Should I Start a Medical Malpractice Claim?
Misdiagnosis is one of the most common medical malpractice cases we see. If your doctor failed you in some way by not listening to you, ignoring your medical history, or failing to take adequate care, then you should hold them liable for your damages.
No matter what happens, your first priority should be your health. Not getting the information you need can have serious implications. If you think you may have been misdiagnosed, it is essential that you seek medical advice.
After prioritizing medical attention, speak to an experienced attorney to see if you have a valid claim under medical malpractice.
At The Law Place, we are leaders in medical malpractice claims, meaning you can focus on your recovery. It is essential we hold medical professionals to high standards and keep them accountable for their actions. And you have the right to fair compensation for your suffering.
Contact us today for a free case evaluation on (941) 444-4444.