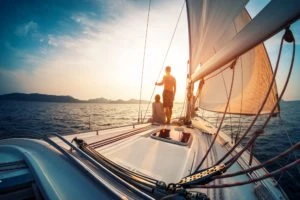 Due to Fort Myers's coastal location, boating is a very popular recreational activity that the people of Florida often partake in, and therefore, boat parties are popular with locals and tourists alike. This has led to high levels of boating under the influence (BUI).
It may be easy to forget that laws apply to operating a boat in the open water, but they do. If you are found to be boating under the influence in the State of Florida, you could face similar charges to that of driving under the influence (DUI). This is because bodies of water can have people enjoying water-based activities such as swimming or water sports, as well as driving boats, and therefore there are laws in place to protect those using the water in Florida.
If you have been charged with boating under the influence in Fort Myers, FL., especially if property damage occurred due to your actions, you will need a good Fort Myers criminal defense lawyer to help you lessen your charges if possible.
The Law Place has over 75 years of experience in multiple practice areas, so contact us today at (941) 444-4444! For a free consultation with a lawyer and to see how they could help you.
What Is a BUI in Fort Myers, Florida?
Florida Statute 327.35 states that if you are guilty of boating under the influence, then you are subject to legal punishment if the person is operating a vessel and their blood alcohol content is above 0.08%, this will usually be checked via a breath test. A vessel encompasses a broad spectrum of water vehicles from barges to jet skis or any other mode of transport on water.
In Fort Myers, Florida, if you are caught by law enforcement manning a vehicle such as a boat with any substance listed in Florida Statute 877.111 or any other controlled substance in such state that your normal faculties were impaired or slower, you will be charged accordingly in relation to the severity of your situation.
It is important to remember that you do not have to be actually caught behind the wheel of the boat at the exact moment you were arrested if there is evidence to prove that, or it is clear that you are responsible for the vessel. As you are responsible for everyone on board and are responsible for commanding the vessel, if you break your duty of care to others using the water, you can be charged under Florida law.
If you are facing BUI charges with property damage in Fort Myers, contact The Law Place for a free case evaluation, a criminal defense attorney can help try to lessen your charges or avoid time spent in jail
Our team of dedicated attorneys fight and win for Floridians.
What Is the Difference Between a DUI and a BUI, Fort Myers, FL?
A DUI and BUI are two different charges but are very similar in criminal penalties and laws. For example, if you are pulled over by officers and your blood alcohol content is over 0.08%, regardless of if you are driving a car or operating a water vessel, you will be considered under the influence.
If you have been convicted before of driving under the influence in the State of Florida and then arrested or charged with a BUI, then you could face harsher penalties, as this will be considered your second offense.
This could result in a misdemeanor charge becoming a felony charge. Our law firm's attorneys aim to prevent this in each case, using defense strategies and evidence to prove your innocence. For free legal advice, contact The Law Place today.
Penalties for Boating Under the Influence
As mentioned above, you do not want a misdemeanor charge escalating to a felony charge as this will mean a heavier conviction and a higher chance of prison time.
The penalties for a BUI will depend on the following factors:
If you have prior convictions for either a DUI or BUI.
The level of your BAC when you were tested.
Whether you caused an accident or injury to another person.
Whether there was property damage as a result of your BUI.
If there was a minor present when you were arrested for your BUI.
Your charge will be categorized into 'degrees' based on the severity. You will receive the following penalties for a BUI in Fort Myers, FL.
First-degree felony – This usually occurs if someone has been seriously injured or killed as a result of your BUI.
Second or third-degree felony – This is a more common charge if you are caught boating under the influence and injure someone. The result could be a fine of up to $5,000 or $10,000 with years of jail time and probation.
If your BUI incident didn't injure anyone but has caused property damage, then you could be facing a first-degree misdemeanor resulting in up to a twelve-month prison sentence with or without probation. Probation is when a judge agrees that you carry out your jail time at a drug rehab facility or under house arrest whilst partaking in community service. You can also receive a fine of up to $1,000.
Although this may not seem like the end of the world, you do not want to have a criminal record as this could cause disruption in your everyday life. For more information on the potential charges you could face and guidance with your case, call The Law Place today.
We're Florida's top litigation team with over 75 years of combined experience
First Offense BUI's in Florida
If it is your first BUI offense and you have never been charged with any other form of DUI, you will receive the lights penalties. However, this can still include a $1,000 fine and potentially jail time of six months.
Florida law states that a judge is obliged to give first-time offenders probation, and this cannot be more than one year. Your water vessel will also be taken from you for 10 days, and you will have to serve mandatory community service.
Although the effects on your life here may seem temporary, you will still need a lawyer from a trusted law firm, such as The Law Place. If you are charged with a BUI in Fort Myers, like anywhere else in Florida, the conviction will permanently be on your criminal record, affecting employment and education opportunities.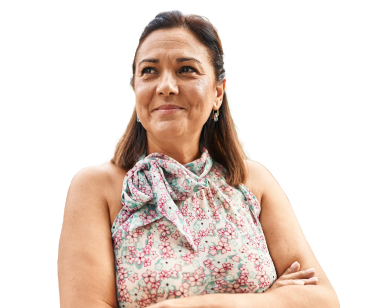 From the initial call to updates on your case status, we are here to get you answers.
Second Offense BUI's in Florida
In Fort Myers, FL., if you are charged for a second conviction, you could face a longer prison sentence of up to 9 months and a fine between $1,000-$2,000. If it is your second offense within 5 years, you will have to undergo a mandatory prison sentence of 10 days, and your vessel will be taken from your use for 30 days rather than 10.
There are also factors that will increase the length of your prison sentence and the amount of money you will pay. They are as follows:
Property damage occurred due to your actions.
Your blood alcohol content was over 0.15%.
A minor was present.
Under these circumstances, you could be facing a fine between $2,000 and $4,000 and a potential prison sentence of 12 months.
Third Offense BUI's in Florida
For third-time offenders of either a DUI or a BUI within 10 years in Fort Myers, FL., there is a high chance you will be convicted of a third-degree felony, resulting in a prison sentence of up to five years, and you will have to serve a minimum of 30 days in prison and a fine of up to $5,000, not ideal consequences for anyone!
No matter how many times you have offended, our attorneys work hard to get you the lightest sentence and fines possible. Call today to find out what we can do for you!
What to Do After a Boating Incident Involving a BUI, Fort Myers, FL?
If an accident has led to your breath test or BUI arrest, there are steps you can take as soon as you are arrested that could help your case.
Take pictures for evidence – If someone is accusing you of property damage, take pictures so that the evidence cannot be tampered with or falsified.
Take details from witnesses – Collecting the contact details of witnesses is important in case you need them to testify or prove something in your defense.
Get a copy of the police report – You are entitled to ask for a copy of the police report. That way, you can check the accuracy of the report and see if there is any misleading or false information present.
Comply with officers – How you handled the arrest will affect how you are perceived in a court in front of a judge. If you comply with officers, this will be in your favor, rather than if you acted aggressively.
Contact an attorney – Before you sign anything or make any statement on your situation, you should contact a criminal defense attorney so that they can tell you the next best legal step to take before you give a comment.
What Can a BUI Lawyer From the Law Place Do for You?
Attorneys from The Law Place have years of practice, so they can help you navigate the legalities of your case. Our law firm can assist you in understanding legal terminology, answer any questions, and, most importantly, explore your defense strategy options.
An attorney from The Law Place will delve deep into the details of your case to come up with the best defense strategy for a successful case. The most common defense strategies in Fort Myers, FL., are:
Questioning whether or not the arresting officer has cause to board your vessel and conduct a breath test.
They can question who was actually in charge of the boat and if the responsibility was on you.
They can question the accuracy of field sobriety tests and breath tests.
A lawyer can also look into the following potential issues with the breath or blood test themselves. They will pay close attention to the accuracy and legitimacy of your BAC test.
The testing equipment was used correctly, and displayed results were reliable.
The testing unit was not faulty and didn't result in false readings.
The equipment used did not have a history of false readings.
Law enforcement officers acted appropriately during the arrest.
The police stop was legal and warranted.
The prosecution has the arguably harder job of proving you were guilty beyond a reasonable doubt. This requires them to provide solid evidence. A versed lawyer from our firm will have the best chance of finding holes in the prosecution's story, and we are, therefore, your best chance for case dismissal or reduced fines.
Lawyers will need as much evidence as possible, so contacting a lawyer as soon as possible is the best course of action so that your lawyer can get to work immediately. You can call our office 24 hours a day, seven days a week.
Contact The Law Place Today!
A BUI charge should not be taken lightly. Although the immediate consequences might seem manageable, the long-term effects of a criminal record are not worth the hassle. Getting behind the wheel of a boat intoxicated from alcohol or illegal drugs is never a good idea.
If you have been charged with boating under the influence and it resulted in property damage in Fort Myers, then you will need legal representation and advice for the best chances of your charges being dropped. Our lawyers are here to help and support you in a non-judgemental, sensitive, and trusting environment.
The Law Place doesn't believe a BUI has to ruin your life. Contact us today for your free consultation. Our phone is available 24 hours a day, seven days a week at (941) 444-4444!