If you have been injured in a motorcycle accident, the last thing you want to deal with is insurance companies, especially when you are trying to focus on your recovery. Fortunately, a qualified motorcycle accident lawyer can take on your case. Not only will this take some of the stress away from you, but you will also give yourself the best shot at a fair settlement.
A motorcycle accident that is minor or serious can totally alter your life, and when all you should have to focus on is your recovery and getting life back on track, making the insurance process feel like a real chore. However, your motorcycle accident case can be handled by an experienced and passionate lawyer and take the weight off of your shoulders. This will also give you and your case the best opportunity to achieve an appropriate settlement that gets you back on track.
For more information about what a lawyer can do for you following a motorcycle accident, call The Law Place for a free consultation. Between them, our personal injury lawyers have over 75 years of combined experience and can help you get the compensation that you deserve. Our telephone number is (888) 915-0806, and our phone lines are open 24 hours a day, 365 days a year.
Should I Speak With the at-Fault Party's Insurance Company?
You should always speak to a motorcycle accident lawyer before speaking to the at-fault party's insurance company. Don't provide them with a verbal or written statement or sign any paperwork.
Insurance companies want to pay you as little as possible. Their experienced agents could even turn up at the motorcycle accident scene or contact you shortly after the accident and convince you to accept an unfair settlement. They do this to take advantage of the fact that you will still be in a state of shock after the accident.
Insurance company representatives will try to convince you that they have your best interests in mind, but this is not the case, and unfortunately, it is usually impossible to renegotiate for more money later on.
Our team of dedicated attorneys fight and win for Floridians.
What Are Some Common Insurance Company Tactics That I Should Look Out for?
It is common practice for insurance companies to offer a much lower settlement than what that victim is actually owed under Florida law. They are highly skilled in the art of securing a settlement that is in their best interest, and the tactics that they use can be hard for most people to spot. Some examples of the ways insurance companies will try to avoid paying a fair settlement to motorcycle accident victims include:
Delay tactics, such as failing to provide speedy determinations for calculations of certain types of personal injury claims.

Recording conversations with the motorcycle accident victim and using their words against them later on.

Obtaining a copy of the victim's medical records, including a full medical history, in order to find a previous medical condition and dismiss a compensation claim.

Avoiding requests for accurate information of insurance coverage.

The use of abrasive or adversarial tactics to intimidate the victim and push them into accepting lower settlement offers.

Not moving the process forward so that the statute of limitations deadline is not met and cannot be taken to trial. In Florida, the statute of limitations for personal injury lawsuits is four years, as per

Florida Statute 95.11

.
A motorcycle accident lawyer knows what behavior to expect from insurance companies, and they can use their skills to ensure that your case is handled fairly and swiftly.
Is Contacting the at-Fault Party's Insurance Company the Right Thing to Do?
It is vital to know that you should not speak on the telephone or contact the at-fault party's insurance company unless you have first consulted a motorcycle accident lawyer. You should also not provide their insurance company with any written or verbal statement or signature on any paperwork.
The reality of insurance companies is that they want to pay as little as possible to their clients who have injury claims. In fact, it is known that agents could arrive at the scene of the accident or at your home soon after the accident and persuade you to accept a lower and unfair settlement. This tactic is deployed to catch you, the victim, off guard whilst you're still in a state of shock and more likely to accept a settlement they show you. If you have accepted their unfair settlement offer, it is sadly near impossible to renegotiate in the future.
We're Florida's top litigation team with over 75 years of combined experience
What Can a Motorcycle Accident Attorney Do for My Case?
A well-practiced accident lawyer can help and support a personal injury victim in many ways when it comes to dealing with insurance companies. This can include:
They can calculate an estimated value for your injury claim by personally investigating your case.

Ensuring that there is a fair offer presented to you and a settlement that is in accordance with the total losses you have suffered, including property damage, medical fees, and

pain and suffering

.

Motorcycle accident lawyers are able to file a lawsuit on your behalf if the insurance company has not offered you a settlement that is fair.

The accident lawyer can help you with the necessary paperwork, handle all phone calls, and take charge of anything else that is important to your case.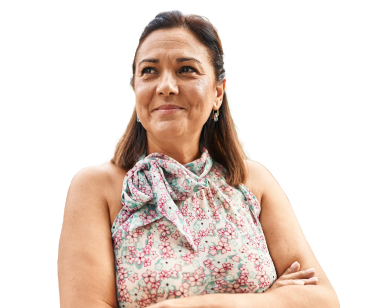 From the initial call to updates on your case status, we are here to get you answers.
Can I Help My Motorcycle Accident Attorney?
In the event of a severe injury in your motorcycle accident, 911 must be called as soon as possible. Ensuring the health and safety of all people involved in the accident is the most important thing to do. The next thought you should have is, "how can I support my claim in the future?" as all information you can gather may help to assemble a stronger case. This may include:
Even if you believe your injuries are minor, seek medical attention.

Any damage to property and the accident scene must be photographed.

The details of any other drivers involved and any witnesses at the scene must be noted down.

Ask for a copy of the police report.

Get in contact with a qualified motorcycle accident attorney.
Gathering all of the information about the accident is the best way to help build a strong personal injury case and protect your rights. Unfortunately, you still must accept that despite any amount of evidence obtained, the insurance companies will always attempt to lessen your case and lower your claim. This is why it is so important to have a passionate lawyer who can fight for your pain and suffering and not leave you struggling with any uncovered expenses.
When Is the Right Time to Contact a Motorcycle Accident Lawyer?
Following an unfortunate motorcycle accident, you should try and find yourself a passionate personal injury lawyer as quickly as possible to start the claims process. This will ensure you are establishing protection for your legal rights and giving yourself the best possible chance at being awarded the financial compensation you deserve for the injuries you have sustained. You can begin to build a strong attorney-client relationship and get started on assembling a solid case. The faster the case is built, though this can take time, the quicker your claim can be filed.
If you suspect you have not sustained any serious injuries as you did not experience any symptoms at the scene of the accident, it is still important to contact a medical professional and find a suitable lawyer to handle your case. It would be wrong to assume your case will be simple and easy based on a lack of symptoms. Serious injuries can have delayed symptoms and leave you needing long-term medical treatment or care, and even unable to work while giving insurance companies an upper hand in your case.
Why Should I Let a Motorcycle Accident Lawyer Handle My Case?
A motorcycle accident leaving you seriously injured or with minor injuries makes it likely that you will have been hospitalized, required surgeries, rehabilitation, and suffered pain and suffering. Therefore, the way you were thinking at the time may have been affected by a concussion, traumatic brain injury, or as a side-effect of the medications you are taking to manage any pain. Furthermore, the Mayo Clinic states that head injuries have the capacity for temporary and even permanent disability. It is, therefore, possible for you to be incapable of dealing with the stress that unfortunately comes with handling insurance companies. Spending time doing so and neglecting recovery or rehabilitation could even disrupt your healing process. This is exactly why It is much more beneficial and safer for you to prioritize recovery, and an accident lawyer will deal with the insurance companies and motorcycle accident claims on your behalf.
For a Free Consultation, Call The Law Place today!
At The Law Place, our injury lawyers can handle the insurance companies for you following a motorcycle accident and help shield you from any tactics used by them. Time is of the essence, so the quicker our law firm gets started on your claims process, the better chance the settlement has to be a rewarding figure.
Call us today at (941) 444-4444 for a free case evaluation. Our phone lines are open to you 24/7.