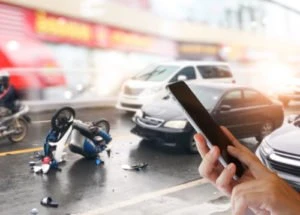 Riding a motorcycle is a favorite pastime of many, especially in the State of Florida, where there is rarely a bad day, and you can enjoy a sunny ride along the coast. However, many more accidents happen on motorcycles than in any other vehicle.
Lack of protection from the lack of security a car provides or even a seat belt can cause serious injuries and even death. It is important to know when and where most motorcycle accidents happen so you can protect yourself from the unnecessary trauma of an unwanted motorcycle accident.
If you or a loved one has suffered an injury in a motorcycle accident, you may be able to seek compensation for medical expenses or property damages related to your accident. Our personal injury attorneys can help you understand what options are available to you and give legal advice for you to consider as you pursue your case.
Contact The Law Place for a free consultation with an attorney to discuss your unique situation and get the compensation you deserve.
Call us today at (941) 444-4444. Phone lines are open 24/7.
Where Do Most Fatal Motorcycle Accidents Happen?
According to the National Highway Traffic Safety Administration (NHTSA), fatalities from a motorcycle accident are 28 times more likely than accidents from any other vehicle. The likelihood of falling onto the road or being thrown from a motorcycle is quite high if hit by another vehicle. Motorcycle riders only have the protection of the gear they wear.
You may think that speeding or reckless driving is the main cause of motorcycle accidents. Although these are often determining factors in these types of accidents, you might be surprised to find out that the majority of motorcycle accidents occur at intersections or as a result of not being seen.
Defensive driving and increasing visibility are key to a safe and accident-free ride. The NHTSA advises using reflective clothing or materials and keeping your headlights or high beams on, even during the day. Always follow traffic laws and signal when turning or changing lanes to make sure you are seen by other vehicles.
Unfortunately, even as a responsible motorist, you cannot always control the actions of other drivers. As most motorcycle collisions are not the fault of the motorcyclist, it is important to be aware of other drivers and protect your body as much as possible.
The National US Library of Medicine lists head trauma, chest or spinal injuries, blood loss, and internal organ damage as some of the most common injuries resulting in fatalities from motorcycle accidents. Wearing a helmet and other protective gear, such as pants, boots, or a leather jacket, is imperative in minimizing your injuries should an accident happen.
Our team of dedicated attorneys fight and win for Floridians.
What Is the Most Common Cause of Motorcycle Accidents?
The most common cause of motorcycle accidents is due to reckless or distracted driving by other motorists. Drivers may be unaware of motorcyclists, follow too closely, or change lanes too quickly. While the driver of the car may recover easily from such actions, it can cause a motorcyclist to lose control, producing devastating consequences.
Some examples of motorcycle accidents caused by passenger vehicles include:
Left-hand turns.
Distracted driving.
Opening doors into another lane.
Changing lanes recklessly.
Braking too quickly.
Failing to yield.
Driving drunk.
Almost half of all collisions involving a motorcycle happen at intersections. Specifically, the cause is left-hand turns when motorcycle riders attempt to pass while other vehicles turn left. It is essential to be aware of your surroundings and remember that other drivers may not see you, especially if there is a blind spot.
Head-on collisions could be especially dangerous, leading to a severe injury or even death, depending on the speed of the other car or cars involved. As a motorcyclist, you should always proceed with caution when entering an intersection.
Other common causes for a motorcycle accident could be outside factors, such as poor road maintenance, debris, or dangerous conditions, although this is less probable than driver errors.
How Likely Are Motorcycle Accidents?
According to the National Safety Council (NSC), accidents involving motorcycles are far more likely than traffic accidents involving other motor vehicles, accounting for around 14 percent of all traffic deaths. Cars, trucks, or vans often violate the right-of-way of motorcyclists due to obstructed views, distracted driving, or the small size of the motorcycle itself.
The probability of accidents involving motorcyclists increases when taking into consideration alcohol impairment, the age of the driver, and of course, skill level. Around 28 percent of fatal motorcycle crashes involve alcohol use, and 36 percent are attributed to riders over 50.
The size of the engine and the experience of the rider are also factors that play a part in safety when it comes to riding a motorcycle. The NSC suggests taking a motorcycle safety course, even if you feel you are experienced. Many older drivers decide to pick up an old hobby and could benefit from a refresher course.
Before hitting the road, motorcyclists should learn the laws in their state, educate themselves on motorcycle safety, and always be on the lookout for other cars or motorcyclists.
We're Florida's top litigation team with over 75 years of combined experience
What State Has the Most Motorcycle Accidents?
It may come as no surprise that the State of Florida has had the highest number of motorcycle accidents in the country for several years. Florida attracts so many motorcycle riders due to its pleasant weather and scenic beauty, which definitely contributes to these numbers. If there are more motorcycle riders, naturally, more motorcycle accidents happen.
In 2018, the Florida Department of Highway Safety and Motor Vehicles (FLHSMV) recorded 9,143 motorcycle crashes, with 531 of them being fatal.
While many states require helmet use by law, this is not the case in Florida. Motorcyclists over 21 with the proper insurance policy are not required to wear head protection. This leads many riders to opt-out of wearing a helmet – a choice that could cost them their lives.
Since many of the fatalities resulting from motorcycle accidents are caused by injuries to the spine, neck, or head, not wearing a helmet significantly increases your chance of death if you are involved in a motorcycle accident. Helmets can lower the risk of traumatic head injuries by almost 70 percent and cut the risk of death in half.
As a responsible motorcyclist, you should always be adequately protected, alert, and sober while on the road.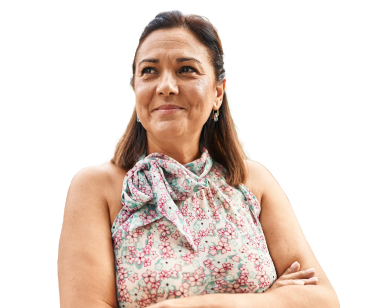 From the initial call to updates on your case status, we are here to get you answers.
Contact The Law Place Today
If you have been involved in a motorcycle-related crash, we can help. Our law firm offers a free consultation where you can speak with a qualified motorcycle accident attorney. You may have legal options that could lead to compensation for any injury you may have sustained as a result.
We are here to help accident victims like you and are dedicated to providing the best legal advice to help you get the compensation that you deserve.
Call The Law Place today to discuss your case at (941) 444-4444. Phone lines are open 24/7.