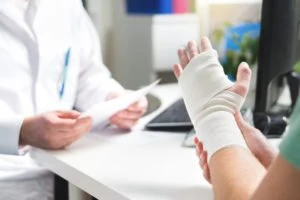 The value of a personal injury case is usually the first thing that our clients want to know. After all, many people want to know that the value of their claim is worth pursuing.
However, it is very difficult to give a straightforward answer as many things affect the value of personal injury claims. For example, how severe were the injuries? How clear is liability? Is an insurance policy involved, and if so, what is its coverage?
That is one of the reasons why we offer a free consultation. We will listen to the specific details of your case and will give you a rough estimate of what your case could be worth, so you can make an informed decision about your next steps.
Our phone lines are always open, so call us now at (941) 444-4444.
Personal Injury Settlement Value
If you are suffering injuries from a car accident, slip, and fall, or something else, you will inevitably be suffering physically, mentally, and financially. A common question posed to personal injury attorneys is 'how much is my personal injury case worth,' unfortunately, there is no simple answer.
Insurance companies often make an estimate for the value of a settlement using formulas that consider the cost of medical bills, property damage, and the cost of previous cases with similarities to yours.
Every case is different, but some important factors should impact the amount you receive, such as the impact on your quality of life and the cost of ongoing medical care and lost earnings.
Insurance companies aim to pay out as little as possible. They will look for ways to limit your settlement. It is, therefore, the job of your attorney to gather evidence and use that evidence to fight for your right to fair compensation. Often the quality of representation can massively impact how much you receive. Therefore, it is important that you do your research and hire attorneys you can trust. We always recommend looking for previous client reviews and asking potential attorneys about their experience in cases similar to yours.
Our team of dedicated attorneys fight and win for Floridians.
Determining the Value of Your Personal Injury Claim
The value of any personal injury claim is dependent on the number of damages and their value. Damages put a financial value on the effects of your personal injury. They include both economic losses such as the cost of medical treatment and emotional suffering such as any anxiety caused by the anxiety.
Economic vs. Non-Economic Damages
Most damages claimed in personal injury cases fit into either economic and non-economic.
Economic damages are designed to compensate for past and future financial losses as a result of the accident. When fighting for compensation, it is essential that the future costs of your injuries are taken into account, including loss of income and ongoing medical care.
Economic damages can include:
Medical bills.
Cost of future medical care such as physiotherapy.
Property damage.
Home adjustments.
Lost wages and loss of future earning potential.
Other financial costs such as taxis to and from appointments, childcare, etc.
Non-economic damages for the pain and suffering you are experiencing following your accident should also be accounted for in your settlement. They can often be more challenging to calculate, and an insurance company will look to minimize the amount that you receive. However, an attorney will make sure that you are not taken advantage of and that your pain and suffering are properly compensated for.
Non-economic damages include:
Emotional distress.
Physical pain.
Loss of enjoyment in life.
An inability to continue with activities that you once enjoyed.
Punitive Damages
The other type of damages that you may be able to claim are punitive damages. However, these are not always awarded. Punitive damages are only given in court by a judge and are designed to punish the defendant for their wrongdoing rather than compensate the victim.
Most personal injury cases end in a settlement and do not make it to court. The court process is costly and lengthy. Therefore, it is often beneficial to settle outside of court. However, an attorney will prepare to go to court so that if a settlement cannot be reached, they will be ready.
How Types of Damages Affect the Value of Your Personal Injury Claim
Here is a further breakdown of how common damages affect the value of your personal injury claim.
Medical Bills
All of your medical treatment should be compensated for, even if you did not pay for them directly when you were treated. It can include things like therapy and nursing care in your home. If your injuries require ongoing treatment, then you should also get an estimate for your future medical expenses.
Property Damage or Loss
If you lost or damaged any personal property in the accident, then your damages should also cover any repairs or replacements. In a car accident case, it is common to receive payment for damage to your car. However, in other types of personal injury cases, such as a slip and fall, other personal items could have been damaged, such as clothing or a phone.
Lost Income
Your personal injury case may have also caused you to miss work, resulting in lost wages. Your damages should include both lost wages and future lost wages, depending on how long you will take to recover. Another consideration is lost earning capacity, if for example, you worked in a job that was physically demanding and you will no longer be able to perform the same tasks, you should be compensated for this. This could also include the cost of re-training in something new.
Out-of-Pocket Expenses
You should keep a thorough record of any out-of-pocket expenses as a result of the accident, such as cost of medication, cost of transport, the need to hire a maid or childcare, if you are left unable to perform those tasks.
Pain and Suffering
Pain and suffering refer to the physical discomfort and emotional distress that can be compensated for as non-economic damages. It includes discomfort, inconvenience, and emotional trauma.
Pain and suffering damages are highly subjective. It is important that you are represented by an experienced attorney who can maximize the amount you receive.
These types of damages are calculated differently depending on your case. Typically the more long-lasting and serious a physical injury, the higher the pain and suffering.
Often pain and suffering damages are calculated by taking into account the cost of your medical treatment and multiplying that by a number depending on the severity of your injuries. If you have life-long injuries, then this number could be as high as 5.
An attorney will make sure that your pain and suffering damages take into account things like:
Emotional distress could include PTSD, anxiety, insomnia, or depression as a result of the accident.
Loss of enjoyment, including your ability to participate in lifestyle activities you once enjoyed, such as sports or playing with your children.
Loss of Consortium
Loss of consortium damages is designed to compensate you for the effect your injuries have had on your close relationships, such as your spouse. For example, if you can no longer maintain a sexual relationship, then this should be compensated for.
We're Florida's top litigation team with over 75 years of combined experience
Statute of Limitations
The statute of limitations sets a limit on how much time can pass after an accident for you to make a claim.
In Florida, personal injury victims have four years from the date of the accident to make a claim. If you fail to make a claim in that time, then you will not be able to receive any compensation, as per Florida Statute 95.11.
Although four years may sound like a long time, we recommend that you start the process as quickly as possible. The sooner after your accident you secure representation, the stronger the evidence will be in your case and the easier it will be to maximize compensation.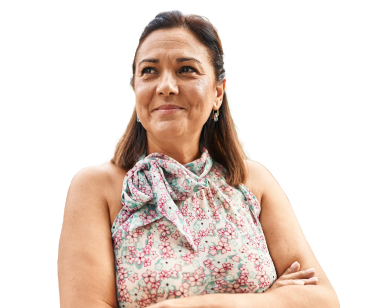 From the initial call to updates on your case status, we are here to get you answers.
What Is Comparative Negligence, and How Could It Affect the Value of My Claim?
In accordance with Florida Statute 768.81, Florida operates under a pure comparative faulty system, which means that you can make a claim, even if you were partially at fault for the accident.
For example, if you were injured in a car accident, and the other driving was driving under the influence, but you were speeding, then you could be found 20% at fault for the accident. In this scenario, your damages will be reduced by 20% – the amount that you were considered to be at fault.
If you did contribute to the accident, then the other party may look for ways to maximize the percentage to which you are found to be at fault. An attorney will do everything possible to reduce your liability.
What Can a Personal Injury Lawyer Do for My Personal Injury Claim?
The best way to maximize the compensation you receive is to hire an experienced attorney. An attorney will gather as much evidence as possible such as medical records, photographic evidence, witness statements, and more. If necessary, they will also seek help from professionals such as accident reconstruction specialists.
We understand how stressful dealing with the Florida law system can be. If we believe that you have a valid claim and you agree to representation, we will get straight to work. We will deal with paperwork, contracts, insurance companies, and legal documentation, so you don't have to. With our in-depth knowledge and over 75 years of combined experience in Florida law, we will do everything possible to maximize the value of damages you receive.
We will calculate how much we believe your case is worth, and we will work with you to fight for a fair settlement. Most personal injury cases settle outside of court, but if your case does go to court, then we will be prepared to face a judge or jury.
But what really sets us apart is that when you agree to representation from us, not only do you receive an attorney who is dedicated to your case, with your permission, your attorney will also share the details of your case with our whole team. This means that your case can benefit from all our combined knowledge. You basically receive a team of lawyers for the price of one!
What Will a Lawyer Cost Me?
We work on a contingency basis, which means our fee is deducted from your eventual settlement when you are successful. If your claim is unsuccessful, then we will not take anything.
All our costs are upfront. Nothing is hidden from you, so you will never end up with a surprise bill from us. Our contingency work is monitored by The State Bar Association.
In the vast majority of cases, even when you take away attorney fees, personal injury victims who have legal representation end up with a higher amount in compensation. Often, insurance companies will offer a larger settlement simply because you have representation, and they know that they cannot get away with a low offer.
Contact The Law Place Today
At The Law Place, most of our attorneys have a 10.0 rating from AVVO, which is the highest possible rating. They have achieved this because of years in service, client reviews, awards, and more. When you speak to us, you know your case is in safe hands.
Call our law office today at (941) 444-4444 for a free consultation with an experienced attorney.