On average, six million car accidents happen every year in the United States. Around one in three results in personal injuries, which can be severe. But regardless of how serious you think the accident is, knowing the right steps to take at the scene can make all the difference.
If the accident was not your fault, then you could be entitled to financial compensation for any damages. However, to be successful with your claim, you need to gather the right evidence.
You should also consult with your personal injury lawyer. The Law Place is comprised of established Florida attorneys who are always pursuing compensation for their clients. Contact us today on 941-444-4444.
Besides contacting The Law Place following an accident, the best thing you can do is be prepared at the scene of an accident and know what steps to take. This will help to protect you legally and get the compensation that you deserve.
How to Prepare
You may be reading this article following an accident, which is a good thing to do. However, preparing yourself beforehand will ensure that you know what to do if you are involved in a crash.
Our team of dedicated attorneys fight and win for Floridians.
Keep the Right Documents in Your Car
In the event of a car accident, the police may expect you to be able to present certain documents, which they may then want to exchange with the other driver. They include:
Car registration.
Drivers license.
Proof of insurance for your vehicle.
It's also a good idea to keep a phone number for your insurance company and any vital medical information or medication in your vehicle, just in case. You can read about license requirements on the Florida Highway Safety and Motor Vehicles (FHSMV) website.
Carry Recording Supplies
Any evidence you can gather about what occurred is helpful. A phone which allows you to take photos and videos is best. Or you can use a camera and a pen and paper to write down any crucial details.
We're Florida's top litigation team with over 75 years of combined experience
Equip Your Car With Emergency Tools
You are not required to carry emergency tools. However, they can be beneficial at the scene of an accident. They might include:
Flares.
Emergency signs.
Orange cones.
Torch.
High-viz.
Making sure your car has working hazard lights.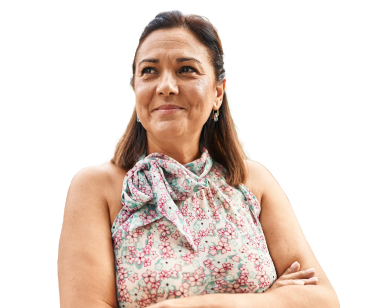 From the initial call to updates on your case status, we are here to get you answers.
Ensure That Your Insurance Company Provide Sufficient Coverage
Florida state law requires you to have a minimum amount of car insurance. Failure to have adequate insurance could result in monetary fines or even jail time. Florida is a no-fault state, which means that your insurance company must pay your injury claims, up to a specified limit, regardless of whether the accident was your fault.
The minimum car insurance requirement in Florida is:
$20,000 bodily injury for all persons per accident.
$10,000 bodily injury per person per accident.
$10,000 personal injury protection.
$10,000 property damage liability.
What Steps Should Be Taken at the Scene of an Accident?
If you are involved in a car accident, then here are the steps you should take at the scene. Whatever happens, make sure that you stop at the scene, handle any injuries, call the police, and gather as much information as possible.
Stop
As soon as the accident happens, you should stop and pull over somewhere safe, out of the way of other traffic. If you are unable to stay somewhere safe, then you should put your hazard lights on.
If you are involved in the accident, then it is a legal requirement to stop.
Assist the Injured (if needed)
You are also legally required to help anyone who has been injured at the scene. Firstly, check if you are hurt, and then check on your passengers, and then the people in the other car. Call 911 for emergency attention if necessary.
Call the Police
In most situations, you should also make sure that you call 911 to report the car accident to the police. If you were unable to call the police for whatever reason, then you should report it as soon as you can so that a police report can be made.
In Florida, you are not required to report a minor accident, but you probably should as it may help you with your insurance company claim or lawsuit.
However, you are legally required to report the accident if one or more of the following apply:
The accident involved an injury or death.
A driver was under the influence.
A driver fled the scene.
One or more vehicles required a tow truck.
The accident involved a commercial motor vehicle.
If the police are not called to the scene, then according to Florida State Statute 316.066, you must report the accident within ten days.
Exchange Information
You should always make sure that you exchange information with the other driver. As a minimum, you should make a note of their license plate and contact information. If police are involved, then they will also do this; however, you should gather some information yourself, including:
Full name.
Contact information, including their phone number and address.
License plate number.
Make, model, and color of the vehicle.
Driver license number.
Insurance information, including the company name and policy number.
Give Facts and Don't Admit Fault
Always be mindful of what you say following an accident. The other driver or a police officer may ask you questions about the accident. Anything you say could be put into a police report. Answer honestly, but don't say anything you're not sure of yet.
For example, if someone asks if you are injured, say that you're 'not sure' instead of 'no.' Sometimes it can be hard to think clearly immediately after an accident, and you might come away and realize that you are hurt.
The other driver's insurance company may also phone you, don't admit any fault, or say that you feel ok. You should also avoid signing any documents. Always speak to a car accident lawyer first.
Take photographs
Take pictures of the scene of the accident, any evidence you have could help you to claim on your insurance and secure compensation. You should take pictures of:
All vehicles involved in the accident.
The entire scene of the accident.
Your injuries.
Anything else which could be relevant to the incident such as a road sign or skid marks.
Talk to a Car Accident Lawyer
Speak to a car accident lawyer soon after the incident. They will help you to examine your case and help you create a plan of action. You need to speak to your car insurance company whether or not you were at fault. A lawyer can talk to your insurance company on your behalf and help you with your claim. They will also help you to claim full compensation to cover any damages to both your vehicle and health.
Talk to the Law Place for Free Today
With over 75 years of combined experience, The Law Place has handled cases in almost every Florida County. Contact us today on 941-444-4444 for a free, no-obligation review of your case. Our attorneys are always on-call day and night, so we can be there for you when you need us.