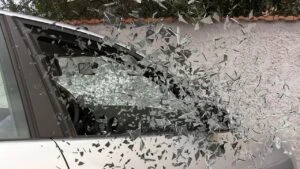 Anyone who is involved in a car accident is likely to experience stress and panic, but it is important to take a deep breath and think about the logical things to do. If you choose to file a personal injury claim, you will need to prove negligence by providing quality evidence, and this evidence will need to be gathered straight away.
At The Law Place in Florida, we have some of the most experienced personal injury lawyers in the state. We will collate your evidence to make a successful case for compensation on your behalf. After you have done your bit, we can take over and handle the insurance companies, collect further evidence, and be there to provide advice and support when you need it.
For more information in a free, no-obligation consultation, call us today at (941) 444-4444. Our phone lines are open 24/7.
Step 1 – Be Prepared
A car accident can occur at any time, and there are some simple things you can do to prepare yourself:
Always keep your registration and insurance information in your car, where you can easily find it. This is useful in the event of an accident and if you are stopped by a police officer.
Keep a pen and some paper in the glovebox.
If you have a spare, keep a phone charger or battery-pack in your car for if your battery is low. Your phone is a critical tool in the event of an accident.
Make sure you have the appropriate amount of auto insurance coverage.
Step 2 – Stop at the Scene of the Accident
If you are involved in a road accident, you should stop at the scene immediately. According to Florida Statute 316.061, all drivers are required by law to stop at the scene to render aid and give information to attending officers.
If it is not safe to stop directly at the accident scenes, stop somewhere close by, out of the flow of traffic, and where first responders can access you if they need to. Turn on your emergency/hazard lights to warn others of your presence.
Even if you crash into an unattended car or someone's property, such as a mailbox, you should remain at the scene or leave a note with your contact information.
Step 3 – Check for Injuries
Once all those involved out of the way and in a safe spot, it is time to check on your condition, the condition of your passengers, and the passengers of any other vehicles. It is crucial that you do this as soon as you can away in case anybody is in need of emergency medical aid. If anyone is complaining of neck or back pain, you should prevent them from moving and take advice from medical professionals over the phone.
Step 4 – Report the Accident to the Police
Any accident should be reported to local or state law enforcement, so you should call the police no matter what the circumstances are. In Florida, you can dial *FHP (*347) to contact the Florida Highway Patrol. However, if the accident is serious, call the police at 911 and tell them:
The location of you and your vehicle.
Your full name.
If anyone is injured.
Police may not come to the scene of an accident if it is not serious, but you should report it anyway. You can then file an incident report at your nearest police department or on their website. This report will help with a personal injury lawsuit if you choose to pursue one. When the police arrive, take the attending officers' names, badge numbers, and ask where you can get a copy of their police report.
It is important that you fully cooperate with the attending officers and answer any questions, but do not admit fault to them or any other parties.
Step 5 – Gather Information From Anyone Involved in the Accident
The more evidence and information you can gather, the better. It's the most beneficial thing you can do to substantiate your claim.
You should proceed to collect the following information:
Driver information – Ask the other driver(s) for their full name, current address, and contact number.
Vehicle information – Ask the driver for their license plate number and registration details. Write down the make and model of the car. If it is a commercial vehicle, take a note of the business name.
Insurance information – Take insurance information, including policy number, and take a photo of their insurance card if possible.
Witnesses' information – Ask any witnesses for their name and contact information so they can be contacted later on.
Location – Make notes of any information on the location of where the accident took place, for example, the direction each driver was heading. The time, date, and weather conditions at the time of the accident could also be helpful.
Traffic Conditions – Make a note of the traffic conditions and any road signs or markings, as well as anything else that could be relevant.
Damage – Write down any details of damage and injury, even if they seem minor.
If you are unable to collect information from another driver after being injured in an accident, for example, because you have been taken to hospital, ask a trusted friend or family member to come and gather it for you as soon as possible.
Step 6 – Photographic Evidence
Photographs of the scene of an accident are crucial if you choose to pursue a claim. These days, it is easier than ever to take photos at the scene of an automobile accident because most of us have a cell phone with a camera. If you don't have one, ask a passer-by or a witness if you can borrow theirs.
If you take pictures at the scene, you can preserve vital evidence. Conditions change quickly, and accidents are cleaned up as soon as possible. Take photos of:
Every car involved in the accident before they are driven or towed away.
The road and the scene around the accident, such as any tire marks, dangerous hazards, and other conditions that may be relevant.
Any debris that is scattered on the road. The way that items and parts fall off a car can tell accident reconstruction experts a lot about an accident.
Step 7 – Evaluate Your Surroundings
It might be useful to look around to see if there are any cameras nearby that may have recorded the accident. This could be traffic cameras or security cameras at nearby businesses. Video evidence can be vital in proving a claim.
You should also take notice of anything out of the ordinary. For example, is the driver acting suspiciously? Can you see any alcohol containers or drug paraphernalia in their car?
Step 8 – Contact Your Insurance Company and Accident Attorney
Once you and everyone else involved in the accident is safe and you have collected the necessary information, you can let your insurance company know what has happened and seek legal advice.
An experienced auto accident attorney from The Law Place can support you and can act as an advocate in many capacities. They can thoroughly investigate the scene of the accident, contact any necessary witnesses, and file a claim on your behalf. An attorney can ensure that if someone else is liable for your injuries, you are awarded the compensation that you deserve.
Call The Law Place Today
The experienced car accident attorneys at our law firm can support you from the very beginning to the very end of your personal injury case, assisting you every step of the way. Our attorneys work as a team so that you can benefit from their combined knowledge and experience.
If you have been injured in a car accident, call us today at (941) 444-4444 to schedule your free consultation. Our phone lines are open 24/7.