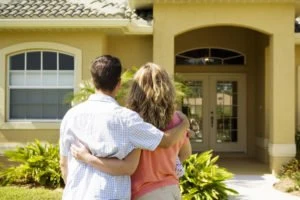 In the State of Florida, laws and regulations are set out in order to ensure the safety of those inside a property owner's premises. Not adhering to these regulations can lead to serious consequences, including serious bodily injury and damaged property. Most property owners follow the strict regulations established by Florida law. However, some do not.
If you have been involved in an accident on someone else's property that wasn't your fault, contact The Law Place today. When an individual enters a property, they expect the property's owner to prioritize the health and safety of visitors, but this isn't always the case, and accidents do occur. By hiring legal representation, you could receive compensation for the damages you have sustained as a result of your accident.
At The Law Place, we have over 75 years of combined experience dealing with personal injury cases across multiple practice areas, so you can rest assured knowing that your legal representatives know what they're doing when it comes to navigating the Florida legal system. Call our law firm today at (941) 444-4444 to schedule a free consultation with an experienced personal injury lawyer.
Florida Fire Prevention Code
In Florida, regulations have been set out in order to prevent the likelihood of a fire occurring, as per Florida Statute 633.208. The National Fire Protection Association (NFPA) ensure compliance with the following regulations:
Fire extinguishers –

Fire extinguishers must be readily available throughout a building. Instruction labels must be forward-facing in order to make it easier for people to read before use. Inspections must be carried out once a month by the property owner, and a supervised inspection must be done annually.

Fire alarm systems –

Buildings are required to be installed with a working fire alarm system, which must be checked annually by a licensed inspector. People on the premises must be informed when these tests will occur before the required inspections can take place.

Emergency exits with lights –

Emergency exits must be well lit, and electrical systems must be inspected monthly as well as annually. Emergency exit lights must be lit even in the event of a power outage.
Our team of dedicated attorneys fight and win for Floridians.
Do Commercial Business Owners Have to Meet Certain Safety Standards?
As is the case with any property owner, commercial business owners must follow strict safety regulations and building code requirements. Commercial buildings including supermarkets and hotels are used by a large number of people on a daily basis so following these standards is extremely important. Rules and regulations that must be adhered to in a commercial building include:
Doors

– Fire doors must adhere to fire safety standards in order to prevent the spread of fire and smoke throughout the building.

Aisles –

Aisles must be free from obstructions to prevent falls. For example, supermarket aisles must be continually checked to ensure that stock has not fallen into the aisle, which could cause an accident.

Windows –

Broken

windows must be fixed immediately to prevent injuries from broken glass.

Floors –

Floors should be kept clean and tidy and free from spillages. Spilled liquids can lead to slip and falls cases.

Staircases

– Stairways must be well lit, have access to handrails and comply with regulations regarding size, height, and weight.
Commercial business owners must own the required permits, pay permit fees and adhere to the Florida building codes and safety regulations in order for the buildings to meet safety standards.
Regulations That Landlords Must Follow
Under Florida Statute 83.51, landlords must follow building codes and safety regulations for the safety of their private buildings and tenants. Landlords can carry out the following protocols in order to ensure the safety of their tenants:
The building's structure is secure and insulated.

The landlord has the required building permits and obeys the Florida statutes that establish safety regulations.

Infestations, including insects and other vermin, are dealt with quickly and efficiently.

Locks are secure, and alarm systems are installed on the property.

Plumbing, hot water, and heating systems have been installed and are functional.

Smoke and carbon monoxide detectors are installed and inspected regularly.
Landlords are expected to carry out continual inspections of their property and deal with concerns made by tenants in order to ensure their health and safety. Failing to do this can put the well-being of tenants in jeopardy.
We're Florida's top litigation team with over 75 years of combined experience
What to Do If a Property Owners Fails to Follow Safety Regulations
When property owners fail to adhere to the safety standards set out by the law, the well-being and safety of those visiting the premises are put at risk. If you or a loved one has been failed by the owner of a property who does not follow safety regulations, we highly recommend seeking legal representation.
At The Law Place, our team of professional attorneys will fight to get the compensation that you deserve for your suffering. We offer a free consultation service so you can discuss your case in-depth with one of our top lawyers. After your case evaluation, an attorney will determine if you have a strong case and how much you may be owed in compensation.
Our phone lines are always open, so you can call our law office whenever it suits you best. Contact us today at (941) 444-4444 to schedule your free consultation with a top accident attorney.