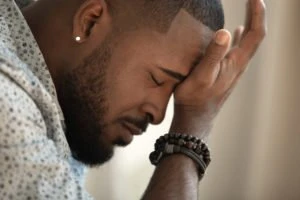 A case that involves pain and suffering can cause mental anguish, physical injuries, and confusion on how to quantify the victim's state due to a car accident. Unfortunately, having accurate knowledge of what is classed as pain and suffering is a vital part of your case when trying to push a claim. This is exactly why you should trust the experience of a lawyer who can take the weight of your case and support you through the legal process to ensure you receive the full settlement you're entitled to.
After an accident, people hope the cost of medical treatment, lost earnings, and damages to property can be made up for by their insurance company. However, this financial compensation normally falls short when accounting for all expenses related to your accident. This is why it is very important that you file a claim with legal assistance. To ensure your claim has the best chance of success whilst you give yourself the best chance of recovery, you should hire a passionate lawyer.
Please contact The Law Place today and get your case started with a free case evaluation with one of our auto accident attorneys. Our phone lines are available 24/7, 365 days of the year, at (941) 444-4444.
How Do I Define Pain and Suffering in Florida Law?
Pain and suffering are defined by The Legal Information Institute as the emotional pain or physical pain which are caused by an individual's injuries. Not only in this case but also extending to relatives and loved ones, which is certainly true if it is a wrongful death case.
As the injury victim, you can claim damages related to pain and suffering against the negligent party. However, it must be clear that the defendant's negligence must have directly caused the incident that resulted in your pain and suffering. Financial compensation will only cover the non-financial costs of your injuries. This includes constant physical pain, severe mental pain, and emotional pain. Economic damages such as damage to property and medical fees may be claimed in addition to the financial compensation you receive.
There are two categories lawyers use to claim for pain and suffering compensation:
Physical anguish -The physical distress that may be experienced after an accident, such as a broken arm or restricted mobility.
Mental anguish -The non-physical pain that you may, unfortunately, sustain, including depression and anxiety.
What Is Florida's No-Fault Law?
Pain and suffering can only be claimed by those with genuine physical or mental damages. An insurance provider will cover the incident to their maximum policy limit. Florida's No-Fault law is found under the Florida Statute 627.730.
Florida Statute 627.7407 states that all drivers must be covered by some level of car insurance, which also includes PIP (personal injury protection) in the policy. This means that the majority of your medical fees related to the car accident should be covered. Any personal injury claim you wish to put forward will have to be placed through your insurance provider, regardless of where the fault lies for the accident.
Having stated this, if in the case of a serious injury has been suffered, a pursuit of pain and suffering damages can be undertaken in a civil court. However, the minimum legal threshold for a serious injury must be met.
What Is Florida's Legal Threshold for a Serious Injury?
Florida Statute 627.737 states that to meet the legal threshold, you must meet a set of requirements to claim for pain and suffering damages:
Significant loss of the body's regular function.
A permanent state of injury.
Significant or permanent scarring or disfigurement of the body.
Death or endangerment of victim's life.
To pursue this claim, a doctor's record will be needed, as well as all prescription receipts and a medical professional's own testimony stating the seriousness of the injuries sustained.
Will an Insurance Company Payout for Pain and Suffering?
In most cases, the at-fault parties' insurer can be claimed against for such damages. In the event of a serious injury in a car accident, negotiations can be carried out with insurance providers for pain and suffering damages. Though it is worth remembering, insurance companies usually attempt to minimize the value of the claim of the injured party. This is why it is important to get an experienced personal injury lawyer to give your case the best chance.
It is true that despite it being a requirement, not all drivers on the road have insurance. This then makes any accident involving such a person more difficult and complex. The laws in Florida, unfortunately, make it very difficult for claims involving pain and suffering against an individual's income. Sadly, if someone involved in your car accident is an uninsured driver, there's a chance you won't be able to make a claim for pain and suffering.
How to Get the Best Possible Settlement for Pain and Suffering
A key starting point to build your personal injury case is to gather evidence of pain and suffering, which can be used against an at-fault party's insurer. This will allow your lawyer to investigate the facts and sort evidence on your behalf, though it is important that you, the victim, have gathered the following types of evidence:
Medical fees.
Medical records.
Medical professional's testimony.
Statements from family members and friends who witnessed your pain and suffering.
Witness statements and their brief information.
Forms for income tax.
Images displaying your injuries.
Photos of the accident scene.
Personal journals of your experiences starting from the accident.
If such evidence is shown to the court in document form, your capability to claim for such damages will significantly increase.
How Is Pain and Suffering Calculated?
Knowing what qualifies as pain and suffering and then calculating it is very difficult to do. Insurance providers and lawyers use a variety of ways to decide how to certify potential payouts, even using high-tech computer systems to achieve this. However, you should not believe that online calculators are 100% accurate.
There are two main methods used by attorneys, which are the multiplier and per diem methods. However, an insurance company may steer clear of such methods for monetary reasons when deciding which arguments to use in court.
The Multiplier Method
The financial cost of your accident will be multiplied by using a scale of 1 to 5, depending on how high your suffering is. Your financial damages will be multiplied by the number on this scale that best describes the pain and suffering you have suffered as a result of the accident.
This method is seen as useful to attorneys for calculating remuneration for non-physical distress. Post-traumatic stress disorder, anxiety, and depression are a challenge to put an economic figure to, though an experienced lawyer will be capable of arguing for remuneration.
The insurance company will attempt to minimize the value of the final figure that your lawyer has made after calculating pain and suffering. But, this method is still popular and useful in creating a ballpark figure. Knowing an estimated figure is what allows you to begin conversing with insurers.
The Per Diem Method
The per diem or "per day" method allows you to obtain a figure for your damages based on a daily remuneration. Meaning a financial figure has been placed on each day of pain and suffering. On top of this, medical fees, loss of earnings, or other financial losses are multiplied by the length of days that pain and suffering have taken place since the accident.
For example, if you were to lose $200 per day due to a loss of income following the accident, your personal injury lawyer would then multiply the amount by the number of days missed working.
Other Methods
The multiplier and per diem methods usually cause insurance companies to pay out a figure that is too high for their liking. This is why they will often resort to using an alternative method for calculation.
Insurance providers may opt for an algorithm to determine the victim's damages, using previous settlements as a guide for this payout. This means that if someone suffered a similar injury to yours, they will review their amount and likely offer you the same figure. However, this method overlooks the individuality of each case and its circumstances.
Is There a Limit to How Much Your Personal Injury Settlement Can Be?
Each case is different in terms of its strength, but there is usually no limit to the possible value of a pain and suffering claim. However, there is, in fact, a limit to personal injury cases that have been put to the state or local government. According to Florida Statute 768.28, the maximum claim for pain and suffering permitted against government bodies in the state of Florida is $200,000.
Get in Contact With Our Experienced Team of Personal Injury Lawyers Today!
Have you had the misfortune of sustaining a serious injury due to a car accident that was not your fault? Have you had physical, mental, or emotional trauma due to the accident you were involved in?
You cannot rely on insurance to get you the justice and settlement you deserve. The Law Place is able to boast an exceptional team of car accident attorneys with over 75 years of combined law experience, making them a perfect fit for your case. We also offer a free legal consultation to all clients, so you know all of the options available to you and how to move forward with your personal injury case.
Please feel free to arrange your free legal consultation with one of our attorneys today!
Call The Law Place at (941) 444-4444.