If you have been injured as a result of a motorcycle accident and are looking to make a personal injury claim, you are probably wondering how legal fees work and what percentage motorcycle accident lawyers take of your final settlement amount if they win your case. This will be different for each law firm, but here at The Law Place, we operate all of our personal injury and accident cases on a contingency basis. This means that your legal process will be on a no-win-no-fee basis.
Undertaking a no-win-no-fee motorcycle accident case with The Law Place could not be easier. Our team of personal injury lawyers have a combined 75 years of experience and are available for a free consultation and case evaluation to speak about your specific case at no obligation. Your personal information will be protected by the attorney-client relationship, and our lines are always open.
Find yourself a passionate lawyer with The Law Place today by calling us on (941) 444-4444!
How Do No-Win-No-Fee Contingency Cases With Our Law Firm Work?
An unfortunate amount of people believe that every law firm will take upfront legal fees in order to assist with motorcycle accident claims. As such, many people do not recruit a motorcycle accident lawyer to help maximize their potential settlement amount.
Here at The Law Place, our motorcycle accident lawyers work all personal injury cases on a contingency basis. This means that your case will be entirely no-win-no-fee, so unsuccessful cases cost nothing, and even the legal fees for successful cases are only ever subtracted from your final settlement once you win your case.
We wholeheartedly believe that nobody suffering from injuries or complications after any kind of auto accident should have to take financial risks to achieve the compensation they deserve. That is why we are committed to no upfront costs, hidden fees, or nasty surprises – and also why all of our contingency cases are monitored by The State Bar Association.
Our team of dedicated attorneys fight and win for Floridians.
What Portion of the Final Motorcycle Accident Settlement Will Lawyers Take Under a Contingency Agreement?
Lawyers who work on a contingency basis will not take a flat fee for the case or any other fees upfront. Instead, they will take a contingency fee, which usually works as a percentage of the settlement awarded to the accident victim. This fee is only ever subtracted, along with all other fees, once the claimant has been successful in their claim.
There are several factors that determine when lawyers take what percentage of the settlement for motorcycle accident cases. These usually depend on how the personal injury case is settled.
Personal Injury Cases That Are Settled Before the Lawsuit Is Answered
If your motorcycle accident lawyer can help you to settle your case before the defendant answers the lawsuit, then they are usually entitled to take up to around 33% of your final settlement amount if your settlement is up to the value of one million dollars.
This is different when the motorcycle accident claim pays out between one million and two million dollars. In these cases, your personal injury lawyer may be able to take a larger percentage. If your motorcycle accident claim settlement exceeds two million, most personal injury lawyers are then entitled to claim a further fee on top of the previous brackets.
Every claim is different, and these amounts can vary on a case-by-case basis. Call now to find out exactly how much your legal fees could be.
We're Florida's top litigation team with over 75 years of combined experience
Personal Injury Cases That Make It to Trial
Contingency fees work differently if your motorcycle accident attorney has to take the case to trial.
In this case, your motorcycle accident lawyer may be entitled to take an amount of up to around 40% of the settlement in contingency fees for cases that payout up to one million dollars.
The same incremental fee structure as above is true for cases that pay out between one and two million dollars and cases that pay out more than two million dollars.
As above, both of these are not set in stone, and the amounts will vary depending on the specific case. For the best idea of what your legal fees will look like, get in touch today for a free consultation and case evaluation.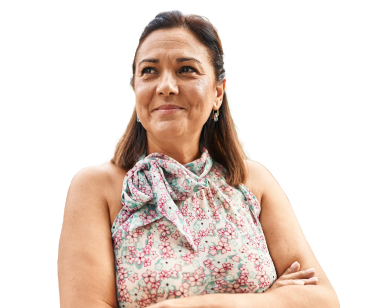 From the initial call to updates on your case status, we are here to get you answers.
What Happens in Personal Injury Cases Where the Case Is Appealed?
Again, the final percentage taken by motorcycle accident lawyers is different if the defendant appeals the case.
In this case, many motorcycle accident lawyers may charge up to an additional 5% contingency fee on the final settlement sum. Once again, this will be on a case-by-case basis.
Are Other Expenses Counted on Top of a Contingency Fee?
Not every court case is easy to win, and some will require additional costs. You will have to pay fees for these additional costs, but as long as your case is being undertaken on a contingency fee basis, you will only pay for them after you have won your settlement.
Other expenses involved in claiming compensation for motorcycle accidents include:
The cost of the time of expert witnesses.

Fees related to filing and acquiring official documents.

The cost of research and evidence collection. This can sometimes include the cost of a personal investigator employed to track down hard-to-find evidence or witness statements.

Court and court reporter fees.

The cost deposition.

The travel costs for your motorcycle accident lawyer.

The cost of acquisition for police reports and medical records.

The cost of mediation.

The cost of expert motor vehicle accident recreation teams.
Obviously, not all of these expenses will apply to every case. Once your case has concluded, and your final settlement has been reached, your motorcycle accident lawyer will contact you with an itemized bill of the expenses of conducting your case, so you will know exactly what you are paying for.
All of our personal injury lawyers work their hardest to minimize costs while maximizing your potential settlement, but some costs are unavoidable if accident victims want to achieve a fair settlement.
Why Is Seeking the Assistance of an Experienced Lawyer Working for a Contingency Fee Agreement in Your Best Interests?
If looking at the previous details of your potential contingency fee arrangement has put you off seeking the assistance of a motorcycle accident lawyer, you should consider all of the minute complexities and details involved in winning a personal injury lawsuit.
A lawyer can help you with every stage of your legal journey, from providing legal advice to dealing with your insurance company and ensuring you do not get tripped up by the complexities of Florida law. If you want any chance of maximizing your compensation, you will need the assistance of a motorcycle accident lawyer.
Your accident lawyer will assist you in the following ways:
By ensuring that you interact with your insurance company in a way that does not damage your claim amount.

By helping to collect and collate all relevant evidence.

By helping to build and prepare you the strongest case possible.

By using their trial skills to demonstrate that the negligent party was at fault.

By helping to negotiate your settlement amount with insurance companies, which are notorious for lowballing unrepresented policyholders.

By handling all the complexities of paperwork and red tape under Florida personal injury law.
To find out how an attorney from our law firm will help with your specific case, call us today for a free case evaluation and no-obligation legal advice.
During your free review, an attorney will be able to tell you how we will handle your case, what level of court award you could be looking at, and what sets us apart from other law firms.
What Different Types of Damages Are Available After a Motorcycle Accident?
Your accident lawyer will work to achieve compensation after your motorcycle accident, which is split into different types of damages depending on the consequences you experienced.
Generally speaking, these damages will scale in value with the severity of the consequences you suffered. For example, you can expect to be paid more for serious injuries than minor ones.
The most common damage types after a motorcycle accident include:
Medical expenses

– Medical fees are a common cause of bankruptcy in America, especially after receiving severe injuries. Your lawyer will be able to work to recover the cost of your medical bills. All you need to do is keep copies of the bills themselves.

Property damage

– The value of your destroyed property and valuables can also be sought by your attorney. This may be your motorcycle itself or other valuables upon your person at the time of the accident.

Lost income

– If you have been forced to spend time off from work while recovering from your injuries, the chances are you have missed out on wages. Armed with copies of your correspondence with your employer, your lawyer can work to recover these lost wages.

Pain and suffering

– These damages refer to the pain level and length of your recovery, as well as any permanent impacts on the rest of your life. Insurance companies may try to blame long-term impacts on a previously undeclared condition, so copies of your medical records are essential to ensuring a fair pain and suffering payout.

Wrongful death

– If your loved one has tragically lost their lives in a motorcycle accident due to the negligence of another person,

Florida Statute 768.21

will allow your lawyer to seek compensation for the cost of their funeral arrangements, your lost household income, and the loss of

consortium

to the family members they leave behind.
To find out which of these categories of damages apply to your motorcycle accident case, call a lawyer from our firm today and arrange a free case evaluation.
Contact The Law Place Today
Many lawyers require upfront costs or flat rates, no matter whether your motorcycle accident claim is successful or not. Unlike many other law firms, here at The Law Place, we are proud to say that every member of our attorney team works all compensation claims on a no-win-no-fee basis.
To find out how a member of our attorney team can help you, call today for a free case evaluation. During this free consultation, we will tell you what your legal process will look like and how much you stand to gain in compensation. All free consultations are completely confidential and conducted at no obligation, and our lines are always open.
For more information about how a lawyer can from our firm can help you call (941) 444-4444!