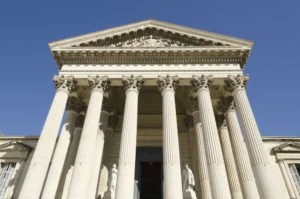 Personal injury cases can be highly intricate affairs, full of technical aspects and details that could be challenging for a layperson to comprehend. These cases can range from automobile accidents to medical malpractice incidents, each carrying its unique set of circumstances. In this complex environment, expert witnesses play a crucial role in shedding light on the technicalities involved in a case, thus bringing clarity and promoting fair adjudication.
Expert witnesses, armed with their specialized knowledge and experience, can provide insight into the accident scene, the injuries sustained, and even the financial implications of the incident. They have the potential to tip the scales in favor of the party with the most compelling evidence and can be instrumental in helping to establish liability.
If you are involved in a personal injury case in Sarasota, leveraging the services of an expert witness could be pivotal in securing a favorable outcome. At The Law Place, our experienced Sarasota personal injury lawyers understand the importance of expert testimony in these cases and are adept at working with such professionals to build a solid case for our clients. If you or a loved one has been injured due to someone else's negligence, don't hesitate to reach out for a free consultation to explore how we can assist you.
The Critical Contribution of Expert Witnesses in Personal Injury Litigations
Expert witnesses hold a paramount position in personal injury lawsuits due to their ability to demystify complex aspects of a case. Their specialized knowledge and proficiency in their particular fields allow them to provide a comprehensive understanding of the circumstances surrounding an accident and the injuries that resulted.
Clarifying Technical Details – Expert witnesses can help explain technical aspects of an accident that a jury, judge, or attorney may not fully understand. For example, an accident reconstruction expert can provide detailed insight into how an accident happened, factoring in elements like vehicle speeds, impact angles, and road conditions.
Establishing Causation and Liability – Expert witnesses, such as medical professionals, can establish a clear link between the accident and the injuries sustained by the plaintiff. They can also offer an educated opinion on whether the defendant's negligence led to the accident, thus helping establish liability.
Assessing Damages – Expert witnesses, such as vocational rehabilitation experts and economists, can estimate future costs related to lost wages, medical bills, and ongoing care needs for permanent injuries. This assessment is essential in ensuring fair compensation.
The role of expert witnesses in personal injury cases can, therefore, not be underestimated. Their expert testimony can add weight to the evidence, sway opinions, and ultimately, lead to a favorable outcome for the parties involved.
Our team of dedicated attorneys fight and win for Floridians.
Decoding the Different Types of Expert Witnesses in Personal Injury Trials
Different types of expert witnesses play unique roles in personal injury lawsuits. Their extensive specialized knowledge and understanding of a particular field or subject matter enable them to offer expert testimony that aids in achieving a fair resolution. Here are some of the primary types of expert witnesses that may provide testimony in a personal injury case:
Medical Expert Witnesses – Medical professionals, such as doctors, surgeons, and other healthcare providers, are often called upon to provide specialized knowledge about the plaintiff's injuries, prognosis, and required treatment. A medical expert witness can help clarify the nature and extent of injuries sustained, the need for future medical treatment, and any permanent disabilities that may have resulted from the accident.
Accident Reconstruction Experts – These experts are trained to analyze the accident scene, review the physical evidence, and reconstruct how the accident occurred. Using scientific principles and advanced technologies, accident reconstruction professionals can offer invaluable insights into the cause of the accident, thereby helping to establish liability.
Vocational Rehabilitation Experts – In cases where the victim's ability to work has been impacted due to the injuries, vocational rehabilitation experts come into play. They can assess the victim's abilities and limitations, determine the need for vocational training, and estimate future lost wages, contributing significantly to determining appropriate compensation.
Understanding the role of these expert witnesses in a personal injury trial can help both plaintiff and defendant prepare their case effectively and realistically.
The Crucial Role of Cross-Examining Expert Witnesses in Personal Injury Trials
Cross-examination of expert witnesses is a fundamental strategy that attorneys use to challenge the credibility, reliability, or validity of expert testimony in personal injury trials. This process can often influence the outcome of a case significantly. Here's how:
Questioning Credibility – Experienced attorneys can question the credentials, qualifications, and experiences of the expert witness, which could create doubt in the jury's mind about the expert's credibility.
Challenging the Methodology – The methodology used by an expert witness can also be a point of contention. If the attorney can show that the expert did not use reliable principles or methods, or did not correctly apply them to the facts of the case, the expert's testimony may be deemed less persuasive.
Highlighting Bias – Sometimes, expert witnesses may be perceived as being biased, especially if they have a long-standing relationship with either the plaintiff's attorney or the defendant's side. During cross-examination, attorneys can bring this potential bias to light, which might affect the jury's perception of the expert's testimony.
Remember, while expert witnesses can provide essential information, it's the job of the legal team to ensure that the testimony given is accurate, reliable, and applicable to the circumstances surrounding the case. This careful scrutiny often requires the skill and knowledge of an experienced personal injury attorney, who will guide you through all the steps in a personal injury lawsuit.
We're Florida's top litigation team with over 75 years of combined experience
The Role of Expert Witnesses in Personal Injury Trials in Sarasota, FAQ
What is the role of a medical expert in a personal injury lawsuit?
A medical expert in a personal injury lawsuit provides specialized knowledge about the plaintiff's injuries. They can explain the nature and extent of the injuries, the treatment required, the impact of the injuries on the plaintiff's life, and future prognosis. Their testimony can significantly impact the damages awarded in the case.
Why do personal injury cases often rely on expert witnesses?
Expert witnesses can offer specialized knowledge and insights that help clarify complex issues in a personal injury case. They can help establish liability, explain how an accident occurred, quantify damages, and provide other crucial insights that can influence the case outcome.
Can a personal injury attorney help in selecting expert witnesses?
Yes, an experienced personal injury attorney often has a network of reliable expert witnesses. They can identify the type of experts needed for your case and help select those with the right expertise and credibility.
Are all expert witnesses in personal injury cases medical professionals?
No, while medical experts are common, expert witnesses in personal injury cases can come from many fields. Examples include accident reconstruction experts, vocational rehabilitation experts, economists (to calculate lost wages), and more.
How does an accident reconstruction expert contribute to a personal injury case?
An accident reconstruction expert can analyze the accident scene, review the physical evidence, and use scientific principles to reconstruct how the accident happened. This information can be vital in establishing liability.
What is cross-examination of an expert witness in a personal injury trial?
Cross-examination is when the opposing side questions an expert witness, aiming to challenge their credibility, the reliability of their methods, or the accuracy of their conclusions. It is a critical part of a personal injury trial.
How can expert witnesses impact the compensation awarded in a personal injury case?
Expert witnesses can help quantify damages like future medical costs, lost wages, and the impact of the injury on the plaintiff's life. They can also help establish liability, which is crucial in determining compensation.
Are expert witnesses required in all personal injury cases?
Not all cases require expert witnesses, but in cases involving complex injuries or technical aspects related to liability, their testimony can be extremely valuable and may significantly influence the case's outcome.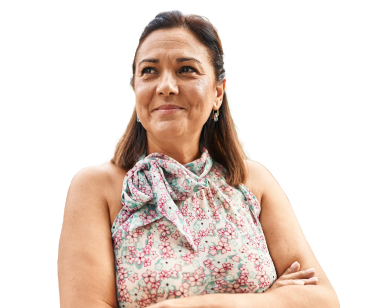 From the initial call to updates on your case status, we are here to get you answers.
Law Place: Your Ally in Personal Injury Trials in Sarasota
In personal injury trials, a seasoned team of attorneys is essential to ensure a favorable outcome. At The Law Place, we understand the intricacies involved in bringing a personal injury case to trial, especially the complexities of working with expert witnesses.
Our team of experienced attorneys is well-versed in scrutinizing expert witness testimony, from medical professionals to accident reconstruction professionals, ensuring that their insights are both accurate and applicable to your case. We also have the resources and connections to bring in top-tier expert witnesses when necessary to help strengthen your claim.
We are deeply committed to helping our personal injury clients receive the compensation they deserve to cover medical bills, lost wages, and other damages they may have suffered due to the negligence of others. Let us help you navigate your personal injury claim and aim for the best possible outcome in your case.
Ready to discuss your case with a skilled Sarasota personal injury attorney? Call The Law Place today for your free consultation. Let us show you how we can put our experience to work in your personal injury case.