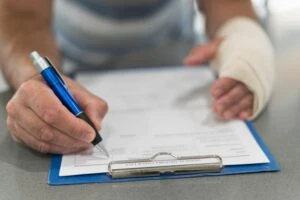 Being involved in an incident that causes you a personal injury, whether it's a car accident, a swimming pool accident, a slip and fall, or medical malpractice, is extremely stressful. Many victims are wary of filing a personal injury lawsuit as they often take a long time and can require a lot of back and forth communication between lawyers and insurance companies.
There are certain steps that a typical personal injury case follows in Florida, and once you can successfully follow these steps, you will be able to recover compensation for any injuries or harm you have suffered. Navigating personal injury cases alone can be quite stressful, and we strongly recommend that you seek legal assistance from an experienced personal injury attorney who can help you with your claim.
Here at The Law Place, we have helped our client with personal injury lawsuits for over 75 years, and we have built up a strong attorney-client relationship through our dedication and hard work. Our law firm's priority is ensuring that accident victims get the compensation they are owed for any personal injury they have sustained and that they do not get overwhelmed by the personal injury lawsuit process. We offer a free legal consultation for you to receive legal advice about your case with no strings attached.
Call us today to schedule a free consultation at (941) 444-4444. Our phone lines are always open.
Seek Medical Treatment
The most important thing to do following any personal injury accident, whether it's a car accident, a slip and fall, or anything similar, should be to seek medical treatment as soon as possible. Regardless of whether your injuries are serious or not, seeking medical care is important as a doctor may discover that you have suffered an internal injury or that your injuries are a lot more serious than you originally believed.
Additionally, your doctor will write up medical records outlining the particular harm you have suffered and the future medical care that you will require to heal your injuries. Your medical records will be of huge importance when making a personal injury claim, and your lawyer will use this as evidence supporting your claim.
Further, failure to seek medical treatment following an accident can result in your claim being affected. Insurance companies often look for ways to not compensate injury victims, as their main priority is to make a profit. If an insurance adjuster can see that you waited for some time before seeking medical assistance, they can use this as evidence to reject or devalue your claim.
Our team of dedicated attorneys fight and win for Floridians.
Contact a Personal Injury Lawyer
Once you have gotten your injuries looked after, or you have sought medical assistance, you should contact a personal injury lawyer as soon as possible. Acting fast in these situations is important, as an experienced lawyer can advise you on what evidence and documentation you need to gather to ensure that your personal injury claim is successful.
Personal injury attorneys will usually discuss the following with you in the initial consultation:
The severity of the injuries you have suffered.

If there was another party involved in the accident.

If the at-fault party behaved

negligently

.

Your medical expenses.

The legal options that are available to you.
Getting the backing of an experienced attorney is extremely important for a personal injury lawsuit, particularly if you have suffered severe personal injuries or the defendant's attorney is making it difficult for you to recover compensation. At The Law Place, we offer free consultations, and we work on a contingency-fee-basis, so you never have to worry about losing out on money if you hire us as your legal representatives.
Investigating a Personal Injury Case
The first step of any experienced lawyer that takes on your personal injury case will be to investigate the case thoroughly. This will include gathering evidence, including photographs from the accident scene, police reports, witness testimony, your employment history, medical bills, and any other related evidence.
Depending on the situation and the severity of your injuries, a lawyer may hire independent medical experts, accident reconstruction experts, or experts that can help strengthen your claim. Once they have gathered this evidence, they will assess it thoroughly and use it to build up a strong case on your behalf.
Determining that the other party's negligence caused you to sustain injuries is the most important step in every personal injury lawsuit. As such, your lawyer should examine the evidence available to determine liability and take into account possible defenses that a defense attorney may bring up at trial.
We're Florida's top litigation team with over 75 years of combined experience
Particular Steps in a Personal Injury Case
Above, we have outlined the initial steps you should take if you have been involved in an accident that caused you to suffer a personal injury in Florida. Once all of the above has been carried out, and your lawyer has deemed that you have a valid claim, they will progress to the following steps to get you the compensation you are owed:
Step 1 – The Demand Letter
To initiate a personal injury claim, a plaintiff's attorney must send a demand letter on their behalf to the at-fault party or their insurance company. The demand letter should outline the particular details of your case and any harm you have suffered, including lost wages or lost income, medical bills, pain and suffering, or property damage.
Once this demand letter is received, the receiving party will either accept or reject the offer or make a counteroffer. In some cases, an insurance company will deny your claim when there is not sufficient evidence to support it or when they believe that you were at fault for the accident. In the event that the claim is denied, a lawyer can file a personal injury lawsuit on your behalf against the negligent party to get the compensation you are owed.
Drafting a persuasive and strong demand letter is one of the most important steps in a personal injury lawsuit, which is why we always recommend that you have an experienced lawyer to help you with this.
Step 2 – Filing a Complaint
If your claim is denied, a lawyer will file a complaint on your behalf detailing the reasons that your injury claim should be accepted. This complaint will typically include all of the information that was given in the demand letter and should also include any further evidence or information you have to support your claim. Additionally, the complaint will include the amount of compensation you are seeking for your injuries.
A court of law will then determine whether your claim is valid and, if so, will allow jurisdiction over the lawsuit. The litigation process then begins once the court gives its approval.
Step 3 – Discovery Phase
The discovery phase is probably the most important part of any personal injury lawsuit, as it is when your lawyer gathers all the necessary documentation and evidence relating to your case. It generally includes three phases, written discovery, producing documents, and deposition. The written discovery entails 'interrogatories,' which are questions to the parties involved, and the requesting of documents related to the case.
The documentation your lawyer should then gather includes:
Medical bills.

Insurance claims.

Photos and videos of the accident and your injuries.

Evidence of lost income due to the injury.

Police reports.
Once all of this evidence is collected, it will be put forth in a deposition, which is when all parties involved orally answer questions related to your case, and a court reporter transcribes the statements given. Both the defendant's and plaintiff's attorney will put forth motions arguing the case of their respective party during this stage, and it is important that you have an experienced lawyer who can make strong and convincing arguments on your behalf to ensure that you receive compensation.
Step 4 – Settlement
Most personal injury lawsuits end at the settlement stage, through either mediation, informal settlement negotiations, or alternative dispute resolution, as often insurance companies and the parties involved are reluctant to bring the case to trial. In fact, only 4-5% of injury cases actually go to trial, which is why the settlement stage is so important.
During this stage, the parties involved will negotiate to determine a fair and reasonable settlement, and once this is agreed upon, the case ends, and the parties get the compensation they are owed. However, if a fair settlement cannot be agreed upon, the case will go to trial.
Step 5 – Personal Injury Trial
If you are unable to reach a settlement for your medical bills and injuries suffered, you can bring your case to trial to try and reach a fair settlement. During a personal injury trial, it is the responsibility of a plaintiff's attorney to establish that someone else's negligence caused the plaintiff to suffer harm and that they were owed a duty of care by the negligent party.
Once the trial begins, it generally involves opening statements from the lawyers of both parties involved, the submission of evidence from both parties and third parties if relevant, cross-examination, closing arguments from both parties, and then the jury determines whether the injured party should be granted compensation for their injuries.
If the judge or jury decides that the defendant is not liable for the injuries sustained by the plaintiff, the case will be dismissed, and there will be no settlement amount granted. If liability is established on behalf of the defendant, the plaintiff will be granted a settlement amount that is proportionate to the harm they have suffered, based on the evidence provided.
Step 6 – Appeals
It is possible for a lawyer to appeal your decision if the judge or jury finds that the other party is not liable for your injuries. Appeals can often prove difficult, particularly if you have no extra evidence or documentation supporting your claim.
We recommend that you get the backing of a lawyer if you are trying to file an appeal during a personal injury lawsuit in Florida, as the process is quite different from the initial trial phase and can often be quite complex and lengthy. Schedule a free consultation to speak with a personal injury lawyer from our firm today about making an appeal.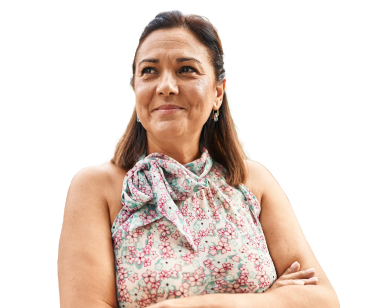 From the initial call to updates on your case status, we are here to get you answers.
How Long Do Personal Injury Cases Take?
There is no exact way of knowing how long personal injury claims will take, and it generally depends on a number of different factors, including when you file the claim, whether you hire a lawyer or not, and the amount of compensation you are seeking. Personal injury lawsuits can take anywhere from a few months to a couple of years, so it is recommended that you file quickly to prevent paying too much out of pocket for your injuries.
Further, Florida's statute of limitations requires that all personal injury claims be made within 4 years of the accident happening. However, it is highly recommended that you file a claim as soon as possible following an accident. Generally, the longer you leave it to file a claim, the less chance you have of being successful. This is because the jury or judge may question why it took you this long to make a claim, evidence may get lost during this time, and witnesses may be unavailable to give testimonies in support of your claim.
Once you hire a lawyer to take on your case, they will begin to gather evidence and documentation to build a strong case on your behalf. Call our law firm to schedule a free consultation if you have been involved in an accident in Florida.
Contact The Law Place Today
Personal injury lawsuits are often lengthy and complex, and trying to fight your case without legal assistance can prove quite difficult. For this reason, our law firm recommends that you hire an experienced personal injury lawyer who can guide you through the process and fight for justice on your behalf.
Here at The Law Place, our lawyers are highly experienced in dealing with personal injury lawsuits, and we can help ensure that you get the compensation you deserve for any injuries you've suffered. Our firm has built up a strong attorney-client relationship through our many years of practice, and we always guarantee the highest standard of legal care. We offer a free case review for you to receive legal advice about your case with no commitment required.
Call us today to schedule a free evaluation at (941) 444-4444. Our phone lines are open 24/7.