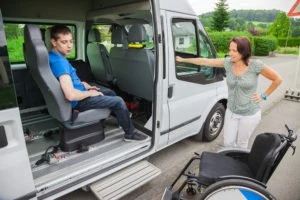 Paralysis can be defined as the inability to move a part of the body, where this can be either temporary or permanent. Paralysis is caused by damage to the nerves involved in the movement in a certain part of the body, where the location and extent of the paralysis will depend on which nerves were damaged. When nerves are damaged, paralysis can occur as nerves transmit signals from the brain, which usually allow movement to occur. When these signals are cut off to a certain part of the body, the connection between the brain and that area is lost, and the patient can experience temporary or permanent paralysis.
The extent and location of paralysis in a patient will vary depending on how the injury occurred, but in general, there are four distinct categories of paralysis: monoplegia, hemiplegia, paraplegia, and quadriplegia.
Call us today for a free case evaluation with one of our personal injury attorneys. They will help to determine whether you have a viable case to make a claim against a third party.
Call now, on (941) 444-4444.
What Causes Paralysis?
Paralysis is the loss of strength in and control over a certain muscle or group of muscles in the body. This loss of strength and or control leaves people unable to move parts or areas of their bodies. The cause of paralysis usually has nothing to do with the functioning of the muscles themselves. However, it is usually caused by a problem in the nervous system. In a normally functioning body, the brain can send and receive commands to any part of the body along a chain of nerve cells. These chains of commands make up a relay system that makes us able to move our muscles. If any part of the relay system is damaged, such as the brain, nerves, spinal cord, or a nerve-muscle junction, then the signals are unable to move between the brain and muscle. When the usual signal communication between the brain and a certain part of the body is cut off, this leaves patients unable to move certain parts or areas of their bodies.
Paralysis can be localized to only one part of the body, often affecting areas such as hands, feet, face, or vocal cords, or sometimes generalized to a wider area.
Our team of dedicated attorneys fight and win for Floridians.
Common Causes of Paralysis
Paralysis occurs when there is damage to the relay system of signals from the brain to muscle. This can happen for a variety of reasons. Sometimes a person is born with paralysis due to a birth defect, such as spina bifida, which occurs when the baby's spine and spinal cord do not develop properly in the womb. Other times, the cause of the paralysis will be a medical condition that affects the way muscles and nerves function, such as cerebral palsy; or an accident.
Some of the most common causes of paralysis include:
Spinal cord injury.
Head injury.
Multiple sclerosis.
The Four Types of Paralysis
When paralysis affects a wider area of the body than localized paralysis, this is known as generalized paralysis. There are four main types of generalized paralysis:
Monoplegia
This type of paralysis affects only one area of the body, most commonly a single limb, such as paralysis of one arm or one leg. Monoplegia can occur after a person has a stroke or suffers nerve damage in a particular location. This type of paralysis is also commonly associated with cerebral palsy. This localized paralysis can be either temporary or permanent, and the extent of the paralysis may reduce with time as the person recovers.
Hemiplegia
This type of paralysis affects one side of the body only, where typically, the arm and leg on the same side will be affected. The most common cause of hemiplegia is cerebral palsy, but it can also be caused by incomplete spinal cord injuries or nervous system disorders.
Paraplegia
Paraplegia refers to paralysis from the waist downwards, which can include the inability to move your legs and also the damage to the normal functioning of the patient's lower body functions, such as bowel and bladder processing and elimination. Common causes for this type of paralysis include damage to the spinal cord in the thoracic or lumbar region, spinal infections, spinal lesions, congenital malformations, and brain tumors.
Quadriplegia
Quadriplegia is a type of paralysis from the neck down. This type of paralysis is also known as tetraplegia. With this type of paralysis, all limbs and body areas that fall below the point of injury will be affected. The principal cause of quadriplegia is spinal cord injury, which most typically occurs in events such as car accidents, diving accidents, or other sporting accidents. Quadriplegia can also be caused by a traumatic brain injury, extreme nerve damage throughout the whole body, or tumors or lesions to the brain or spinal cord.
We're Florida's top litigation team with over 75 years of combined experience
Was Your Paralysis Was Caused By an Accident That Wasn't Your Fault?
In many cases, paralysis is caused by the negligent actions of another person or entity. Here at The Law Place, we have over 75 combined years of experience in helping clients to win compensation for damages caused by another party. If you were paralyzed in a car accident involving another vehicle, for example, it is possible that the other driver could be found to have been at least partly at fault. At The Law Place, a personal injury attorney could help you claim compensation for damages, including:
Medical bills, including rehabilitation.
Lost wages, and loss of future earning ability.
Property damage.
Pain and suffering.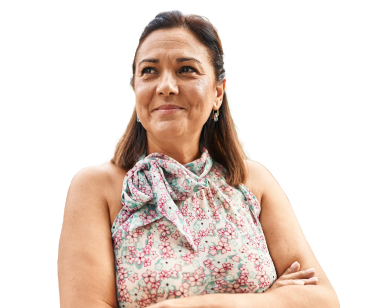 From the initial call to updates on your case status, we are here to get you answers.
What Are the Early Symptoms of Paralysis?
Paralysis can occur for a variety of reasons and can be localized in different areas of the body. It is usually not difficult to diagnose paralysis, however, as the key symptom of being partially or totally unable to move a part of the body is usually quite visible. This is true of babies born with a birth defect or patients paralyzed suddenly due to a spinal cord injury or stroke, for example.
If the onset of the paralysis is slow, where, for example, the loss of control of your muscles is due to a medical condition, the patient might lose control of their muscles more slowly. In this case, the feeling might start as a sensation of numbing, tingling, or muscle cramps before the loss of control begins.
What Are Some Other Problems That Can Occur With Paralysis?
Any part of the body has the potential to be affected by paralysis, so many different functions could be affected. Some common problems that occur in conjunction with paralysis include:
Changes to the normal functioning of organs and glands.
Issues with blood flow and heart rate.
Bedsores.
Changes to bones, muscles, and joints.
Blood clots, particularly in the legs.
Loss of control of bowel and urinary movements.
Sexual problems.
How Is Paralysis Treated?
There is, as of yet, no cure for paralysis itself. It is possible for some or all muscle control to return naturally in temporary paralysis cases. This can happen on its own with enough recovery time or after treatment. Patients can often recover a significant amount of muscle control following paralysis caused by Bell's palsy or a stroke, for example.
It is highly recommended that patients with paralysis go through rehabilitation to help address issues that arise as a consequence of paralysis. It will also enable them to live as independently as possible. The type of rehabilitation required will depend on the type of paralysis and the circumstances of the patient. Some common rehabilitation treatments used in patients with paralysis are:
Occupational therapy – This type of therapy concentrates specifically on the performance of day-to-day activities such as getting out of bed.
Physical therapy – This includes treatments such as massage, heat, and exercise, which are used to stimulate the patients' nerves and muscles.
Mobility aids – This includes manual or electric scooters and wheelchairs.
Supportive devices – For instance, canes, braces, and walkers.
Assistive technology – Technologies designed to make life easier for a person with paralysis, including lighting, systems, or voice-activated technology.
Adaptive equipment – Certain objects are designed to make day-to-day activities easier for a person with paralysis, for example, adapted eating utensils or controls to help a person drive a car.
What Is the Outlook for People With Paralysis?
Every case of paralysis is different. The development and evolution of the paralysis will depend on the cause and type of the paralysis, which muscle groups and organs are affected, and the success of the rehabilitation program. A large part of recovery from paralysis is coping with the emotions it can cause. It is important to note, however, that people with different types of paralysis are often able to lead relatively independent and active lives. With the help of mobility aids and supportive devices, and in some cases care and support from others, people with paralysis can live happy and fulfilling lives.
If you want to find out more about the possibility of compensation for your personal paralysis case, call The Law Place today. Our phone lines are open 24/7 for your convenience at (941) 444-4444.