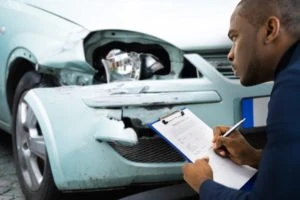 Car accident cases happen every day in the State of Florida. If you file a claim or a lawsuit following a car accident, whether or not you were injured, or if you have a case filed against you, you will be required to fill out written interrogatories. This can be a daunting process if you are unfamiliar with what interrogatories are or if you don't know what will be expected of you.
Here at The Law Place, we're here to support you through the interrogatory process. We'll help you to understand your rights, consider all of your legal options, and to make sure that you can answer your interrogatories without harming your case.
We're a Florida law firm with a high record of success in achieving the best possible case outcomes for both our personal injury and our criminal defense clients. Many of our lawyers are AVVO rated 10.0 above – the highest available score.
If you're looking for more information about the interrogatory process, or if you are required to submit interrogatories, you'll need to find legal representation as soon as possible. So, book your free consultation with one of our experienced attorneys today on (941) 444-4444.
What Are Interrogatories
Interrogatories are a part of the discovery phase of a claim or lawsuit, which is designed so that both parties (the defendant and the plaintiff) involved in the case can gather evidence and information about the other. They are a list of written questions that need to be answered whilst under oath. This means that you'll need to provide written responses, answering each interrogatory completely honestly. If you knowingly lie or give false information during your interrogatories, you risk facing a penalty for committing perjury.
So, if you're involved in a car accident, whether you are the defendant or the plaintiff, you'll be sent a list of interrogatories to answer by the opposition, which will then be returned once you have answered them. In most cases, you will be sent a list of around 30 questions. You will usually be required to provide answers to each question, signed under oath, within 30 days.
Example Interrogatories for a Car Accident Case
Whilst you will not know the exact contents of the interrogatories before you receive them, your lawyer will help you to understand the sorts of questions you might be required to answer.
Interrogatories are designed to gather information such as:
Personal and Family History
Usually, the first interrogatories in a car accident case will surround basic information, including your name, date of birth, and contact information. You'll also be required to write about your personal and family history, in addition to your financial history and your current financial situation. You may feel that these types of questions are irrelevant – you can also be obligated to give fairly personal information. However, you'll need to answer truthfully and without holding anything back. In most cases, you won't be able to object to answering any interrogatories.
Details of Your Employment
Both the defendant and the plaintiff will most likely be asked to give details of their current employment situation as well as their employment history. This will include current and historical wages as well as any benefits they may receive. In addition, you'll be asked whether you have a previous history of leaving or being terminated from employment.
Here, you could also be asked about any lost wages that occurred due to your auto accident. For example, if you were injured and were unable to work due to being in the hospital, being in pain, or if any of your bodily functions were impaired by the incident, you would be required to give this information – especially if you are claiming lost wages as part of a settlement or lawsuit.
Medical Treatment and History
If you were injured in a car accident case, you would be asked about the medical treatment you received following the accident. You will need to answer comprehensively and could need to include details such as ambulance travel, doctors' assessments, rehabilitation, medication, and more. Within this area, they could also ask if you received any personal injury compensation through your own insurance company, such as PIP benefits.
You will also be asked about your medical background, including physical and mental health treatment history. If you have a history of mental illness or have sought treatment for drug or alcohol abuse, this is something that the opposition can use to build a case against you in order to discredit your account. If this is the case for you, it's important to work with a lawyer.
Details About the Accident
If an accident occurs, you will need to give specific details about what you remember. You will likely need to give information about any vehicles involved, especially the defendant or plaintiff's vehicle, any witnesses, as well as the events before and after the car accident. This will include the date and location of the accident,
You'll also be asked about any injuries which you noticed during the accident, as well as whether you saw anyone else become injured. It is also likely that you'll need to give information about any property damage that occurred at the accident scene, such as damage caused to:
Vehicles.

Personal property.

Road and highway features such as streetlights or traffic lights.

Public or private property.
Your State at the Time of the Accident
One of the most important interrogatories that one party can ask the other party is regarding their mental and physical state of being prior to the accident. This is key information that can form a strong legal case for a conviction. For example, if an individual had become impaired by alcoholic beverages or illegal narcotics directly before the auto accident, or if they had fallen asleep at the wheel, it is very likely that they will have been at fault.
You could be asked questions such as:
'When was the last rest break you took?'

'How long had you been driving before the accident occurred?'

'Were you on any medications at the time of the crash?'

'How was your emotional state?'

'Give an account of all of your activities 24 hours before the accident.'

'How fast were you driving?'
Criminal History
If you have a criminal history, you'll be asked about it in the interrogatories you receive. This will include any criminal convictions or charges you have received in the past. This will be relevant to the opposition's case because if an individual has previous convictions (especially ones related to car accidents), they will therefore be more likely to have been at fault for the car crash in question.
Do I Need a Lawyer for Interrogatories?
It is essential that you work with a qualified attorney in order to complete your car accident interrogatories. If you have become injured and are filing a car accident claim, you'll need to find a personal injury lawyer who specializes in auto accidents. If you are a defendant who is facing a charge, you'll likely need to work with a criminal defense attorney.
The reason it's so important to seek legal representation is that the opposition will be using your answers to the interrogatories to build their case against you. They'll be looking to use any information they can to discredit you or to prove that a car accident was your fault.
Your lawyer will be able to work with you in order to help you practice answering interrogatory questions in a way that doesn't jeopardize your case.
How Can an Attorney Help Me?
There are a number of key ways in which your car accident attorney will be able to help, including:
Preparing you before the process –

It can be intimidating to face writing interrogatories, especially as they are required to be answered under oath. There will be some personal questions that may be designed by the opposition to trip you up. So, your lawyer will help you to understand the sorts of questions that might be asked and to help you start thinking about your responses.

Helping you answer the interrogatories –

Whilst you are required to answer each interrogatory honestly, and to the best of your ability, your attorney can help you to construct your answers so that they are clear, concise, and are answered in a way that does not harm your case. They will also submit them for you to make sure the correct legal protocol is followed.

Giving legal advice about your next step –

Interrogatories are used during the discovery phase of an auto accident case. Eventually, your attorney will need to negotiate a mutually agreeable amount in monetary damages with the other person involved in your car accident claim. However, if your lawyer feels that you would likely receive a higher level of compensation for your car accident case, or if you would like to hold the guilty party accountable for their actions, they may advise you to file a lawsuit against them.
Contact The Law Place – Car Accident Attorneys
If you've been involved in an accident on the road and are required to answer car accident interrogatories, it's important to get in touch with an experienced attorney to represent you.
Here at The Law Place, we give legal advice and support to all of our clients. Our teamwork with a shared approach to every case we take on. So, whilst you'll have one dedicated lawyer to support you, you'll benefit from the skills and knowledge of our entire law firm.
Attorney client relationship is paramount to us here at The Law Place. We want all of our clients to be confident that we're here to support them and to work in their best interest to achieve favorable case outcomes.
Call us today to book your free consultation on (941) 444-4444.