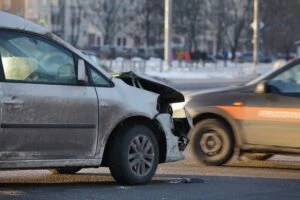 In the often complex world of personal injury cases in Florida, accident reconstruction specialists play a pivotal role. These experts use their specialized knowledge and skillset to analyze car accidents, lending crucial evidence to support victims' personal injury claims. Whether the accident involved a minor fender-bender or a severe multi-vehicle collision, an accident reconstruction expert can shed light on the circumstances surrounding the incident, effectively providing a clearer picture of how the accident occurred.
As anyone who has been involved in a car accident knows, the aftermath can be overwhelming. Navigating through the maze of insurance company protocols and the legal system can be daunting, particularly when dealing with physical injuries sustained from the accident. This is where The Law Place steps in, providing legal representation to guide victims through their personal injury case.
With a dedicated team of experienced attorneys, We have made it our mission to ensure accident victims get the justice they deserve. We understand the importance of leveraging the expertise of accident reconstruction specialists to strengthen personal injury claims, further underlining our commitment to our clients.
Whether in West Palm Beach or elsewhere in Florida, The Law Place is prepared to offer a free consultation and provide the legal representation you need for your personal injury case.
What is Accident Reconstruction?
Accident reconstruction is a scientific method used to analyze the events leading up to, during, and after a motor vehicle accident. By investigating the accident scene, examining vehicle damage, studying photographs, and reviewing reports from police officers and other parties involved, accident reconstruction experts can piece together a comprehensive picture of the accident.
Accident reconstruction professionals come from various backgrounds, including engineering, physics, and law enforcement. They bring to the table a wealth of specialized knowledge and skills, such as understanding vehicle dynamics, principles of physics, kinematics, and expert handling of technological tools used in reconstruction. They also maintain a thorough understanding of local Florida traffic laws, which further aids their analysis.
Accident reconstruction plays an essential role in personal injury cases, as it helps establish what happened when the accident occurred. Through their expert analysis, reconstructionists can determine factors like vehicle speeds, angles of impact, and force of collision. They can recreate the accident scene, providing visual aids to depict the sequence of events and circumstances surrounding the crash. This detailed insight can prove invaluable in determining liability, helping to build a compelling argument in a personal injury lawsuit.
Our team of dedicated attorneys fight and win for Floridians.
The Role of Accident Reconstruction Experts
Accident reconstruction experts play a pivotal role in personal injury cases by gathering, interpreting, and presenting evidence that provides a detailed understanding of the accident. They meticulously examine the accident scene, analyzing skid marks, vehicle damage, and any other physical evidence. Using this information, they can establish crucial factors such as vehicle speeds at the time of the accident, the sequence of events, the drivers involved, and other circumstances surrounding the accident.
These professionals often work in conjunction with other experts to present a comprehensive picture of the incident. This can include collaboration with police officers who initially responded to the accident scene, medical professionals who treated the victim's injuries, and other expert witnesses like vocational rehabilitation experts. Each contributes their own piece of the puzzle, creating a multifaceted understanding of the incident.
The role of expert witnesses in personal injury trials in Florida is instrumental. They provide testimony that goes beyond the observations of the parties involved, offering an objective and scientific analysis of the accident. Through the use of visual aids and detailed explanations, they can demonstrate to the court how the accident occurred, often helping to establish liability and proving negligence. The powerful testimony provided by these experts is a crucial component of a personal injury case, often making the difference between success and failure in a lawsuit.
The Impact of Accident Reconstruction on Establishing Liability
An accident reconstruction expert's findings can significantly sway the outcome of a personal injury case. By providing an in-depth analysis of the accident, these specialists can help pinpoint the party's negligence, which is pivotal for proving liability in a car accident. They can discern key details, such as if a driver was speeding, the angle of collision, or if a driver failed to apply brakes, shedding light on the applicable duty and breach in a negligence claim.
Moreover, accident reconstruction professionals do more than analyze the cause and dynamics of a crash. They also provide detailed evaluations of vehicle damage, decipher information from airbag control modules, and interpret other crucial physical evidence. This information can greatly influence the victim's ability to recover compensation. For instance, demonstrating a high-impact crash could substantiate the victim's claim of severe injuries, bolstering their case for lost wages, medical expenses, and other damages.
We're Florida's top litigation team with over 75 years of combined experience
The Importance of Immediate Action Post-Accident
Time is of the essence after an accident. As victims, you might be in shock or pain, but it's important to start thinking about your personal injury case as soon as possible. This is where our skilled Florida personal injury lawyers at The Law Place come into play. We understand that dealing with the aftermath of an accident can be overwhelming, and that's why we're here to take the load off your shoulders and help you navigate the legal process.
The Role of Medical Professionals
Seeking medical attention right after an accident not only ensures your well-being but also creates an official record of the injuries sustained. Medical professionals can provide important information about the severity of your injuries, the treatment needed, and the potential impact on your future health and livelihood. This documentation can be a critical piece of evidence when you are seeking compensation.
Law Enforcement and Accident Reports
Law enforcement officers are usually the first on the scene after an accident. Their reports can provide an unbiased account of the accident scene and the parties involved. They can also detail any traffic violations or illegal activities that could contribute to proving negligence in your personal injury case.
Contacting The Law Place
Reaching out to our experienced attorneys at The Law Place as soon as possible after your accident can make a significant difference in your case. We can start gathering crucial evidence, speak to witnesses while the accident is still fresh in their minds, and begin engaging with expert witnesses such as accident reconstruction specialists. We are here to fight for your rights and ensure that you receive the compensation you deserve.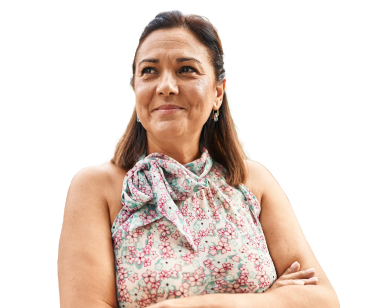 From the initial call to updates on your case status, we are here to get you answers.
The Role of Accident Reconstruction Experts in Personal Injury Cases in Florida, FAQ
What is the role of an accident reconstruction specialist in a personal injury case?
An accident reconstruction specialist brings their expert knowledge to a personal injury case to help establish what happened during the accident. Their skills can assist in determining factors such as vehicle speeds, the point of impact, the actions of the drivers involved, and other key elements of the accident. Their testimony can significantly bolster a claim by providing an objective, scientific analysis of the accident.
How can a skilled personal injury lawyer help me with my case?
A skilled personal injury lawyer can guide you through the complex legal process of filing a personal injury claim. They will represent your best interests and fight for your rights, working to secure the best possible outcome for you. This includes gathering and presenting evidence, hiring expert witnesses such as accident reconstruction specialists, and negotiating with insurance companies on your behalf.
How important is an expert witness in a personal injury case?
An expert witness can play a crucial role in a personal injury case. Their specialized knowledge can help establish facts and provide objective evidence to support your claim. This can be particularly important when the circumstances of an accident are disputed or complex. In these cases, an expert witness such as an accident reconstruction specialist can provide invaluable insights.
What is the statute of limitations for personal injury cases in Florida?
As of 2023, the statute of limitations for personal injury cases in Florida is two years. This means you have two years from the date of the accident to file a lawsuit. It's essential to seek legal representation as soon as possible to ensure you don't miss this deadline.
What types of damages can I claim in a personal injury lawsuit?
In a personal injury lawsuit, you can claim for economic damages, including medical expenses, lost wages, and property damage, as well as non-economic damages, which cover pain and suffering, emotional distress, and loss of enjoyment of life. The exact amount you can claim will depend on the specific circumstances of your case.
What does representation cost at The Law Place?
At The Law Place, we operate on a contingency basis. This means you don't pay any upfront fees, and we only get paid if we win your case. Our fees will be a percentage of your settlement or award, which will be agreed upon before we start working on your case. This makes it risk-free for you – if we don't win, you don't pay.
How We Engage Accident Reconstruction Specialists for Your Case
As your personal injury attorney, our role extends beyond legal representation. We understand the significant contributions of accident reconstruction specialists to a personal injury case and effectively engage their expertise to bolster your claim. Their insights into the circumstances surrounding the accident, the injuries you sustained, and the parties involved prove invaluable in establishing a compelling argument.
Moreover, our experienced attorneys are adept at interpreting and presenting the data and visual aids provided by accident reconstruction experts. We translate complex technical details into easily understood arguments for the court or insurance company, shaping the course of your personal injury lawsuit.
At The Law Place, we commit ourselves to use every available resource in our fight for justice. This includes employing the services of top-notch accident reconstruction specialists to ensure we build the strongest possible case on your behalf.
If you or a loved one has been involved in an accident in Florida, don't settle for anything less than the best legal representation. At The Law Place, we offer a free consultation to discuss your case. Let us show you how our team, including our network of expert witnesses like accident reconstruction specialists, can help you seek justice. Don't fight alone – contact The Law Place today, and let us guide you through your personal injury claim.