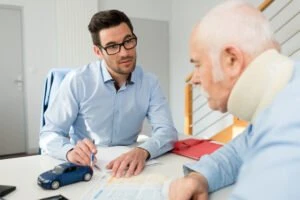 Navigating the complex world of personal injury cases in Florida can be a daunting task, particularly when expert witnesses come into play. These cases often involve intricate details and require an in-depth understanding of not only the law but also the specific circumstances surrounding the accident. One key element that can significantly impact the outcome of a personal injury case is the testimony of expert witnesses.
Expert witnesses, with their specialized knowledge and professional insights, can provide critical evidence and lend credence to a plantiff's claims, playing a pivotal role in how a case is resolved. They can elaborate on the intricate specifics of the accident, provide a detailed analysis of the injuries sustained, and offer forecasts about future medical care. Their testimonies can effectively bridge the gap between the legal and technical aspects of a case, enabling the jury to make an informed decision.
Due to the complex nature of personal injury cases and the significant role of expert witnesses, it is essential to have an experienced personal injury attorney by your side. They can help decipher the intricacies of the case, identify the right expert witnesses, and effectively present your case, thereby increasing your chances of a successful outcome.
At The Law Place, we pride ourselves on our extensive experience handling personal injury cases in Florida. Our skilled team of attorneys understands the crucial role that expert witnesses play in these lawsuits. We have developed a robust network of reliable expert witnesses across various fields, which we leverage to strengthen your case and pursue the justice you deserve.
No matter how complex your personal injury case seems, remember, you don't have to face it alone. Reach out to The Law Place for a free consultation with a Florida personal injury lawyer today.
We are committed to standing up for your rights and securing the compensation you are entitled to under Florida law.
The Concept of Expert Witnesses
In the realm of personal injury cases, expert witnesses are individuals who possess specialized knowledge, skills, experience, training, or education in a particular field that is pertinent to the lawsuit. Their insights can shed light on the intricate dynamics of the accident, the severity of the plaintiff's injuries, and the future implications of those injuries.They can include:
Medical professionals.
Accident reconstruction professionals.
Vocational rehabilitation experts.
Other specialists who can provide testimony based on their professional opinion and experience.
The role of expert witnesses in personal injury trials in Florida is to present their professional understanding and interpretation of the facts of the case. They are not there to advocate for one party or the other but to provide a clear, objective analysis of specific aspects of the case based on their expertise. This analysis can significantly influence the jury's perception of the case, providing clarity on technical or complex matters that might be beyond the understanding of a layperson.
For instance, in a car accident case, an accident reconstruction expert can provide a detailed breakdown of how the accident happened. They can analyze the accident scene, review the damage to the vehicles involved, and use scientific principles to reconstruct the sequence of events that led to the accident. This reconstruction can help establish liability by demonstrating who or what caused the accident.
In cases involving severe injuries, medical professionals play a crucial role. A medical expert witness can explain the extent of the patient's injuries, the medical treatment they've undergone, and their need for future medical care. They can also help quantify non-economic damages, such as pain and suffering, by explaining the impact of the injuries on the patient's quality of life.
Vocational rehabilitation experts can testify on how the injuries sustained might affect the plaintiff's ability to work, thus assisting in the calculation of lost wages and loss of earning capacity.
While expert witnesses play a significant role in shaping the outcome of a personal injury case, their efficacy largely depends on how well their testimony is presented and interpreted in court. That's where the role of an experienced personal injury attorney becomes crucial. A skilled attorney can effectively use the testimony of expert witnesses to strengthen your case, explain their importance to the jury, and ultimately, increase your chances of a favorable verdict.
At The Law Place, we understand the complex dynamics of incorporating expert witness testimony into personal injury cases. Our attorneys are adept at working with these professionals to build a robust case that upholds your rights and interests.
Our team of dedicated attorneys fight and win for Floridians.
Types of Expert Witnesses in Personal Injury Cases
Different types of expert witnesses are called upon in personal injury cases depending on the circumstances and complexities involved. Each expert brings a unique perspective and specialized knowledge to the case, and their collective input can significantly strengthen the plaintiff's claims.
The inclusion and effective utilization of expert witnesses can significantly improve the outcome of personal injury cases in Florida. The role of expert witnesses is to bolster the case with their professional opinion, and experienced personal injury attorneys understand how to effectively leverage this expertise in court.
Medical Professionals
Medical expert witnesses are typically at the forefront of personal injury cases. These can include physicians, surgeons, psychologists, psychiatrists, and other medical professionals who have a thorough understanding of the injuries sustained by the plaintiff. They can provide testimony regarding the extent of the injuries, the required medical treatment, future medical care needs, and projected medical expenses. They can also establish the causal link between the accident and the injuries sustained, which is crucial in personal injury cases.
Accident Reconstruction Professionals
Accident reconstruction specialists come into play primarily in cases involving motor vehicle accidents, slip and fall accidents, and other incidents where the way the accident occurred can impact the determination of liability. These experts can analyze evidence from the accident scene, examine vehicle damage, consider environmental conditions, and use scientific principles to create a detailed reconstruction of the event. Their insights can be instrumental in establishing liability and showing a jury how an accident occurred.
Vocational Rehabilitation Experts
In cases where severe injuries impair the plaintiff's ability to work or lead to long-term disability, vocational rehabilitation experts provide critical input. They analyze the plaintiff's professional abilities, education, experience, and the impact of the injuries on their earning capacity. They can testify on lost wages and estimate future loss of earnings, providing valuable data to calculate compensation.
Other Expert Witnesses
The use of other expert witnesses in personal injury cases depends on the specific nature of the case. For example, in product liability cases, product designers or manufacturing experts can provide specialized knowledge about the defective product and its flaws. Similarly, in car accident cases involving roadway problems, highway safety engineers might be called upon to examine the road conditions and safety measures in place at the time of the accident.
When and Why Expert Witnesses Are Called Upon
There are many steps in a personal injury lawsuit where expert witnesses could be called upon. Whenever specialized knowledge is required that a court or typical juror would not possess, expert testimony. Their input is vital in complex personal injury cases where technical, scientific, or specialized information is needed to prove liability or the extent of the plaintiff's injuries.
Establishing Liability – In cases where how the accident happened is disputed or unclear, accident reconstruction experts may be called upon. They use their specialized knowledge to recreate the accident scene, aiding the court in understanding how the accident occurred and potentially who is responsible.
Proving Extent of Injuries – Medical professionals are frequently called upon to provide an in-depth explanation of the patient's injuries, their severity, and the likely long-term impacts. Their expertise is crucial in helping the court understand the medical aspects of the case.
Assessing Economic Damages – Economic experts or vocational rehabilitation experts may be called upon to calculate economic damages such as lost wages and future income, particularly in cases where the victim has suffered injuries that prevent them from returning to work.
The Expert Witness Testimony Process – Once an expert witness is called upon, the process of incorporating their expertise into the personal injury case follows certain steps:
Hiring the Expert Witness – The first step involves identifying and hiring the right expert witness. This is where an experienced personal injury attorney's resources and network come into play. They can find the right experts to strengthen your case.
Expert Examination of Evidence – The expert will then examine all relevant evidence pertaining to their area of expertise. This could include medical records, accident scene photographs, or employment and wage information, depending on the type of expert.
Development of Expert Opinion – Based on their examination of the evidence, the expert will develop a professional opinion about the case's key aspects.
Deposition of the Expert Witness – During the discovery process, the expert witness may be deposed by the other party's attorney. They will be asked questions about their findings and opinion under oath.
Testifying in Court – If the personal injury case goes to trial, the expert witness may be called to testify in court. They will present their findings and be cross-examined by the other party's attorney.
We're Florida's top litigation team with over 75 years of combined experience
The Role of Personal Injury Attorneys in Managing Expert Witnesses
Personal injury attorneys play a crucial role in managing expert witnesses during a personal injury case. They are responsible for selecting the right experts, integrating their testimonies into the case, and effectively countering the testimonies of opposing expert witnesses.
Selecting and Utilizing Expert Witnesses
The selection of the right expert witness is not a trivial task. It requires a deep understanding of the case at hand and the kind of specialized knowledge that would benefit the case. An experienced personal injury attorney, like those at The Law Place, has an extensive network of expert witnesses that can be called upon to lend their expertise to your case.
Once an expert witness is engaged, the attorney works closely with them, guiding them through the process, explaining what is required, and ensuring their expert opinion aligns with the facts of the case. The attorney then integrates this expert opinion into the strategy for your personal injury lawsuit.
The attorney may use the expert witness to provide testimony that can help establish liability, determine the severity of injuries sustained, and quantify damages like future medical care, medical expenses, and lost wages. Whether it's a medical expert witness detailing the extent of your injuries, or accident reconstruction specialists elucidating how the accident happened, your attorney knows how to make their knowledge count.
Countering Opposing Expert Witnesses
It's important to note that the defense may also bring in their own expert witnesses. Your personal injury attorney needs to be able to effectively challenge and counter these testimonies. This requires a deep understanding of the field in which the expert witness specializes, and the ability to question and cross-examine effectively.
This can involve challenging the credibility of the opposing expert, their methods, or their conclusions. An experienced personal injury lawyer can navigate this process and leverage their understanding to challenge opposing expert witnesses effectively.
Overall, the role of expert witnesses in Florida personal injury cases can be a game-changer, and having an experienced personal injury attorney who knows how to effectively use their specialized knowledge can significantly impact your case's outcome.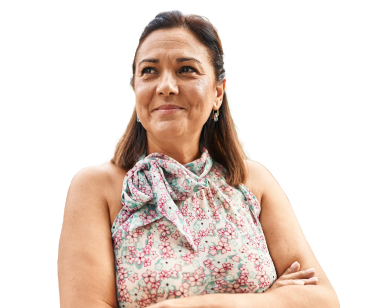 From the initial call to updates on your case status, we are here to get you answers.
Legal Representation That Makes a Difference
The Law Place provides unparalleled legal representation for personal injury cases. Our team has a proven track record of managing cases involving expert witnesses effectively, working closely with them to achieve favorable outcomes for our clients. We know which experts to call upon for specific cases, be it medical professionals for detailed analyses of patient's injuries, accident reconstruction professionals for a clear picture of how the accident occurred, or vocational rehabilitation experts to assess lost wages and future earning potential.
Our attorneys have established working relationships with top expert witnesses across various fields. This network allows us to quickly and efficiently bring in the right expertise to bolster your case. By leveraging this expertise, we aim to ensure that the complexities of your accident and the extent of your injuries are clearly and compellingly presented to the jury.
A Team Approach Tailored to You
At The Law Place, we believe in a team-based approach. When you hire us, you don't just get a personal injury attorney – you get a team of experienced lawyers working collectively on your case, drawing upon their unique strengths to build the best possible case for you.
Despite our team approach, we also prioritize providing personalized service. We understand that every case, just like every client, is unique, and we tailor our strategies to suit your specific circumstances and legal needs. We're with you every step of the way, guiding you through the legal system and fighting for the justice and compensation you deserve.
What's more, we work on a contingency fee basis, which means you pay nothing unless we win your case. This fee arrangement, regulated by the Florida Bar, allows you to seek top-notch legal representation without worrying about upfront costs or hourly fees.
Navigating Personal Injury Trials with Expert Witnesses: The Path to Justice
Expert witnesses can make or break a personal injury case. They provide specialized knowledge that can establish liability, quantify damages, and make the circumstances surrounding your accident clear and understandable. By leveraging their expertise, you stand a stronger chance of getting the justice and compensation you deserve.
But navigating the intricacies of using expert witnesses can be complex and overwhelming. That's where an experienced personal injury attorney steps in. With their legal knowledge and strategic insight, they can effectively manage expert witnesses and ensure their testimonies are used to your maximum advantage.
At The Law Place, we're ready to bring our wealth of experience, strategic approach, and commitment to justice to your personal injury case. If you or a loved one has suffered injuries due to someone else's negligence, don't hesitate.
Reach out to us today for a free consultation, and let us help you take the first step on your path to justice. Remember, with us, you're not just a client – you're part of our legal family. And we'll fight tirelessly for our family.