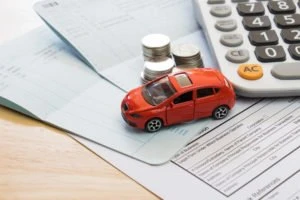 All drivers in Florida know that they have to take out a driver's insurance policy to legally operate their vehicles. The main purpose of having car insurance is that you have financial coverage for personal injuries or property damage in the event of an accident. Drivers are required to pay their insurance company a certain amount of money per year to protect themselves and their vehicles, and when a car accident happens, they must notify their insurance company immediately.
Communicating with insurance companies is not the easiest task, as they rarely have their client's best interests at heart. For most insurers, making a profit from their customers is their primary objective, and they are often reluctant to give high settlements when a car accident happens. For this reason, it is highly recommended that you have a legal representative who does the communication with your insurer on your behalf.
Here at The Law Place, we are highly experienced in dealing with the car insurance companies of our drivers. We are skilled in communicating and negotiating to ensure that our clients receive the best possible settlement for their car accidents. Our law firm has a team of car accident lawyers who are here to help you and take away the stress of dealing with your own insurance company. We offer a free consultation so you can come to speak with us regarding your personal injury claim with no strings attached.
Call us today to schedule a free consultation at (941) 444-4444. Our phones lines are open 24/7.
Contacting Your Insurance Company Following a Car Accident
Florida Statute 627.7407 requires that you contact your own driver's insurance company immediately following your accident. Typically, you have a 24 hour time period to do this, but this can vary depending on your particular policy. It is important that you notify your insurance company of the accident within this 24 hour period, as failure to do so could result in you receiving no compensation for the harm you've suffered.
Once you contact them, they will request information about the accident, including the other driver's details, information about all of the parties involved, details of the crash scene events, the police report, and a personal statement about the accident.
Speaking With an Insurance Claims Adjuster
The role of an insurance claims adjuster is to assess the amount of compensation that you are entitled to for the collision. They will examine your hospital reports, police reports, evidence from the accident scene and interview you to determine how much your settlement will be and the extent to which you are liable for the accident.
When speaking with the claim's adjuster, it is important that you don't divulge too much information and don't diverge from the main details of the collision. Driver's insurance companies are usually in this business for profit, so they will be tactical and try to use the information you give them as a way to devalue your claim. We strongly advise that you speak with an accident lawyer before contacting your insurance company, as they will take over all of the communication to ensure that your claim isn't undervalued.
Always stick to the facts when speaking with the adjuster, and don't divulge much more than the following:
You have been involved in a car crash.
You suffered an injury.
There was damage to your vehicle.
You took the insurance and contact information of the other party involved, and you gave them your details also.
You contacted the police, and they have filed a police report of the accident.
Once you stick by these basic details and contact an accident lawyer, it will be difficult for a claim's adjuster to devalue your claim and reduce its level of liability.
What Not to Say to Your Insurance Company
It is easy to get tricked into divulging unnecessary information to an insurance company that puts your claim at risk. As stated above, sticking by the basic facts and not speculating on what caused the accident is the key to ensuring that your settlement is not undervalued. Some main things you should refrain from saying to your car insurance company include:
What caused the crash.
Your actions prior to the accident.
The party you think is at fault for the accident.
Any personal injury you have, especially if you don't think you have been injured.
Extra details related to the auto accident.
What Should I Do if I've Been Involved in a Car Accident?
When you file an insurance claim, your insurance company may question you on what happened after the accident and if you took the necessary measures to ensure your own safety. Failure to take the following steps could result in your settlement being reduced or being thrown out completely:
Remain at the scene of the accident – It is required by law that you remain at the scene of the accident, and failure to do so could result in you being charged with a hit and run.
Gather information – You should always get the personal and contact information of the other parties involved in the accident, including their full name, vehicle registration number, contact details, insurance company details, and policy number.
Collect evidence – It is important that you collect as much evidence from the accident scene as possible. This should include pictures of the vehicles involved, any injuries to both parties, the police report, and witnesses' personal details.
Seek medical assistance – Regardless of whether you think your injuries were serious or not, you should always seek medical assistance. This is important for both your own safety and your insurance claim. Your insurance company will require any medical records of your injuries if you are trying to receive compensation for any personal injury. Additionally, Florida Statute 627.736 requires that you seek medical assistance within 14 days following the crash to receive compensation.
Contact the police – You must report your accident to the police immediately. Once you call them, they will file a police report which will be essential to your injury claim.
How Long Do Injury Claims Take?
Realistically, injury claims in Florida can take a long time. The process can become lengthy and complicated, and insurance companies may delay the process in the hopes of not having to pay you out. This is why we recommend you act fast and speak with a lawyer as soon as possible. They can help you get started and file a claim quickly to ensure that you are compensated.
Some of the main reasons these cases can take a long time include:
Proving liability – In some cases, it can be difficult to prove responsibility on the part of the other party for the accident. Insurance companies may delay the process of awarding you compensation if there is speculation over what caused your injuries, particularly if the at-fault party won't admit responsibility.
If another injured driver hasn't received compensation – If there are multiple parties injured in the accident and haven't received a payout yet, this can cause a delay in your own payout being awarded.
Large payouts – One of the main delays with injury claims is large payouts. If you have suffered serious personal injuries that require a large payout, your insurance company may try and delay the process as long as possible to avoid paying you out.
The law in Florida does require a car insurance company to pay you out within 20 days of you accepting the settlement for property damage and 30 days for a personal injury claim. However, you will only receive the full amount of compensation from your car insurance company once you finish your medical treatment. If you have long-lasting injuries, a medical practitioner will have to diagnose you in order to be fully compensated.
Further, if you have been seriously injured, you may find difficulty trying to claim for the number of operations and procedures you've had to undergo and the medical treatment that accompanies this. This is why we recommend getting assistance from a car insurance lawyer who can file a comprehensive claim on your behalf.
Do I Need to Contact a Lawyer Following a Car Accident?
The law does not require you to have legal assistance when making an insurance claim. However, it is highly recommended that you get the backing of a lawyer for a number of reasons. Firstly, lawyers are highly experienced in dealing with car insurance companies, and they know what to say and do to ensure that you receive the highest settlement possible.
Secondly, claims adjusters have a number of tactics and methods that they will use to try and devalue your claim and to get you to admit to some fault for the car accident. They will try to search for holes in your story in order to reduce the settlement you receive. Attorneys are knowledgeable in these tactics, and they tend to have their own tactics to ensure you receive compensation. When you hire an car accident attorney, they are working for you, and your best interests are their number one priority. In comparison, insurance companies work for themselves, and making a profit is their main priority.
Lastly, the other party involved in the accident may have hired an personal injury attorney who plans to file a claim against you for damages. Even if they were at fault for the accident, they might be able to twist the facts and exaggerate to get compensation for their property damage or injuries. Without the backing of a lawyer, it may be difficult for you to prove that they were at fault for the accident, and you could be left having to pay compensation to the driver who caused the accident.
What Is the Average Settlement for a Car Accident in Florida?
Each and every accident in Florida is different, and the settlement you receive will depend on the amount of harm you suffered and your level of liability for the accident. There is no guaranteed 'average.' If you suffered more serious injuries, the amount of compensation you receive would be a lot higher. Similarly, if your injuries were less serious, your settlement will be lower than this amount.
Comparative negligence laws in Florida mean that if you are found to be in any way at fault for the collision, the amount of money you receive will be reduced accordingly. For example, if you were speeding at the time of the collision and you are found to have been 35% at fault, your settlement will be reduced by 35%. This is why having a legal representative is important, as they will ensure that you are not found to be at fault for the collision. Speak with an accident attorney from our law firm today to get an idea of how much compensation you could receive.
Contact The Law Place Today
If you have been involved in a car accident in Florida and are unsure of what you should say to a car insurance company, you should contact our law firm today. We have over 75 years of experience in dealing with insurance companies, and we know how to speak with them to ensure that your claim isn't devalued. Once you contact us, we can gather all of the necessary evidence and reports, investigate your case, and file a claim on your behalf.
Insurance companies are quick to relinquish responsibility as their main priority is always profit. We want to ensure that you receive justice and that your driver's insurance company doesn't cheat you into taking a low settlement.
Phone call us today to schedule a free consultation at (941) 444-4444. Our phone lines are open 24 hours a day, 7 days a week.