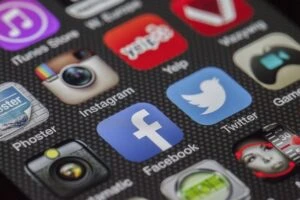 In our increasingly connected world, social media has become an integral part of our daily lives. We share personal moments, opinions, and mundane updates, painting a vivid picture of our experiences and interactions. However, what many individuals fail to consider is the potential influence of these seemingly harmless social media activities on a personal injury case. Posts, pictures, comments, and even the act of checking into a location can have significant ramifications on your personal injury claim.
The crux of a personal injury case often lies in the ability to convincingly demonstrate the extent of your injuries, pain, and suffering. But what happens when your social media activity paints a conflicting picture? Can a post about your attendance at a local Sarasota event impact the outcome of your case? The answer, quite simply, is yes.
While it's second nature to share our lives online, it's essential to understand how social media can impact a personal injury case. This is where The Law Place comes in. With a team of experienced attorneys, we can guide you through the potential pitfalls and complications that social media can bring to your case.
At The Law Place, we're not just about providing you with legal advice; we believe in empowering our clients with the information they need to navigate the complex legal landscape. This includes understanding the potential risks associated with social media and personal injury claims.
Whether you're facing a personal injury lawsuit or in the process of filing a claim, it's crucial to consider the potential influence of your social media activities. So before you hit that 'share' button, reach out to our team at The Law Place for a free evaluation of your case. We're here to help ensure that your path to justice is not compromised by an innocent social media post. Get in touch with an experienced Sarasota personal injury lawyer today.
The Role of Social Media in Personal Injury Cases
The rise of social media platforms like Facebook, Twitter, Instagram, and others has provided an unprecedented window into our daily lives. As we document our experiences, emotions, and routines, we leave a trail of digital breadcrumbs that could be used as evidence in a court case. In the context of a personal injury case, these digital footprints can have a profound impact.
When you file a personal injury claim, you're essentially stating that due to someone else's negligence, you have suffered injuries that have resulted in physical pain, emotional distress, lost wages, and other hardships. The defendant in the case, whether it's an individual or an insurance company, will look for any evidence to disprove your claim or minimize their potential liability. Herein lies the potential issue with social media.
Every tweet you post, every status update you share, and every photo you upload could potentially serve as evidence. For instance, let's imagine you've filed a claim citing severe back injuries that have restricted your mobility, leading to emotional distress and loss of enjoyment of life. Now, let's say a few days later, you post a photo of you smiling at a beach, seemingly having a good time. Even if you were in pain while the photo was taken, the image can be used by the defense to argue against the severity of your injuries or emotional pain and suffering.
The types of social media posts that could be admissible in court are wide-ranging. This can include photos, status updates, check-ins, video posts, and even comments. Essentially, anything that suggests your injuries aren't as severe as you've claimed, or that you're living a normal, happy life, despite your claims of pain and suffering, can be used against you.
Moreover, it's important to understand that it's not just your own posts that can impact your case. Tagged photos, comments, and interactions on other people's posts can also be scrutinized. As such, it's crucial to be mindful not only of your own social media activity but also of your interactions on others' pages.
Our team of dedicated attorneys fight and win for Floridians.
How Insurance Companies and Defense Attorneys Use Social Media
The emergence of social media as a fact-finding tool in legal proceedings has revolutionized the ways insurance companies and defense attorneys approach personal injury cases. Knowledge of their tactics can arm you with the tools to protect your claim and ensure you don't inadvertently provide them with damaging information.
Insurance companies and defense attorneys are increasingly turning to social media to gather evidence in personal injury cases. They're not just looking for obvious contradictions like pictures of an alleged back injury victim lifting heavy weights at the gym, though such posts certainly don't help. Instead, they're scrutinizing every piece of your social media content for subtler signs that could undermine your claim.
For instance, if you've claimed that your injuries have resulted in a loss of enjoyment of life, a picture of you smiling at a birthday party could be used to argue that you're not as emotionally distressed as you claim. Alternatively, a post about going back to work, even if it was just for a short time or a trial run, could be used to dispute your claims of lost wages.
In their quest to find such information, insurance claims adjusters and defense attorneys may try to gain direct access to your social media profiles. This can sometimes come in the form of new friend requests from unknown sources. It's essential to be vigilant about your privacy settings and who you allow into your online network. Accepting a friend request from a stranger could inadvertently grant an insurance adjuster or defense attorney access to your posts, photos, and personal details.
Even if you've set your accounts to private, don't assume that your information is completely inaccessible. Certain information, such as your profile picture and cover photo on Facebook, is often visible to the public regardless of your privacy settings. Furthermore, in some cases, a court may order you to produce records of your social media activity.
Dealing with insurance companies in personal injury claims in Florida is a daunting task. That is why it is important to an experienced Sarasota personal injury attorney by your side. When you have representation from an attorney, they will take over all correspondence with insurance companies and protect your rights to compensation.
The Dangers of Posting on Social Media During a Personal Injury Case
While it may seem harmless to share updates about your life on social media, doing so during an ongoing personal injury case can pose serious risks to your claim. There have been numerous cases where social media posts have resulted in a reduced settlement, a denial of claims, or a lost lawsuit. Understanding these risks is essential to protect the rights of injury victims.
One notorious example involved a man who filed a personal injury lawsuit after an accident, claiming severe physical and emotional distress. However, his Facebook posts told a different story. They featured him partying and enjoying his life, seemingly free from any pain or suffering. When these posts were presented in court, his credibility was severely damaged, and his case was dismissed.
Another case involved a woman who claimed her injuries from an accident limited her daily activities and ability to work. Unfortunately, her Instagram posts showed her hiking and going on beach trips, actions inconsistent with her claims. The court found her to be untrustworthy, resulting in the denial of her injury claim.
These cases demonstrate the types of social media posts that can be damaging to a personal injury claim. Posts depicting physical activities can be particularly harmful. If you're claiming severe bodily injury, photos of you dancing at a party or hiking in the mountains can directly contradict your claims.
Sharing personal details or sentiments about your case can also be damaging. For instance, expressing opinions about the accident, discussing the details of your injuries, or revealing information about conversations with your lawyer can all potentially be used against you.
Lastly, any inconsistencies between your injury claims and your social media activity can severely damage your credibility in court. For example, if you claim that you're unable to work due to your injuries but then post about working on a side project or part-time job, this can undermine your lost wages claim.
We're Florida's top litigation team with over 75 years of combined experience
Tips for Managing Your Social Media Accounts During a Personal Injury Claim
While navigating a personal injury claim, the management of your social media accounts can be critical to the outcome of your case. It is crucial to understand how to handle your social media activity to avoid jeopardizing your claim inadvertently. Here are some essential tips to help you maintain a prudent social media presence during this period:
Be Mindful of Your Privacy Settings – Every social media platform offers various privacy settings that can help control who can view your content. If your profile is public, anyone, including the insurance adjusters and defense attorneys, can access your posts. So, make sure to set your social media accounts to private. Be aware that this isn't a foolproof method as posts can still be shared or seen by friends of friends, but it's a start.
Think Twice Before Posting – During the course of your personal injury case, it's crucial to think before you post. Avoid discussing your accident, injuries, or the ongoing case on social media. Even seemingly harmless posts can be taken out of context and used against you.
Limit Your Social Media Activity – Reducing your activity on social media while your case is ongoing can be a wise move. It lessens the chance of posting something that could harm your case. If possible, take a break from social media until your claim is resolved.
Be Cautious About New Friend Requests – Insurance claims adjusters or defense attorneys may try to gain access to your profile by sending a friend request. Be suspicious of new friend requests from people you don't know or recognize.
Do Not Delete Old Posts – You might be tempted to delete old posts that could potentially harm your case. However, this could be seen as destruction of evidence. If you're concerned about past posts, discuss this with your personal injury lawyer.
Consult Your Lawyer – If you're unsure whether to post something or not, consult your personal injury lawyer. They can provide advice tailored to your situation.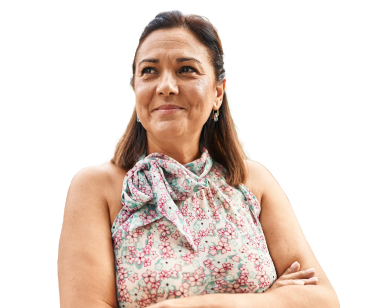 From the initial call to updates on your case status, we are here to get you answers.
The Role of a Personal Injury Lawyer in Safeguarding Your Interests
The power of social media can be double-edged, especially when dealing with a personal injury case. It is critical to have experienced legal guidance to safeguard your rights and interests. This is where a skilled personal injury lawyer comes into play.
Legal Guidance on Social Media Use
An experienced personal injury lawyer can provide critical advice on your social media use. They can help you understand what kind of content can jeopardize your case and how to handle your social media accounts to mitigate potential risks. They can warn you about common pitfalls, such as accepting new friend requests from unknown individuals who could be insurance adjusters in disguise. Your attorney can also advise you on whether past posts could be harmful to your case and what actions you might need to take.
Scrutinizing the Other Party's Social Media
Your personal injury lawyer isn't just there to help monitor your social media activities; they can also scrutinize the other party's online behavior. The same rules that apply to you can apply to the negligent party. If they post content that contradicts their defense, your attorney can use this as relevant evidence to support your claim.
Navigating the Complex Legal Process
A personal injury case involves much more than just social media. Your lawyer will guide you through the entire process, from filing the claim to negotiating with the insurance company and, if necessary, representing you in court. They will handle the complex legal procedures, leaving you to focus on recovery.
Advocating for Your Rights
At The Law Place, our team of personal injury lawyers is dedicated to protecting your rights and ensuring you get the compensation you deserve. We understand the nuances of Florida law and the impact of social media on personal injury cases. We're committed to providing our clients with personalized support, from offering advice on social media use to vigorously advocating for your rights against insurance companies and in court.
Your legal journey doesn't have to be a struggle. With our team at your side, you can navigate the complexities of your personal injury case confidently, knowing your rights and interests are being diligently protected.
The Role of Social Media in Personal Injury Lawsuits Involving Minors
The world of social media isn't exclusive to adults, and with many minors actively participating in various social platforms, it's vital to understand how their online activities can influence a personal injury lawsuit involving them. Just like adults, what children and teenagers post online could be used as evidence in a personal injury case, potentially weakening the claim.
For instance, a minor who has suffered an injury in an accident may not fully comprehend the implications of their social media activities on an ongoing lawsuit. Sharing a picture of participating in a sports event or a school trip could raise doubts about the severity of their injuries, despite the fact that many injury symptoms can fluctuate or be invisible to the untrained eye.
Therefore, parents or guardians need to exercise greater control and supervision over a minor's social media use during a personal injury lawsuit. Here are a few tips:
Educate about Social Media – Explain to your child the implications their online actions could have on the lawsuit. Encourage them to avoid posting any content related to their activities or the accident.
Review Privacy Settings – Make sure that their accounts are set to the highest level of privacy possible. This can prevent unwanted viewers, like insurance adjusters or defense attorneys, from accessing the child's posts.
Monitor their Social Media Activity – Regularly check your child's social media accounts for any content that could harm the case. Be aware of what they are posting and who they are adding as friends.
Consult with Your Attorney – If you are uncertain about anything, always consult with your personal injury lawyer. They can provide valuable advice and help you navigate this complex situation.
Remember, social media can significantly influence the outcome of a personal injury lawsuit, and minors are no exception to this. It's essential to be aware, be informed, and be cautious.
How Social Media Can Impact Your Personal Injury Case in Sarasota? FAQ
Can what I post on my social media account really impact my personal injury case?
Yes, absolutely. Courts have been known to permit the content found on social media accounts as admissible evidence in a personal injury case. Posts that contradict your claim or depict you engaging in physical activities despite claiming a serious injury can undermine your case.
Are all types of social media posts admissible in a personal injury case?
While the specific rules can vary depending on the jurisdiction, generally any information that is publicly accessible on your social media page can be used in a personal injury case. This can include posts, photos, videos, or even comments you've made or that others have made on your posts. Always assume that anything you post could potentially be seen by the other side.
I have been offered a personal injury settlement. Should I share the good news on social media apps?
It's generally not advisable to discuss any aspect of your personal injury case, including a settlement, on social media. The details of your case should remain confidential, and sharing them could potentially cause problems down the line. Your attorney can provide more specific guidance based on the details of your case.
As an injury victim, what precautions should I take on social media during a personal injury claim?
As an injury victim, it's important to be very careful about what you post on social media during your personal injury claim. Avoid discussing your case or your injuries, and be cautious about posting pictures or status updates that could be misconstrued. It's also advisable to review your privacy settings to ensure that only trusted friends can see your posts.
Can I deactivate my social media accounts until my personal injury claim is resolved?
Yes, you can choose to deactivate your social media accounts temporarily while your claim is being processed. However, you should not delete any content related to your case as this could potentially be seen as destroying evidence. Before making any decisions about your social media use, it's best to consult with your personal injury attorney.
Navigating the Impact of Social Media on Your Personal Injury Case
Navigating the intersection of social media and a personal injury case can be tricky. Your posts, likes, comments, and even friends list can become a treasure trove of information for insurance companies and defense attorneys. Without careful management, your social media activity may inadvertently jeopardize your claim and result in a lesser settlement or even a complete dismissal.
However, knowledge is power, and by understanding the potential impact of social media on your case, you can take the necessary steps to safeguard your claim. From adjusting your privacy settings to scrutinizing what you share, your online presence need not be a stumbling block in your quest for justice.
At The Law Place, we understand the complexities of personal injury claims and the role social media can play. Our team is well-versed in the nuances of Florida law and skilled at using these tools to our clients' advantage. We're committed to helping our clients navigate the intricacies of their cases, offering personalized support and comprehensive legal assistance.
If you're currently embroiled in a personal injury case, or if you've suffered an injury and are unsure about how to proceed, don't hesitate to reach out to us. We offer a free evaluation of your case, providing you with a clearer understanding of your situation and potential next steps. If you do continue with representation then we will work on a no-win, no-fee basis.
Call us today, and let us guide you through this complex process, fighting for your rights and the compensation you deserve.