If you have been involved in an accident that wasn't your fault, you may be eligible to make a personal injury claim. How long a settlement negotiation takes often depends on a variety of factors, and the legal negotiations normally take several months to be finalized. The injuries you may have sustained and the number of parties involved in the accident are examples of factors that can determine how long a negotiation could take.
Hiring legal representation is the most efficient way to receive the compensation that you deserve. At The Law Place, we have over 75 years of experience in filing personal injury claims and ensuring that our clients receive a fair settlement. We have ample experience across multiple practice areas, and so we know and understand how to navigate the complexities of the Florida legal system. In other words, our clients can rest assured that their personal injury case is in good hands.
Our team of experienced lawyers will lead settlement negotiations and make sure that the negotiation process is as quick and stress-free as possible for our clients. At our law firm, we offer a free case evaluation service so that you can discuss your case in-depth with a personal injury attorney with no strings attached. Once an attorney has reviewed your case and considered it strong enough, they will be able to determine how long it could take to reach a settlement agreement.
Our phone lines are open 24 hours a day, 7 days a week, so you can get in touch with us whenever you want. Contact us today at (941) 444-4444 for a free consultation with a professional personal injury lawyer and take the first step in getting the compensation that you deserve. 
Determining Liability in a Personal Injury Case
One of the most important things to do when filing a personal injury claim is determining liability for the accident. An accident attorney will be able to establish who was liable for your accident by reviewing evidence, including CCTV footage, and interviewing eyewitnesses when possible.
Florida is a no-fault state, meaning that the parties involved in an accident must file a claim with their insurance company before seeking compensation elsewhere, as per Florida Statute 627.7407. Therefore, in the State of Florida, drivers are required to have personal injury protection (PIP) with a minimum of $10,000 in order to cover damages, including medical bills and lost wages. In the case that the damages sustained as a result of the accident exceed this limit, a driver can claim compensation from the at-fault party.
This no-fault policy is designed to make filing claims and receiving compensation a faster and easier process for victims of accidents. However, when liability is disputed, the settlement negotiation usually takes longer. Insurance companies tend to dispute liability in order to avoid paying out compensation, so our lawyers are prepared for this. Our lawyers are well-versed in determining liability quickly in order to make the settlement process as fast as possible. We also work tirelessly to gather all evidence necessary to ensure that liability can not be disputed in a court of law.
Our team of dedicated attorneys fight and win for Floridians.
Sending a Demand Letter
Once a lawyer reviews your case and reviews the injuries you may have sustained, they will send a demand letter to the insurance adjuster detailing the amount of compensation necessary in order to cover any and all damages. We highly recommend that our clients document any injuries sustained from their accident, including medical records and photographs of the injuries, in order to strengthen their case.
The demand letter will include details on the case, including the events that occurred before, during, and after the accident. Other details that are usually included in a demand letter include:
Proof of liability of the at-fault party.

A list of injuries sustained due to the accident.

Medicals bills the victim obtained after receiving medical care for the injuries.

Proof of lost wages of the victim as a result of being unable to work after the accident.

Costs of repairing and/or replacing damaged property.
Although there is no legal requirement for an insurance company to answer a claim within a specific timeframe, an insurance provider will usually respond to a demand letter within 30 days of them receiving it in order to keep good faith. Having said this, some insurance companies can take much longer to respond, and in some circumstances, others might ignore the letter altogether.
Negotiating a Settlement Agreement With an Insurance Company
Once the insurance company receives the demand letter, they can decide how much they are willing to pay out of the initial demand. Sometimes insurance companies agree to pay the initial sum proposed by the claimant. However, this is not common. Insurance providers will usually reject the amount and offer a smaller amount of compensation to the client. Your personal injury lawyer will review the offer given by the insurance company and determine if it is a fair settlement. In the case that the reviewed offer is unjust, we will negotiate with the insurance company until a fair settlement is agreed upon by both parties.
Insurance providers are notorious for paying out the least amount of compensation possible to their clients. Your insurance company may find flaws in your claim or dispute the liability of the at-fault party. For example, the insurance company may argue that the medical treatment received after the accident was unnecessary and, therefore, should not be covered by the insurance policy. Our lawyers will lead negotiations with the insurance providers and ensure you get the highest amount of compensation possible for your claim. We have ample experience in dealing with these companies and know how to defend your case against providers who are unwilling to pay out large sums of money.
We're Florida's top litigation team with over 75 years of combined experience
Filing a Personal Injury Lawsuit
In the case that both parties fail to reach a settlement agreement, an attorney at The Law Place will file a lawsuit on your behalf. If the defendant offers further counteroffers after a lawsuit is filed, you may still accept it, and the lawsuit will be dropped. If your lawsuit does go to court, it may take some time until the claim can go to trial. Therefore, many clients prefer to accept compensation offers rather than going to court, and insurance companies are keen to settle claims without going to trial.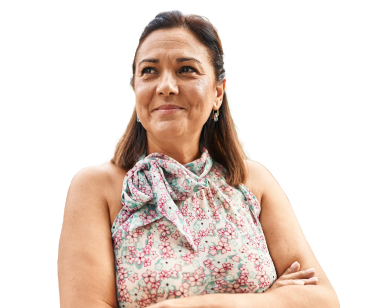 From the initial call to updates on your case status, we are here to get you answers.
Factors That Could Cause a Lawsuit to Take Longer Than Expected
At The Law Place, we pride ourselves on our ability to make the legal process as quick and pain-free as possible for our clients. However, sometimes a lawsuit can take longer than expected. Reasons for why the legal process can take longer than anticipated include:
Medical treatment

– It may be the case that the required medical treatment is taking longer than expected to treat injuries. This can complicate the legal process as it is difficult to determine how much should be awarded in compensation for medical care that hasn't yet been finished. Normally, compensation for medical expenses can only be claimed once the victim is released from care.

A large amount of compensation is involved

– An insurance company is much more likely to take longer in reviewing a claim when a large amount of compensation could be awarded to the claimant. Some insurance providers may even offer multiple relatively small amounts of compensation to the claimants in the hopes that one will eventually be accepted. This can make a lawsuit last significantly longer.

The defendant

– Cases can take longer to be settled if the defendant and their insurance company are unwilling to cooperate. The defendant will usually try to place liability on the claimant before accepting responsibility for an accident.

The case goes to trial

– More often than not, your case will be settled outside of the courtroom with negotiations led by attorneys and insurance companies. However, if a case does go to trial, this can significantly delay the process. Your lawyers will have to build a strong case to be put forward to a judge and then be deliberated by a jury. It can take months or even years to receive a court date, which is why most cases are settled without needing to go to trial.
By hiring legal representation, you can significantly reduce the amount of time it takes to get the outcome you deserve. Call us today for a free consultation with one of our top lawyers who will deal with your insurance company, lead settlement negotiations, and offer invaluable legal advice.
How Long Does It Take to Receive the Final Settlement?
Once the negotiations have ended and the final settlement has been agreed upon, you will be able to receive your compensation. Your lawyer at The Law Place will be able to offer an idea of the timeline of when to expect your final settlement to be awarded. An attorney will also guide claimants and inform them of the process in order to receive this compensation.
You will have to sign a release form that sets out the details surrounding your case as well as the final sum of compensation you will be awarded. Once this document is signed, the time it takes to receive the compensation will depend on the defendant and their insurance company's internal process. If the total amount of compensation is a larger sum of money, it may take longer for insurance companies to pay this out. The final settlement check will be sent to the lawyers that have been handling the case and then will be given to the claimant.
Damages That Can Be Claimed With the Help of a Personal Injury Attorney
If you have been involved in an accident that wasn't your fault, you may be entitled to compensation. Damages that could be awarded to victims of an accident include:
Medical bills –

The costs of medical care and hospital bills can be covered with the help of a lawyer at our law firm. An attorney can review expenses you have incurred, including medication, surgery, and travel expenses, and determine how much you may be owed.

Losses of income –

An attorney will be able to determine your past, present, and future losses of income that you have suffered from as a result of your accident.

Damaged property –

If you have had to repair or replace damaged property due to your accident, you may be able to cover these damages. If you have been involved in a car accident, damaged property, including your vehicle and cell phone, can be covered.

Pain and suffering –

If you have experienced a reduction in quality of life as a result of your accident, you may be able to claim compensation. You may be awarded compensation for physical injuries as well as psychological trauma that have negatively affected your life.

Wrongful death

– In the case that an accident has caused the death of a loved one, you have the right to claim compensation as per

Florida Statute 768.21

. Under this law, you will be able to cover expenses, including funeral costs for the deceased.
How Long Will My Personal Injury Case Take?
The time it takes for personal injury cases to be settled can differ greatly. This time can depend greatly on the insurance companies involved as well as the circumstances surrounding your case. For example, if your case involves more than one at-fault party, it is likely that it will take longer to reach a settlement agreement than a case that involves just one. This is because attorneys will have to deal with multiple insurance providers in order to come to a final agreement.
So, depending on the circumstances surrounding your claim, your case could take a few months to be settled or could take over a year. Call our law office today for a free case evaluation, and a personal injury lawyer will determine approximately how long your case could take to be settled.
How Much Will an Attorney at the Law Place Cost?
At The Law Place, we work on a no-win-no-fee basis as monitored by The State Bar Association. This means that you will only be charged for our legal services if we are successful in winning your case. A percentage of the final compensation awarded to the claimant will then be taken as a fee. In other words, you will not have to pay for our services from your own pocket if the outcome of your case is not positive, and you will only pay for our services through the final settlement total.
Contact The Law Place Today
If you have been involved in an accident, call The Law Place today to schedule a free consultation with an experienced personal injury lawyer. Settlement negotiations can sometimes be lengthy, and the negotiation process is often stressful. For this reason, we deal with insurance companies and lead negotiations with the defendant so that you don't have to. Our goal is to make the negotiation process as well as the general settlement process as quick and easy as possible so that you can move forward and get back to living your life the way you did before the accident occurred.
Our legal team at The Law Place can help you cover damages sustained from your accidents, including medical expenses, losses of income, and damaged property. We'll make sure that the final settlement offer is fair and covers the damages that you have sustained. After your free case evaluation with our top attorneys, we're sure that you'll have full confidence in our legal team to win your case and get you the compensation that you deserve.
Don't hesitate to contact our law office as soon as possible. You'll be offered a free case evaluation where we will review your claim and establish if your case is strong enough to win compensation. Our phone lines are always open, so contact us whenever it suits you best! Call us at (941) 444-4444 for a free consultation where you can receive extremely useful legal advice and guidance so that you feel fully confident in moving forward with your case.