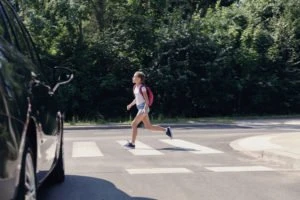 Florida is one of the states in the U.S. with the highest number of car accidents every year, and much of the time, these will involve a pedestrian. According to a report by the GHSA, 368 people died in a pedestrian crash from January 2019 to June 2019. The Governors Highway Safety Association (GHSA) further found that five states (Arizona, California, Florida, Georgia, and Texas) accounted for 47% of all pedestrian deaths in 2019.
These accidents can happen for a number of reasons. In some cases, there was a clear person or entity at fault, such as a driver not adhering to the state's traffic laws. Other times it is less clear, where a third party may have been involved in some way, or various factors contributed to the accident.
If you have been involved in an accident as a pedestrian in Florida, we understand the amount of stress and trauma you must be going through. Although you will no doubt be focused on your physical recovery, it is important to remember that you may not have to face the economic consequences of a car accident alone, as you may be entitled to compensation. With the help of a pedestrian accident attorney from a reputable law firm such as The Law Place, you are in the best position to build a case for your right to this compensation.
The legal system may seem intimidating, but you don't have to face it alone. If you or a loved one was the victim of a pedestrian accident, contact us today to see how we can help. Our phone lines are open 24 hours a day, 7 days a week for the convenience of our clients. So why wait? Contact The Law Place on (941) 444-4444 to schedule a free consultation today.
What Should I Do If I Have Been Hit by a Car?
If you have been hit by a car or see another pedestrian hit by a car, the first thing you should do is call 911 to report the accident and ask for help. If you are unable to call for help on your own, you should ask a bystander to call 911 for you and tell the operator what has happened.
The next thing to do is to seek immediate medical attention. Regardless of whether you do not feel injured, you should not refuse medical attention at the scene. A lot of the time, the shock of an accident can cause a rush of adrenaline which masks the pain of your injuries, even in cases of severe injuries such as brain trauma or internal bleeding. So make sure to seek medical attention even if you feel fine, whether that be an emergency room, urgent care center, hospital, or private doctor. Another good reason to seek immediate medical attention is that delaying or refusing medical treatment can later undermine your claim. This is because insurance companies will try their very best to avoid paying out claims, including attempts to argue that your injuries were not caused directly by the accident. A pedestrian accident attorney can also help you to understand your insurance policy and advise you on your communications with your insurance company to ensure that you are being treated fairly.
Our team of dedicated attorneys fight and win for Floridians.
Common Injuries Caused By Pedestrian Accidents
Every car accident is different, so the different injuries resulting from a crash will vary widely depending on factors such as how fast the car was driving and what type of vehicle it was.
Some of the most common injuries to pedestrians include:
Surface injuries such as scrapes, cuts, and bruises to the head, face, and hands.

Fractures to arms, wrists, legs, and pelvis.

Sprained or torn ligaments.
If you have suffered injuries from a pedestrian accident, contact The Law Place today. We can see if you could be owed compensation for your pain and suffering.
Who Pays a Pedestrian's Medical Bills if They Are Hit by a Car?
Every driver who owns a motor vehicle in Florida is required to have Personal Injury Protection (PIP). Florida's PIP laws are explained under Florida Statute 627.736.
Pedestrians who have PIP will also be covered by this insurance if they are hit and injured by another motor vehicle. A person will be considered a pedestrian if they are:
Walking.

Sitting down.

Riding a bicycle.

Standing.

On a skateboard, rollerblades, scooter, or moped.

Occupying a trailer.
It is worth noting that PIP will only pay for your medical bills if you have 'physical contact' of some sort with the motor vehicle. There is also a limit of $10,000 for the amount PIP will pay in case of the need for medical attention following an accident. This is only in the case that a physician, dentist, or advanced registered nurse practitioner has determined that you require emergency medical attention. If your hospital bill exceeds $10,000, then you will need to pay the remaining amount, unless you make a claim against liable parties.
We're Florida's top litigation team with over 75 years of combined experience
Who Is at Fault When a Car Hits a Pedestrian?
It's a sad fact that pedestrian accidents occur every day in Florida, with there being many busy city streets and an unfortunate number of drivers who do not obey traffic laws. Every case is different, where sometimes it is more obvious who is at fault, and sometimes assigning blame can be trickier.
If a pedestrian is on a crosswalk when they are hit by a vehicle, then the driver is at fault. This type of pedestrian accident would be an easy one to build a successful personal injury case around.
If, on the other hand, the pedestrian was hit while they were not on a pedestrian crossing, then the fault could lie with both the driver and the pedestrian. Luckily, the comparative fault laws in Florida Statute 768.81 allow a person to make a personal injury claim even if the person in question was partly to blame. In cases where more than one party is found to be at fault, the payout of a case will be dependent on the pedestrian's share of fault. If the pedestrian is found to be 10% at fault, for example, because they were crossing the road directly from a sidewalk wearing dark clothing, then they would only receive 90% of the total settlement.
Pedestrians hit by cars are often unsure of who was to blame, which is why it helps to have a personal injury lawyer go through the details with you of how the accident occurred. If you decide to work with our law firm, your assigned injury attorney would also be able to take to witnesses and consult police reports and video footage of the incident.
Filing a lawsuit against a third party can be daunting and confusing without the required prior knowledge. For this reason, we recommend that you contact a reputable law firm as soon as possible. If you arrange a free legal consultation with us, an experienced attorney can give you legal advice about your pedestrian accident case, and you can decide if you want to pursue filing a law suit.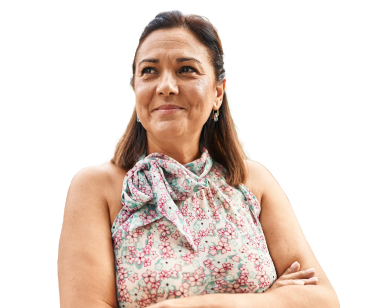 From the initial call to updates on your case status, we are here to get you answers.
What Damages Can a Pedestrian Hit by a Vehicle Claim For?
If you have been involved in a pedestrian accident case caused at least in part by the driver's negligence, then you may be entitled to make a personal injury claim against the driver's auto insurance company for the damages caused.
Here are some of the damages that you could claim for following a car accident:
Personal property damage

– If your personal items (such as your phone or clothes) were damaged or broken when the accident happened, then you may be able to claim compensation for the cost of replacing them.

Medical bills

– Most pedestrian accidents lead to at least some minor injuries, where some can even cause serious injuries such as traumatic brain injury or spinal cord injuries. If your car accident caused you injuries at the scene or secondary injuries, be sure to keep copies of your medical records and any appointments or prescriptions. Medical bills can be extremely expensive, and it is common to discover that your regular health insurance will not be sufficient to cover all of the costs.

Lost wages

– If the injuries you suffered from your pedestrian accident caused you to take time off work, then you may be able to claim compensation for the wages that you would have earned. This is also true of future wages if you are less able or unable to work in the future because of your injuries.

Pain and suffering

– A personal injury attorney will also be able to help you to calculate how much compensation you could claim for damages that are less easy to measure but are no less important. This could include insomnia, emotional distress, depression, or post-traumatic stress that resulted from the accident.

Wrongful death

– Sadly, many fatal pedestrian accidents happen every day in Florida. If a family member or loved one passed away as a result of a car accident, then you may also be able to claim fair compensation for the loss of family income and funeral expenses.
There is no limit to the amount that a victim can claim for damages following a personal injury incident. For this reason, we recommend that you contact an accident attorney who can help you claim fair compensation for as much of the damages as possible. Contact us today to arrange a free case evaluation with one of our attorneys. They will go through the details of the accident with you and give you a rough estimation of the amount of compensation that you might be entitled to, and give you legal advice on the best next steps to take.
What Can a Personal Injury Lawyer Do for Me?
If you have been in an accident with a car in Florida, then the first thing you should do is to get legal advice from a reputable law firm. Regardless of whether you have suffered from minor or serious injuries following a car accident, you should contact a personal injury lawyer to see if it could be worth filing a claim against the driver's insurance company.
If you call us today, we can arrange a free case consultation with one of our lawyers with relevant experience. In this consultation, you can ask any questions you might have and receive specialized, non-biased advice regarding your case. Following this free case evaluation, you can decide whether you want to work with us. If you do, you will be assigned a lawyer who will work with you throughout the entire process and fight continuously to get you the compensation you deserve. Your lawyer will build your case by collecting evidence from the scene, such as witness reports, CCTV footage, police reports, etc. They will collate detailed records in order to calculate damages, such as lost wages, property damage, and medical expenses, to ensure that you receive the compensation you are entitled to.
Your assigned lawyer will also help you to deal with your own insurance company, as Florida's no-fault laws laid out in Florida Statute 627.7407 require you to make an insurance claim against your own insurance company before you can make a claim against the driver's car insurance company.
Call us today to arrange a free consultation. Our phone lines are monitored 24 hours a day, 7 days a week for the benefit of our clients. Call now at (941) 444-4444.