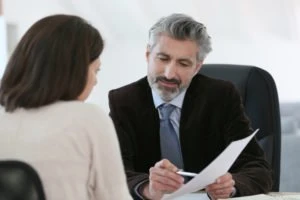 If you are being held liable for a car accident, then it is likely that your car insurance policy will cover your lawyer's legal fees. However, if you have been involved in a car accident that wasn't your fault, it's highly recommended to hire legal representation in order to claim compensation and cover the damages sustained. In the State of Florida, all drivers are required to have liability insurance. Therefore, with the help of a professional attorney, the claimant can claim compensation from the at-fault party's insurance company if the damages exceed their insurance policy limit.
At The Law Place, we have over 75 years of combined experience in handling personal injury cases and negotiating settlements with car insurance companies. Our professionals will guide you through the legal process and keep you updated on your case as it goes on, so you can rest assured that your case is in good hands.
Call The Law Place at (941) 444-4444 for a free consultation with an experienced car accident attorney who can offer legal advice and guide you through the legal process with no strings attached. 
Legal Requirements for Drivers in Florida
In accordance with regulations set out by the Florida Department of Highway Safety and Motor Vehicles (FHSMV), the State of Florida requires drivers to have personal injury protection (PIP) insurance coverage as well as property damage liability coverage (PDL), both at a minimum of $10,000. PIP covers up to 80% of medical bills regardless of who caused the accident, while PDL covers damages caused to the claimant's property. For example, if the victim's car was damaged due to the negligence of the at-fault party, then their property damage liability coverage should cover the costs to repair or replace it.
Bodily injury liability coverage (BIL) is an optional coverage that covers medical expenses of the victims that exceed the PIP limit and can also be used to pay for legal fees if the claimant decides to sue the at-fault party. Bodily injury liability coverage is highly recommended for all drivers. Insurance companies have a duty to defend their clients, so if you were the at-fault driver in an accident, your insurance company will normally hire a lawyer to defend you and cover any legal fees.
Exceptions to an Insurance Company's Duty to Defend
As stated previously, it is an insurer's duty to defend their client if they are sued by a claimant and held liable after a car accident. However, a car insurance company may not be required to cover legal fees due to the following:
The client intentionally caused the accident

– If it is proven that the insurance company's client intentionally caused the accident and it was not caused by negligence, the provider no longer has a duty to defend their client.

The insurance company was not notified of the accident quickly enough

– It is highly recommended to report a car accident to your insurance company as soon as possible. In Florida, you are required by law to report the accident within 10 days from when it occurred. If this time limit passes and the insurance company is not informed, their duty to defend may be voided.

The damages exceed the auto insurance coverage

– An insurance company is not required to pay for legal fees if the damages incurred exceed the client's policy limit.
Will My Insurance Company Pay for My Legal Fees if I'm Not at Fault?
Many insurance policies cover expenses incurred after an accident, including medical bills and damaged property. However, once your insurance company pays up to the legal limit of your insurance coverage, they are no longer legally required to pay for further expenses, including legal fees.
Therefore, if you have been involved in an accident caused by someone else's negligence, it is crucial that you seek legal representation. With an experienced team of personal injury lawyers, you will be able to sue the at-fault driver in order to receive compensation to help cover the damages incurred. Doing this is particularly useful when the damages incurred by the claimant exceeds an insurance policy limit.
How Much Will a Personal Injury Lawyer Cost?
Lawyer fees can be expensive, which is why, at The Law Place, we work on a contingency fee basis as monitored by The State Bar Association. This means that you will only have to pay for our legal costs if we are successful in your case and win a settlement for you. Our fees will be taken as a percentage of this settlement. After a free consultation with a car accident lawyer, you'll have an idea of what damages you could claim and how much compensation you could receive.
Damages that may be claimed with the help of a car accident lawyer include:
Medical expenses.

Lost wages.

Damaged property.

Pain and suffering.
Contact The Law Place Today
At The Law Place, we pride ourselves on our ability to resolve claims quickly and ensure our clients feel completely confident and stress-free while we go through their personal injury lawsuits with them. Understanding the complex laws and regulations surrounding car insurance policies can feel daunting, which is why our legal professionals will be fighting in your corner and leading negotiations with insurance companies so that you don't have to.
Our attorneys will explain in further detail how legal expenses for your personal injury claim will be handled and ensure that you feel confident moving forward with us by your side. Our team will review what your insurance coverage consists of and work towards receiving the compensation that you deserve.
Our phone lines are open 24 hours a day, 7 days a week, so you can call us whenever you want! Contact us today for a free consultation at (941) 444-4444.