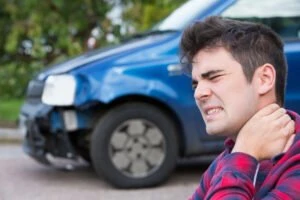 If you didn't see a doctor following a car accident, it could hinder your ability to claim compensation later on.
Some people may choose not to seek immediate medical attention. The extent of their injuries may have been masked by adrenaline or shock, or they might be worried about the cost. Yet, this can seriously affect your ability to claim damages.
It is important to seek medical attention as soon as possible after a car accident to protect your health as well as your right to compensation.
Having an experienced attorney on your side throughout the legal process can significantly increase the likelihood that you receive fair compensation. Contact The Law Place today for a free consultation on (941) 444-4444.
What Can I Do If I Want to Start a Car Accident Case But I Don't Have Medical Records?
In order to file a personal injury claim against the at-fault party responsible for your injuries and, therefore, the damages you incurred, you should see a doctor. Failing to do so will most likely result in your claim being rejected. You should go and see a doctor about your injuries, even if some time has passed before you try to file a personal injury claim.
If some time has passed since the accident, then it will be more difficult to prove that your injuries were a result of the accident. You should speak to an attorney to maximize your chances of receiving compensation. They will look for other ways to prove that the accident caused you harm, such as witness statements, CCTV, expert statements from doctors, and accident reconstruction specialists, and more.
Why Medical Records Are Important to a Car Accident Case
Medical records are important evidence to show that your injuries were a result of the accident. Medical records also show the extent of your injuries and evidence of your suffering while also proving evidence of necessary follow-up care. All of these factors will be important evidence when trying to claim compensation.
Medical damages often provide evidence for other kinds of damages such as pain and suffering. Pain and suffering damages are designed to compensate you for your emotional suffering, and the value is usually worked out based on the cost of your medical expenses.
Is There a Time Limit for Visiting the Doctor After a Car Accident?
If you want to bring a personal injury claim against the at-fault party, then technically, there is no time limit to see a doctor. However, the sooner you seek medical attention, the stronger your case will be, and the more chance you have of filing a successful claim.
However, all accident cases carry a statute of limitations, which sets out a time limit for filing your claim. The statute of limitations for filing a personal injury claim in Florida is four years, in accordance with Florida Statute 95.11.
Time Limits for Filing an Insurance Claim Without Medical Records
If you want to seek compensation from your own insurance company, then you must have sought medical attention within 14 days of the car accident, as per Florida Statute 627.736.
How Can an Attorney Prove Damages Without Medical Records?
Following a car accident, medical records are generally used to prove damages. Without this, it will be very difficult to prove that your injuries were a result of your car accident.
However, this does not mean that you should not go and see a doctor or seek help from a lawyer. Some injuries, such as whiplash, might not present initial symptoms. You may have even been seen by a doctor but received an all-clear before your injures worsened later on.
At The Law Place, we offer a free consultation, so at the very least, you should give us a call so that we can give you advice about your specific case.
Will Waiting Too Long to Seek Medical Treatment Affect My Car Accident Claim?
Every case is different, so it is difficult to say with certainty how delayed medical treatment may affect your case. If your injuries have begun to heal, then it may be difficult to prove that they were a result of the accident.
Failing to seek medical treatment quickly could hinder the outcome of your case, but it is still worth seeking advice from a lawyer.
What Compensation Can I Claim for Car Accident Injuries?
If you've been involved in a car accident, then you have probably incurred a lot of bills. Many of them could have been unforeseeable, which may have meant that you have delayed starting the process of claiming compensation.
An attorney can increase the likelihood that you receive a settlement and work to maximize the amount you receive.
Damages that you may be able to receive include:
Medical bills

– Medical bills in the U.S. can quickly accumulate. It may have even been one of the reasons that you delayed medical treatment. Medical expenses can leave people in debt and can cause a lot of stress and anxiety. An attorney can help you claim compensation for both past medical expenses and future costs for anything related to the accident.

Lost wages

– If your injuries led to you having to take time off work, or affected the type of work you are able to do, then you should be compensated for this. An attorney will work to make sure that past and future lost income is accounted for in your settlement.

Property damage

– If you have had to pay for repairs/replacement of your vehicle or any possessions, such as a phone, then you should be reimbursed for this.

Pain and suffering

– Pain and suffering damages are designed to compensate accident victims for their emotional suffering as a result of the accident. For example, you may have been left with anxiety, depression, and an inability to enjoy things that you once did, such as a sport or hobby. These types of damages can be difficult to prove, but an attorney will work to maximize the amount you receive in pain and suffering damages.
Qualities of a Reputable Car Accident Lawyer
If your injuries have been delayed, then you might be panicking about getting going with your case. However, it is important that you take your time when choosing a car accident attorney.
There are lots of large law firms that aim to get cases in and out as quickly as possible – they make their profit from sheer numbers. They will often spend money on things like TV ads and billboards, but they may not have your best interests at heart.
It is important that you know what makes a good car accident lawyer so that you can make an informed decision when choosing one.
A Professional Website
A trustworthy car accident lawyer will have a professional website with lots of content. You should be able to find information about the firm as well as plenty of informative articles and blogs. This suggests that the firm is transparent and has lots of knowledge and resources to support its clients.
Positive Reviews
However, a law firm's website is not enough to prove that they are trustworthy. You should also look at independent review sites where you can look at individual attorneys. For example, here at The Law Place, we're externally reviewed by AVVO, where most of our personal injury attorneys have received the highest possible score of 10.0. This is based on things like years in service, awards, and client reviews.
Ask potential attorneys for testimony from their clients. If they cannot provide you with this, then it is a huge red flag.
Free Consultations
Any reputable law firm should offer a free consultation for prospective clients. This allows you to ask the questions you need to before committing to representation, spending any money, or signing any contracts. It gives both parties an opportunity to decide if the relationship could be a beneficial one.
Working on a No-Win, No-Fee Basis
Lawsuits can be expensive, especially if your case ends up in court. Therefore, it's best to choose a firm that operates on a no-win, no-fee basis, often referred to as a contingency basis. This means that if your case is unsuccessful, you will not pay anything.
This also ensures that your attorney is committed to your case, as if they don't succeed, then they will not receive anything. Therefore, it also demonstrates that if they have accepted your case, then they are confident that it will succeed.
Beware of any law firms that have hidden costs such as 'admin fees.'
At The Law Place, we work on a no-win, no-fee basis as monitored by The State Bar Association. There are no hidden fees, and we only take a percentage of your eventual settlement if you are successful. This will be agreed upon with you beforehand, ensuring full transparency.
Local Law Firm
The law is complex, and it's always developing. When you hire a law firm based in the state where your accident occurred, it ensures that they have the greatest knowledge about the state laws that affect your case. At The Law Place, our attorneys have over 75 years of combined experience in Florida law.
Focus on Attorney-Client Relationship
Going through a lawsuit can be an incredibly stressful experience. You need an attorney who will take the time to answer your questions and support you through the process.
At The Law Place, we will discuss your case as a team so that you can benefit from our combined experience. However, one of our attorneys will be your advocate. They will be your main point of contact and will be on hand to answer any questions.
Contact The Law Place Today
If you didn't seek medical attention soon after a car accident, then you may still be able to recover compensation. However, your case will be more difficult to prove, and it's a good idea to speak to a car accident attorney.
If you have injuries that are affecting your day-to-day life, then you should not have to suffer the financial burdens that come with it. Contact us today to find out if you could have a valid claim.
During your free consultation, we will give you free legal advice so that you can be confident in your next steps. Call us today at (941) 444-4444.