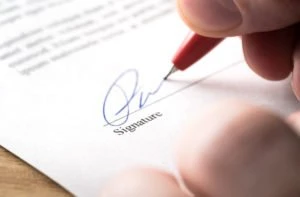 When injury victims are still suffering from the results of an accident, despite their settlement, they often wonder whether a lawsuit can be reopened and if they can get further compensation. Generally speaking, when a settlement offer has been accepted, and a release of liability has been signed, it marks:
The end of a client's ability to file a lawsuit against the defendant.

The end of their case.
However, depending on where you are at the settlement stage, your case may not be completely final. For example, if you and the other party or parties involved cannot agree on a settlement amount, and the liability release has not been signed, a lawyer from our law firm could help.
In these situations, it is in your best interest to consult with an experienced and knowledgeable personal injury attorney as soon as possible. At The Law Place, our team of skilled attorneys has over seventy-five years of experience between them. They can provide you with much-needed support and advice to help you to achieve the best possible results.
So don't hesitate, contact us today at (941) 444-4444 to schedule a free consultation. Our phone lines are open 24 hours a day, 7 days a week.
Why Can't I Reopen a Personal Injury Case?
If you have settled with a defendant, in or outside of the courtroom, you cannot typically reopen that personal injury claim again. Even though this news might be disappointing, it is important to know that these restrictions seek to protect you and the defendant. The defendant is protected from facing multiple lawsuits relating to the same case, and victims are protected from the defendant contesting the settlement with new evidence at a later date.
However, despite the fact that you probably will not be allowed to reopen a case that has already been closed, there may be multiple parties involved in your case, and you may be able to seek compensation from someone else entirely. An experienced personal injury lawyer can tell you if you have grounds to file a claim against a third party during a free consultation.
What Is a Release of Liability Contract?
Once a personal injury settlement has been reached, you will have to sign a general release before any insurance company hands you a settlement check. This general release contract, or release of liability contract, will prevent you from reopening a personal injury case that has been officially closed. It completely blocks out any possibility of revisiting the personal injury case, even if new evidence comes to light. You will be asked to sign the general release once you have agreed on a settlement amount with the insurance company.
The contract states that you are relieving the defendant and their insurance company of any obligation to pay out compensation in the future for any personal injury claims related to the incident. By signing this, you are giving up your legal right to seek further compensation if you ever need to.
This is why you should always ask a qualified personal injury lawyer to take a look at your personal injury settlement and the facts of your case before you sign anything.
Is It Ever Possible to Secure Further Compensation?
Victims may be able to reopen a personal injury lawsuit if the case is considered closed, but you have not yet signed on the dotted line. Sometimes insurance companies cannot reach a settlement amount and go back into negotiations. In some other cases, an accident victim might receive a settlement and then be asked to sign a release of liability contract. The victim can still change their mind at this stage and say that they are not happy with the amount offered.
However, the case is considered legally active because the contract hasn't yet been signed. If you have found yourself in this situation, the best thing you can do is get legal advice from an experienced personal injury attorney. A person with the right legal knowledge and skill will be best equipped to resolve the dispute.
What if I Don't Agree to the Settlement Terms?
We often work with clients who are considering accepting a settlement offer but are stuck in a dispute with the defendant over the terms of the liability release. It is important to remember that you do not have to sign a release and accept the offer if you have any concerns regarding the terms.
You might have chosen to represent yourself in the personal injury case, but it is now a good time to hire a lawyer to support you during the finalization of the legal details. With the help of a good lawyer, you may be able to present your case to a judge, and:
Request a revision of the liability release terms.

Back out of the settlement and go back to the negotiation stage.
For more information about how a lawyer can help you with your personal injury claim, call The Law Place for a free case evaluation.
How Do I Know if I Am Being Offered Fair Settlement?
It is difficult for people with no legal knowledge to know if they are being offered a fair settlement following a car accident or any other incident. They are often left concerned about what will happen after they accept a settlement offer. For example, they may wonder:
If the insurer has made them a fair offer.

If they will have enough settlement money to cover any future

accident-related expenses.
As we have established, once the liability release has been signed, you cannot reopen the case and ask for more money. This is why you should always seek legal advice before agreeing to anything. A good lawyer will be able to ensure that you are awarded compensation that is reflective of your losses as well as any ongoing pain and suffering.
How Can a Lawyer Help Me Receive a Fair Settlement?
If someone else is legally liable for your injuries and other damages, your settlement offer should include compensation for all of the following:
If you were involved in a car accident, your own Personal Injury Protection (PIP) should cover your medical costs up to your policy limits. In some cases, policies do not account for the full extent of a victim's damages, and they are left with no option but to file a personal injury claim.
Don't miss your chance to fight for full and fair compensation. Our lawyers will examine the facts of your case, tell you what types of compensation you can claim and whether you are eligible to file a third-party liability claim.
What Happens if My Costs and Losses are Greater Than the Initial Settlement Offer?
After receiving a settlement offer from an insurer, you may think that the amount is much lower than the value of your accident-related losses. If this is this case, you should not accept it. Instead, you should consult with our experienced personal injury lawyers. Our team can help you assess whether this initial offer is fair and help you reopen the negotiations if necessary.
How We Can Support You Through Every Step of Your Case
Insurance companies are famous for taking advantage of accident victims who have no attorney to advise them. They are aware that you will likely not read between the lines of whatever they are offering because you are more focused on getting the money.
However, even if you are struggling financially, you must be patient as you cannot reopen the case once you have signed the waiver and taken the money. This is why it is in your best interest to have an attorney in your corner during negotiations. They can help you negotiate and review the general release of liability to ensure that everything is legal and fair.
An attorney from our law firm can:
Gather evidence of your injuries and losses.

Establish fault on the part of the defendant.

Help you understand what a fair settlement would be in your case.

Handle all negotiations and communications with the insurance company on your behalf.

Explain Florida's no-fault insurance rules to you and whether you qualify to step outside of those rules.

Ensure that you comply with Florida's statute of limitations, as described in

Florida Statute 95.11

, which affects the time you have to file a lawsuit.
For more information about how our law firm can help you, call us today to schedule a free consultation with an experienced attorney.
Choosing The Law Place to Take on Your Personal Injury Case
The Law Place is fully committed to ensuring injured people like you reach fair settlements. With our help, you will not be left wondering if you can reopen your case to recover more compensation because we will ensure that your settlement is fair.
We will be there for you every set of the way, providing you with support and guidance when you need it the most.
Call The Law Place Today for a Free Consultation
Whether you were recently involved in an accident or are considering a settlement offer from an insurance company, it is likely that your case will benefit from some legal advice, help with settlement negotiations, and more.
Typically it is not possible to reopen a case after a settlement has been reached and you've signed a release of liability, but our law firm will review your case in order to talk you through your legal options. Contact us today at (941) 444-4444 to schedule a free consultation with an experienced attorney.