In the State of Florida, car accidents happen every day. The average car accident is caused in most cases due to the at-fault driver's negligence. However, no matter whose fault the accident was, all parties involved must deal with the financial burden that follows. This includes medical bills, lost wages, and more. It is understandable that following a car accident, some victims are reluctant to attempt to seek a car accident settlement. The reason for this is that the expenses after an accident are financially draining, and they might believe hiring a lawyer will only increase this burden.
Making a personal injury claim can be quite complicated as an accident victim. In order to make one successfully, you will need to provide a lot of evidence supporting your claim. It is possible that you can reach a settlement without a lawyer. However, the chance of you receiving the full car accident settlement that you deserve is more achievable with the assistance of a personal injury attorney.
In order to receive the highest amount of compensation that you deserve for your car accident case, we recommend hiring a personal injury lawyer. Here at The Law Place, we work on a contingency fee basis. This means that we only charge our clients for our services if we are successful in winning your case. A percentage of the total settlement that you have won will be taken as payment towards us, meaning that you will not have to pay a cent from your pocket for the legal services we provide. As a reputable law firm, we boast over 75 years of combined experience in Florida law and have a successful track record. At our law firm, we work tirelessly to ensure that our clients receive the settlement they rightfully deserve.
If you would like some legal advice, and to receive more information about how our contingency fees work, contact us today. Our telephone lines are open 24/7, meaning there is never a bad time to get in touch with us. One of our personal injury attorneys will be available to take your call. Call today at (941) 444-4444 to schedule your free consultation.
What Is a Car Accident Settlement?
In most personal injury cases, instead of taking it to court, most insurance companies prefer to reach a settlement outside of court. A settlement is a sum of money that is awarded to you based on the pain and suffering that was endured as a result of the accident. The sum that you are given will be based on the following factors:
Medical bills –

This also takes into account future medical treatment you might require, as well as transport fees to and from appointments and other medical expenses.

Damage to property –

This refers to the damage that could have been caused to your vehicle during the accident and the costs that follow that.

Lost wages –

This refers to the time off work you might miss as a result of the injuries sustained in the accident. This also considers potential future earnings.

Pain and suffering –

Pain and suffering

is the emotional distress you might feel following an accident. These costs include any mental anguish you might experience as well as a loss of enjoyment in your life following the car accident. Although more difficult to prove, it is important to strive for pain and suffering damages.

Wrongful death –

Unfortunately, in car accidents, death happens. Although no amount of money will take away the pain during this difficult time, you do have the right to find out how much compensation you can receive for funeral costs and a

loss of consortium

.
It is important to know that once you have reached a settlement, you are not able to pursue another legal action for the same auto accident.
Our team of dedicated attorneys fight and win for Floridians.
What Is an Insurance Adjuster?
Florida is a no-fault state. This means that drivers have insurance to cover their own damages and injuries rather than having insurance to pay out to the other party. To put it simply, a no-fault situation means that regardless of who is the at-fault driver, each party involved is required to file a claim to their own insurance company. As provided under Florida Statute 672.7407, you must contact your own insurance company first to try and reach a fair settlement with them. Insurance companies usually have an insurance adjuster, also known as a claims adjuster. This person will be responsible for calculating the amount of compensation you are owed in your personal injury case. They will do this based on the evidence surrounding the case.
Unfortunately, an insurance company's main motive is profit. Their goal is to make sure that they do not have to pay a large settlement. The insurance adjuster involved in the case will most likely try to devalue your settlement as much as possible. For this reason, you must approach speaking to them with extreme caution. Try to refrain from giving them too much information about the accident.
Handling insurance companies can be a complicated process. For this reason, we recommend that you speak with one of your personal injury attorneys. They can guide you through this legal process and will be able to negotiate with the insurance adjuster for you. If it is the case that you are unable to contact an attorney before speaking to the adjuster, you should give your name and the place where the Florida car accident happened.
What Evidence Do I Need to File an Accident Claim Without a Lawyer?
In the average car accident settlement process, you will always need to provide evidence. If you decide to pursue a claim without legal assistance, you will need to build a strong case, and evidence will play a big part in this. You should gather as much evidence as possible to support your claim.
As mentioned previously, evidence plays a huge role in a personal injury claim. The more evidence you have, the easier it will be to reach a settlement with an insurance company. The evidence that you have must clearly prove that there was another party that caused the accident and that their negligence has caused you to suffer a serious injury.
Listed below are the documentation types you will need to support your personal injury claim:
Medical records and bills –

These documents must outline the injuries you have sustained and the harm that they have caused you to suffer. Medical bills must also be provided that show you had to seek medical treatment after the accident and how much money that cost you.

Lost wages –

You should provide documents from your employer and bank that show a loss of income from not being able to work due to the injuries sustained.

Evidence from the accident scene –

Evidence from the accident scene is crucial to provide your insurance company with. This includes a police report, witness statements, and pictures from the scene.
The more evidence that you can provide will increase your chances of receiving a high settlement. It is possible to gather this evidence alone, but it can be a long process. With the help of a lawyer, the legal process can progress much more smoothly.
We're Florida's top litigation team with over 75 years of combined experience
How Do I Calculate the Cost of My Damages Without an Attorney?
In most personal injury claims, the amount of compensation that you will be rewarded is calculated through two types of damages: special damages and general damages.
Special damages are damages that are usually easier to calculate. This is done through concrete evidence from the accident, such as damage to property, medical costs, loss of earnings, etc. They also refer to future financial losses that you will suffer due to the accident, such as future lost earnings and medical bills. In these cases, it can be difficult to calculate future losses without help from personal injury lawyers. An attorney can help you calculate the earnings you would have made based on your annual average of earnings and your tax returns.
The second kind of damages for an accident is general damages. These are a little more difficult to calculate as they aren't based on evidence. The most common type of loss that comes from general damages is pain and suffering. As mentioned previously, this refers to any mental anguish you may have experienced, as well as a general loss of enjoyment in your life following the accident. On these grounds, you can claim pain and suffering damages.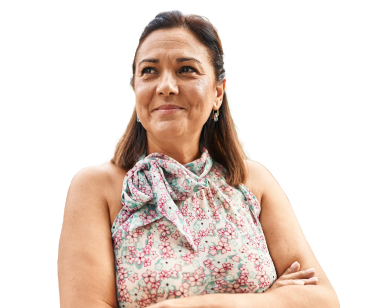 From the initial call to updates on your case status, we are here to get you answers.
When Should You File an Accident Claim Against the Other Party's Insurance Company?
As mentioned previously, under Florida law, you are required to seek compensation from your own car or health insurance first before making a claim against the car or health insurance company of other parties involved. The unfortunate truth is that in many cases, the damages that you have suffered go beyond what is covered under your insurance policy.
By law in Florida, it is required that all drivers must have a minimum of $10,000 in personal injury protection (PIP) coverage and the same amount in property damage coverage. However, if you have been involved in a car accident in Florida that has caused serious damages and injury, you might need to file a claim against the at-fault driver's insurance company. In order to do this, you must be able to prove that you have exceeded the limits of your policy. Equally, you must be able to prove that the other party involved caused you harm. Once you have done this, you can file a claim against their insurance.
It is important to recognize that accident claims against another party's insurance company are difficult to win. The insurance company of the at-fault driver will not want to pay out to someone who is not under their policy and will avoid doing so as much as possible. If you find yourself in this situation, we recommend that you speak with one of our experienced injury attorneys as soon as possible. When doing so, they will offer you a free legal consultation and begin to build a strong case on your behalf. They will negotiate with the other insurance company and make sure that you receive more than just an average settlement.
Contact The Law Place Today
As demonstrated, it is possible to file an injury claim without the assistance of a lawyer in Florida. Before doing this, the main question you need to ask yourself when deciding on what to do is whether or not you would be happy to settle for a lower amount of compensation.
In the claims process, the insurance company will not have the client's interests as their priority. As mentioned before, their main goal is to disrupt this process and protect themselves from paying you the compensation you rightfully deserve. Similarly, defense lawyers know the tricks of the trade very well. They are skilled at finding fault in the victim's personal injury case, which leads to protecting the other driver and devaluing your claim. Although it is possible to get a settlement without a lawyer, it is highly recommended that you do not take this route. Rather, seek legal assistance and be protected.
At The Law Place, our contingency fee policy means that you will not have to pay any legal fees if we are not successful in winning your case. Our law firm boasts 75 years of experience in cases similar to yours, and we have a successful track record of getting our clients the settlement they deserve. At The Law Place, we want to help. Let us handle the legal process, so you don't have to. Call today to have a free consultation with a car accident lawyer.
Our telephone lines are open 24/7, so call at a time that is most convenient for you. Contact us on (941) 444-4444 to speak to a member of our team and start the legal process.