All motor vehicle accidents have the potential to result in devastating consequences, leaving victims suffering from injuries and damages that could last a lifetime. However, because of the large size and weight of trucks, truck accidents often result in particularly severe injuries and losses.
If you have been involved in a truck accident, then you may be considering seeking compensation from the at-fault party. Unfortunately, this process may take time. There is no set time for how long a truck accident lawsuit takes, but we do know that by working with a reputable law firm, your case will be a lot less stressful for you.
With over 75 years of combined experience in helping clients just like you get the compensation they deserve, you can trust that our team of attorneys at The Law Place will be able to help you. They have the skill and resources necessary to fight tirelessly on your behalf to ensure that you get every cent that you're entitled to. We offer a free consultation to all prospective clients, so contact us today to schedule yours and begin the process of getting the compensation and justice you deserve!
Call us today at (941) 444-4444.
Are You Eligible to File a Lawsuit?
It's important to know that your attorney will likely not launch straight into a lawsuit. Instead, you will have to file a claim with your own insurance provider. If the insurance policies you have with them do not cover the extent of your injuries and the losses sustained, then your lawyer will file an insurance claim against the negligent individual or entity's insurer. If they cannot negotiate a fair and agreeable settlement on your behalf, then they will proceed to file a lawsuit.
Unfortunately, you may not be eligible to file a lawsuit if the truck accident was at least 50% your fault or if your insurance company covered all the financial losses that you sustained.
To find out whether you are eligible to file a lawsuit, contact The Law Place today. You will be able to schedule a completely free, no-obligation consultation with one of our intelligent truck accident attorneys, who will be able to discuss your case with you and offer you valuable legal advice regarding the best options available to you.
Our team of dedicated attorneys fight and win for Floridians.
After the Accident
Immediately after the accident, you should stop your vehicle and exchange contact information with the other driver. You should then assist anyone who is injured.
In the State of Florida, you are required to contact law enforcement and report the accident as soon as possible if the crash involved a commercial vehicle or resulted in injury, death, or property damage over $500. For minor collisions, you are required to submit a crash report to the Florida Department of Highway Safety and Motor Vehicles.
It is also crucial that you seek medical treatment soon after the accident, even if you don't detect any injuries following the accident. For some injuries, you may only experience symptoms for a few days, or even a few weeks, after the accident, but if a doctor can detect them earlier, you will not have to endure so much pain and inconvenience. There are many other reasons why it's beneficial to visit a doctor. Of course, medical treatment will prevent your injuries from worsening and help you deal with the pain, but it will also create medical reports, bills, and other documents, which can be used as strong evidence if you decide you want to seek compensation in the future.
If you have been involved in a truck accident that wasn't your fault, then you should get in touch with The Law Place. It's never too early to contact a law firm for legal help, so don't delay! Our lawyers will be able to provide you with crucial and valuable legal advice.
Hiring a Truck Accident Lawyer
After being injured in an accident that wasn't your fault, one of the first steps you should consider is contacting a personal injury lawyer with plenty of experience. When you contact The Law Place, you will be ensuring that competent personal injury attorneys with a wealth of knowledge and experience will be working alongside you on your case. We will make sure that you understand the legal process, your case, and your best options going forward.
And it's important that you contact us as soon as possible due to Florida's statute of limitations. Under Florida Statute 95.11, accident victims have only four years after the date of the incident to file a lawsuit. After these four years, your case will be automatically dismissed, regardless of how severe the injuries and losses that you sustained may have been. Because of this deadline, it's crucial that you call us as soon as possible so that we have plenty of time to thoroughly investigate your truck accident case, build a strong argument, and fight on your behalf for the compensation that you deserve.
So don't hesitate! Call us today and schedule a free case evaluation.
We're Florida's top litigation team with over 75 years of combined experience
Claiming Against Your Insurance Company
All Florida drivers are expected to carry the following insurance policies:
As Florida is a no-fault state, you must first file a claim against your own insurance company after being involved in a truck accident.
Even though they are your own insurance company, you should be careful not to give them any more details about the accident or your injuries than what is absolutely necessary, as they will try to use this information against you to reduce the amount they have to pay you. An attorney will be able to help you deal with your insurance provider and ensure that you're not getting taken advantage of.
However, if your injuries and losses are so severe that your insurance policies cannot cover the expenses, you can then file a claim against the at-fault party/parties. To do this, we highly advise you to get in touch with an experienced attorney who will be able to guide and support you through the process.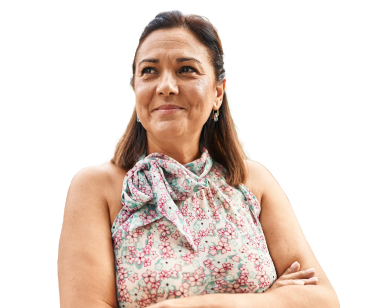 From the initial call to updates on your case status, we are here to get you answers.
Investigating Your Truck Accident
If you choose to enlist the help of the proficient truck accident lawyers at The Law Place, then they will get right to work investigating your case rigorously and gathering all relevant evidence that will support your claim and/or lawsuit. This will ensure that insurance companies and the courts will have no choice but to acknowledge the validity of your claim. Our team will do this by:
Visiting the scene of the accident to gather evidence.
Speaking to and interviewing eyewitnesses.
Obtaining the police accident report.
Reviewing traffic and surveillance camera footage.
Analyzing the truck driver's driving log.
Studying the trucking company's safety records.
Working alongside skilled accident reconstruction specialists.
By gathering this evidence and information, our team will be able to build a solid argument on your behalf to ensure your truck accident claim has a strong chance of success.
Establishing Liability
Before filing your truck accident claim, your lawyer will need to establish who was at fault, and therefore liable, for the accident as well as your injuries and damages. To do this, our team will thoroughly investigate your case and gather strong evidence so that they can prove the following:
The defendant had an obligation and responsibility to behave carefully and thoughtfully and limit the risk of harming you/others.
The defendant did not fulfill this duty of care.
The violation of their duty resulted in the truck accident, which was responsible for your injuries.
You sustained physical, financial, and/or emotional damages as a result.
There are many different individuals and entities who could be at fault for your accident, but listed below are the most common liable parties in truck accident cases:
The truck driver.
The trucking company.
The employer of the truck driver.
The company that loaded the cargo.
The truck manufacturer or parts manufacturer.
A service provider that was responsible for the maintenance of the truck.
A contractor.
A third driver.
After your truck accident attorney has established who the liable party/parties are, they'll be able to file your personal injury claim.
Filing Your Truck Accident Claim
Once we have gathered the evidence that supports your claim and evidence of who was liable for the accident, then our attorneys will file a claim with the at-fault party's insurance company. The amount of compensation that we seek in the claim will depend entirely on the circumstances surrounding your specific case and the injuries and losses that you have sustained. Some of the damages often experienced by truck accident victims include the following:
Medical treatment – All medical expenses related to injuries sustained in the accident, including related costs such as doctor appointments, prescriptions, physiotherapy, and more. This should cover past and future expenses.
Lost wages and work benefits – Any wages or other benefits that you missed out on because of the injuries or impacts caused by the accident.
Reduced earning capacity – If your injuries mean that you cannot do the same work or amount of work as you could before the accident.
Diminished life quality – If you can no longer take part in activities and hobbies that you used to enjoy.
Pain and suffering – Including any physical pain or emotional distress that you're experiencing.
Wrongful death claim – If a loved one died in a truck accident.
Usually, insurance companies won't agree to the initial demand for damages. Instead, they'll likely come back with a counter-offer that's much lower than what you deserve. In response to this, our legal team will present their evidence to prove that the insurance provider does not want to risk going to court. After lots of negotiation, we should reach a settlement that we believe is fair and appropriate.
To find out how much compensation you could be entitled to, call The Law Place today for a free case evaluation.
Filing a Lawsuit
If our negotiations are unsuccessful and the insurance company does not agree to a fair settlement, then we may file a lawsuit against them. This will involve us taking your truck accident case to court.
Before the trial begins, our legal team will engage with the other party in a discovery process. This is where we exchange evidence and apply for any documents. We will continue to negotiate during this stage, and often the other team will be intimidated by how strong our case is, and we'll reach a favorable settlement.
However, if we still can't reach a settlement agreement, we will go to trial and present your case and evidence to a jury, who will decide how much compensation – if any – you deserve.
Going to court may seem very daunting to you, but you shouldn't worry! With experienced and skilled attorneys from The Law Place on your side, you can trust that our legal team knows what they're doing and will fight tirelessly to ensure that you get the compensation that you're entitled to. To give yourself the best chance at receiving compensation, contact The Law Place today and schedule a free consultation.
How Long Will My Truck Accident Case Take to Settle?
Every case is different, and so we cannot give you an accurate answer to this. If we can negotiate a good settlement offer from the insurance company after filing your truck accident claim, then your case will take much less time than if we have to file a lawsuit and take your case to court.
On average, a truck accident settlement timeline can range from one to two and a half years. This may sound stressful, but rest assured that when you work with The Law Place, our capable lawyers will do all the hard work for you, so you can relax and focus on healing from the accident! For more information specific to your case, book a free consultation with us today.
Contact The Law Place Today!
If you or a loved one have been injured in a truck accident that wasn't your fault, then The Law Place is here to help you get the compensation and justice that you deserve.
To speak to skilled and proficient personal injury attorneys, contact us today for a free consultation at (941) 444-4444! Let us handle your case and ensure you get the maximum amount of compensation possible.