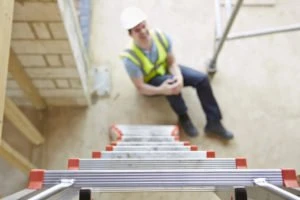 In Florida, accidents in the workplace happen every day. Your job is most likely your main source of income, so when someone else's negligence is the cause of your workplace accident, it can be particularly frustrating. If you have sustained a work-related injury, you may be able to claim compensation as well as worker's compensation benefits.
A worker's compensation lawyer can help you receive the compensation that you deserve after sustaining a workplace injury. Sometimes, sustaining an injury at work is no one else's fault. However, many injuries that occur in the workplace are due to the negligence of someone else and could have been prevented if necessary precautions were taken, and workplace safety guidelines were followed. An experienced worker's compensation lawyer will review your case and determine if you are eligible to receive compensation for the workplace injuries you have sustained.
Florida's worker's compensation laws are complex, so having an experienced lawyer to deal with your case is important. At The Law Place, we have 75 years of combined experience fighting for worker's rights and winning worker's compensation claims for our clients. Our priority is to defend Florida workers and ensure they receive full compensation for their work-related injuries.
At The Law Place, we understand that our clients are busy as work commitments and everyday life can be hectic. Therefore, we keep our phone lines open 24/7, so someone will always be available to take your call whenever you find the time to contact us. Call our law firm at (941) 444-4444 to schedule a free consultation with one of our worker's compensation attorneys.
Common Workplace Injuries
Injuries sustained at work can vary in nature and severity. Injured workers often require medical care in order to treat their injuries. Some of the most common workplace injuries include:
Spinal cord injuries.
Back and neck injuries.
Hearing loss.
Paralysis.
Burns.
Bruises, sprains, and cuts.
Broken bones.
Many injuries cause long-term effects for victims, and many injured workers never fully recover from the injuries sustained from their accident.
How Do Work Injuries Happen?
A work injury can occur in any establishment where workers are present, including in a restaurant, shopping mall, construction site, and office. Safety measures and regulations are normally put in place in order to prevent these accidents from occurring. However, they sometimes still do. The following list gives some reasons why accidents may occur in the workplace:
Failure to follow safety precautions – When a worker ignores safety protocols, it can put their other colleagues at risk of an accident. For example, when an employee fails to store boxes away properly in their correct place, the boxes could become an obstruction, and another person could slip and fall over the hazard. Companies tend to educate their staff about safety rules and regulations, but mistakes still occur.
Inadequate training – If a company fails to adequately train their staff, this may lead to an accident. For example, if a construction worker has little to no experience using heavy machinery and doesn't receive appropriate training, they could cause harm to themselves or to others.
Car accidents – The accident could have occurred while the worker was driving a company vehicle. There are many causes of car accidents, including distracted driving or driving under the influence, and the fault may not be with the company driver.
Unsafe working conditions – Bad lighting, trailing extension cords, and improperly secured machines are examples of unsafe working conditions. Employers have the responsibility to ensure that working conditions are safe and regulated to ensure the safety of their workers.
Faulty or defective products/ machinery – The equipment used by workers may be faulty or defective, which could cause an accident. For example, if a company car is faulty and this fault leads to an accident, the manufacturer could be held liable for the car accident.
Our team of dedicated attorneys fight and win for Floridians.
Worker's Compensation Laws in Florida
When an employee starts at a company, they are usually given worker's compensation benefits. Worker's comp is designed to cover financial losses caused by medical bills and lost wages that the individual may have incurred as a result of their accident. Most Florida workers are required to carry worker's compensation insurance under the law.
In order for an injured worker to receive worker's compensation benefits, they must be able to prove that the accident occurred at their place of work or while carrying out work-related duties. Florida workers hoping to make a worker's compensation claim don't need to prove who was at fault for the accident.
Under the Florida worker's compensation system, compensation can be won quickly with a few questions asked. However, because of the Florida worker's compensation program, many workers lose their right to sue their employer for further damages. Even if the claimant believes that their employer was responsible for their accident, their rights to sue for further compensation are very limited under the Florida worker's compensation system.
Why Does Blame Not Matter When Filing a Worker's Compensation Claim?
When an individual is injured in an accident that wasn't their fault, they have the right to seek compensation to cover the damages they have incurred once the fault is determined. So, why doesn't it matter who's to blame in your work-related accident?
The worker's compensation program is designed to make the legal process as quick and easy as possible. Filing a personal injury lawsuit can often be a long process. For example, after a car accident, a personal injury attorney will determine who was liable for the accident and prove liability in order to sue the at-fault party for damages. This process is often lengthy, and many claimants can wait years to find out the outcome of their case. Therefore, employers are required to provide their workers with Florida worker's compensation in order to make the legal process as quick and pain-free as possible for all involved.
Does It Matter If My Employer Was to Blame for My Accident?
As mentioned previously, when filing a Florida worker's compensation claim, it doesn't normally matter who was to blame for the accident. However, in some cases, if your employer has broken the law or has acted in gross negligence, they could be sued for damages.
Our Florida worker's compensation attorneys can determine if there are grounds to file a claim against an employer. Many insurance companies and employers try to convince claimants that seeking compensation for a workplace injury is pointless as work-related accidents are normally resolved through the Florida worker's compensation system. Although this is often true, there are some cases when a worker is entitled to sue their employer for damages.
A worker's compensation lawyer will review the injuries you have sustained and determine whether or not your employer can be held liable for breaking the law or acting negligently. Employers are only protected by the worker's compensation coverage to a certain degree, and the right lawyer can determine quickly if the employer can be sued for damages or not.
Third-Party Negligence Claims
If you've sustained an injury at work, one of our Florida worker's compensation lawyers may still be able to seek further compensation other than what is offered through the worker's comp system, depending on the circumstances surrounding your accident.
A worker's compensation lawyer from our law firm will review your case and determine if they can seek further compensation for your claim. For example, if the accident occurred while the claimant was using faulty equipment or if the worker sustained their injury while on someone else's property that had unsafe work conditions, there could be grounds to file a third-party negligence claim.
One of our Florida worker's compensation attorneys can help file a claim against the relevant parties, including the manufacturer of the faulty equipment or property owner of the unsafe work conditions. With the help of an attorney, you could receive compensation in addition to worker's compensation benefits and social security disability benefits.
What Should I Do If I've Been Injured at Work?
If you've been involved in an accident at work and sustained an injury, it's important to follow the following steps:
Seek urgent medical treatment for serious injuries – Your health and wellbeing is the most important thing to prioritize after an accident. If you have sustained a serious injury due to your accident, don't hesitate to see an emergency room or urgent care doctor.
Report the accident to a supervisor – Having the accident reported and filed is important. Accident victims have 30 days to report the accident to their supervisor at their job. Ensure you tell them the nature of the accident, the injuries sustained, and any other relevant details, including the name of potential eyewitnesses who saw the accident take place.
Contact a doctor – It's highly recommended to get in contact with a doctor that works under the worker's compensation system. Your employer should be able to provide you with the contact details of doctors that work under this network.
Contact a worker's compensation attorney – The right lawyer will be able to offer legal advice regarding your case and explain your rights as an injured worker in detail. They will determine if you have grounds to file a claim against your employer and determine how much your final settlement could be worth.
We're Florida's top litigation team with over 75 years of combined experience
Benefits Under Florida Worker's Compensation Law
Injured employees can receive benefits under Florida worker's compensation laws if they've sustained a physical injury in the workplace. Under Florida Statute 440.093, mental and emotional trauma is not covered under Florida worker's compensation benefits unless the trauma was directly caused by a physical injury sustained from the accident. Benefits that could apply to your workplace injury include:
Temporary total disability benefits (TTD) – These benefits are given to employees whose injuries are temporary, but they are unable to work for a period of time due to their injuries. The benefits are calculated as two-thirds of the average weekly wage you were receiving before the injury occurred. The maximum amount that TTD pays out is changed every year.
Permanent total disability benefits (PTD) – Given to those left permanently disabled and unable to work at a job due to their injury. These benefits are paid until the claimant reaches 75 years old, as per Florida Statute 440.15.
Supplemental benefits – If you are receiving PTD benefits, you may be entitled to claim supplemental benefits too.
Death benefits – If you have lost a loved one due to an accident at work, you could claim death benefits. These are in place to help cover the costs, including funeral expenses, and often total two-thirds of the decedent's wages paid every 2 weeks.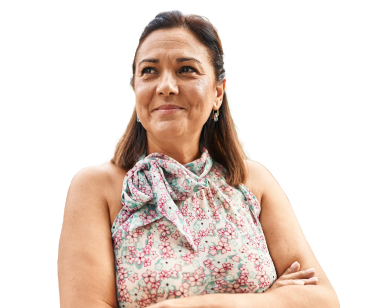 From the initial call to updates on your case status, we are here to get you answers.
Dealing With Insurance Companies
After you have reported your injury to your employer, they will inform their insurance company about the accident. Once the details surrounding the accident have been received by the insurance company, an insurance adjuster should contact you.
You may be asked to undergo an independent medical examination (IME) by a medical professional in order to verify the injuries that you have sustained. The IME report will detail the injuries you have sustained and give the insurance company more information on how to determine which benefits you may be owed.
An attorney at The Law Place can guide you through the insurance legalities and answer any questions or doubt you may have regarding this part of the process. Call us for a free consultation.
What Can a Worker's Compensation Lawyer at The Law Place Do for Me?
If you have the opportunity to file a claim with a third party or have grounds to sue your employer, we're ready to take on your case. A worker's compensation attorney from our law firm will review your accident and determine which benefits you may be eligible to claim. Our legal team understands how vital receiving compensation is for most accident victims, as many are left unable to work due to the injuries they have sustained at their job and have lost wages and medical expenses to cover. Therefore, we won't stop fighting until we're successful in getting the best possible outcome for your claim.
Employers and insurance companies deny claims made by workers every day, which is why hiring an experienced attorney is important to ensure you get compensation. At The Law Place, we analyze medical records, collect evidence, and consult with medical professionals when necessary to ensure that your claim is as strong as possible. What's more, we're well-versed in Florida law, so we can file for social security benefits and file claims on your behalf.
In the case that your compensation claim is denied by your employer, your worker's compensation lawyer can help you appeal the decision. They may be able to gather extra evidence in order to strengthen the claim and ensure you get the compensation that you deserve. Call us today for a free consultation.
Contact The Law Place Today
At The Law Place, we recognize that Florida worker's compensation laws aren't exactly straightforward, and knowing and understanding your rights as an injured employee can be difficult. In your free initial consultation, an attorney will offer advice surrounding your case and explain how these laws affect the amount of money you could receive. We'll guide you through the entire process and ensure you understand your rights as an injured Florida worker.
During your initial consultation, one of our Florida worker's compensation lawyers will determine the next best step to getting the compensation that you deserve. This process is completely confidential due to the attorney-client privilege. It may be the case that the settlement offered under the worker's compensation law is the highest amount of compensation you are eligible for. However, if our team of worker's compensation attorneys believes you may be able to seek further compensation, they won't stop until they win it for you.
Call us today at (941) 444-4444 for a free case evaluation with a top work comp attorney from our law firm who understands the complexities of work-related injury cases and Florida law.