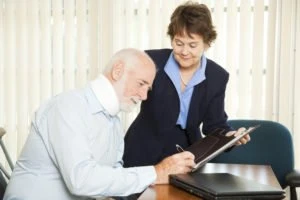 The world of personal injury law can often seem complex and challenging to understand. When it comes to personal injury cases in Sarasota, a crucial concept at the heart of these legal proceedings is negligence. But what exactly constitutes negligence? In essence, negligence is the failure to exercise reasonable care in one's actions or omissions, thereby causing harm to another individual.
In the realm of personal injury law, negligence serves as the foundational theory for most claims. Whether it involves a car accident, medical malpractice, or a dog bite incident, it is the legal concept that generally determines if an injured party has the right to seek compensation for the losses suffered. The gravity of negligence in a personal injury claim cannot be overstated – its presence or absence can significantly affect the outcome of your case.
To prove negligence in a personal injury case, four key elements must be satisfactorily demonstrated: duty of care, breach of duty, causation, and damages. Duty of care involves the legal responsibility one person or entity has to avoid causing harm to another. Breach of duty is concerned with proving that the defendant failed to fulfill their duty of care. Causation connects the defendant's breach to the harm suffered by the plaintiff, while damages quantify the harm in terms of monetary compensation.
In the following sections, we delve deeper into the fascinating realm of negligence, providing a clearer understanding of its components and its implications in personal injury cases in Sarasota. The knowledge of these elements not only illuminates the path to fair compensation but also empowers you in the pursuit of justice for the injuries sustained due to someone else's negligence.
If you have been involved in an accident that was not your fault, contact a Sarasota personal injury lawyer today to discuss your case in a free consultation!
Dissecting the Four Elements of Negligence
To successfully litigate a personal injury case on the grounds of negligence, a deeper understanding of its four integral components—duty of care, breach of duty, causation, and damages—is essential.
Duty of Care – The Foundation of Responsibility
The first element, duty of care, serves as the cornerstone of any negligence claim. It refers to the legal obligation that one person or entity has towards another to act in a reasonable manner that prevents harm. In personal injury cases, the question is whether the defendant owed the plaintiff a duty of care. For example, in a car accident case, every driver has a legal obligation to drive safely and follow Florida traffic laws to avoid causing harm to others on the road. In the context of medical negligence, healthcare providers have a duty to provide standard care to their patients.
Breach of Duty – The Failure to Fulfill a Responsibility
The second element, breach of duty, involves demonstrating that the defendant failed to fulfill their duty of care. This breach can occur through an act or omission that a reasonable person in the same situation would not have done. For instance, if a store owner fails to clear a spill on the floor, and a customer slips and gets injured as a result, this could be seen as a breach of duty.
Causation – The Link Between Negligence and Harm
The third element, causation, is arguably the most challenging to prove. It involves establishing a cause-and-effect relationship between the defendant's breach of duty and the plaintiff's injury. This means that the harm suffered would not have occurred if it weren't for the defendant's actions or inactions. For example, if a distracted driver hits a pedestrian causing them to suffer severe head injuries, the causation between the driver's negligence and the pedestrian's injuries is clear.
Damages – The Price of Negligence
Finally, the fourth element of negligence is damages. This involves demonstrating that the plaintiff suffered a quantifiable harm as a result of the defendant's actions. Damages in personal injury cases typically fall into two categories: economic and non-economic. Economic damages are tangible losses such as medical bills, lost wages, and property damage. Non-economic damages, on the other hand, are intangible losses like pain and suffering, emotional distress, and loss of enjoyment of life.
Each of these elements of negligence plays a crucial role in personal injury cases. Together, they create a framework within which victims of someone else's negligence can seek and secure the fair compensation they deserve. In the subsequent sections, we will explore how these elements come into play in various personal injury cases in Sarasota and the pivotal role an experienced personal injury attorney plays in this complex legal process.
Our team of dedicated attorneys fight and win for Floridians.
Proving Negligence Across Various Personal Injury Cases
Understanding how negligence factors into different types of personal injury cases is fundamental to seeking fair compensation. Here, we will explore its role in four common scenarios: motor vehicle accidents, medical negligence, premises liability, and dog bites.
Motor Vehicle Accidents – The Peril of the Road
In motor vehicle accidents, negligence is often at the heart of the case. The duty of care in this context involves all drivers adhering to traffic laws and maintaining an alert approach to driving to prevent harm. A breach could range from speeding, drunk driving, to distracted driving.
For instance, if a driver is texting while driving and consequently causes an accident, it would be evident that their negligence led to the crash—thereby meeting the causation element. Damages in such cases can range from medical bills for injuries sustained, lost wages, to non-economic damages like pain and suffering.
Medical Negligence – When Healers Cause Harm
Medical negligence cases arise when healthcare providers deviate from the accepted standard of care, resulting in patient harm. Duty of care is intrinsic to the doctor-patient relationship. A breach of this duty can occur due to misdiagnosis, surgical errors, or improper treatment.
Causation, in this instance, would involve linking the healthcare provider's negligent act directly to the patient's injury or worsening health condition. Damages would encompass the additional medical expenses, lost wages if the patient could not work, and emotional distress.
Premises Liability – Unsafe Spaces
Premises liability cases involve injuries occurring on someone else's property due to their negligence. Property owners have a duty of care to keep their premises reasonably safe. A breach of this duty could involve poor maintenance leading to unsafe conditions, such as slippery floors or broken stairways.
To establish causation, it must be proven that the hazardous condition directly caused the visitor's injury. Damages could include medical bills for the injury, lost wages, and the pain and suffering endured by the injured person.
Dog Bites – When Man's Best Friend Bites
In Florida, dog owners are strictly liable for any injuries their pets cause, regardless of whether they were aware of the dog's propensity to bite. This makes proving negligence relatively straightforward in dog bite cases. If the dog bite led to injuries, causation is established.
Damages in dog bite cases often include medical expenses for treating the bite wound, lost wages if the injury prevents the victim from working, and non-economic damages for pain and suffering or emotional trauma caused by the incident. A Sarasota Dog Bite Lawyer can help ensure that you receive the compensation you deserve.
While each personal injury case is unique, the elements of negligence serve as a guide to building a strong case. Ensuring each element is met requires substantial evidence, careful argumentation, and deep understanding of Florida law—making the role of a seasoned Sarasota personal injury attorney invaluable in this journey.
Pedestrian Accidents – Vulnerable Victims
Negligence is often a critical factor in pedestrian accidents. Drivers have a duty of care to be vigilant and respect pedestrians' right of way. If a driver fails this duty by, say, not yielding at a crosswalk or driving under the influence, they have breached this duty.
If their breach leads to a pedestrian being hit and suffering injuries, causation is established. Damages that the victim might claim could include medical expenses related to the accident, lost wages during recovery, and non-economic damages such as pain and suffering.
Product Liability – Dangerous Goods
In product liability cases, manufacturers, distributors, and retailers have a duty to ensure that their products are safe for consumer use. A breach of this duty could involve selling a product with design defects, manufacturing defects, or inadequate instructions/warnings.
For instance, if a consumer is injured due to a faulty appliance exploding, the negligence lies with the manufacturer for releasing a hazardous product. The causal link between the faulty product and the injuries sustained fulfills the causation requirement.
The injured party could claim damages including medical bills for treating the injury, lost wages if the injury kept them from working, and non-economic damages for their pain and suffering.
The Role of a Sarasota Personal Injury Lawyer in Proving Negligence
In the complex world of personal injury law, demonstrating negligence can be a daunting task. This is where the invaluable guidance of an experienced Sarasota personal injury lawyer comes into play. Their role is multidimensional, including deciphering complex legal jargon, guiding clients through the labyrinth of the legal process, and developing a solid case strategy to prove negligence.
For a successful personal injury claim, evidence is vital. A seasoned Sarasota personal injury lawyer understands the type of evidence necessary to solidify your claim. This can range from medical records showing the extent of your injuries, photographs or CCTV footage of the accident scene, to witness testimonies corroborating your account. Gathering and preserving this evidence is a crucial part of the process, and having an experienced attorney to steer this effort increases your chances of presenting a compelling case.
Navigating the legal process in a personal injury case can be overwhelming, especially when dealing with the aftermath of an accident. Proving negligence requires a thorough understanding of Florida law and court procedures. Personal injury lawyers in Sarasota are well-versed in these laws and procedures, and they will ensure that all paperwork is accurately completed and filed within the required timelines.
The journey to prove negligence does not stop at filing a claim. Often, you will have to contend with insurance companies that have their own team of lawyers whose main goal is to minimize the payout or deny your claim altogether. Your attorney can level the playing field, advocating for your rights and negotiating a fair settlement on your behalf.
At The Law Place, our personal injury lawyers have years of experience dealing with a multitude of personal injury cases in Sarasota. We are equipped with the knowledge and skills necessary to prove negligence in your case. Our lawyers will stand by your side, providing top-notch legal representation and tirelessly working towards securing the compensation you deserve. Remember, we operate on a contingency fee basis, meaning you pay nothing unless we win your case. It's crucial to have someone on your side who understands the intricacies of negligence in personal injury law – and at The Law Place, that's exactly what you'll get.
We're Florida's top litigation team with over 75 years of combined experience
The Impact of Negligence on Compensation
Establishing negligence in a personal injury claim has a direct and significant impact on the amount of compensation a victim can receive. In Sarasota and throughout Florida, the cornerstone of a successful personal injury case is effectively demonstrating that the defendant's negligence led to the victim's injuries. When this is achieved, the potential for a substantial compensation award increases significantly.
The compensation or "damages" awarded in personal injury cases generally fall into two categories: economic and non-economic damages. Economic damages are the quantifiable out-of-pocket expenses related to the accident. This can include medical expenses, which encompass the cost of emergency room visits, surgeries, medications, physical therapy, and any future medical care required due to the accident. Economic damages also cover lost wages from missed work during recovery and any impact the accident might have on future earning capacity.
Non-economic damages, on the other hand, are awarded for the intangible effects of an accident. These can include pain and suffering, emotional distress, and loss of enjoyment of life. These damages are more subjective and can vary significantly from case to case.
In cases where the defendant's behavior is deemed particularly egregious or reckless, punitive damages may also be awarded. These are intended to punish the wrongdoer and deter similar behavior in the future.
Proving negligence, therefore, is not just about securing a verdict in your favor, but also about maximizing the compensation you receive. An experienced Sarasota personal injury lawyer from The Law Place can guide you through the complex process, ensure that all elements of negligence are adequately demonstrated, and strive to secure the full compensation you deserve.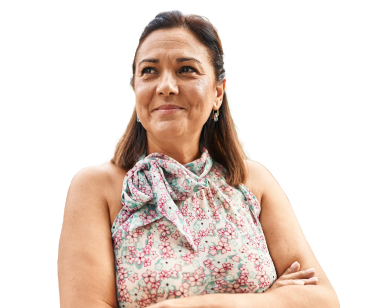 From the initial call to updates on your case status, we are here to get you answers.
Frequently Asked Questions about Negligence in Personal Injury Cases
What is 'gross negligence' and how does it differ from regular negligence?
Gross negligence refers to a more severe form of negligence where the defendant's conduct is seen as extremely reckless or careless, showing a disregard for the safety or lives of others. While negligence involves a failure to exercise reasonable care, gross negligence is often characterized by the absence of even slight diligence or care.
How does Florida law treat cases of shared negligence?
Comparative fault in personal injury cases in Florida means if you are partially at fault for the accident that caused your injuries, your compensation would be reduced by your percentage of fault. For example, if you are 30% at fault, your compensation would be reduced by 30%.
What happens if I was injured but can't prove negligence?
If you can't establish negligence, you may not be able to recover compensation through a personal injury claim. However, some cases may not require proof of negligence, such as those involving strict liability. Consulting with a personal injury attorney can help you explore your legal options.
Can I claim for emotional distress in a negligence case?
Yes, emotional distress falls under non-economic damages, which you can claim in a negligence case. However, it's often more challenging to quantify and prove emotional distress, which is why the guidance of a personal injury attorney can be beneficial.
How long do I have to file a personal injury claim in Florida?
The statute of limitations for personal injury cases in Florida is typically two years from the date of the accident. However, certain circumstances may extend or shorten this timeline, so it's best to consult with a Sarasota personal injury attorney to ensure you file your claim on time.
Contact The Law Place To Discuss Your Case
Whether your case involves a car accident, a medical negligence incident, a dog bite, or any other situation where someone else's negligence led to your injury, comprehending these aspects can equip you with the knowledge to better navigate the often-complex path to compensation.
However, proving negligence is rarely straightforward and often requires an in-depth knowledge of Florida law, and the ability to gather, present, and argue evidence convincingly. For these reasons, securing the services of an experienced personal injury lawyer in Sarasota is a wise decision.
At The Law Place, our seasoned Sarasota personal injury attorneys are adept at proving negligence and are committed to pursuing fair compensation on your behalf. If you believe your injuries resulted from someone else's negligence, reach out to us today for a free consultation. We work on a contingency fee basis, which means you won't pay us unless we win your case. Don't navigate the challenging waters of negligence claims alone. Let us be your guide and advocate for the justice you deserve.