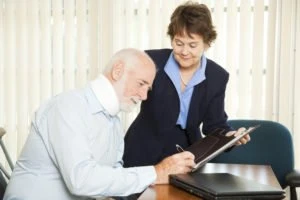 Product recalls are a crucial aspect of consumer safety, often enacted in response to potential health risks, safety hazards, or quality issues associated with a product. Whether it's food, children's toys, or medical devices, product recalls can significantly impact both the consumer and the company involved.
Product recalls are primarily overseen by various regulatory bodies, with roles varying depending on the product type. For general consumer products, the Consumer Product Safety Commission (CPSC) takes the lead in the United States. Meanwhile, the Florida Department of Agriculture and Consumer Services oversees food safety and product recalls at the state level.
At The Law Place, we believe it's crucial for consumers in Sarasota and across Florida to understand the implications of product recalls and how they can protect their rights and health. If you or a loved one has been affected by a product recall, you might be entitled to compensation. Contact us today for a free consultation with a Sarasota personal injury lawyer to discuss your legal options.
Understanding Product Recalls
A product recall is a request to return or exchange a product after the discovery of safety issues or product defects that might endanger the consumer or put the company at risk of legal action. Typically, a product is recalled when it is found to be potentially harmful or when it violates a safety standard set by a regulatory body. For example, a food product may be recalled due to a listeria outbreak or the presence of an undeclared allergen.
Types of Products That Can Be Recalled
There's a wide range of products that can be recalled depending on the issue at hand. Consumer products, including everything from toys and appliances to vehicles, can be recalled if they pose a safety risk. For instance, a toy might be recalled for small parts that present a choking hazard for children.
Medical devices, from pacemakers to prosthetics, are also subject to recall if they're found to have defects that could harm patients or not function as promised. The Food and Drug Administration (FDA) typically oversees these recalls.
Food recalls, as overseen by the FDA and the United States Department of Agriculture (USDA), are common and can occur due to various reasons, such as bacterial contamination (e.g., E.coli or listeria), mislabeling, or the presence of foreign materials. A local example is the Big Olaf Creamery of Sarasota, which had to issue a recall of its ice cream products due to a potential listeria contamination.
In all these cases, the goal of the recall is to protect consumers from products that pose potential health or safety risks.
Our team of dedicated attorneys fight and win for Floridians.
What is product liability and how does it apply to my case?
Product liability refers to a manufacturer or seller being held liable for placing a defective product into the hands of consumers. If a product that you've used has been recalled due to safety issues and you've suffered injuries or damages as a result, you may have a product liability claim. In such cases, it is often not necessary to prove negligence; showing that the product was defective and that the defect caused your injury may be enough to establish liability.
There are three main types of product defects that can lead to a liability case: design defects, manufacturing defects, and marketing defects (failure to provide adequate warnings or instructions).
Design Defects – A design defect exists before the product is manufactured and refers to the inherent design of the product that makes it unsafe.
Manufacturing Defect – A manufacturing defect occurs during the production or assembly of the product.
Marketing Defect – Marketing defects occur when companies fail to provide adequate instructions or warnings about the risks of using the product.
Any of these defects can potentially make the manufacturer or seller liable if they result in harm to the consumer.
Notable Recent Product Recalls in Sarasota
In Sarasota, the food industry has seen a significant product recall recently. One such notable recall was the one issued by the Big Olaf Creamery. This was due to a possible listeria outbreak, which posed a significant risk to consumers, particularly those with weakened immune systems. While no illnesses were reported, the recall was a precautionary measure to ensure consumer safety.
There have also been recalls involving consumer products and medical devices in Florida. These recalls serve as a reminder of the constant vigilance required by both companies and consumers to ensure that the products we use daily are safe.
Where and How Consumers Can Access Recall Information
As a consumer, it is crucial to stay informed about the latest product recalls to ensure your safety. Recall information is readily available on various platforms, including the official websites of regulatory bodies like the Consumer Product Safety Commission and the Florida Department. Companies usually post recall details on their own websites as well. Moreover, signing up for alerts from these entities can provide real-time updates on new recalls.
We're Florida's top litigation team with over 75 years of combined experience
What to Do If Affected by a Defective or Dangerous Product
The unfortunate circumstance of encountering a defective or dangerous product can be distressing and confusing. Knowing how to respond is crucial, not only for your personal wellbeing but also for the potential impact on broader consumer safety.
Immediate Response – If you've been affected by a defective or dangerous product, it's important to take immediate action. Begin by seeking necessary medical treatment and documenting your symptoms or injuries. Hold onto the product and any packaging, receipts, or other related items as they can serve as valuable evidence in a potential case.
Seeking Legal Help – Engaging a lawyer who has experience in product liability cases is a crucial step if you've been harmed by a defective product. An attorney can help navigate the complex legal landscape, assisting you in filing a lawsuit against the responsible entities, which may include the manufacturer, distributor, or retailer.
Pursuing Compensation – The damages from defective or dangerous products can be physical, financial, or emotional. A lawyer can help you seek compensation for medical bills, lost wages, and pain and suffering. Understanding pain and suffering damages in Florida is particularly important, as it helps to ensure that you receive fair compensation that encompasses both your economic and non-economic losses.
Protecting Others – If the product has not been recalled yet, your attorney can also fight to get it off the market, thereby preventing others from experiencing similar harm.
It's not just about receiving personal compensation; holding companies accountable for defective or dangerous products is a matter of public safety. When consumers step forward and take legal action, it forces manufacturers to address safety issues, driving better quality control and stronger regulations in the industry. In this way, your decision to pursue a legal course not only benefits you but also contributes to broader consumer safety.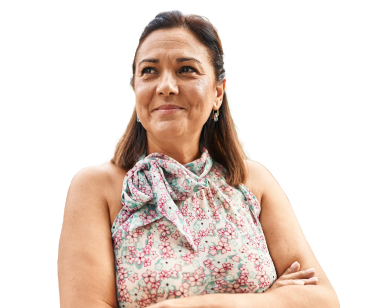 From the initial call to updates on your case status, we are here to get you answers.
Product Recalls and Consumer Safety in Sarasota, FAQ
How can I search a site for recall information?
Most regulatory agencies, such as the Consumer Product Safety Commission or the Florida Department of Agriculture and Consumer Services, have dedicated websites where they post recall information. Usually, there is a search function on these sites that allows you to enter the name or brand of the product in question. This can give you access to any recall information related to that product.
How can a lawyer help in the aftermath of a product recall?
An experienced attorney can guide you through the complex process of filing a claim for a defective product. This may involve gathering evidence, negotiating with manufacturers or insurance companies, and representing you in court if necessary. A lawyer can also advocate for a recall if the defective product is still on the market.
Don't Navigate the Recall Maze Alone: Choose The Law Place
When you're affected by a defective product, it can feel like you're caught in an overwhelming maze of procedures, regulations, and corporate indifference. Don't navigate this path alone.
At The Law Place, our experienced attorneys are ready to fight for you. We will help you understand your rights, guide you through the process of filing a claim, and work tirelessly to secure the compensation you deserve. Don't let a negligent company get away with jeopardizing your health and safety.
We work on a no-win, no-fee basis, so you will never be left out of pocket for reaching out for help. Contact us today for a free consultation and let us put our knowledge to work for you.