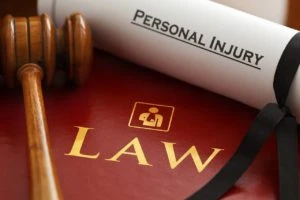 If you've suffered an injury in Sarasota due to someone else's negligence, you're likely to deal with an insurance company during your personal injury claim process. It's crucial to understand that insurance companies, while providing essential services, are also businesses. Their primary concern is often minimizing payouts to maintain their profitability. Navigating the insurance claim process can be daunting, particularly when you are already dealing with the physical and emotional aftermath of an accident. That's where we, at The Law Place, can help.
With a perfect 10.00 AVVO rating, attorney David Haenel and our team of experienced Sarasota personal injury lawyers are committed to helping accident victims navigate the complexities of personal injury claims. We strive to ensure that you get the fair compensation you deserve. Contact us today for a free consultation. We work on a no-win, no-fee basis, so you can focus on your recovery while we handle your case.
Unraveling the Complexities of Insurance Companies in Personal Injury Claims
Insurance companies play a central role in personal injury cases. When you file a personal injury claim, you are usually dealing with the at-fault party's insurance provider. These companies are responsible for compensating you for damages sustained in an accident caused by their policyholder.
However, it's essential to remember that insurance providers are profit-driven entities. Their primary goal is to safeguard their bottom line, which often involves minimizing the amount they pay out in claims. This could involve disputing the severity of your injuries, questioning the necessity of certain medical treatments, or even challenging the liability of their policyholder.
Insurance companies have vast resources at their disposal, including teams of lawyers and adjusters whose job is to evaluate and handle claims. They use complex claim assessment processes and may employ various tactics to devalue your claim or deny it outright.
Understanding these practices can help you better navigate your personal injury claim and protect your rights. It also underscores the importance of having an experienced Sarasota personal injury lawyer on your side when dealing with insurance companies. A skilled attorney can effectively counter these tactics, ensuring that your claim is fairly evaluated and that you receive the compensation you deserve.
Our team of dedicated attorneys fight and win for Floridians.
Unmasking the Strategies: Common Tactics of Insurance Companies
Insurance companies often employ sophisticated strategies to lower the compensation they pay. As a personal injury victim, understanding these tactics can help you maintain a robust stance in your quest for justice and compensation.
Delaying Tactics
One of the common strategies insurance companies use is the delay tactic. They may take a long time to process your claim, hoping that you will get frustrated and accept a lower settlement than you rightfully deserve. These delays can also be aimed at pushing you closer to the statute of limitations deadline, after which you can't file a lawsuit.
Disputing Liability
Insurance companies often dispute liability to avoid paying compensation. They may argue that their policyholder is not at fault for the accident or assert that your own negligence contributed to the accident. Comparative fault in personal injury cases in Florida means that your compensation may be reduced if you're found to be partially at fault.
Questioning the Severity of Injuries
In some cases, insurance companies may dispute the severity or existence of your injuries. They may claim that your injuries are not as serious as you allege or argue that they were pre-existing and not a result of the accident. In such cases, having solid medical documentation of your injuries is crucial.
Misinterpretation of Policy Language
Insurance policies can be complex documents filled with legal jargon. Insurance companies might use this complexity to their advantage, interpreting policy language in ways that minimize your claim.
Offering Quick, Low Settlements
Immediately after an accident, you might be approached by the insurance company with a settlement offer. While it might be tempting to accept this quick payout, these initial offers are often far lower than what your claim is worth.
The Road to Fairness: Engaging in the Negotiation Process
The negotiation process is a critical phase in the pursuit of a fair settlement. This stage involves key steps that require strategic planning and unwavering resolve to ensure a just outcome.
Presenting a Solid Case
The foundation of a successful personal injury claim is a robust case. This entails gathering comprehensive evidence, including medical records that detail the extent of your injuries, photographs from the accident scene, witness statements, and accident reports. A comprehensive case solidifies your personal injury claim, making it harder for the insurance company to dispute it.
Evaluating Settlement Offers
Insurance companies may extend settlement offers early in the process. It's crucial to assess these offers critically, considering your current and future medical expenses, lost wages, and other damages related to the accident. Remember, initial offers are often lower than the actual worth of your claim, so it's important not to rush into accepting them.
The Art of Negotiation
Engaging with insurance companies requires strategic negotiation skills. It's not unusual for the liable insurance company to push back against your claim, citing reasons to minimize their payout. Here, persuasive argumentation and shrewd negotiation become indispensable. It's about standing your ground and presenting your case convincingly.
Pursuing a Fair Settlement
The end goal is achieving a good settlement amount for your personal injury case. This means a settlement that fully covers your medical bills, loss of income, property damage, and other accident-related costs. In serious accident scenarios where traumatic brain injuries or other serious injuries have been sustained, the settlement should also consider future medical expenses and potential loss of earning capacity.
This negotiation process can be a daunting task, especially when you are recovering from an accident. This is where the services of an experienced Sarasota personal injury attorney can make a significant difference. At The Law Place, we are committed to pursuing fair compensation on behalf of our clients, allowing you to focus on your recovery.
We're Florida's top litigation team with over 75 years of combined experience
Deciphering the Fine Print: Understanding Your Insurance Policy
Understanding your insurance policy is critical when filing a personal injury claim. However, insurance documents can be complex and filled with legalese, making them challenging to comprehend for most people.
If you find the policy language confusing or are unsure about any aspect of your coverage, consulting with a Sarasota personal injury lawyer can provide clarity and peace of mind. At The Law Place, our team is available for a free consultation to help you understand your policy and navigate the claim process more confidently.
The Declarations Page
This is typically the first page of your insurance policy and contains the most important information, including the policy number, policy period, the name and address of the insured, the premium amount, and limits of liability. It's essential to understand the limits of your policy, as this determines the maximum amount the insurance company will pay for a particular claim.
The Insuring Agreement
This section outlines what the insurance company promises to do in exchange for the premium that the insured pays. It generally includes a broad statement about the coverage provided by the policy, which is then qualified by the rest of the policy documents.
Exclusions
These are specific situations, conditions, or circumstances that are not covered by the policy. Understanding the exclusions is crucial to prevent any surprises when filing a claim.
Conditions
These are the rules the policyholder must follow when filing a claim. It could include obligations like reporting the accident promptly and cooperating with the insurance company during the investigation.
Endorsements
These are modifications to the original policy – they can add, remove, or change the coverage. It's important to review and understand any endorsements as they could significantly affect your coverage.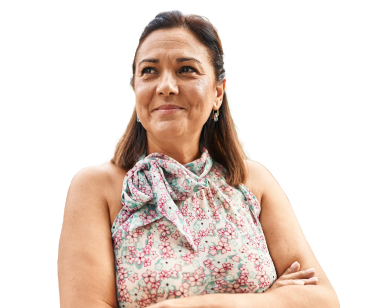 From the initial call to updates on your case status, we are here to get you answers.
The Advocacy of a Sarasota Personal Injury Lawyer in Insurance Claim Processes
When dealing with insurance companies, having a dedicated Sarasota personal injury lawyer can significantly alleviate the burden. The lawyer's role transcends offering legal advice, and includes serving as a reliable advocate, a skilled negotiator, and a staunch protector of your rights.
Facilitating Communication with the Insurance Company
After a traumatic event such as a car accident or a case of medical negligence, dealing directly with an insurance company can be daunting. Having a personal injury lawyer means they will handle all communications with the insurer on your behalf, reducing your stress and preventing any miscommunications.
Accurate Calculation of Damages
One of the critical aspects of personal injury claims is accurately calculating damages. This includes current and future medical expenses, lost wages, emotional distress, and other relevant factors. An experienced personal injury attorney can help determine a fair compensation that reflects the true extent of your damages.
Skillful Negotiations
Insurance companies are known for their tough negotiation tactics. With a Sarasota personal injury lawyer, you have a skilled negotiator who understands these tactics and can counteract them effectively. Your attorney will advocate for your best interests, pushing for a fair settlement that adequately covers your losses.
Dealing With Insurance Companies in Personal Injury Claims in Sarasota, FAQ
How do Insurance Companies Typically Respond to Motor Vehicle Accidents?
Insurance companies have a primary goal: to minimize the amount they pay out in claims. When they receive a claim related to a motor vehicle accident, their adjusters will thoroughly investigate the incident. They may scrutinize police reports, medical records, witness statements, and any available accident scene photos or video footage.
Their objective is to find reasons to reduce the claim's value or deny it altogether. This might involve arguing that you were partly or wholly at fault for the accident, or disputing the severity of your injuries. This is one reason why having a knowledgeable Sarasota personal injury lawyer to represent you can be crucial.
What Should I Expect if My Personal Injury Claim Goes to Lawsuit?
Sometimes, a fair settlement cannot be reached through negotiations, and your claim will become a personal injury lawsuit. If this happens, it's essential to understand that the process can be lengthy and complex.
A lawsuit begins when a complaint is filed in court. This document outlines your allegations and the compensation you seek. The defendant, typically the insurance company, then has a chance to respond.
Next comes the discovery phase, where both sides exchange information and gather evidence. During this phase, your Sarasota personal injury lawyer will play a pivotal role in building a strong case on your behalf.
If the case still doesn't settle, it will proceed to trial. At trial, each side presents their case, and a judge or jury makes a final decision.
How Can a Law Firm Assist Me After a Car Accident?
After a car accident, a law firm can provide invaluable assistance in various ways. Firstly, they can help gather the necessary evidence to support your claim. This might involve obtaining accident reports, speaking to witnesses, or hiring accident reconstruction experts.
A law firm can also accurately estimate the value of your claim. This involves quantifying not only your current medical expenses and lost wages but also your future needs and non-economic damages like pain and suffering.
Most importantly, a law firm can handle all negotiations with the insurance company. Insurance adjusters are skilled at convincing claimants to accept less than they deserve. With an experienced attorney at your side, you have a guide who knows how to counter these tactics and fight for a fair settlement.
What are Some Common Misconceptions about Car Accidents and Insurance Claims?
One common misconception is that the insurance company is on your side. In reality, insurance companies are businesses aiming to maximize their profits. This often means minimizing what they pay out in claims.
Another misconception is that you have to accept the first settlement offer. Initial offers from insurance companies are often much lower than the actual value of your claim.
Finally, some people believe that they can't afford a personal injury lawyer. However, many lawyers, including those at The Law Place, work on a contingency fee basis. This means you only pay if you receive a settlement or court award.
The Law Place: Empowering Personal Injury Victims in Sarasota
At The Law Place, we understand the struggles that personal injury victims face when dealing with insurance companies. Our Sarasota personal injury lawyers are well-versed in Florida personal injury law, and are committed to ensuring that your voice is heard and your rights are protected.
We believe that every victim deserves robust representation, regardless of the complexity of their case. Our legal team is ready to help navigate the insurance claim process, from filing the initial claim to negotiating for fair compensation.
When you choose The Law Place, you can trust that we will do everything in our power to secure a fair settlement for you. With our no-win, no-fee policy, you can pursue your personal injury claim without worrying about upfront legal fees.
Are you dealing with an insurance claim in Sarasota? Do you need help securing fair compensation for your injuries? Don't face this alone. Reach out to us today for a free consultation, and let our Sarasota personal injury attorneys fight for the justice you deserve.