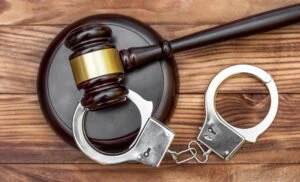 In recent times, Manatee County, Florida, has seen a worrying surge in prostitution charges. Law enforcement agencies are intensifying their efforts to clamp down on what they view as an escalating issue of sex crimes. Particularly affected are local massage parlors, with undercover operations yielding an increase in accusations. This situation paints a picture of a tense and highly charged atmosphere that can be incredibly stressful for business owners, employees, and patrons alike.
If you find yourself caught in this enforcement net, the role of a Manatee prostitution lawyer becomes invaluable. Accusations of prostitution are not to be taken lightly; they carry serious legal consequences, from hefty fines to potential jail time. More importantly, they also come with a severe societal stigma that can affect every facet of your life, from employment to personal relationships.
A skilled criminal defense lawyer with extensive experience in sex crime defense, such as those at The Law Place, can provide a vital lifeline. They can guide you through the complex criminal justice system, fighting fiercely on your behalf. They will scrutinize the evidence against you, challenge the prosecution's case, and explore every legal avenue to protect your rights and your reputation.
In the face of such serious charges, the first step should always be to seek legal counsel. At The Law Place, we offer a free consultation. Don't hesitate to reach out to us today. Your future may depend on it.
The Escalating Battle Against Prostitution: The Role of Law Enforcement Agencies
In a bid to tackle the perceived rise in sex crimes, law enforcement agencies in Manatee County, Florida have amplified their operations significantly. This escalation is particularly evident within local massage parlors, where undercover operations have become a common strategy. Law enforcement officers disguised as clients frequent these establishments, hoping to catch alleged perpetrators in the act.
As a result of these intensified efforts, there's a notable uptick in prostitution charges. While the authorities aim to deter illegal activities and protect the community, these operations have far-reaching consequences on local businesses and individuals alike.
For the owners and employees of local massage parlors, the heightened scrutiny from law enforcement agencies has created a climate of anxiety and apprehension. A single accusation can lead to immediate business closure, impacting the livelihoods of many. Furthermore, those charged with prostitution face severe penalties under Florida Statutes Chapter 796, including jail time, especially for a third or subsequent violation.
For patrons, the situation is no less dire. Often, unsuspecting customers find themselves in the midst of an undercover operation, leading to an embarrassing and potentially damaging situation. Even those who are not involved may experience harassment or unjust suspicion.
Moreover, individuals facing criminal charges are thrust into the criminal justice system, a complex and overwhelming arena. Whether it's a first degree misdemeanor or a third degree felony, these charges can lead to criminal records, potentially barring them from certain employment, affecting their ability to find housing, and severely damaging their reputation.
This intensified law enforcement operation landscape underscores the critical need for a competent Manatee prostitution lawyer. If you find yourself in such a predicament, reaching out to an experienced criminal defense attorney should be your first step.
Our team of dedicated attorneys fight and win for Floridians.
Dissecting Prostitution Laws: Florida State and Federal Perspectives
Understanding the intricate legal landscape of prostitution is crucial for anyone facing these charges in Manatee County, Florida. Both state and federal laws come into play, and each can carry severe penalties.
Under Florida law, prostitution is defined as the giving or receiving of the body for sexual activity for hire, excluding sexual activity between spouses. The statutes classify prostitution and related crimes into different degrees of offenses, from second-degree misdemeanors to third-degree felonies, depending on the specifics of the case.
First Offense – A first-time prostitution offense is considered a second-degree misdemeanor under Florida Statute Section 796.07(2)(f). This charge carries penalties that include up to 60 days in county jail, six months of probation, and hefty fines up to $500.
Second Offense – For a second conviction, the charge elevates to a first-degree misdemeanor. This is punishable by up to a year in county jail, 12 months of probation, and a $1,000 fine. A third or subsequent violation is deemed a third-degree felony, potentially leading to up to five years in state prison, five years of probation, and a $5,000 fine.
Apart from these, a prostitution charge might lead to additional consequences like driver's license suspension, mandatory community service, or compulsory attendance in educational programs.
Federal Law and Prostitution
On the federal level, prostitution is also deemed illegal, particularly when it involves crossing state lines or when it becomes a form of human trafficking. Federal law 18 U.S.C. § 2421 criminalizes the transportation of any individual with the intent that such individual engage in prostitution, or any sexual activity for which any person can be charged with a criminal offense. The penalties under federal law can be even more severe and can include hefty fines and long-term imprisonment.
Understanding the difference between state and federal charges, and the implications of each, is paramount in forming a robust defense. This complex landscape is navigated adeptly by experienced criminal defense lawyers, who can guide the accused through the intricacies of the legal system, ensuring their rights are upheld throughout the process.
Navigating the Ripple Effects: Consequences of Prostitution Convictions
The repercussions of a prostitution conviction extend far beyond the courtroom, influencing both the immediate and distant future of the accused. Understanding these potential consequences helps highlight the need for a proficient criminal defense lawyer, who can work to mitigate these impacts as much as possible.
Jail Time and Fines – In the immediate term, a prostitution conviction can lead to substantial jail time and fines. A first-time offense, classified as a second-degree misdemeanor, can result in up to 60 days in county jail and a fine of up to $500. Subsequent convictions escalate in severity, with a third or subsequent violation categorized as a third-degree felony, potentially leading to five years in state prison and a fine of up to $5,000.
Punitive Measures – Furthermore, Florida law can impose additional punitive measures such as driver's license suspension for up to a year or community service. In some cases, persons convicted may be required to attend a mandatory educational program about the negative effects of prostitution and human trafficking.
Societal Consequences – Beyond the legal penalties, a prostitution conviction carries long-term implications that can affect the accused's life profoundly. One severe consequence is the potential requirement to register as a sex offender. This label carries a significant social stigma and can have detrimental effects on future employment prospects, housing applications, and even relationships.
Immigration Issues – Immigration issues may also arise for non-U.S. citizens charged with prostitution. A conviction can lead to deportation or affect one's ability to naturalize as a U.S. citizen, causing substantial disruptions to the accused's life.
In all of these aspects, the guidance of an experienced Manatee prostitution lawyer becomes indispensable. By formulating a comprehensive defense strategy, your attorney can help to reduce these potential penalties and protect your future prospects.
We're Florida's top litigation team with over 75 years of combined experience
Advocacy, Strategy, and Defense: The Role of a Manatee Prostitution Lawyer
When faced with a prostitution charge, the selection of a seasoned criminal defense lawyer becomes a lifeline. A Manatee prostitution lawyer's role is multi-faceted, encompassing not only legal representation in court but also providing moral support, advice, and strategic direction throughout the process.
To begin with, your defense attorney will meticulously scrutinize every detail of the case, from the police reports to the manner in which the evidence was collected. This thorough analysis helps identify any flaws, inconsistencies, or unlawful actions that could potentially undermine the prosecution's case.
Some potential defense strategies include the following:
Entrapment Defense – Entrapment is a common defense in prostitution cases, especially those arising from sting operations in massage parlors or similar setups. If the defense lawyer can prove that you were induced into committing a crime that you wouldn't have otherwise committed, this could result in the dismissal of the charges.
Asserting Your Innocence – If you're innocent of the charges, your lawyer will work relentlessly to prove this in court. This might involve gathering and presenting evidence that refutes the prosecution's claims, identifying and interviewing witnesses, or proving alibis.
Questioning the Validity of Evidence – An essential part of any defense strategy is scrutinizing the prosecution's evidence. Your attorney will assess whether the evidence was lawfully obtained, is reliable, and whether it truly substantiates the charges against you. If any irregularities are found, your lawyer can move to have this evidence dismissed.
Highlighting Police Misconduct – If the law enforcement agencies involved in your case acted improperly, this could significantly impact your case. For instance, if you were not read your Miranda rights at the time of your arrest, or if the police used excessive force, this could be used in your defense.
Victim Defense – Human Trafficking – In some cases, those charged with prostitution might themselves be victims of human trafficking. If you were compelled into prostitution against your will, your lawyer could present this defense to exonerate you or reduce the charges.
Negotiating Plea Deals – If the evidence against you is substantial, your lawyer might recommend negotiating a plea bargain. This could involve pleading guilty to a lesser offense or agreeing to certain conditions (like undergoing treatment programs) in exchange for reduced charges or lighter sentencing.
In the arena of prostitution defense, having a lawyer with extensive experience in sex crimes defense is crucial. They understand the nuances of Florida and federal law, the workings of the Manatee County and Hillsborough County courts, and can leverage their knowledge to your benefit. Remember, you're not just hiring a lawyer – you're engaging an ally to stand by you, ensuring that you receive a fair trial and the justice you deserve.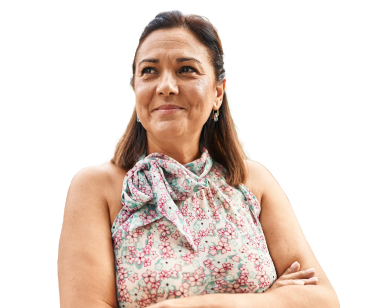 From the initial call to updates on your case status, we are here to get you answers.
Arrested for Prostitution in Manatee County? Here's What You Should Do
In the unfortunate event that you or a loved one faces arrest on prostitution charges in Manatee County, Florida, knowing your rights and next steps is crucial. The shock of the arrest can often leave one bewildered, but understanding your legal rights and seeking immediate representation can be the difference between conviction and acquittal.
Right to Remain Silent – First and foremost, remember that you have the right to remain silent under the Miranda Rights. This means that you don't have to answer any questions from the police officers or law enforcement agencies without a criminal defense attorney present. Anything you say can and will be used against you in court, so it's often in your best interest to remain silent until your attorney is present.
Secure Legal Representation – Securing legal representation should be your immediate priority following an arrest. Whether it's a first-time offense or a third or subsequent violation, the complexities of the criminal justice system warrant professional help. As soon as possible, contact a proficient criminal defense lawyer in Manatee County to represent you. Early intervention can sometimes prevent charges from being filed, or at least ensure that your defense strategy starts as early as possible.
This is where the The Law Place can step in. Our team of seasoned criminal defense lawyers are experienced in dealing with sex crimes in Florida, including prostitution charges. From challenging the validity of the arrest and the gathered evidence to representing you in court, we leave no stone unturned in our pursuit of justice.
Navigating Aggravating Circumstances and Other Sex Crimes
Aggravating circumstances can exacerbate the severity of a prostitution charge, leading to harsher penalties upon conviction. Such circumstances could include the presence of drugs, or the involvement of minors in the offense.
For instance, if an individual is accused of soliciting a minor for prostitution, they may face heightened charges of child exploitation or human trafficking, which are serious federal offenses. In such complex scenarios, the role of a seasoned Manatee prostitution lawyer becomes even more crucial. They can help dissect the circumstances, argue against the escalated charges, or negotiate for lesser offenses.
Those charged with prostitution may also find themselves facing additional sex crime charges. These could range from sexual battery and sexual assault to child pornography and sexual exploitation. Each of these offenses carries its own set of severe penalties, and being convicted can drastically impact an individual's life, from job prospects to personal relationships.
Our experienced team of criminal defense attorneys can help navigate these multifaceted legal challenges, ensuring the accused receives a fair defense against all charges they are facing.
Manatee Prostitution Lawyer FAQ
Can prostitution charges lead to violent crime charges?
Yes, in certain circumstances, prostitution charges may lead to charges for violent crimes. For example, if physical violence or coercion is used in the process of prostitution or while procuring services, the individual involved could face additional charges, such as assault or battery. It's important to note that these cases are highly dependent on the specific circumstances surrounding each incident.
What can a criminal lawyer do for me if I'm charged with prostitution in Manatee County?
A criminal lawyer can provide several vital services if you're charged with prostitution. They will work to understand your case, gather evidence, and represent you in court. They can also guide you through the complexities of the criminal justice system, advising you on your rights and potential defense strategies. Lawyers are instrumental in negotiating plea deals, challenging the prosecution's evidence, and protecting your rights throughout the legal process.
Are prostitution cases ever dealt with in federal courts?
Most prostitution cases are handled at the state level. However, certain cases can indeed be dealt with in federal courts, especially when they involve allegations of crossing state lines for the purpose of prostitution or cases linked to human trafficking. These types of cases carry more severe penalties, further emphasizing the necessity for an experienced criminal defense lawyer who is well-versed in both state and federal law.
What are the penalties for a first-time offender charged with prostitution in Manatee County?
For first-time offenders, prostitution is typically classified as a second-degree misdemeanor in Florida, carrying potential penalties of up to 60 days in county jail, a maximum fine of $500, or both. However, the actual penalty can depend on the specific circumstances of the case. It's advisable to consult a criminal defense lawyer to understand the potential legal consequences based on the details of your case.
Can a Manatee prostitution lawyer help if I'm charged with prostitution in another county like Hillsborough or Pinellas County?
A competent Manatee County criminal lawyer should have a broad understanding of Florida's laws related to prostitution and could certainly provide advice or representation for charges in other counties. However, hiring an attorney familiar with the local court system in the county where the charges are filed can be advantageous due to their knowledge of local law enforcement, prosecutors, and judges.
Are there any defenses against prostitution charges?
Yes, there are several possible defenses against prostitution charges, but their applicability largely depends on the specifics of your case. Common defenses include demonstrating insufficient evidence, arguing entrapment (i.e., law enforcement compelled an individual to commit a crime they otherwise wouldn't have), or challenging the manner in which the evidence was obtained. It's important to consult with a criminal lawyer to craft a defense strategy tailored to your situation.
Can charges of prostitution impact my future employment opportunities?
Yes, a conviction for prostitution can have a significant impact on future employment prospects. Many employers conduct background checks, and a prostitution conviction can be a red flag. Certain professions, particularly those involving work with children, the elderly, or other vulnerable populations, may be particularly challenging to enter with such a conviction. This underscores the importance of legal representation to avoid a conviction or to seek a record expungement, if eligible.
Ensuring Your Defense with Legal Representation
The journey through the criminal justice system can be daunting and complex, especially when faced with charges of a sensitive nature such as prostitution. The consequences of a conviction can be life-altering, with potential jail time, hefty fines, social stigma, and impact on future opportunities. This is why obtaining skilled legal representation is absolutely crucial. A competent criminal defense lawyer understands the complexities of Florida law and can provide necessary guidance, support, and representation throughout the process.
Facing such charges should never be done alone. As part of The Law Place, David Haenel is a Manatee prostitution lawyer who stands ready to defend those accused of prostitution. Recognized for his expertise and commitment to his clients, David has achieved AVVO's highest possible rating, reflecting his steadfast dedication to delivering excellent legal service.
We invite anyone facing prostitution charges in Manatee County to contact our law office for a free consultation. Let us help safeguard your rights and strategize the best possible defense for your case. Your journey to justice begins here.