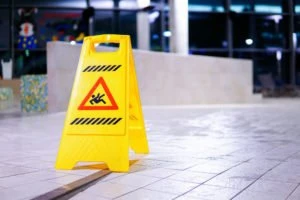 Slips and falls can easily happen wherever you go and often leave nothing more than a bruise. However, such accidents can lead to much more serious injuries than this. You may not initially feel the effects of a fall, but you may later suffer from serious pain that can ultimately affect your ability to work or live your life normally. If you are a victim of an accident on someone else's property, then you may be liable to claim compensation.
All property owners in the State of Florida must follow guidelines that have been put in place to ensure that their property is kept safe. Failing to do so can lead to accidents that they are ultimately responsible for. Whilst some cases may seem simple enough, collecting sufficient evidence and presenting a strong injury claim can become more complex than you initially expected. This is why it is vital to hire a personal injury lawyer that can get you the compensation you deserve.
At The Law Place, our team of dedicated personal injury attorneys has an overall experience of over 75 years. If you contact us about your case, it will be reviewed by our team, and you will receive the best advice on how to proceed. We offer a free consultation service so that you can make your decision, no strings attached. For professional and experienced representation, call us today at (941) 444-4444. Phone lines are open 24/7.
When Can You Sue in a Slip and Fall Case?
When seeking compensation in a slip and fall case, your case will need to meet certain requirements. In Florida, the law requires you to prove these factors:
You were owed a duty of care – You will need to provide evidence that proves you were owed a duty of care by the property owner. If you were legally allowed to be on the property, then the owner had an obligation to provide conditions that were free from hazards that could lead to accidents and injuries. If you were not granted permission to be on the premises, then the property owner may be able to claim that you were trespassing.
Reasonable care was not used by the owner – Reasonable care is the act of maintaining a property so that there is no risk of injury. When trying to prove that this was not provided, the evidence must establish how long the hazardous conditions had existed, that the property owner was aware of it, or that they should have been known. It must also be proven that the owner was given sufficient time for the dangerous conditions to be rectified. If you suffered injuries due to a fall caused by water having been spilled just minutes before, the property owner would not be liable for this.
The lack of reasonable care was directly responsible for your injuries – This means that you must provide evidence to illustrate how the negligence of the property owner directly led to your injuries. This is something that your slip and fall attorney can ensure is proven through the collection of relevant evidence.
Our team of dedicated attorneys fight and win for Floridians.
Proving Negligence Using Evidence
If you are suing a property owner for your injuries in a slip and fall accident, then as the plaintiff, you must provide sufficient evidence to prove the liability of the defendant and that you were not responsible for the accident. To do this, you will need the advice of a personal injury lawyer that will also be able to collect information relevant to your case.
In Florida Statute 768.81, it states that there are four elements required in order to prove negligence:
You were owed a duty of care.
This duty of care was breached.
This breach caused the accident.
The accident led to injury or damages.
It is important to gather evidence, such as photographs of the scene, immediately following an accident. There is only so much that your representation will be able to find for you. The most important evidence is likely to have been at the scene of the accident and, as a result, will be temporary.
More evidence that will be helpful to your case is a record of damages you have suffered. Any medical bills, invoices, or receipts showing travel and medication costs can be presented when showing the suffering you have faced following an accident. Furthermore, you can request that your personal injury lawyer investigates whether there was surveillance footage on the property.
What Is Comparative Negligence?
Comparative negligence is a policy that can decrease the amount of compensation a victim receives if they are found to have shared fault in the accident. Florida Statute 768.81 dictates that you must provide evidence to illustrate it was not your negligence that led to your personal injury.
Claiming that the plaintiff is at fault is a common tactic used by defendants to alleviate themselves of heavy penalties. Prepare to hear the property owner state that you caused the accident yourself. This is where the comparative negligence law will be enacted to determine how much of the fault you share. It will be presented as a percentage, which will then be used to reduce the amount of compensation you receive. For this reason, it is imperative that you establish a strong liability case against the property owner before suing.
We're Florida's top litigation team with over 75 years of combined experience
Is There a Statute of Limitations in a Slip and Fall Case?
A statute of limitations is a law that outlines the amount of time you have to make a claim following an accident. Only in very rare circumstances are exceptions made if this deadline is missed.
In Florida Statute 95.11, it states that anyone injured as a result of a slip and fall accident must file their claim within four years of the initial accident. This statute also applies to any claim you want to file relating to property damage suffered as a result of your accident.
Whilst you are legally entitled to file your lawsuit up to four years after the incident, it is advised that you contact a personal injury lawyer as soon as possible. The longer you have to make a strong case, the better. Furthermore, even if you are sure that your case will lead to a settlement, the option of taking your case to court can be valuable leverage when negotiating your settlement.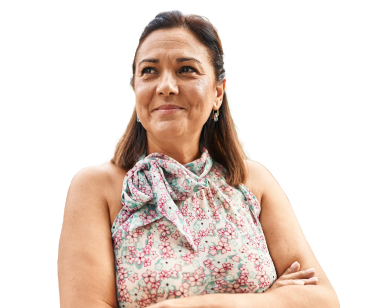 From the initial call to updates on your case status, we are here to get you answers.
The Law Place
Slip and fall accidents are common around the country but can lead to serious injuries. If you have been the victim of a slip and fall injury that wasn't your fault, then you may be able to get the compensation you deserve by seeking a professional attorney to fight for your right to justice.
Our team here at The Law Place has successfully won compensation for victims of negligence through integrity and experience. We offer a free consultation service that will allow you to get the advice you need, no strings attached.
Upon deciding to work with us, you will be represented by a lawyer whose experience best matches your case. Your selected advocate will then efficiently collect and collate the evidence needed to compile the strongest case possible.
Our lines are open 24 hours a day, 7 days a week, so that you can contact us whenever you are ready to take the next step towards justice. Call us today at (941) 444-4444. We're waiting for your call.