Slip and fall resulting in injury is a case of premises liability. It could be that the property owner was negligent, and their action or inaction caused your injury.
If you have been left injured after a fall on someone else's property, then you might be entitled to compensation from the property owner. You might be wondering whether it is worth the fight, and perhaps the biggest contributing factor to your decision could be how much your slip and fall claim is worth.
There is no easy answer; every case is different. However, there are some common damages that people are able to claim for in successful slip and fall claims. However, the best way to get an answer to your questions is to contact The Law Place for a free consultation. We will review the individual details of your case and give you free legal advice. And if you decide that you would like representation, then we will support you every step of the way on your journey for justice.
We are open 24/7 so call us now at (941) 444-4444.
Medical Bills: Present and Future
When calculating your injury damages, the most prominent factor is the cost of your medical bills, both now and in the future.
If your slip and fall case is successful, then you should at the very least receive expenses to cover your medical bills. However, not all expenses are so clear-cut.
Our team of dedicated attorneys fight and win for Floridians.
Pain and Suffering
Pain and suffering damages are the most difficult to calculate. There is no straightforward answer for what your pain and suffering are worth. However, your medical bills may be used as a starting point to judge the severity of your injuries.
Depending on the severity of your injuries and whether you have any permanent damage, your attorney will look to evaluate your claim by determining a multiplier against the cost of your medical bills. For example, if you are at risk of walking with a limp for the rest of your life, then your medical bills could be multiplied by five to determine what your pain and suffering should be worth. However, if you are likely to recover within a few weeks, then you will not be able to justify multiplying by such a high number; your medical bills may instead be multiplied by 1.
It is important to consider that you could have a slip and fall injury that does not show up right away. Therefore, it is important to negotiate with future struggles in mind. An attorney will help you do this and will work with you to collect evidence in order to justify the amount you are claiming for.
Lost Wages
If the injuries sustained in your slip and fall accident caused you to miss work, then you should be entitled to the value of your lost wages. You will need to verify the amount owed to you; usually, a tax return or pay stub is sufficient. Although your employer will likely also have to verify in writing the amount of time you missed due to your injury and what your typical wage or salary is.
We're Florida's top litigation team with over 75 years of combined experience
Loss of Earning Capacity
If the slip and fall accident was so serious that you had been left unable to do the kind of work you did before getting hurt and are therefore incapable of earning the same as you did previously, then you should be able to claim for your lost earning capacity. An expert such as a vocational rehabilitation specialist may be needed to carry out an assessment and provide evidence to support your claim.
If you successfully establish that you are unable to earn as you did previously based on the nature of your injuries and the type of work you do, then the property owner could be liable to compensate you in a couple of different ways, including:
Paying for you to be trained in a different field.
Paying you a lump sum equal to how much your earning capacity has been reduced.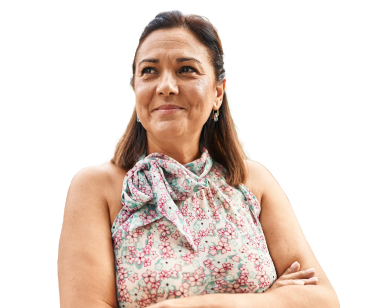 From the initial call to updates on your case status, we are here to get you answers.
Incidental Expenses
Following a slip and fall injury, there are often unexpected costs such as extra gas to travel to and from doctor's appointments or a handrail to help you walk up the stairs. You should be able to claim for these damages in addition to those above.
Seek a Free Consultation
You can only seek damages if you successfully prove that the property owner was negligent in some way and that their negligence caused your injury. If you want to do this, it is a good idea to have a personal injury lawyer by your side.
Your first step should be to contact The Law Place, where we offer a free, no-obligation consultation. We will discuss your case, offer some advice and let you know if we think you have a claim.
At which point, you will be invited to a free consultation where we can discuss any concerns or questions that you have. We will breakdown what we will do for you and our fee structure. We work on a contingency basis, so we only charge if we win, this is monitored by The State Bar Association, and there will never be any hidden costs.
At this point, you may decide not to take any further action, and that's ok. However, if you agree to representation, we will get right to work gathering evidence and building a strong case. Most slip and fall claims settle outside of court. However, if your case does go to court, then we will be ready.
Just by having an attorney on your case, you are more likely to be successful, and you are more likely to receive a bigger settlement. Property owners and insurance companies will take your case seriously, as they are likely eager to avoid a costly court case and will give you what you deserve.
Slip and Fall Claim Process
The process of claiming can take a few months or years, depending on the complexity of your case. The first thing your lawyer will do is prepare a summons and a complaint that details the nature of your claim. Including who is involved, a description of the accident, who could be responsible, and what you expect to be paid in a settlement. This will be filed in court, and the defendant will need to reply within a set time frame, usually 20 days.
The defendant will reply with an answer to your complaint. The answer is a brief document that admits or denies allegations or asks for more information. This will bring about affirmative defenses, which are legal doctrines that the defendant will try to prove in order to reduce or absolve their liability.
Next is the discovery phase, where each party will spend time gathering evidence on what occurred. It may also involve interrogatories and requests for production. Interrogatories are questions you must answer in writing and under oath. Requests for production are requests to produce things related to the claim, such as documents or CCTV. Depending on your case, this phase could take months or years. Either way, your attorney will be by your side to guide you.
Settlement
Often slip and fall cases are mediated outside of court. This could be through a private mediator, or the court could order a settlement conference conducted by your judge.
If liability is clear, then this may simply be a case of determining what your case is worth. When you have a skilled attorney fighting your slip and fall case, they will make sure that you are not taken advantage of and that you are properly compensated for your injuries. They will not accept an amount that you are not happy with, and they will be prepared to go to court with you if necessary.
Contact The Law Place Today
The sooner you seek advice, the better it will be for your slip and fall case. CCTV is erased, spillages are cleaned, and memories fade. The sooner you seek representation, the stronger your case will be, and therefore, the more damages you will be able to justify.
At The Law Place, the attorney-client relationship is at the heart of everything we do. We have over 75 years of combined experience, and we discuss your case as a team so that you can benefit from our combined knowledge. You are basically getting a team of lawyers for the price of one! Following this, an attorney most suited to your case will become your advocate and will be by your side throughout your journey.
Contact us now at (941) 444-4444, and we will provide a free consultation with a skilled personal injury lawyer so that you can be confident about your next steps.