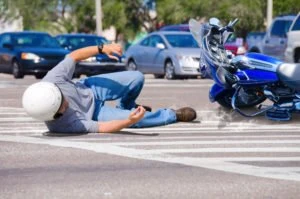 The minutes, hours, and days following a motorcycle accident can be overwhelming, especially on your own. However, you could be entitled to compensation to cover your injuries, property damage, and pain and suffering. And with a motorcycle accident lawyer by your side, you can feel supported and guided during this stressful time.
It is important that you do everything possible to keep safe and reduce harm following a motorcycle accident. In the subsequent days, it is essential that you follow proper procedure to protect your right to compensation. That is why it is important to have a personal injury lawyer to guide you.
The Law Place attorneys have over 75 years of collective experience in Florida law. We have dealt with hundreds of motorcycle accidents, and we are ready to work with you to seek justice and reduce any stress that you might be feeling.
Contact us today for a free consultation with an experienced motorcycle accident attorney and find out what we can do for you. We are open 24 hours a day, seven days a week, so that we can offer advice when you need it, and you never have to be lost about what you should do. If you want to phone us at the scene of the accident later that day, or perhaps many months later, we are ready to hear from you.
Call us now on (941) 444-4444.
What Does a Motorcycle Accident Attorney Do?
A motorcycle accident attorney will work with you to make sure that:
You do not do or say anything that could be perceived as an admission of guilt for the accident.
Any evidence that could help your case is protected.
You are supported through the legal process, and proper procedures are followed.
The insurance company is unable to take advantage of you.
You are not made to settle for less than what you deserve.
All of your damages are properly taken into account, including your emotional suffering.
They will get right to work building your case so that you can focus on your recovery.
Our team of dedicated attorneys fight and win for Floridians.
What to Do After a Motorcycle Accident in Florida
Stop – Following an accident, stay at the scene but move away from the flow of traffic to somewhere safe if you are able to.
Do not remove your protective gear – After an accident, the shock may prevent you from feeling the extent of your injuries. Wait for paramedics before you remove your helmet or protective gear to avoid worsening your injuries.
Check for injuries – As a motorcyclist, you are exposed to the elements and do not have the same protections as a car driver. Check-in with yourself, and then if you are ok, check in with anyone else involved. If there are any injuries, then call an ambulance right away.
Call 911 – You are legally obliged to call the police to the scene of an accident that involves injury or serious property damage, according to Florida Statute 316.062. A police report will also be important in your personal injury claim.
Exchange information – Share information with the other driver(s) involved in the accident, including names, phone numbers, insurance information, addresses, and vehicle license plate numbers.
Eyewitnesses – Collect the contact information of any eyewitnesses, as they might be able to provide a statement to support your claim.
Collect evidence – It is important to gather as much evidence as possible, as this will benefit your personal injury claim later. Take pictures of the road conditions, damaged vehicles, any injuries, the location of the accident, and anything else that could be relevant.
Seek medical attention – Motorcycle accidents are serious, and you should seek medical attention as soon as possible. Some injuries may not show up right away but may be worsened if they are not seen to. Furthermore, in accordance with Florida Statute 627.736, you must seek medical treatment within 14 days of an accident in order to claim. But the sooner, the better, as the evidence will be stronger that your injuries were caused by the accident.
Call your insurance company – You must call your insurance company after a motorcycle crash. You usually have up to 24 hours to contact them, but the exact time will be detailed in your policy. They can and will use anything against you in an attempt to reduce the amount of money they owe to you. Therefore, only give brief details and do not admit fault in any way. Your attorney can also speak to your insurance company on your behalf to ensure that you are protected.
Keep a journal – Write down the extent of your injuries and document your recovery process in a journal. You should also keep a note of pain and suffering, any adjustments you have had to make to your house, or any changes to your daily life since the accident occurred. Remember to keep medical bills, receipts, invoices, and other paperwork concerning your motorcycle accident.
Contact a motorcycle accident lawyer – Contact a motorcycle accident lawyer as soon as possible.
What Damages Can You Claim After a Motorcycle Crash in Florida?
Medical expenses: present and future – Firstly, it is important that your medical expenses are covered. An attorney can help make sure that your current expenses and future expenses are considered.
Pain and suffering – Pain and suffering damages cover your emotional suffering and any changes you have had to make to your life. They are difficult to calculate, and insurance companies are notorious for offering low figures. Your attorney may use your medical bills to justify the amount owed in pain and suffering damages by multiplying that figure by a number based on your case's severity. If you have life-changing injuries, then this could be multiplied by a high number such as 5. If you do not require any lasting medical treatment, then the number will be lower.
Lost wages and lost earning potential – If you missed work, your settlement should reflect this, and you should be compensated for lost wages. If you are left unable to perform the same work as before the crash, then you should be compensated for lost earning potential, as well as the cost to be re-trained if necessary.
Incidental expenses – Motorcycle accidents often lead to unforeseen costs. Such as travel to and from the hospital or home adjustments to support you in your recovery.
Wrongful death – If you lost a loved one in a motorcycle accident, then you deserve compensation for funeral expenses and loss of income to a family household in line with Florida Statute 768.21.
We're Florida's top litigation team with over 75 years of combined experience
The Statute of Limitations in Florida
Florida Statue 95.11, or the statute of limitations, puts a deadline of four years on your personal injury claim. Past this point, you cannot usually claim, although sometimes exceptions can be made, such as if your injuries prevented you from claiming.
However, when it comes to any kind of personal injury, if you can act quickly, then you should. Evidence is strongest soon after an accident, before vehicles and roads are repaired, CCTV is erased, and witness memories fade.
As soon as you contact a motorcycle accident lawyer, they will get right to work to ensure you have a strong claim.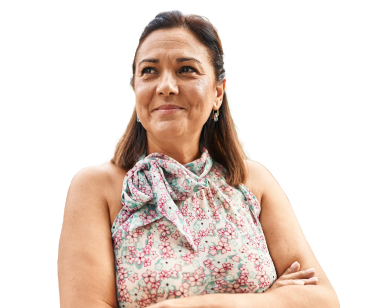 From the initial call to updates on your case status, we are here to get you answers.
Contact The Law Place Today
If you suffered a motorcycle accident that was not your fault in Florida, then you should seek compensation from the at-fault driver and their insurance company.
In Florida, there are specific procedures that must be followed to successfully claim, which is why it is important to have an experienced motorcycle accident attorney guide you through the process.
Just by having an attorney by your side, insurance companies will know that you are taking the matter seriously and will not accept less than what you deserve. They may be eager to offer you a quick settlement so that you waive your right to claim for more. But this number will be much less than what you deserve.
With our help, you can seek proper compensation and be supported the whole way. Most of our attorneys have the highest possible AVVO rating of 10.0, which is based on things like client reviews, awards, and years in service.
Our law firm is dedicated to justice for our clients. We will review your case as a team so that you can benefit from our combined experience, spanning over 75 years! You will receive a team of lawyers for the price of one. At which point, a dedicated attorney will be assigned to your case and will become your advocate.
Call us now on (941) 444-4444 to schedule a free consultation, and we will fight your motorcycle accident case together in the State of Florida. Phone lines are open 24/7.