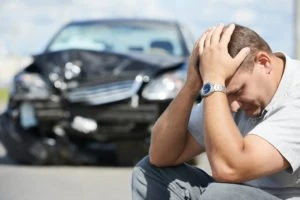 Vehicular manslaughter is a traffic crime in the State of Florida that comes with some severe penalties, including prison time, fines, and probation. One of the most common concerns for those faced with this charge is the maximum sentence that they could face. Individuals facing criminal charges for vehicular homicide will also be in a similar situation. So, the penalties, definitions, and possible defenses for both crimes will be covered in this article.
If you've been charged with vehicular homicide or manslaughter, get in touch with The Law Place today for legal advice. We get to work immediately to support you through the legal process, build a strong legal defense to try to get your charge downgraded as well as defend you against any civil liability lawsuits you may be facing.
We are a Florida law firm specializing in vehicular manslaughter cases and vehicular homicide cases. However, we have a number of other specialisms when it comes to criminal defense, including DUI manslaughter, negligent driving, motorcycle accidents, vessel crimes, possession of a controlled substance, and more.
To speak with a licensed criminal defense attorney and receive a free case evaluation, call our office today on (941) 444-4444.
What Is Vehicular Manslaughter?
Vehicular manslaughter involves the killing of a human being or unborn child caused by the operation of a vehicle. This could be by overtly acting in a way that breached the duty of care you owe to other drivers and the law or by failing to act in a way that ensured the safety of other road users.
The most common type of vehicular manslaughter is DUI manslaughter. This occurs when a driver kills another individual by operating a motor vehicle under the influence of alcohol or narcotics. (According to Florida Statute 316.193, a driver is considered 'under the influence' if they have a blood or breath alcohol level of 0.08 or above, if they have taken any illegal drug from Florida Statute 893.03, or if they are impaired by a prescription drug.)
What Is Vehicular Homicide?
According to Florida Statute 782.071, vehicular homicide is also classified as the killing of a human being or unborn child (by injury or death of the mother) caused by the operation of a vehicle. However, to receive a vehicular homicide conviction specifically, it will need to be proved that the driver who caused the death was driving in a reckless manner that was likely to cause death or injury to another with willful or wanton disregard for the law and the safety of others – as opposed to, for example, getting into a fatal crash that was not your fault.
What Could Result in a Vehicular Homicide or Manslaughter Charge?
The lines between vehicular homicide and manslaughter can be blurred, depending on the actions of the individual facing this charge. However, you could receive either of these charges if you were:
Asleep at the wheel.
Driving negligently or recklessly, such as weaving in and out of traffic or speeding.
Violating traffic laws such as failing to stop at a stop sign or not using a turn signal.
Driving with an improperly maintained or faulty vehicle, for example, without functioning brakes or windscreen wipers.
Driving under the influence of alcohol or narcotics.
Sentencing for a Vehicular Manslaughter or Vehicular Homicide Charge
The penalties for vehicular manslaughter and vehicular homicide are largely similar. In order of most severe penalties to least severe penalties, the maximum sentences for these types of criminal charges are:
Vehicular Homicide or Manslaughter With Fleeing the Scene
In accordance with Florida Statute 316.062, every driver who is involved in an accident has a legal obligation to stop and render any necessary aid to other individuals. You are also required to comply with requests for information from law enforcement officers at the scene of the crime. Although you are allowed to withhold information that could violate your Fifth Amendment right, you will need to provide:
Your ID.
Contact details, including your address.
Your vehicle license and registration.
If you fail to render aid or provide information, or if you do not stop at the accident scene, such as in a hit and run case, you can be convicted of a first-degree felony in vehicular homicide or vehicular manslaughter. In accordance with sentencing guidelines laid out in Florida Statute 775.083, this will result in a fine of up to $10,000 as well up to thirty years in prison and up to thirty years of probation.
Standard Vehicular Homicide or Vehicular Manslaughter Charges
If you remain at the scene of the crime and fulfill all of your legal duties regarding information and aid, you will likely be facing only a standard vehicular manslaughter charge or vehicular homicide charge. This is classed as a second-degree felony, which is punishable with a maximum sentence of up to fifteen years in prison as well as up to fifteen years of probation and a fine of up to $10,000.
In addition to these penalties, a court can order a person convicted of this crime to undergo 120 hours of community service in a trauma center or hospital for victims of vehicle accidents. You may also face license suspension.
Causing Serious or Great Bodily Harm
If you get into an accident in a motor vehicle and cause great bodily harm without killing another individual, the penalties are less severe. Whilst the exact sentence will depend on the reason you were involved in a crash, some common penalties in this area include:
DUI with serious bodily harm – Third-degree felony punishable by up to five years in prison, five years of probation, and a fine of up to $5,000.
Hit and run with serious bodily harm – Second-degree felony punishable by up to fifteen years in prison, fifteen years of probation, and a fine of up to $10,000.
Possible Defenses to Vehicular Homicide and Manslaughter Charges
A criminal defense attorney will have a good knowledge of all vehicular homicide laws. They'll be able to use these in your favor by building defense tactics such as:
Denying liability – One way in which a criminal defense lawyer could defend you against a vehicular homicide or manslaughter charge is to claim that you were not completely at fault for the accident, despite the fact that another individual was killed. It could be the case that the deceased driver contributed to or caused their own accident, for example, if they were also driving recklessly.
Investigating police protocol – In any traffic accident, law enforcement officers have an established protocol that they need to follow when it comes to charging and detaining suspects. If it can be proved that they did not follow this, or if they were guilty of disproportionate use of force when detaining you, your charges could be downgraded or dropped.
Denying gross negligence – To be convicted of vehicular homicide, it will need to be proved that you were behaving recklessly and that you knowingly acted in disregard for the law and the safety of others in a way that is classed as gross negligence. However, it could be the case that you were only guilty of ordinary negligence or that you were only accidentally negligent, which could lead to your charges being reduced.
How Can a Criminal Defense Attorney Help?
If you're facing a vehicular homicide or manslaughter charge, regardless of whether it is a first-degree felony or a second-degree felony, it's important to get in touch with a criminal defense lawyer as soon as possible. They'll be able to help perform a number of essential tasks, including:
Building a strong legal case in your favor – By using any of the defenses in this article, an experienced lawyer can often get your charges downgraded. This could mean that you receive less severe penalties as well as a reduced sentence.
Defending you against civil actions – In addition to facing a vehicular homicide conviction, you could be facing a civil liability lawsuit from other individuals involved in your accident. This could leave you liable to pay for property damage and personal injury, especially if you don't have adequate insurance cover. A defense lawyer can defend you against lawsuits and help to reduce the amount of damages you could be liable to pay for.
Defending you against other crimes – If you have been charged with vehicular manslaughter or homicide in addition to other crimes such as DUI, fleeing the scene of a crime, or being found with illegal substances on your person, your attorney will also defend you against multiple charges to ensure the best possible case outcome.
Contact The Law Place – Criminal Defense Lawyers for Vehicular Homicide and Manslaughter
If you're facing vehicular manslaughter or vehicular homicide charges, you'll need to act as soon as possible in order to get the best possible case results. The sooner you hire a criminal defense lawyer, the better the chances you'll have of receiving a reduced sentence. So, get in touch with one of our qualified attorneys here at The Law Place.
We have a great deal of experience when it comes to defending individuals charged with vehicular crimes all over the State of Florida. So, we can look at all evidence surrounding your case, provide legal advice and help you to understand your options, as well as defend you in a court of law.
Attorney client relationship is important to us here at The Law Place. We want to make sure we're a good fit for you and your case. So, we always offer a free consultation to all of our new clients. If you aren't satisfied, you are under no obligation to use our services.
To book your free case evaluation with a Florida vehicular homicide and manslaughter lawyer, call us today on (941) 444-4444.