In order to successfully claim damages for slip and fall accidents in Florida, you must prove that a dangerous condition caused your injury on someone else's property. Slip and fall accidents are a matter of premises liability. If your premises liability claim is successful, then you will be owed damages for your medical bills, lost wages, and pain/ suffering.
But what exactly is a dangerous condition? And how can you prove that the property owner's action or inaction caused your injuries?
Each case is unique. However, here we will cover common examples of dangerous conditions. If you want tailored advice to your specific case, then contact The Law Place for a free consultation. We will give you some initial advice so you can make the best next steps.
Our phone lines are open 24/7 so call us now at (941) 444-4444.
Examples of Hazardous Conditions
There are many circumstances that could constitute a hazardous condition that caused an injury. Common examples include:
A substance on the floor in the supermarket.
A wet floor.
Changes in the height of surfaces.
A lack of slip-resistant paint on a walkway.
Lack of a proper handrail.
Trip hazards.
If a dangerous condition did not cause your injuries, then you may be unable to claim damages. A successful slip and fall case is reliant on negligence, as outlined in Florida Statute 768.81. That means that the property owner's actions, or inactions, caused your injury. For example, they failed to have adequate staff, which resulted in a spillage being left for a prolonged period. Or perhaps they knew about a hazard such as a slippery surface and did nothing about it.
Our team of dedicated attorneys fight and win for Floridians.
Comparative Negligence in Florida Slip and Fall Accidents
Florida is governed by Florida Statute 768.81, or comparative fault. As a result, when you suffer a personal injury such as a slip and fall, you may be found partially at fault for the accident. If the judge decides that you are partially at fault, then your settlement will be reduced.
For example, if a store floor was wet, but you were wearing inappropriate footwear, you could be found 20% at fault for the accident. So long as you are less than 50% at fault, you can still make a claim. However, your settlement will be reduced by the amount you were at fault, in this case, 20%.
That is why proving the dangerous condition is so important, as the property owner will hope to prove that you were in some way responsible for the slip and fall. This can make an already stressful experience even more so. Luckily when you sign up for representation from The Law Place, we will be there to support you and make sure you are not taken advantage of.
The property owner might claim that you were distracted looking at your phone, there were clear signs about the danger, or you were not where you were allowed or expected to be.
Comparative Negligence Examples
A hazardous condition may have caused your injury on someone else's property. In which case, you could be eligible for a slip and fall claim. However, there are other factors that may determine to what extent you can hold the owner or occupier liable.
Type and condition of injured person's shoes – Sometimes, the plaintiff may have been wearing inappropriate footwear.
Your age – The property owner may argue that the slip and fall accident occurred because of old age.
Your state of mind – Slip and fall accidents could be caused by the mental state of mind of the victim. I.e., were they intoxicated in any way, was there medication they were failing to take?
Your gait (movement of your legs) – Did the injured person have existing injuries before the slip and fall accident?
We're Florida's top litigation team with over 75 years of combined experience
Damages Following a Slip and Fall Accident
If hazardous conditions caused your injuries, then the types of damages you may be able to claim include:
Medical Bills: Present and Future
The first thing that determines what your settlement is worth is the cost of your medical bills. It is important that both past and future expenses are taken into account, including any long-term rehabilitation.
Pain and Suffering
Pain and suffering damages are the most difficult to calculate. They are designed to compensate you for your emotional anguish and loss of enjoyment in life. A lawyer will be able to determine what you should be asking for based on the seriousness of your injuries and the impact they have had on your life.
Lost Wages
If the dangerous condition that caused your injuries led to you missing work, then you should be compensated for this. And if you are now unable to perform the same job, then you should be compensated for lost earning potential and the cost of re-training.
Incidental Expenses
Following a slip and fall accident, there are usually unforeseen costs such as taxi journeys or home adjustments to support your recovery. Everything should be taken into account when fighting for a fair settlement.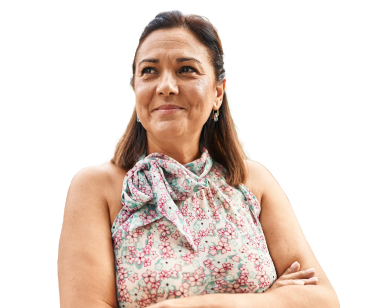 From the initial call to updates on your case status, we are here to get you answers.
Filing a Lawsuit After a Slip and Fall Accident
Contact The Law Place, and we will help you determine whether you have a valid claim. The process of claiming for slip and fall accidents can take months or years, depending on how complex your case is.
The first thing you will need to do is prepare a summons and a complaint explaining the details of your case, who could be responsible, and what you expect to be paid. An attorney will help you with this.
The property owners will have 20 days to answer your complaint. Here they will admit or deny allegations, ask for more information, and determine affirmative defenses (legal doctrines that the defendant will look to prove to reduce their liability.)
Next is the discovery phase. This is where evidence is obtained. This may include requesting things like CCTV and documents or interrogatories where the involved parties must answer certain questions under oath.
It may sound complex, but an experienced attorney will know how to gather strong evidence and will prepare you for any questions you need to answer. Your lawyer is your advocate, and they have your back.
Settlement in Slip and Fall Cases
Slip and fall accidents are most commonly mediated outside of court. The involved parties work together to come to an agreement on a settlement that is fair and just.
If liability is clear, then negotiations may simply be a matter of determining what your settlement is worth. An attorney will help you to fight for as much as possible.
If your case does go to court, then your attorney will be ready to fight your case in front of a judge.
The Slip and Fall Statute of Limitations in Florida
Florida Statue 95.11, or the statute of limitations, sets a time limit for how long property owners can be held liable. If you miss this date, then you cannot claim anything.
You have four years from the date of the accident to make a claim. However, the sooner you act, the better, as the evidence will be strongest. Floors are fixed, CCTV is erased, and memories fade. As soon as you agree to representation from our law firm, we will get right to work protecting and utilizing this evidence.
Contact The Law Place Today
At The Law Place, the attorney-client relationship is the most important thing to us. We have over 75 years of collective experience, and we review your case as a team so that it can benefit from our combined experience and knowledge. You essentially get a team of lawyers for the price of one!
Once a plan is laid out, a single attorney will become your advocate so that you have a strong support system and an advocate you can rely on.
Most of our attorneys have the highest possible AVVO rating of 10.0. We achieved this through years of service, positive reviews, and awards.
Contact us now at (941) 444-4444 and arrange a free consultation. Phone lines are open 24/7.