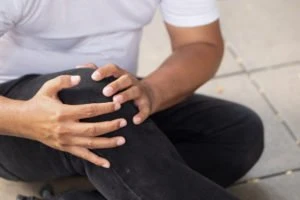 A slip and fall accident can be both very traumatic and can leave a person suffering from a severe injury. A slip and fall injury occurs when someone loses their footing, resulting in them falling. The severity of a slip and fall injury will depend greatly on the severity of a fall.
If you have experienced a slip and fall accident on someone else's property, it may be the fault of the property owner. If you have suffered serious injuries, our law firm will be able to help you file a trip and fall or slip and fall claim for compensation.
Our personal injury lawyers at The Law Place have worked on countless slip and fall cases. We have won the financial compensation that many of our clients deserve, and we can help you too. An attorney-client relationship at our law firm is built on trust and commitment. A personal injury lawyer will be able to help you file an insurance claim. For some honest and unbiased legal advice, you should contact us today to schedule a free consultation. Phone us now at (941) 444-4444.
Who Are Most Vulnerable in Slip and Fall Accidents?
In slip and fall accidents, the elderly are the most vulnerable. Approximately 1/3 of people over the age of 65 in the United States will suffer an injury in a slip and fall accident. For the injured person, these accidents can be very serious. If you ever suffer a slip and fall, you must seek medical attention as soon as you can. You must ensure that elderly victims seek the professional medical attention they deserve too.
Slip and fall injuries are responsible for over forty percent of elderly admissions to Florida nursing homes. A slip and fall accident can occur for many reasons. Slip and fall cases involving the elderly typically involve one of the following:
Freshly mopped floors.
Poorly lit areas.
Potholes.
Uneven sidewalk surfaces.
Walkway obstacles.
Narrow staircases.
Changes in floor height with no warning signs.
Our team of dedicated attorneys fight and win for Floridians.
What Is a Premises Liability Claim?
Premises liability is a legal concept used in accident cases where someone has suffered an injury as the result of another person's property being in an unsafe and/ or unsuitable condition.
These cases will typically be the result of negligence. If you are hoping to win a claim of this nature, you must be able to prove negligence. This is not easy to do, and this is why we strongly recommend that you speak to a lawyer at our law firm. Our personal injury lawyers have a great deal of experience helping their clients to prove the negligence of at-fault third parties.
In these cases, you also have to be able to prove that the property where you suffered your accident was in a dangerous condition. This is why it is important to gather evidence at the scene. If you can, take as many photographs and videos of the scene as possible. It would also be a good idea to check if the surveillance footage could be saved. If you don't act quickly, the surveillance footage will likely be wiped.
Where Do Most Slip and Fall Accidents Occur?
Slip and fall cases can occur anywhere. Our lawyers have worked on many personal injury cases, and from our experience, many slip and fall cases occur in the following locations:
Restaurants.
Construction sites.
Grocery stores.
Public restrooms.
Bars.
Nightclubs.
We're Florida's top litigation team with over 75 years of combined experience
What Are the Most Common Slip and Fall Injuries?
No matter where a slip and fall occurred, the injuries suffered can be very serious. The adrenaline that people experience after a fall often disguises the pain of their severe injuries. This is why it is important that regardless of how serious or minor you deem your injury to be that you seek professional medical attention. Some of the most common injuries sustained in a slip and fall accident include:
Traumatic brain injury.
Neck injury.
Spinal cord injuries.
Soft tissue injury.
Broken bones.
Hip fractures.
Fractures.
Back injuries.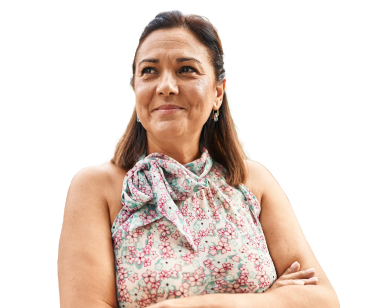 From the initial call to updates on your case status, we are here to get you answers.
What Injuries Can You Get From Slip and Fall?
You can get a wide range of injuries from these accidents. You could potentially suffer anything from broken bones to a traumatic brain injury. This is why it is important to talk to an experienced attorney if you have been injured and think you may have a personal injury case.
Our legal team can help you file a legal claim for compensation for your injuries. If you have suffered a serious injury on someone else's property, the property owner may be held legally responsible. Often in a slip and fall personal injury case, the negligence of the property owner is at fault. In most personal injury cases, victims will only be able to file claims with their insurance company. However, in severe cases, a property owner can be held liable if your accident occurred because of their negligence.
Contact our personal injury law firm today for a free case review if you have queries about how you could file a personal injury claim.
What Is the Average Settlement for a Slip and Fall Accident Claim?
Every slip and fall accident in Florida differs greatly. There is no such thing as an "average" settlement for a case of this kind. The amount of compensation that you can expect to achieve in a settlement will depend on several factors. These factors can include:
The severity of your injuries.
How great of an extent the injury has impacted your life.
Who the responsible party is.
If you are wondering what compensation you could receive in a personal injury claim, you need to contact a slip and fall attorney today for a free consultation. In a consultation, an attorney will be able to briefly examine your case and give you a rough estimate of what a case like yours could aim to achieve in compensation.
How Do I Protect My Rights After a Slip and Fall Accident?
After suffering injuries in slip and fall accidents, people must act correctly to protect their rights. After suffering an accident in Florida, you should do the following:
Seek professional medical attention – You must visit a doctor after an accident, even if you believe your injury to be minor. This is because you will be able to receive medical documentation that can act as proof of your injury. Medical reports can be hugely beneficial in compensation claims.
Notify the property owner – If you have suffered an injury on someone else's property, you must make the property owner aware. If you have been injured on business premises, you may be required to fill out an incident report. If you are required to fill out a report, you should request a copy to keep yourself.
Gather evidence – Evidence can prove to be very important in a slip and fall case. Evidence is required to prove the negligence of the at-fault party. It can include medical bills, photos of the scene, proof of lost wages, surveillance footage, and more.
What Damages Could I Receive in a Slip and Fall Case?
Slip and fall/ trip and fall accidents occur all the time in the State of Florida. The National Safety Council (NSC) published a report highlighting how over 800,000 are hospitalized every year in the United States after suffering a slip and fall accident. Our legal, professional attorneys have helped countless clients recover damages following their accidents. If you or a loved one has been injured in an accident, you may be eligible to receive compensation to cover the following:
Lost wages.
Medical bills and treatment.
Reduced earning capacity.
Pain and suffering.
Permanent injury or disability.
What Additional Compensation Could I Receive After a Slip and Fall?
Aside from the general damages that you will be entitled to receive compensation for in a slip and fall settlement, you may be eligible to receive compensation for additional reasons. These accidents can be traumatic and can have a huge impact on both your own and your family's life. Negligent property owners should not be able to get away with changing the lives of innocent families forever. If you have suffered in a slip and fall accident, you may be eligible to be compensated for the following reasons:
Your worrying and grief.
Sleep problems.
The loss of enjoyment you have for life.
The inconvenience.
Missed events with friends and families.
How Quickly Do I Need to Act?
If you have suffered injuries in a slip and fall accident, you must act quickly. This is because the law in Florida is strict when it comes to personal injury claims. Florida's statute of limitations does not allow injury victims a lot of time to make their claims. The law, as outlined under Florida Statute 95.11, states that injury victims only have four years to file their claims for compensation after an accident. Once these years have passed, a case will be barred, and a person will be forever unable to claim.
The law is even tougher for cases that involve wrongful death. The families of victims who have tragically lost their lives in these accidents only have two years to file a compensation claim. We understand that no amount of money could ever take away the trauma that you have experienced, but it can greatly help cover funeral expenses, burial expenses, and much more. It can help relieve you of unnecessary financial stress in your time of grief.
Do Slip and Fall Accident Cases Go to Court?
You may be relieved to find out that most of the time, these accident cases will settle outside of court. Insurance companies and property owners will want to avoid going to court as much as possible as they will wish to avoid paying court fees. A victim's lawyer will likely negotiate with these parties to reach a fair settlement. If negotiations aren't progressing, it may be necessary to take a case to court.
However, don't worry about this too much. Only 2% of all cases ever go to trial. If your case does go to trial, you can feel rest assured knowing that if you hire a lawyer at The Law Place, your case will be in safe hands. Our lawyers have a great deal of experience fighting for their client's cases in court. We can help you gather all the necessary evidence to build you a strong enough case deserving of compensation. We will not give up on you or your case until you are satisfied that justice has been served.
Should I Contact The Law Place?
If you, or someone you love, has been injured in a slip and fall accident in Florida, you should definitely contact The Law Place. Our lawyers have over 75 years of combined experience. We have helped countless clients receive the compensation they deserve following an accident, and we can help you too.
You should not have to suffer alone. We recognize that speaking to and hiring a lawyer can feel quite daunting. However, we promise you that it is far easier than you may think. We can answer all of your questions and queries. We can be a friendly face to help you through your claims process. You can feel rest assured that we will be doing all that we can to ensure that you receive the best possible outcome.
We have practice areas all over the State of Florida, so no matter where you have suffered your injury in the state, we can help you. We are also available to take your calls 24 hours a day, 7 days a week. To schedule your free consultation with an experienced personal injury lawyer, call us now at (941) 444-4444.