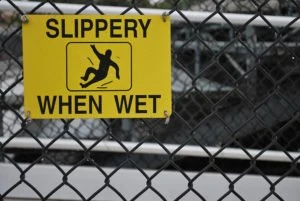 As slip and fall cases are one of the most common sources of personal injury claims in the U.S. today, it stands to reason that they cover a wide range of circumstances. It is possible that you were partially at fault for an accident that you were involved in. However, this does not necessarily mean that you won't be able to achieve compensation in a personal injury case. If the property owner still displayed negligence in the maintenance of the property, you can recover compensation.
Obviously, it can be more difficult to recover compensation if you are partially responsible for your slip and fall accident. This means there is even more reason to utilize personal injury attorneys to achieve the compensation you deserve after falling on someone else's property. Our legal team has over 75 years of experience between them, including dealing with the common arguments of comparative negligence put forward by property owners or insurance companies.
Call us today to arrange a free compensation. This will be completely covered by the attorney-client relationship of confidentiality, so you don't have to worry about compromising your claim when you tell us about your case. Everything will also be at no obligation.
If you need a lawyer to file a claim, help with your insurance company, or just receive free, impartial legal advice, call (941) 444-4444 today! Phone lines are open 24/7 for your convenience.
What Exactly Is Meant by Comparative Negligence in Slip and Fall Cases?
Comparative fault laws deal with situations where the victim contributed to the accident but wasn't entirely to blame for the trip and fall.
The exact outlines for the laws that apply when the victim has partial liability in slip and fall cases are contained in Florida Statute 768.81.
Our team of dedicated attorneys fight and win for Floridians.
How Is the Claim Amount Impacted When the Victim is Partially at Fault in Slip and Fall Accidents?
When the victim is found to be partially at fault in slip and fall accidents, they still retain the right to recover a compensatory amount for the damages they received due to the property owner's negligence.
While the victim will still receive compensation for their injuries, the amount will depend on the level of fault they are found to have. If the injured person was only very slightly at fault, the level of compensation received from the claim would reflect this.
This is one reason why you must employ the services of an experienced personal injury lawyer in cases of comparative negligence. They have the skill and knowledge to counter the common arguments used by the other party to get the compensatory amount reduced by as much as possible.
What Are Some Common Situations Where a Property Owner Is Guilty of Negligence?
There are a number of different dangerous situations that a property owner may be responsible for if a person is injured as a result.
A list of common causes of slip and fall accidents seen by personal injury attorneys would include:
A badly maintained environment, to the point where surfaces become dangerous to walk on.
A poor level of visibility on the property.
Slippery surfaces that do not display the appropriate signage.
Spills that haven't been cleaned up or have been cleaned up improperly.
A lack of handrails in areas that must have them for support.
Trailing cables or other debris/ items that represent a slip and fall accident hazard.
If the person who owns the property was responsible for any of the above situations, you might be able to receive a compensatory sum even if you were also at fault.
Get in touch with attorneys at The Law Place today for more legal information, a free case evaluation, and to get your slip and fall claim started.
We're Florida's top litigation team with over 75 years of combined experience
What Are Some Common Situations That Would Make the Victim Partially to Blame?
There are a number of situations that might make the victim take some level of responsibility for the injuries or damages they received as a result of slip or fall.
Examples of these commonly seen by the attorney team at our firm would include:
The injured person was distracted by a situation that was their own fault at the time of the accident. For example, they were looking at their phone instead of looking where they were going.
The injured person was wearing footwear that could be considered grossly inappropriate for the environment in which their slip or fall accident occurred.
The party who owns the property did not consent to the visit by the injured person.
The party who owns the property took reasonable and appropriate steps to prevent someone from becoming injured. This may mean they cordoned off a dangerous area or provided the correct signage.
As we have mentioned before, just because you were injured in a way that may have been partially your fault, this does not mean that you cannot be reimbursed for the damages caused by the negligence of the party who owned the property.
If you need legal help, contact an attorney at The Law Place today for a free consultation.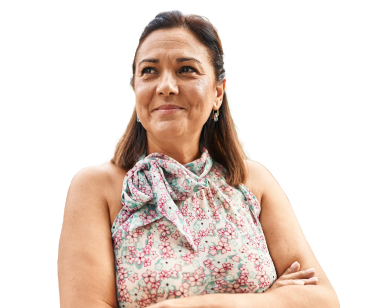 From the initial call to updates on your case status, we are here to get you answers.
How Are Negligence and Liability Proven in a Slip or Fall Accident That Results in Injuries?
When any party invites someone onto their property, they owe that person a duty of care. This means that they must take reasonable steps to help prevent any injuries that could be considered foreseeable.
If someone does not take these reasonable steps and someone suffers from a slip or fall accident, that party is then at least partially liable for the resulting injuries.
Certain types of property owners owe different levels of care. For example, in a case involving the owner of a shop or public business, they owe the maximum level of care to anyone who enters their store to participate in their business, as they are automatically considered an invitee.
The specific laws detailing how a negligence claim is handled in Florida are contained within Florida Statute 768.81.
How Does a Personal Injury Lawyer Prove Liability in a Slip or Fall Accident Case?
There are three steps that an attorney will need to establish in order to prove liability for the injuries and damages caused by your accident:
Your lawyer must prove that the person who was injured was owed a duty of care by the property owner.
They must then prove that the person who owns the property did not address the conditions that caused the accident victim's injuries.
Finally, they must prove that the injuries were the results of this negligence.
What Different Types of Damages Can Be Claimed for Following a Slip or Fall Accident?
There is a number of different damages that may be claimed when someone receives injuries as a result of this type of accident. These will, of course, depend on the specifics of the situation.
The main claim types fall into the following categories:
Property damage, if valuables were also damaged in the slip or fall.
Pain and suffering damages take into account the level of pain and suffering as a result of the injuries, the length of time the recovery took, and the presence of any permanent impacts on the victim's life.
Reimbursement of medical bills. For the best chance of success, the victim should retain copies of the medical bills they received.
Reimbursement for lost wages as a result of time spent off work recovering from the injuries.
A wrongful death claim may be made if someone in your family died as a result of property negligence. The laws surrounding this are contained in Florida Statute 768.21.
These damages may be sought either by settling a claim through an insurance company or filing a lawsuit. No matter which situation you find yourself in, a lawyer from The Law Place can help.
How Long After a Slip or Fall Accident Do You Have to Raise a Case?
Unfortunately, you do not remain eligible for compensation forever. You can only seek compensation through your insurance company or raise a lawsuit in the four years following your accident. This period of time begins to expire from the exact date that your slip or fall accident occurred.
The specific laws related to Florida's statute of limitations for accident claims are contained within Florida Statute 95.11.
How Much Will Representation by The Law Place in Florida Cost You?
Many people are put off making claims for their injuries due to the reputation that lawyers have for being expensive.
However, with The Law Place in Florida, this is not the case. All our accident and injury cases take place on a contingency basis. This means that no money is charged until your final settlement is complete. What's more, if, for whatever reason, your case is unsuccessful, we will charge you absolutely nothing at all.
All our no-win-no-fee contingency work is monitored by The State Bar Association. This helps to reassure our clients that there really are no nasty surprises or unexpected fees lurking ahead.
Contact The Law Place Today
If you were the victim of a slip or fall accident, even if it was partially our fault, you are likely entitled to a compensatory amount to cover the damages you received.
Don't get caught out by the complexities of Florida accident law or the tricks of insurance companies. Instead, let one of our lawyers guide you through the process of unlocking the maximum settlement for your misfortune.
Our phone lines are manned 24/7 to ensure that you can seek support no matter how busy your schedule is. For a free consultation at no-obligation that is completely confidential, get in touch with us as soon as you possibly can. The quicker you start the ball rolling on your case, the greater chance you have of maximizing your level of compensatory justice.
To get in touch with our Florida office, just call (941) 444-4444 today!