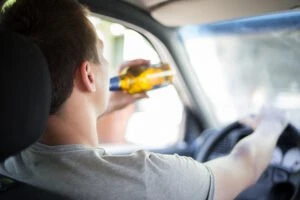 If you refuse a breathalyzer test in Florida, you will immediately suffer a mandatory license suspension. This will mean that you will be unable to drive your vehicle for at least one year.
Many Floridians assume that refusing to blow a breath test will strengthen their case. Refusing a breath test can do more harm than good. If you have received previous DUI convictions and refuse to complete a breathalyzer test, you could suffer a license suspension for 18 months and may have to serve jail time.
If you are facing conviction after refusing a DUI breathalyzer test, you need to contact a reputable law firm. At The Law Place, our Florida criminal defense attorneys will work to build you a solid defense case. You will be far more likely to achieve a favorable outcome from your case if you have an experienced attorney backing your case. To schedule your free consultation with a member of our team, call us now at (941)-444-4444.
What Is Florida's Implied Consent Law?
Florida implied consent law applies to DUI cases and breathalyzer tests. The law states that if you have a driver's license, you are giving your consent to take a breathalyzer test when asked by a police officer. This implied consent statute is outlined under Florida Statute 316.1932.
Despite this implied consent law, you are within your right to refuse a breathalyzer test. Law enforcement officers cannot force you to take a breath test. However, you can face criminal penalties for refusing these tests.
Our team of dedicated attorneys fight and win for Floridians.
What Should I Do if I've Been Arrested for DUI in Florida?
The first thing you should do is call a reputable criminal defense attorney. The sooner you contact The Law Place, the better. This is because you only have 10 days following your arrest to apply for DUI school in an attempt to achieve a hardship license.
Our attorneys can guide you through this whole process and build you a solid defense strategy. These charges are worth fighting. Not only is your liberty at stake, but so are your license, employment, and future.
Can I Prevent a DUI Charge by Refusing a Breathalyzer Test?
No, you can still be charged with DUI even if you refuse to complete a breath or blood test. This is because although these tests are important pieces of evidence to convict offenders in these cases, they are not the only way to prove the impairment of drivers.
Other pieces of evidence can prove DUI in Florida. These include:
The observations made by law enforcement officers

. All officers are required to document their observations during an arrest or traffic stop. These observations can be used against you in the courtroom.

Witness statements

. If other people report that they saw you drinking before you got behind the wheel, their testimonies can be used as evidence of your DUI.

Evidence of drinking

. If law enforcement officers find alcohol bottles in your motor vehicle or smell alcohol on you, this can prove your DUI and be used as evidence against you.

Property damage or motor accident

. If your impairment caused you to cause an accident, and it is obvious that you were impaired, a court will use this evidence as proof of your DUI.
We're Florida's top litigation team with over 75 years of combined experience
Can You Get a Hardship License if You Refuse a Breathalyzer in Florida?
With the help of an attorney, you can get a hardship license if you refuse a breath test. However, this is only possible if this is your first time DUI arrest and refusal. You will also have to serve a 90-day waiting period for this license.
If you are facing your second or third offense, you cannot receive a hardship license under Florida law if you refuse a test. This can have a dramatic impact on your life. Losing your driving privileges could prevent you from working, visiting family, and more. The more offenses and refusals you complete, the more severe the penalties will be. This is why you must contact a reputable law firm if you are facing a DUI conviction.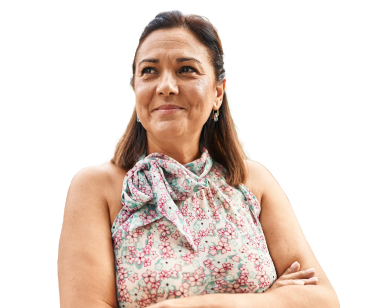 From the initial call to updates on your case status, we are here to get you answers.
How Do You Beat a DUI Refusal in Florida?
To beat a DUI refusal in Florida, you need to seek legal representation from an experienced criminal defense attorney. If you decide to defend your own case in the courtroom, you have a slim chance of being successful. Having a reputable attorney backing your case can prove to a courtroom that you are taking your charges seriously.
An experienced attorney will defend your case and argue that you were below the legal limit. There are many defenses that attorneys can use to defend their clients in these cases.
What Defenses Can Attorneys Use in My DUI Refusal Case?
An attorney can get your DUI charges dismissed if they can prove that the arresting officer acted unlawfully. A police officer must have reasonable suspicion that you were driving or in actual physical control of your motor vehicle while intoxicated over the legal limit.
If an officer is unable to prove that they had probable cause to stop you and ask you to take a breathalyzer test, your refusal could be dismissed in court during the review hearing.
Why Shouldn't I Take a Breathalyzer Test?
You may have some valid reasons why you should refuse a breathalyzer test in Florida, these include:
Medical Issues

. If you have anxiety, other mental health issues, or a physical issue that would make taking a breath test difficult, you may refuse a test. In these scenarios, a law enforcement officer may report your refusal rather than the reality of the situation.

Language Barrier

. If English isn't your first language, you may struggle to understand what a law enforcement officer is asking of you. In these cases, an officer may unfairly report your refusal to blow.

Impatience

. Some law enforcement officers may lose their patience and report your refusal to take a breathalyzer test before you have had the chance to process the situation.
Can Attorneys Help Me if a Police Officer Unfairly Reports My Refusal?
Attorneys can help defend your case if your refusal has unfairly been reported. You may have a valid reason to refuse a breath test, such as a medical issue, and you should not be penalized for this.
An attorney at The Law Place will defend your legal rights and interests. They will persuade the prosecutor of your innocence in an attempt to get your driving privileges back. You should not have to suffer a license suspension because you physically were unable to complete a breath test at your DUI arrest.
Our attorneys will typically put this defense forward as a pretrial motion.
Are Breathalyzers Admissible in Court in Florida?
In Florida, the results of preliminary breathalyzer tests are not typically admissible in a criminal trial. This is the same for during a hearing on the issue of whether an arresting officer had probable cause to arrest you.
Generally, the use of preliminary breathalyzer tests is limited to administrative hearings for the suspension of driving licenses.
What Is the Florida Diversion Program?
It is possible to beat your breath test refusal case in Florida by entering a diversion program. By entering Florida's diversion program, you could get your DUI charges reduced to reckless driving charges. This could be hugely beneficial to your case because it means that you could get your record expunged.
To find out more about this pre-trial diversion program, don't hesitate to contact our law firm today. Our team of experienced attorneys will be more than happy to answer all of your questions during a free consultation meeting.
How Long Does a Refusal Stay On Your Record in Florida?
If you don't fight your DUI refusal case and are convicted, these offenses will remain on your driving record for 75 years. For most offenders, this will be for the rest of their lifetimes.
Furthermore, refusal of a breathalyzer in Florida will permanently remain on your criminal record. An attorney can't get these DUI offenses expunged from your criminal record. This is why it is important to fight these charges. Our attorneys will work to get your charges reduced or dropped so it will be possible to get them expunged.
Having a refusal on both your criminal and driving record can be very frustrating. It can prevent you from securing a professional license, securing bank loans and mortgages, and more. Not only this, but your insurance rates will more than likely increase if convicted.
Can I Refuse Field Sobriety Tests?
You can refuse a field sobriety test in Florida. These tests are used by police officers to try and assess a person's impairment from intoxication. Some typical field sobriety tests in Florida include standing on one leg, following a finger with your eyes, and walking in a straight line. Police officers won't tell you that you can refuse a field sobriety test.
If you have drank several alcoholic beverages and think you may be over the legal limit, you are best to refuse these tests rather than complete them poorly.
We strongly advise that you remain calm and act politely to the arresting officers. You can simply refuse these field sobriety tests, you don't need to explain. Some officers may become frustrated and try to pressure you into taking a field sobriety test. You are not legally required to do so.
How Much Can I Drink Before Driving in Florida?
In Florida, you can be arrested for driving under the influence (DUI) if breath test results highlight that you have a blood alcohol content (BAC) of .08% or more. Therefore, you cannot drink much alcohol if you wish to drive. The average body can process one alcoholic drink per hour but this will vary depending on the person and substance being consumed.
At The Law Place, we strongly urge that no one gets behind the wheel if they have consumed alcohol or drugs. Although a person may feel sober, the results of a breath test could change a life forever. Furthermore, even if you refuse a test, you can still be arrested if an officer detects your impairment.
Drunk driving is simply not worth it. It could change your life and the lives of others around you forever. We understand that mistakes happen and that is why we are willing to help those facing DUI charges.
Should I Contact The Law Place?
If you have refused a breath test, blood test, urine test, or chemical test in Florida, it is worth contacting The Law Place. Refusing these tests during a DUI arrest will result in a person's driver's license being suspended. Not only will a person suffer a license suspension, but they will also likely have to pay fines, complete community service, complete DUI school, serve jail time, and more.
Our attorneys have over 75 years of combined experience. We will do all we can to ensure that you receive the best possible outcome from your case.
We serve clients across the whole state of Florida. Regardless of your accused criminal offenses, we can help you. To organize your free consultation with a reputable member of our team call us now at (941)-444-4444.