If you are charged with driving under the influence (DUI) while on probation in Florida, you will face severe penalties. The severity of your penalties will depend on whether your probation specifically prohibits you from alcohol abuse. This DUI probation violation can result in you serving jail time, having your probation revoked, and more.
Experiencing a DUI arrest while on probation in Florida is a serious matter. You must contact a reputable law firm. At The Law Place, we have a team of reputable attorneys who can defend your criminal offense DUI case. To schedule your free consultation with a member of our team, call us now at (941)-444-4444.
What Are the Penalties for a DUI Conviction in Florida?
The penalties following a DUI conviction in Florida are severe. These penalties are outlined under Florida Statute 316.193. DUI penalties will vary depending on how many DUI charges a person has already received.
For example, for a first DUI offense, a person could suffer a driver's license suspension for 180 days, have to pay a maximum fine of $1,000, complete alcohol highway safety school, require an ignition interlock device installed, serve jail time, and more.
However, a third offense can result in a person suffering a license suspension for 10 years if their offenses all occurred within a decade. A person can also serve jail time, have their vehicle impounded for 90 days, complete DUI school, join a DUI supervision program, require an ignition interlock device for two years, pay a maximum fine of $5,000, and more.
Our team of dedicated attorneys fight and win for Floridians.
Do I Need to See My Probation Officer?
If you have received probation following your DUI charge, you must attend all meetings with your probation officer. Failing to attend these meetings is a probation violation. This can result in you having your probation revoked and having to face additional criminal criminals.
Your probation conditions will also require you to notify your officer if you change your address or travel out of the state. You will be committing probation violations by traveling out of state without gaining permission from your probation officer. If this occurs you will be required to attend a probation violation hearing.
What Are the Steps Involved in a Probation Violation Process?
When people face criminal charges for DUI in Florida while on probation, they will first of all be required to appear in court. Probation officers will learn about the criminal offenses committed and start the process of revoking their probation. To do this, they will file statements highlighting the probation violations with the court.
If you have been arrested for DUI in Florida while on probation, you must contact a DUI lawyer. Your lawyer will build you a solid defense case to persuade the prosecutor that a probation violation did not occur in your case. You will be required to attend court if you have been accused of committing a DUI while on probation. The lawyer that you hire will do all they can to ensure that they can lessen the penalties you may face.
It is difficult to defend yourself in a criminal trial of this kind and that is why our law firm strongly recommends that you seek legal representation from a reputable criminal defense lawyer.
We're Florida's top litigation team with over 75 years of combined experience
Can You Be Around Alcohol on Probation?
The terms of your probation will depend on whether you can be around alcohol while on probation. If you are on probation after being convicted of a DUI, you will likely be barred from being around alcohol.
If you are unsure of what the terms of your probation are, you should organize a meeting with your probation officer. You should do all you can to avoid committing a probation violation in Florida. Breaking your probationary sentence can result in suffering severe penalties.
Mistakes happen and if you have accidentally broken the terms of your probation, you should contact an attorney. An attorney-client relationship at The Law Place is built on commitment. We will do all we can to help you avoid the most severe penalties for your probation violation.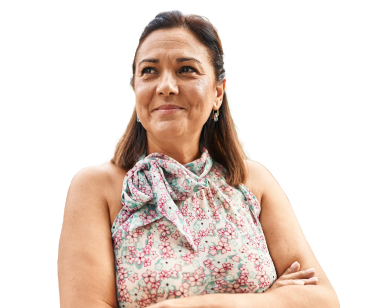 From the initial call to updates on your case status, we are here to get you answers.
What Happens if You Violate DUI Probation in Florida?
If you violate your DUI probation in Florida, your probation may be revoked. Not only this, but you may have to serve jail time for both your underlying DUI conviction as well as your new criminal conviction. By violating your DUI probation, you may face many penalties that can impact your life and the lives of your loved ones severely.
Can You Drink Alcohol on Probation?
The terms of your probation will determine whether you can drink alcohol while being on probation. If you have previously received a DUI charge or committed an offense because of alcohol abuse, it is unlikely that you will be able to drink alcohol on probation.
You should speak to your probation officer to find out the specific terms of your probation if you are unsure. Being caught committing a probation violation can carry severe penalties. At The Law Place, we strongly urge that people act cautiously and if they are unsure, always check.
How Can a Person Be Charged for Violating Their Probation?
To be charged with violating their probation, the prosecutor in the criminal case will need to prove that an offense was committed beyond all reasonable doubt. If a prosecutor fails to have enough evidence to hold against the defendant, it is unlikely that a person will be charged for violating their probation.
If you are headed to court for violating your probation, you need to hire an experienced trial attorney. Your attorney will be able to cross-examine the evidence held against you by the prosecution. Additionally, they will be able to build you a strong defense strategy to defend your innocence. The penalties awarded to a person for breaking their probation are often severe and that is why these cases need to be taken seriously.
Should I Contact The Law Place?
If you have been arrested for driving under the influence while on probation, you must contact The Law Place. If found guilty, you may have your probation revoked and have to serve harsh penalties.
At The Law Place, we have a term of attorneys with over 75 years of combined experience. We have the knowledge and experience you need to help you with your case. Committing a probation violation is serious and you cannot afford to treat these cases lightly. We have defended countless clients across the state of Florida and we can help you too.
To organize your free consultation with one of our experienced attorneys, call our law offices now at (941)-444-4444.