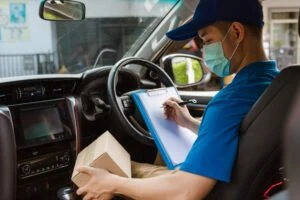 Navigating the complex web of personal injuries resulting from an accident can be challenging, especially when it involves an Amazon delivery truck accident. Amazon's delivery services have grown exponentially in Florida over the years, introducing a new type of vehicle on our roads: the Amazon delivery truck. These trucks, despite their convenience, have led to an increase in road accidents, often resulting in serious personal injuries. This article aims to provide an understanding of what to do if you find yourself involved in an accident with an Amazon delivery driver.
The Rise of Amazon Delivery Services in Florida
The prominence of Amazon delivery services in Florida has dramatically increased due to the rise in online shopping and demand for quick delivery. This expansion is evident in Amazon's fleet of delivery vehicles seen daily on Florida's roads, including Amazon Flex drivers – independent contractors who use their vehicles to deliver packages.
The increased presence of Amazon delivery trucks and drivers involved in delivering packages inevitably introduces a higher risk of accidents occurring. If you or a loved one has been in an accident involving an Amazon delivery vehicle, it is crucial to understand your rights and the steps to seek compensation for any injuries sustained, medical bills incurred, and lost wages.
It's advised to seek a free consultation with an experienced truck accident attorney, who understands the legal process related to Amazon truck accidents, to ensure fair compensation is achieved.
Our team of dedicated attorneys fight and win for Floridians.
Common Causes Of Amazon Delivery Truck Accidents
The surge in Amazon delivery services in Florida has brought with it a corresponding rise in accidents involving Amazon delivery vehicles. Numerous factors can contribute to these accidents, but some causes appear more frequently than others.
One of the main reasons is the pressure on Amazon delivery drivers to meet tight delivery schedules. This pressure often leads to speeding, reckless driving, and neglecting road safety regulations, which can result in a car accident involving an Amazon delivery truck.
Distracted driving is another prevalent cause. With GPS and package tracking devices at their disposal, Amazon drivers can become distracted while navigating their routes or updating delivery statuses. Even a moment's distraction can lead to an accident, often with severe consequences.
Fatigue also plays a significant role in Amazon truck accidents. Given the demanding schedules and extended shifts, Amazon drivers can become fatigued, impairing their ability to drive safely and leading to negligent driver behaviors.
Improperly loaded cargo can also contribute to accidents. Packages that aren't loaded correctly can shift during transportation, causing instability and even leading to the driver losing control of the delivery vehicle.
In addition, inadequate training or lack of experience can lead to accidents. Amazon Flex drivers are often independent contractors who may not have received comprehensive training in safe delivery driving or handling large delivery vehicles.
Furthermore, mechanical failures due to poor maintenance of the delivery trucks can result in accidents. Brakes, tires, and other critical vehicle components must be regularly inspected and maintained to ensure safe operation.
Lastly, adverse weather conditions and poor road conditions can contribute to Amazon delivery truck accidents. While drivers can't control these factors, they are expected to adjust their driving accordingly to ensure safety.
Does Amazon insure Amazon Flex drivers?
Amazon Flex drivers form a crucial part of Amazon's delivery ecosystem. These drivers, operating as independent contractors, use their own vehicles to make deliveries. This system of operation raises many questions about insurance coverage in the event of an Amazon delivery vehicle accident.
Generally, Amazon provides commercial insurance for Flex drivers. This coverage applies while the driver is "on the clock," actively making deliveries for Amazon. Amazon's insurance policy includes liability coverage, uninsured motorist coverage, and underinsured motorist coverage. However, the coverage only kicks in when the Amazon Flex driver is in possession of a package to be delivered or is returning from a delivery.
It's crucial to note that while this insurance can help cover costs associated with an accident, the claims process can be complex. Dealing with Amazon's insurance company can present numerous challenges, and the company may try to limit their liability. That's where our experienced truck accident attorneys, here at The Law Place come in. We understand the intricacies of Amazon's insurance policies and can fight to ensure you receive the maximum compensation you deserve.
We're Florida's top litigation team with over 75 years of combined experience
Injuries That Can Result From A Car Accident Involving An Amazon Delivery Truck
Amazon delivery vehicles, due to their size and weight, have the potential to cause significant damage in the event of a collision. The injuries sustained in such accidents can range from minor to catastrophic, significantly affecting the victims' quality of life and requiring extensive medical treatment.
Soft Tissue Injuries: These injuries can include sprains, strains, and bruises, usually caused by the sudden impact of a collision. They might seem minor initially but can develop into chronic pain conditions if not promptly and properly treated.
Broken Bones: The force exerted during a collision can result in broken or fractured bones. Such injuries may require surgery and an extended recovery period, often accompanied by physical therapy.
Spinal Cord Injuries: One of the more serious types of injuries, these can cause permanent damage. Victims may experience partial or complete paralysis, necessitating long-term care and significantly impacting their quality of life.
Traumatic Brain Injuries (TBIs): TBIs are common in high-impact collisions and can vary in severity. They can lead to cognitive impairment, changes in personality, and other long-term complications.
Internal Injuries: These injuries may not be immediately apparent following an accident, but they can be life-threatening. They often involve damage to organs, internal bleeding, or internal bruising.
The long-term costs associated with treating these injuries and managing their consequences can be substantial. They include not only immediate medical bills but also ongoing care costs, lost wages, and other non-economic damages like pain and suffering.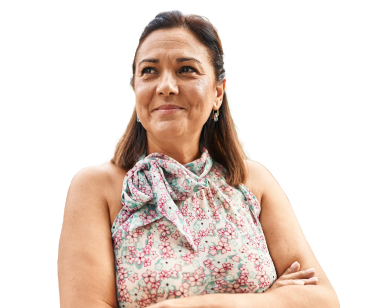 From the initial call to updates on your case status, we are here to get you answers.
What Compensation Can I Recover after an Amazon Truck Accident?
In Florida, victims of Amazon delivery truck accidents may be eligible for various forms of compensation. This compensation is intended to cover both economic and non-economic damages resulting from the accident.
Economic damages include tangible, out-of-pocket expenses such as:
Medical Expenses: These encompass all health-related costs, from immediate emergency room treatment, surgeries, and hospital stays, to rehabilitation services, physical therapy, and prescription medications.
Lost Wages: If your injuries prevent you from returning to work, either temporarily or permanently, you can be compensated for the income you've lost.
Property Damage: This includes repairs or replacement costs for your vehicle and any other property damaged in the accident.
Non-economic damages are more subjective and can cover:
Pain and Suffering: This refers to the physical pain and emotional distress you've experienced due to the accident and your injuries.
Loss of Enjoyment of Life: This includes compensation for lifestyle changes and inability to enjoy activities you previously did.
To understand the full extent of potential compensation, it's crucial to consult with experienced Amazon truck accident attorneys like those at The Law Place.
How much money can I receive if I have been injured by an Amazon delivery driver?
The amount of compensation a victim may receive following an Amazon truck accident in Florida is contingent on various factors. These can include the severity and type of injuries sustained, the extent of medical treatment required, the degree of the at-fault party's negligence, and the impact of the accident on the victim's life and livelihood.
It's important to understand that each case is unique, and previous successful settlements or verdicts don't guarantee a specific outcome for your case. However, an experienced Amazon truck accident attorney from The Law Place can diligently work to build a compelling case, gather necessary evidence, and negotiate with insurance companies to seek the maximum compensation you are entitled to.
In past cases, we have successfully secured substantial compensation for our clients. But remember, your focus should be on selecting a lawyer who can represent your interests effectively rather than focusing solely on potential compensation amounts. For a free consultation and case evaluation, reach out to us at (941) 444-4444.
Steps to Follow After an Accident with an Amazon Delivery Driver in Florida
Experiencing an accident involving an Amazon delivery vehicle can be overwhelming. There are, however, important steps to follow that could enhance your chance of recovering fair compensation.
Get The Other Driver's Information: After ensuring your immediate safety and the safety of others involved, you should obtain the Amazon driver's information. This includes their name, contact details, and Amazon Flex driver details. It's also essential to note down the vehicle's make, model, and license plate number. Also, try to gather information about the Amazon delivery service partner if possible.
Contact Law Enforcement: It's crucial to report the accident to law enforcement as soon as possible. The police report generated from your call is a key piece of evidence in your Amazon truck accident case. It contains unbiased third-party details about the accident scene, parties involved, and what likely caused the collision.
Contact Your Insurance Company: After the accident scene is secured, notify your insurance company about the accident. It's essential to report the accident promptly to them. However, be cautious while discussing the details of the incident; avoid making definitive statements about the accident or accepting fault. Statements you make could be used against you later on.
Seek Medical Attention: Even if your injuries seem minor, it's important to seek medical attention as soon as possible. Some injuries aren't immediately visible or may seem insignificant at the accident scene, only to cause serious problems later. Medical records documenting your injuries and treatment are vital in your personal injury claim.
After these immediate steps, it's advisable to consult with an experienced truck accident attorney. A collision involving an Amazon Flex driver or any other Amazon delivery driver introduces complexities into the claim process, given the company's unique business model and insurance policies.
FAQ Section
What is Amazon Flex?
Amazon Flex is a program where independent contractors, known as 'Flex drivers,' use their vehicles to make Amazon deliveries. These drivers use the Amazon Flex app to sign up for available delivery blocks and deliver packages using their cars. They're part of Amazon's extensive delivery network aimed at fulfilling the increasing demand for fast and efficient package delivery.
What should I do immediately after an Amazon delivery truck accident?
Immediately after the accident, ensure your safety and that of others if possible. Call law enforcement and seek medical attention, even if you don't have visible injuries. Document the accident scene, get the Amazon driver's information, and contact your insurance company. Finally, consult with an experienced Amazon truck accident attorney, like those at The Law Place, as soon as possible to protect your rights.
How do I file a claim against Amazon after a delivery truck accident?
Filing a claim against Amazon for an accident involving their delivery truck can be complex due to their insurance structure and large legal team. It's crucial to consult with a knowledgeable truck accident lawyer, such as those at The Law Place. They can guide you through the process, collect necessary evidence, and advocate for your rights against powerful corporations.
Can I sue Amazon if an Amazon Truck driver caused the accident?
This depends on the specifics of the case. Amazon Flex drivers are independent contractors, and this may complicate liability matters. However, if it can be proven that Amazon was negligent in its duties, a case may be possible. A skilled lawyer, like those at The Law Place, can examine the circumstances of your accident and determine the best legal course of action.
Consult with an Experienced Amazon Truck Accident Lawyer
Navigating through the aftermath of an accident with an Amazon delivery truck or Amazon Flex driver can be daunting. The complexities of these cases demand the attention of seasoned legal professionals with a deep understanding of the process and a proven track record of achieving favorable results.
At The Law Place, our attorneys are among the elite, with many holding a 10.0 rating on AVVO – a testament to their dedication, skill, and effectiveness in the field. With over 50 years of combined experience, our team is well-equipped to handle Amazon delivery truck accident cases, providing unwavering advocacy for our clients.
We understand that each accident case comes with its unique circumstances, and our approach is tailored accordingly. We are committed to helping you understand your rights, providing counsel on the steps to take, and fighting to get you the maximum compensation you deserve.
Our goal is to alleviate your stress during this challenging time, allowing you to focus on your recovery while we handle the legal aspects. Don't face this challenging process alone.
Reach out to The Law Place for a free consultation today at (941) 444-4444. Let our seasoned attorneys work to safeguard your rights and achieve the justice and compensation you rightfully deserve.