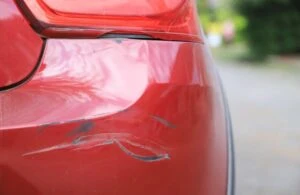 Car accidents are amongst the leading sources of personal injury claims across the United States of America today. Many of these can be solved by dealing with your insurance company, but this is not always a straightforward process. The potential success of car insurance claims is determined by the parameters and limits of your auto insurance policy, and it may not always be possible to gain fair compensation for an accident under your insurance coverage.
Furthermore, car insurance companies are notorious for making it as difficult as possible to file a claim with the results you desire. This article will tell you everything you need to know about the eligibility of your auto insurance claim, how to go about it, and how a car accident attorney can help to make your claims process easier. To find out more or to receive free personalized legal advice, reach out to us for a free consultation at your convenience. We will talk about your case confidentially in an obligation-free environment and inform you of the next best step.
Our phone lines are always open, so if you need help with car insurance claims in any way, call us today at (941) 444-4444!
How Do Florida's No-Fault Laws Impact the Process of Making an Auto Insurance Claim?
Florida is a no-fault state. This means that whenever you have a car accident, you will need to file a claim with your own insurance company.
This is even true in situations where the car accident was completely the fault of the other party. In this scenario, both drivers would still deal with their respective insurance companies to file a claim.
This is also true for accidents involving trucks or motorcycles, and the full legal layout can be found in Florida Statute 627.7407.
Our team of dedicated attorneys fight and win for Floridians.
What Are the Minimum Insurance Requirements for Florida's No-Fault Laws?
No-fault laws are designed so that everybody can deal with their own insurance company to make a claim after an accident. This system would not work if all car owners were not legally obliged to carry some sort of car insurance coverage as a standard minimum.
These minimums are laid out in Florida Statute 627.736, which states that every car owner must carry personal injury protection insurance (PIP) coverage with their insurance policy as an absolute minimum.
If you drive your own vehicle and do not carry this insurance, you will be considered an uninsured driver. This means that if you are pulled over or get into an accident, you can face the financial complications of fines, license confiscation, or other legal difficulties.
What Are the Limits to This Basic Level of Personal Injury Protection Insurance?
As the very most basic type of car insurance, there are quite significant limits on how much you can file a claim for with basic PIP insurance.
This includes:
A payout of up to $10,000 for medical expenses or disability benefits to cover lost wages if injuries related to an accident leave a person unable to return to work.
A payout of up to $5,000 if your family member lost their lives in a car accident.
However, there are additional limits that work alongside these. A personal injury protection insurance claim payment will only ever cover up to 80% of the cost of medical expenses that are under this $10,000 limit and 60% of payments for lost wages.
Furthermore, there is a limit of $2,500 for coverage of medical bills that are not considered an emergency, such as follow-up appointments or physical therapy.
We're Florida's top litigation team with over 75 years of combined experience
Who Does Basic PIP Cover?
PIP does not only provide financial protection for yourself. It can also be extended to additional parties in certain situations.
These parties include:
The car owner, if you were driving a vehicle that was not your own at the time of the accident.
Your other family members who are part of the same household, as long as they share the vehicle with you.
Any and all passengers who were located inside the vehicle at the time of the accident.
All other parties that were injured during the car accident.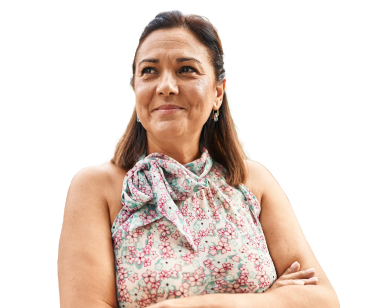 From the initial call to updates on your case status, we are here to get you answers.
What Happens If You Are Only Carrying PIP Car Insurance, But Your Claim Is Worth More Than the Limits?
It is possible that your car insurance claim will not be covered by the limits of basic PIP insurance, as many of the costs (especially medical bills, in the case of a serious accident) have the potential to exceed this amount.
In these cases, you will need to file a lawsuit if you do not have additional insurance. This will also allow you to claim for things such as property damage and pain and suffering.
However, to do so, you will need the help of a skilled attorney. Florida personal injury laws are complex, and the process of achieving the compensation you deserve is not always easy.
Luckily, the attorney team here at The Law Place has 75 years of experience dealing with car insurance claims and lawsuits. To find out how we could help win your personal case, call our Florida office today.
What Other Types of Auto Insurance Policies Are Available in Florida?
If looking at the above limits to PIP insurance has you worried, there are likely to be many other insurance options offered by your insurance provider.
These include:
Auto liability – This type of liability insurance pays out for bodily injuries and property damage claims to other people's vehicles, excluding your own car.
Auto physical damage – This type of insurance is designed to cover your own car damage and vehicle repairs. There are many different types, and you may opt for collision coverage, fully comprehensive insurance, or other miscellaneous policies.
Uninsured motorist coverage – This allows you to make uninsured motorist claims to protect you in situations where you are involved in an accident with an uninsured or underinsured motorist.
Exactly what your insurance covers will depend on the auto insurance company and policy you choose. Usually, the more comprehensive the coverage, the higher the insurance rates you can expect to pay.
The following is a list of potential coverage options your auto insurer will be able to provide:
Damage to or complete loss of the vehicle, which can be calculated by looking at the repair cost, replacement cost, the actual cash value, or an agreed-upon value.
Liability, expense, or loss as a result of ownership or maintenance.
Your own or somebody else's medical bills, surgery costs, or burial/funeral expenses.
Your specific car insurance policy will also determine who can make a claim. Some car insurance policies will allow you to name multiple drivers, whereas others will only cover you.
You can also receive other benefits from a car insurance company, such as a rental car loan while waiting to get your car repaired so that you can carry on with the requirements of your day-to-day life as necessary.
How to Go About Filing Claims With Your Auto Insurance Company
There is a proper way to carry out the claims process, and if you file a claim in an incorrect way, it can have a negative impact on the actual cash value of your claim.
The usual step-by-step process for car insurance claims goes like this:
First, you must inform your insurance company that the accident occurred. This must be done within a set period of time, decided by your own insurer. It is important that you divulge as little information as possible during this contact.
Next, you must gather all relevant proof and other documents, including proof of claim report. The more proof you provide, the better your chances at maximizing your compensation are. Again, we will go into this in more detail further down the page.
Confirm all document due dates for filing and ensure paperwork is completed in time. This can be a tricky process and something that your attorney can help you complete correctly.
Supply the relevant forms and insurance information required by your car insurance company.
If this sounds like a lot of work, that is because it is. Dealing with car insurance companies is often no easy task, especially on your own.
Are Car Insurance Companies Really on Your Side When You File a Car Insurance Claim?
The simple answer to this is no. In actuality, your car insurance company is a for-profit business and operates as such. This means that it is in their best interest to pay out as little as possible for your car insurance claim, which protects their profits.
Unfortunately, this is something that not enough people realize when they begin the claims process.
Your insurance company will often try many underhanded tricks to try and devalue your insurance claim. They also have teams of expert lawyers and experienced insurance adjuster teams to assist them in doing this.
Common Ways an Insurance Company Will Attempt to Devalue a Car Insurance Claim
Your insurance company will likely have a whole list of tricks, tactics, and strategies for lowering your insurance claim value.
These include:
Taking advantage of your shaken and anxious state after the car accident to acquire unnecessary information from you in the hopes of impacting your car insurance claim amount. This is usually effective due to the small window of time you have to file a claim successfully.
Employing personal investigators to collect potentially damaging information on you. They may follow you and film your public activities, collect character witnesses from co-workers or neighbors, and even access your public social media profiles.
Tricking you into signing documents where you admit some fault for the accident, thus impacting your car insurance claim worth.
Attempting to pass your long-term injuries off as something that happened long ago in your life that you did not declare.
Using intimidation and low-ball offers while negotiating your settlement to attempt to make you settle for something lower than the worth of your car insurance claim.
Offering what looks like large lump sums, when in actuality, the cost of your ongoing expenses will quickly exceed the offer.
Disputing the actual cost of your accident-related expenses, medical bills, or car repairs. Sometimes an insurance company will even force you to undergo a compulsory medical examination by a doctor chosen by them, simply to ratify the extent of your injuries.
It does not stop there. Often an insurance company will cause issues once the settlement has been reached. This may include fabricating delays, administrative errors, or generally dragging their feet on paying you as you deserve.
How Can an Attorney From The Law Place Ensure Your Claims Process Goes Smoothly?
The majority of the list above are things to worry about only when you file a car insurance claim without the help of an attorney, which is not advisable. In fact, in the majority of cases, this choice will lead to you receiving less money than your claim is worth by the end of the claims process.
An attorney from The Law Place will be able to fight on your side against the insurance company in the following ways:
By providing a full briefing before you file a car insurance claim, which will protect you from divulging unnecessary information to your insurance company.
By double-checking all contracts, forms, and other paperwork before you sign them.
By ensuring that your privacy is never violated in an unlawful way, or taking prompt legal action if it is.
By using their wealth of negotiation experience to ensure that your final settlement amount is a fair figure.
In addition to this, your attorney will handle all of the red tape, complicated administrative tasks, and paperwork for you. This is especially important as when you file a car insurance claim, simple mistakes or delays here can also impact the worth of your claim.
Other Important Things to Know That Are Necessary When Filing Auto Insurance Claims
There are a number of other important things to know when you file a car insurance claim, some of which are also legal responsibilities.
For example, it is necessary to call the police to the scene of an accident if there was any level of injury involved for any party, or if a car needed to be towed, or if there was any type of commercial vehicle involved.
This is a legal requirement under Florida Statute 316.062. However, it is also in your best interests to do this too, as the police report can be valuable proof when you file an insurance claim.
As well as this, if you sustained any level of injury, you must seek medical attention as quickly as possible. This is vital for your own safety, as some injuries (such as whiplash, for example) can seem relatively minor at the time but lead to serious long-term complications if left untreated.
However, seeking prompt medical attention is also vital when filing a claim. Florida Statute 627.736 states that you must seek medical assistance within 14 days of an accident if you wish to file a claim.
Is There a Time Limit to When You Can File a Claim With an Insurance Company?
All personal injury claims that take place in Florida are bound by the state's statute of limitations, which is laid out in Florida Statute 95.11.
This statute describes how a claim can only be made for an auto accident case within 4 years of the exact date of the accident.
However, when you file a claim with your insurance company, they may have a different time limit. This is why it is so important to file your claim immediately.
How to Gather All of the Information and Proof Needed to Maximize Your Compensation When You File a Claim
Whether you are filing a basic PIP claim, have extensive liability insurance or comprehensive coverage, or are filing a lawsuit, you will need proof to back your claim.
While your attorney can help you obtain, assemble, and collate this proof, there are certain things you can do to ensure you maximize your claim's worth.
These include:
Obtaining detailed photographic evidence from the auto accident scene. This can easily be done with your mobile phone camera. You should always photograph the property damage of all vehicles, the damage done to the surroundings and scenery, all vehicle registration plates, and other key evidence, such as tire skid marks on the road surface.
Getting contact information from everybody at the scene, not only the contact information of the other driver but also from potential eyewitnesses. You should also ensure you get the other driver's insurance company details.
Taking photographs of your injuries as soon as it is safe to do so after the accident and at every significant stage in your recovery.
Keeping all relevant documentation such as the police report, copies of your medical bills, and correspondence with your employer concerning time off work.
Seeking a copy of your long-term medical records, which can help prove that the consequences you suffered were due to this accident.
If you are sure to do all of the above, you will be doing all that is possible to ensure that you receive the maximum payout when filing a claim.
If you are struggling with any of the above, your attorney will have resources to help you. For example, they will be able to help process record requests or even employ personal investigators to track down eyewitnesses who become unavailable.
Why Time Is of the Essence When Making a Collision Claim
When filing a claim, acting fast is your best friend. This is not only because of the various time limits put in place by Florida law and the stipulations of your insurance company. It is also because the evidence, especially key things such as damage to the accident scene and potential eyewitnesses, will not be around forever.
It is also important because it is likely that your own legal team will not be the only ones involved in the case, especially if it is of high value. The other person involved in the case may have their own lawyers involved, and the insurance company is sure to have a legal team and/or insurance claims adjuster team working on it too. You do not want these parties to get a head start on you.
Furthermore, building the strongest legal case possible takes time. You want your lawyers to have as much time as possible to collect evidence, form a solid case, and enter into negotiations on your behalf. Claims that begin sooner have a better chance of paying out the maximum amount of compensation.
How Much Does The Law Place Charge for Personal Injury Claims Assistance?
To prevent any risk to those who have been injured in an accident that was not their fault, all the work undertaken by our firm is on a contingency basis.
A contingency basis basically means that your case will be no-win-no-fee. If your case is successful, your lawyer will take a certain percentage of that compensation to cover their time and legal fees – but only once you have been successful. If it is not possible to win compensation, the process will cost you nothing at all.
All contingency work is monitored by The State Bar Association to afford you peace of mind in this difficult time.
Contact The Law Place Today
If you have any further questions about how to file a claim or what your collision coverage involves, we are available to help you. Likewise, if you are struggling with any issues, such as your insurance agent, or have reason to believe that you are being treated unfairly, we can help.
Whatever the issue, an attorney from our law firm can help to make sure that your claims process goes smoothly and your compensation is the maximum amount you are entitled to under Florida law.
If you would like to hear more about how we could help you, get in touch today for a free consultation. Our lines are always open, and our consultations are always free of obligation. Call us on (941) 444-4444 today to find out more!