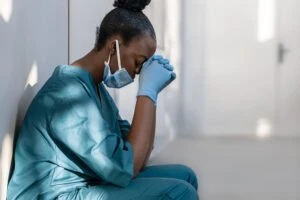 Medical professionals train for many years and dedicate their lives to helping people. Unfortunately, there is always a possibility that they will act negligently or make a mistake that harms a patient. One study by Johns Hopkins University estimated that medical errors contribute to over 250,000 deaths in the United States every year.
Medical malpractice is defined as the improper, unskilled, or negligent treatment of a patient by their healthcare professional, such as a specialist, physician, nurse, dentist, or pharmacist).
If you have suffered harm because of a medical error, then you could be entitled to compensation. However, medical malpractice claims are complicated to prove, and you will likely be going against a large and powerful insurance company that protects the medical professional or institution that wronged you. Therefore, it is important that you have the support of an experienced medical malpractice attorney.
If you have suffered harm, or your existing injuries have been made worse because of the errors of a medical professional, then you deserve compensation. Luckily, at The Law Place, we have experience with medical malpractice claims in Florida, and we are here to help.
Call us today to arrange a free consultation at (941) 444-4444. 
Common Medical Malpractice Lawsuits
Any type of medical procedure comes with some level of risk. However, there are times where the actions of the medical professional led to unnecessary harm.
The same John Hopkins study mentioned previously found that medical errors occur primarily because of systematic problems, poorly coordinated care, and unwarranted variation in physician practice patterns that lead to a lack of accountability. By making a stand against what happened to you, you force institutions to evaluate their practices, and you may therefore prevent harm from befalling more people in the future.
Some examples include:
Failure to diagnose –

When a doctor fails to accurately diagnose a condition for which a patient seeks treatment, it may delay important treatment or lead to inappropriate treatment. This can make a patient's condition worse.

Missed laboratory results –

When test results are inaccurately read or mixed up with someone else's, then this could qualify as negligence.

Surgical errors –

Surgical errors can include the wrong surgery being performed, improperly administered anesthesia, unclean equipment leading to infection, and more. When surgical errors occur, it can cause a great amount of harm and constitutes medical malpractice.

Unnecessary surgical procedures –

If your doctor recommends an unnecessary operation, then they may cause you avoidable suffering.

Insufficient aftercare –

Aftercare is an essential aspect of the healing process. If a provider fails to give appropriate aftercare, leading to a decline in your health, then they could be held responsible.

Wrong medications –

If you are prescribed the wrong medication, the wrong dose, or a drug that interacts poorly with your medical history or a known allergy, then this can be detrimental to your health. Another possibility is that a pharmacist gave you the wrong medication.

Inaccurate patient history –

Medical professionals should look at your medical history or ask you about it. If they fail to do so, then this could lead to improper care.

Other forms of medical malpractice –

There are many kinds of medical negligence, and often there are several missteps involved in improper care. If you are experienced increased or unnecessary suffering because of the negligence of a medical professional, then you have the right to seek compensation.
Our team of dedicated attorneys fight and win for Floridians.
The Four Elements of Medical Malpractice Lawsuits
Doctors are human, and everyone makes mistakes. However, even the smallest medical errors can have drastic consequences, and medical professionals have a duty of care to their patients to act in a reasonable way to keep them safe from harm.
For example, if you suffered an infection because of unclean equipment used by a nurse, then they will have behaved negligently. It is reasonable to expect that a nurse involved in surgery would ensure that the equipment is sterilized and has no potential to cause infection.
In order to prove medical malpractice, four elements must be met, they are:
Duty of care.
Breach

of this duty of care.

Injury

caused by the breach.

Damages

resulted.
Duty of Care
Healthcare professionals must meet a certain standard of care to their patients, which may vary slightly depending on their role and the specific healthcare situation. However, they expected to act as a reasonable person would have in their position and in their specific circumstances.
As with any negligence case, a duty of care must first be established. This first element is fairly straightforward because of the explicit duty of care medical professionals have to their patients.
Breach of Duty
The next element of medical malpractice litigation to prove is a breach of duty of care. Under Florida Statute 766.102, it must be proven that the medical professional responsible for the malpractice didn't meet the standard of care that they owed the patient.
This element of medical negligence is often the most difficult to prove and often requires a medical malpractice lawyer to investigate your case. Medical procedures have inherent risks, and sometimes a doctor's best efforts still result in injury or death.
An attorney will gather your medical records, relevant documentation, and expert testimony to evidence that your doctor failed to meet their duty of care.
Injury and Other Damages
Once it has been proven that a medical professional failed to meet the standard of care expected of them, it must then be proven that this failure led to new injuries or a worsening of someone's condition.
It can be hard to separate existing injuries from those caused by medical negligence. Depending on the detail of your case, the other party could argue that you would have suffered in this way regardless of their actions. However, an attorney can help you gather the evidence you need to support your claim.
Damages Resulted
Finally, it must be proven that the injuries caused by medical negligence led to further medical bills and other expenses.
It can be hard to separate bills for your original condition and those caused by medical negligence. But an attorney will maximize your chances of fair compensation.
Assigning Liability for Medical Malpractice
Liability refers to the person responsible for your injuries. Liability can be difficult to determine in medical negligence cases, and you may believe one party to be a fault when really it is another.
For example, if you took the wrong dosage of medication, the fault could lie in many places, and more than one party could be at fault:
Did the manufacturer make errors when creating the medication?

Could the pharmacist have filled the script incorrectly?

Did a lab technician misread your test results?

Did the doctor prescribe the wrong dosage of medication?
Also, the fault may not lie on the medical professionals themselves but on poor hospital or institution practices.
Figuring all of this out on your own can be exhausting, but when you have an attorney on your side, they can investigate the details of your claim for you, taking away some of the stress, and allowing you to focus on your recovery.
We're Florida's top litigation team with over 75 years of combined experience
Statute of Limitations for Medical Malpractice Cases in Florida
It is important to seek legal representation as quickly as possible if you suspect that you may have been the victim of medical malpractice. The sooner, the better, as it will be easier to evidence your claim. You are also restricted by the statute of limitations, which gives a time period that must not be exceeded in order for you to make a claim.
For medical malpractice claims, this is just two years from the date you discovered the malpractice, as per Florida Statute 95.11.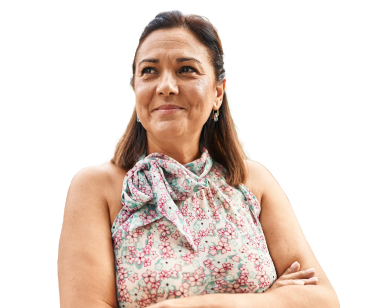 From the initial call to updates on your case status, we are here to get you answers.
Potential Damages
The value of your settlement will depend on the value of your damages as a result of the medical malpractice. It includes things such as medical bills, lost wages, and compensation for your emotional suffering.
Damages that a claimant could claim when filing a medical malpractice lawsuit include:
Medical bills –

Any medical expenses you have incurred as a result of the medical malpractice should be reimbursed to you. If you require ongoing treatment, then future expenses should also be accounted for. Your attorney can help you to figure out how much your future expenses are worth.

Lost wages –

If your injuries that resulted from medical malpractice caused you to take time off work, then you should be reimbursed for any lost wages. Future earnings should also be taken into account.

Pain and suffering –

Victims of medical malpractice often suffer from a lot of emotional distress. Not only can their injuries prevent them from enjoying their lives in the way they once did, but medical errors can also lead to mental health conditions such as

PTSD

and distrust for healthcare providers. Pain and suffering damages are designed to compensate you for your emotional suffering, they can be difficult to quantify, but an attorney will know how to evidence your pain and suffering and will work to make sure that you are properly compensated.

Wrongful death –

If you have lost a loved one because of medical malpractice, then you may be able to seek compensation in a wrongful death claim. Under

Florida Statute 768.16

, only immediate family members such as the spouse of the deceased and children of the deceased can file a wrongful death lawsuit.
How Can a Lawyer Help Me With a Florida Medical Malpractice Claim?
Seeking medical care can put you in a vulnerable position, but we expect medical personal to do their job and take reasonable care to make sure we are looked after. If someone failed in their duty to you and you have suffered because of a medical error or misjudgment, then you deserve compensation.
Medical errors often occur because of faults in an institutional system. By holding them to account, you force them to review their practices, and so by making a stand for yourself, you may also help to protect others, and we want that too.
At The Law Place, we have over 75 years of combined experience in Florida law. We have handled medical malpractice claims before and know how difficult they can be. Medical institutions often have large insurance companies and skilled lawyers on hand who will work to lower or remove their liability.
That is why it is important that you have a lawyer by your side. With our in-depth knowledge of the law, we are committed to helping you seek the help you deserve.
Unlike some larger law firms, we only take on a select few cases at one time, and we are committed to obtaining maximum compensation for each case, as opposed to moving people through as quickly as possible.
At The Law Place, we will review your case as a team so that it can be viewed by people with a broad range of knowledge and experience. At the same time, one of our attorneys will become your advocate. They will be a point of contact for you to answer any questions, and they will support you through this difficult time. You get the resources of a team of lawyers, with the commitment and support that comes with having one attorney.
At The Law Place, we offer a free consultation. This is an opportunity for you to ask any questions before you have to commit to representation. It also gives us an opportunity to decide if we are the right fit for your case.
Some of the things your attorney will do include:
Fighting for your right to fair compensation for damages, including medical bills and emotional harm.

Communicating with relevant parties such as insurance companies, other lawyers, and the court.

Gathering evidence to prove the four elements of medical malpractice.

Representing you in court if we are unable to win you a fair settlement outside of court.
How Much Does an Attorney at the Law Place Cost?
We believe everyone should have access to legal help when they need it, no matter what their financial position is.
That is why we work on a no-win-no-fee basis as monitored by The State Bar Association. We don't take any money upfront and only take a percentage of your settlement if we are successful. If you don't receive compensation, then we don't receive anything either.
There are no hidden 'admin fees' or other surprise bills. This means that we never ask for money upfront from our clients, and we only charge for our services if we're successful in winning compensation for your case. If you decide to hire our services to take on your case, you can be confident that you won't be left with hidden charges or surprise fees.
Contact The Law Place Today
Medical malpractice claims are complex, and you will likely be going up against powerful opposition. Luckily, The Law Place is here to help you.
Your attorney will be committed to supporting you and securing the highest amount of compensation possible. Most of our attorneys have the highest AVVO rating of 10.0, based on things like years in service, client reviews, awards, and more. We're confident that the professionals that make up our legal team will be well-suited to your case.
In your free consultation, you can ask any questions you need to, as we believe in open and honest communication. If you decide to hire our team of experienced attorneys, you can rest assured that your case is in safe hands. Contact us today at (941) 444-4444.